The Answers With… Christopher Lim, managing director of Marano Furniture, who shares more about making good furniture and good pizza
Christoper Lim is a man who wears many hats. An educator-turned-business partner in a construction firm and now, the Managing Director of Marano Furniture, the Singaporean businessman's journey so far reveals a chameleon-like ability for reinvention and a healthy appetite for risk.
Although Lim wasn't aware then, the beginnings of Marano Furniture was seeded more than two decades ago when he was given the mammoth task renovating the campus he was working at. As the Programme Manager for the interior and product design courses in a renowned international school in China, Lim was in touch with the industry and considered the best faculty member for the job.
"I was asked to oversee the whole construction, from the interior to the exterior and the architecture," he recalls. "And I enjoyed the entire process."
Lim decided to jump on this newfound passion. Along with a friend who was already established in the construction industry, he founded a firm that would become a household name for retail fit-out projects among Chinese luxury brands.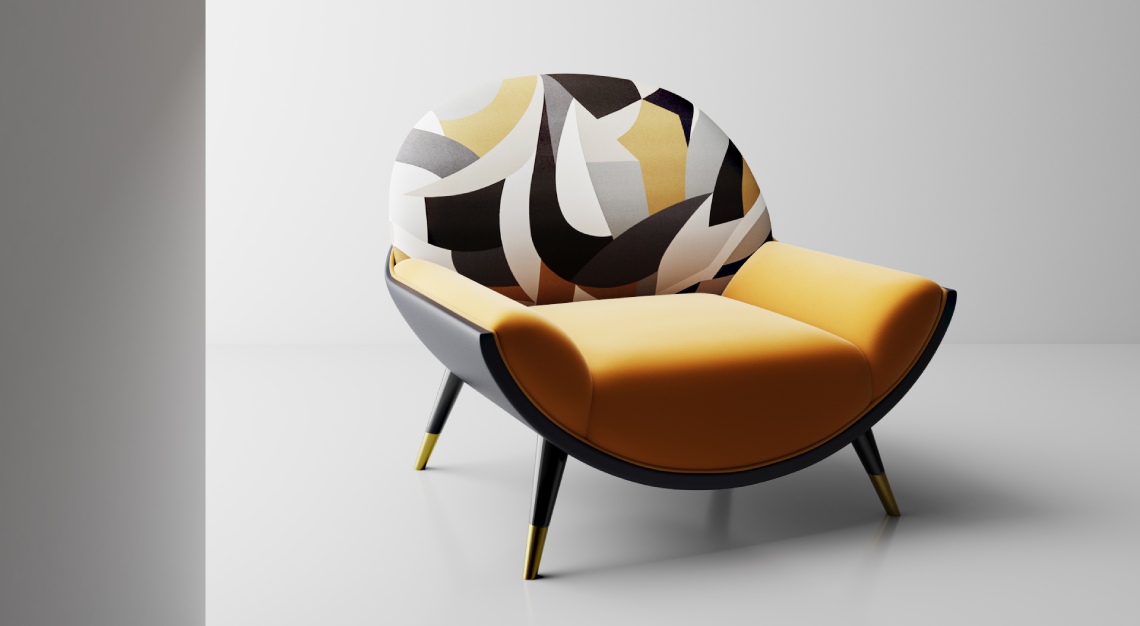 If Lim's first career transformation was motivated by passion, the second, which gave birth to Marano, was driven by necessity. When the pandemic hit three years ago, he foresaw that it could spell trouble for the construction business.
"But I saw opportunities instead of losses, and I didn't want to be pessimistic about the situation," he says. "I knew that I had to assess the future of the business and take some risks. I decided I had to start a business that I could run from overseas, and that would cover markets outside of China."
Strategically, choosing to go into furniture retail was a no brainer. "My team in China was already used to working with the engineering and construction of loose furniture for luxury boutiques," Lim explains. "This was the quickest way I could get a new business up and running."
Today, almost three years later, Marano Furniture is a full-fledged furniture brand founded and based in Singapore. It specialises in luxury, made-to-order furniture released in thematic collections.
Lim has never fully shaken the educator within himself. Marano Furniture is no run-of-the-mill retail brand. Instead, it was conceptualised as a launchpad for budding talents, and the themes are used as a tool for sparking creativity. Young designers are always welcome to submit their creations should a theme speak to them. If a design gets shortlisted, it would be put into production and sold under Marano Furniture, effectively launching the new designers straight from the drawing board to the retail market.
Lim tells us more about the changing face of Chinese manufacturing, mentoring young talents, and the luxury furniture market.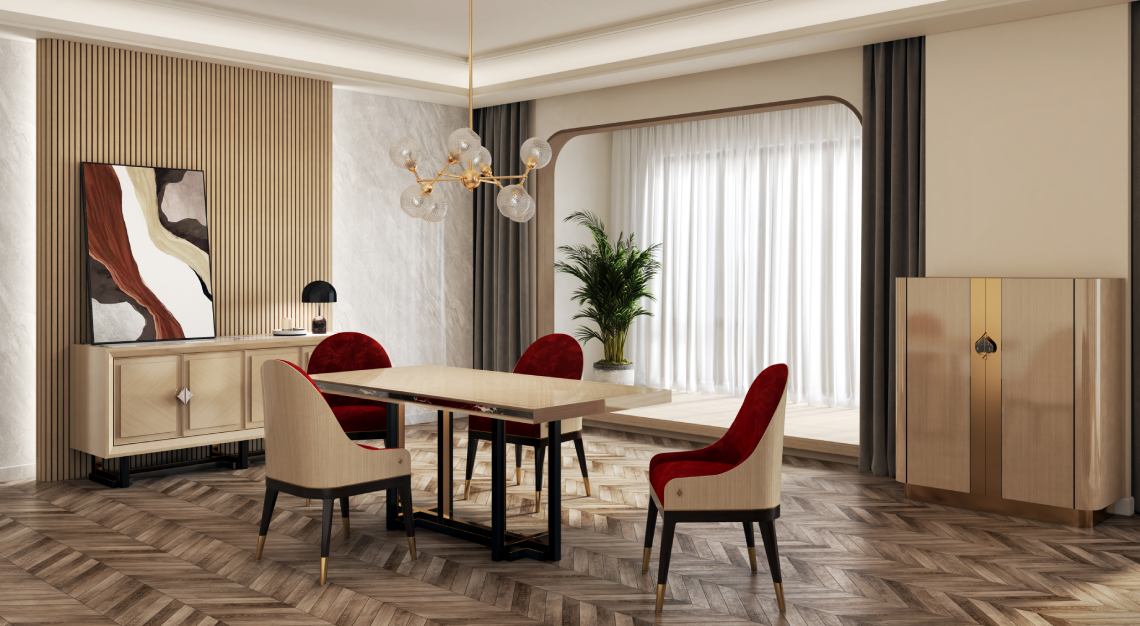 Marano sells luxury furniture made in China. What do you think of the negative stereotypes associated with Chinese-made goods?
People think that everything from China is questionable, but I've been in China for almost 20 years and I have witnessed the growth of the country. From really badly organised factories to the scale we can see today, manufacturing there has seen massive improvements. I've worked with many luxury brands, and the furniture we've manufactured for their Chinese retail projects often come out tops. We have demonstrated such high quality that we've managed to seal deals with luxury brands for supplying furniture for all of their Asian Pacific boutiques.
What do you predict will be the biggest developments in the local furniture design scene in the next five years?
Sustainability—it's a big topic for everyone, including Marano. Digitalisation is another one everyone is working towards. I think every brand would like to become more digital-friendly, allowing buyers to get their furniture online or view them virtually.
Is sustainability really possible with Chinese manufacturing?
It is possible, but with higher costs, of course. Certification is always the first thing we look for when trying to determine whether a material is sustainable. Many of these materials can be imported from Europe to China with proper certification, and it's always a question of how much you want to invest in this. Honestly, it's not possible to achieve sustainability for every piece, but some or most is what you aim for first. Right now, all our packaging is recycled wood; we will take things step by step.
What changes would you like to see in the industry?
From my observations, Singaporeans tend to think of furniture designers as product designers. But I would like to see furniture design getting its own recognition and I hope I can lead the change. If furniture brands are willing to groom and pay well for furniture designers, more product design students may tune their career paths to focus solely on furniture design.
Tell me more about Marano's mentoring programme.
This year, we worked with a design school in Shanghai on a collaboration for the students' final year project; they were required to design a piece of furniture for us and were awarded internships with us. It was very inspiring because we saw many new ideas from these young talents. The winning piece by the top student has now been put into production, and all proceeds will go to him or to a charity of his choice.
What plans do you have for Marano?
I hope our furniture will be seen as art, that we are not designing furniture, but creating art pieces that just happen to be furniture.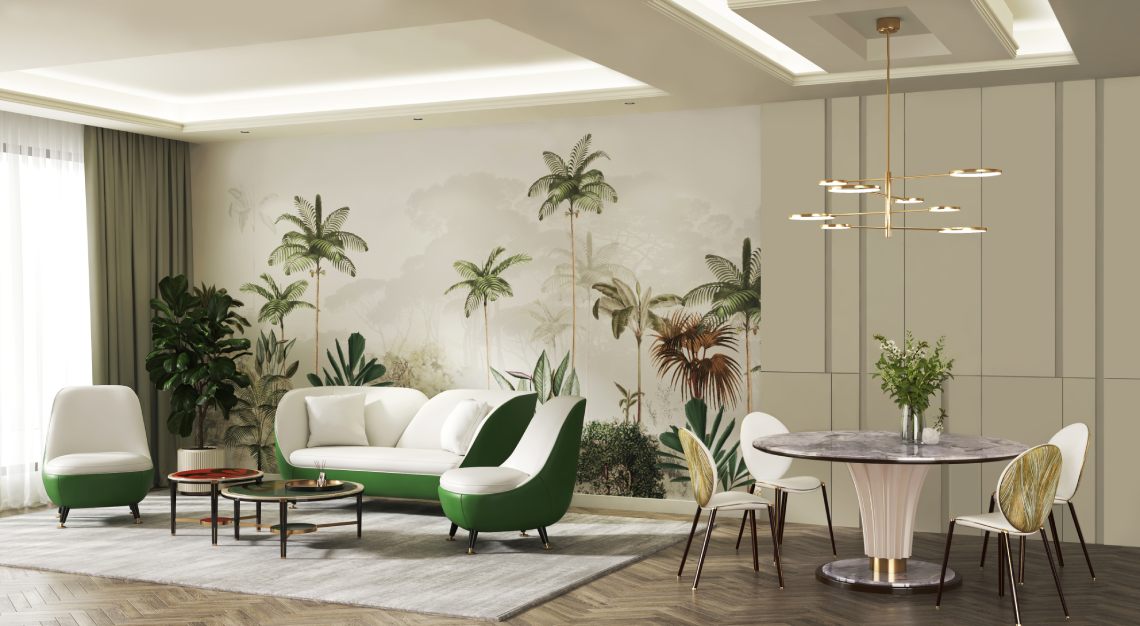 What makes good design?
It must be aesthetically pleasing. Form comes before function because you have to capture people's attention before they'd even think about feeling, touching, or experiencing the furniture. Function comes next.
How can budding designers nurture a sense for good design?
Get out of the house. Meet people and see stuff happening. That's how you know what's important in your design and what to look out for.
What inspires you?
There's a saying that goes, "whatever you are, be a good one." I try to do my best and be good at whatever I am doing, whether as a son, a husband, or at my business.
Where do you find calm?
The driving range. Hitting the ball releases stress and I can forget everything else that is happening around me.
What's your favourite piece of furniture?
My sofa. It's a sectional sofa from Marano, so I may be a little biased. I told the designer exactly what I wanted. It's velvet, in my favourite colour, blue. It has bronze hardware and is quite big. My kids play on it and sometimes, it doubles as my bed.
What's your guilty pleasure?
Fried Hokkien mee with extra pork lard from Geylang Lorong 29. I try to limit myself to eating I only once a week.
What's a new skill you picked up recently?
This isn't very recent but when I was stuck in China in Shanghai during the COVID-19 lockdown, I learnt to make pizza dough from scratch. I even mastered the flip. Now, my kids ask for pizza every week. I think they like that they can put any toppings they want on it.