With XTRA Designs, your kitchen can finally live its best life
Everything happens in the kitchen. Life happens in the kitchen.
The source of those words of wisdom is Andrew Zimmern, celebrated chef, restauranteur and culinary advocate. His insight affirms the poignant power the kitchen radiates over the lives that share it. If food is the manna that nourishes and sustains you, then the kitchen is the temple where it's made, forged with love, care and, depending on whose turn it is to cook, skill. It's at the kitchen that the day starts and it's at the kitchen that the day ends. It's a vital punctuation point in the journey that is life, and it should be treated as such.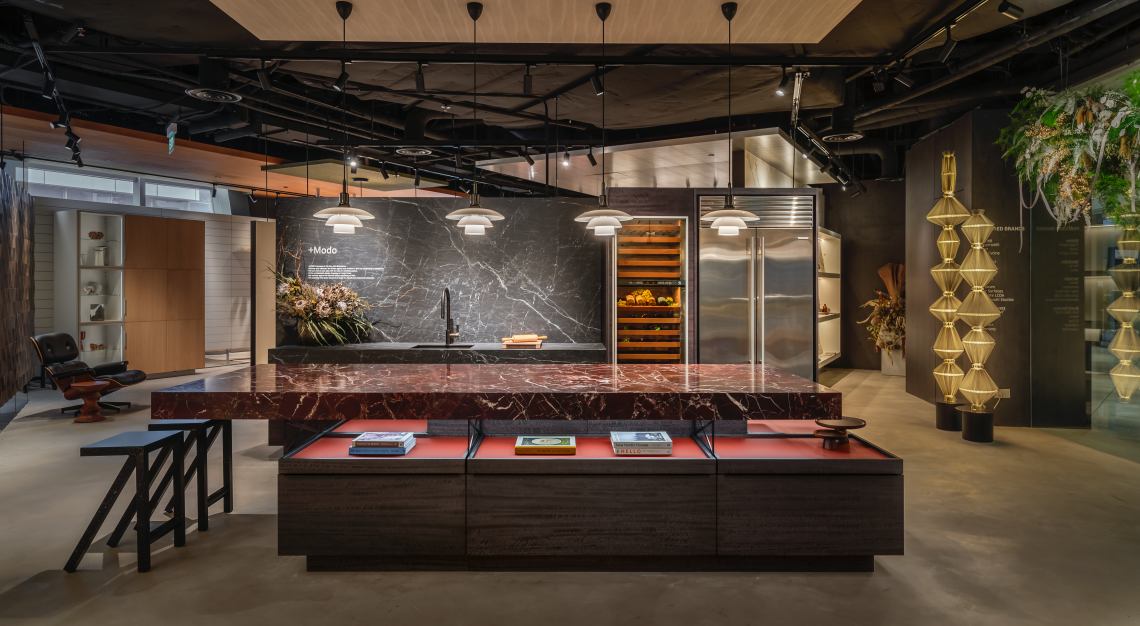 Indeed, the kitchen is no ordinary space; it deserves extraordinary treatment. And when it comes to extraordinary, cutting-edge approaches to populating space with furniture solutions that maximise both aesthetic and functional appeal, one need not look further than XTRA Designs. Since its opening in 1989, the Singaporean design firm has set a gold standard stocking globally sourced luxury furniture with a discerning eye, and an incredibly personal and comprehensive level of customer service. The sole authorised dealer of Herman Miller chairs in Singapore now welcomes two other iconic brands to its roster: Poggenpohl and Cesar, both of which boast products that will elevate the look, feel and atmosphere of any kitchen space.
Poggenpohl, inventor of the modern kitchen
Poggenpohl, of which XTRA Designs is the sole distributor, is an esteemed German brand whose origins date back to 1892. A legacy of over 100 years is informed richly by the reputation it has garnered for being a purveyor of exceptional kitchen cabinetry. In its products, painstaking craftsmanship and progressive design culminate in a head-turning measure of refinement. One that looks and functions superbly.
Now, finally in the Singapore market, Poggenpohl lifts the veil on two stellar ranges from its stable: +MODO and +SEGMENTO.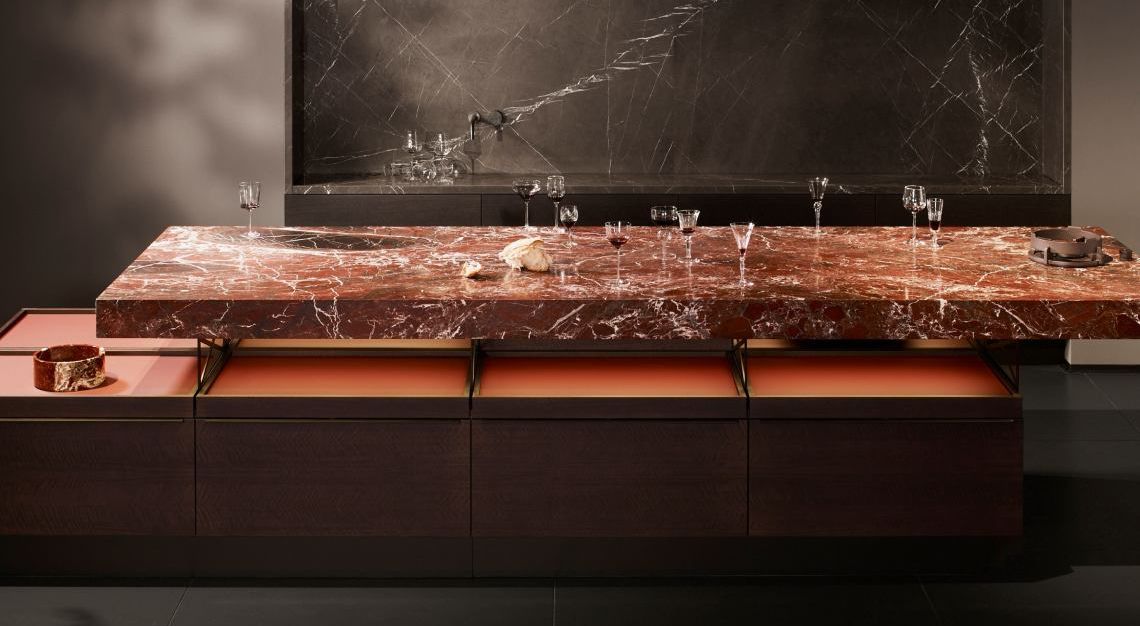 When the design language of a product is sophisticated, its use cases will also become more nuanced and dynamic. It's what you will see in the +MODO range, a gorgeous work of art that boasts a range of functions. In this collection, the worktop and cabinetry define what it means to venture into a higher iteration of either class of product. Its sheer scale and exquisite materials and detailing are something to behold. Every detail, big and small, is important and all collectively manifest in a luxurious thesis on avant-garde minimalism.
In its totality, the range honours the transformative power of the kitchen by transforming the space it occupies and raising the bar for how it can look, what it can do and what it can be. A 'floating' worktop that's surrounded by hyper-stylish cabinets? A kitchen setup worthy of being the artistic centrepiece of a space? Now, that's all possible.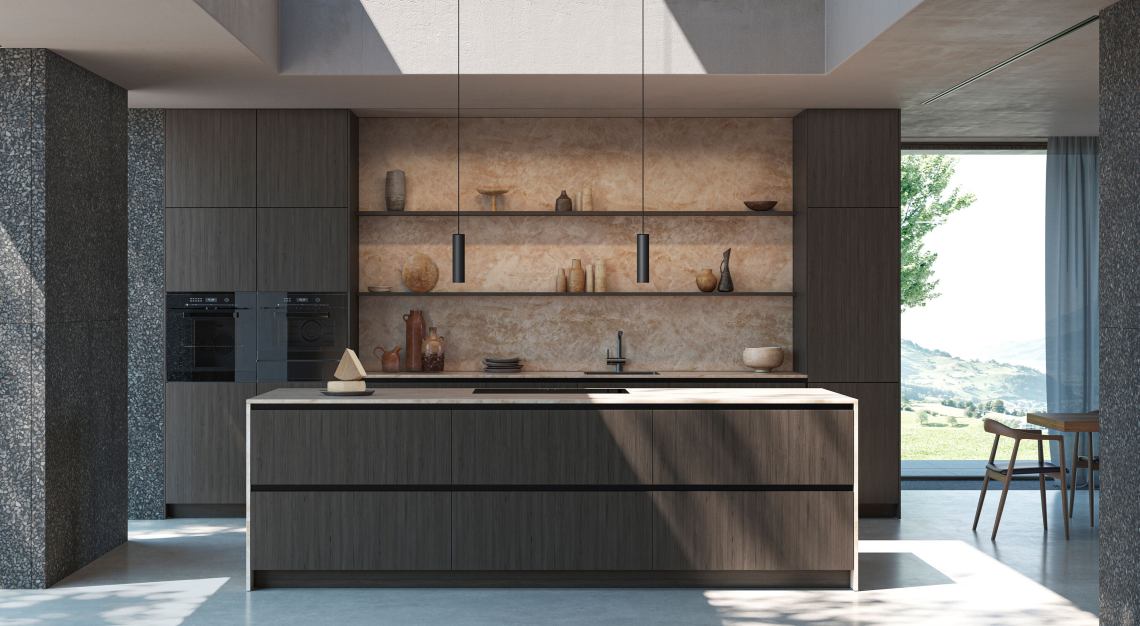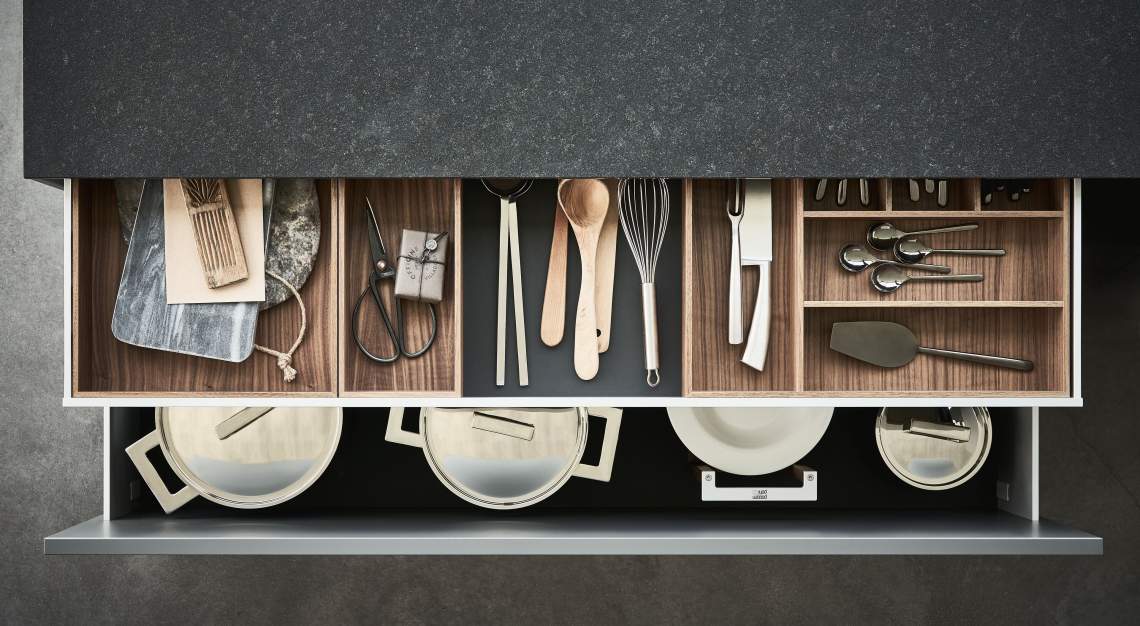 The +SEGMENTO range is a gorgeous elevation of the utilitarian form and function of the humble table and countertop. Favouring lightness and precision, a thin countertop calls forth its elegant craftsmanship and radiates an inviting aura. Designed to be flush with the surface, it's a triumph of holism and harmony with the environment it's installed in.
Handleless cabinetry is another proud feature of +SEGMENTO. Thus designed, the cabinets communicate a sense of cohesion and unity free of disruption such that material, structure and space are one.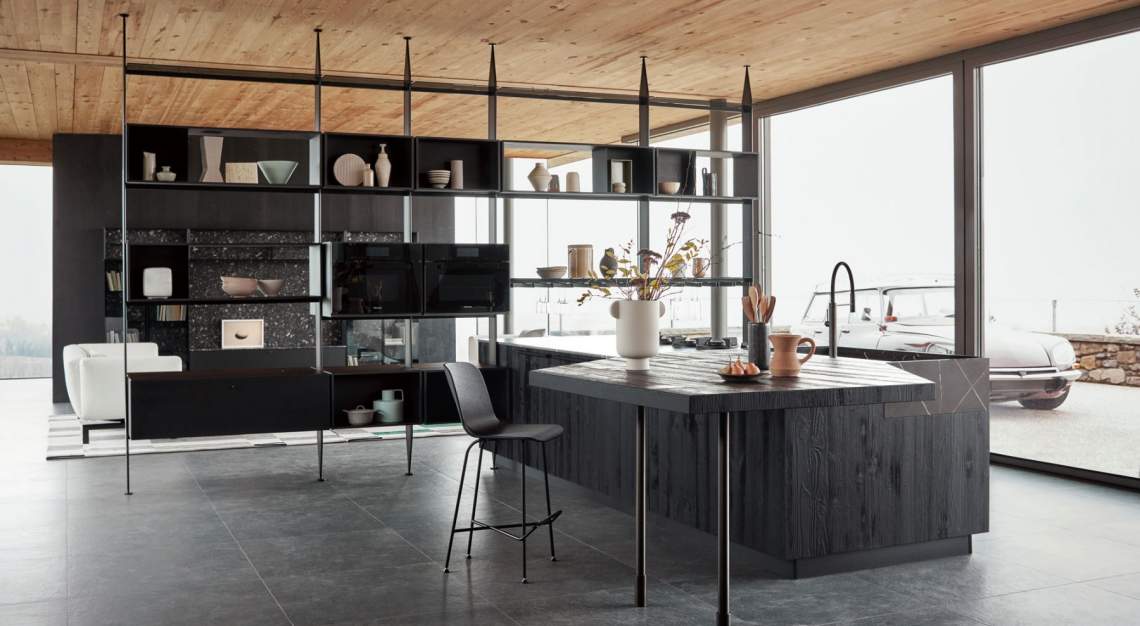 Hail, Cesar
Then, there's the Cesar range, where sophistication and luxury meet sustainability. The acclaimed Italian brand has been winning buyers over for the last 50 years with its innovative and sumptuous approach to functionality in the kitchen and living spaces. Tasteful, contemporary aesthetics with a luxury-affirming outlook and progressive organisation of space, accompanied by incredibly customisable solutions are intrinsic to the brand's DNA.
The Maxima 2.2 kitchen system is a glorious case in point. Featuring the brand's trademarked Shaker door design—where doors sport slim frames and an evergreen style that suits multiple settings—the setup is available in two dynamic formulations: as an island or as a traditional layout.
With more than 90 available finishes for customisations, the Cesar range presents buyers with a beyond-ample slew of options with which to make uniquely their own. Now, your kitchen can be your canvas—from floor to ceiling.
XTRA Designs
6 Raffles Boulevard,
Marina Square 02-48,
Singapore 039594
Tel: +65 6336 0688