Eight coworking spaces that are as good as they look
Coworking spaces have redefined offices and what people expect out of them. Far from drabby, impersonal rooms occupied by reluctant cubicle rats, these spaces are all about making work more enjoyable. For some, this may mean designer interiors with all the sumptuous details – sofas you can sink into instead of stiff office chairs, or huge windows that let in lots of daylight instead of harsh fluorescent lights. For others, it's the fringe benefits that count – think complimentary cookies, artisanal coffee and well-planned networking events you'll actually want to attend. So if you're looking for a new view (or desk buddy), check out the following coworking spaces that provide all that and more – while observing social distancing measures, no doubt.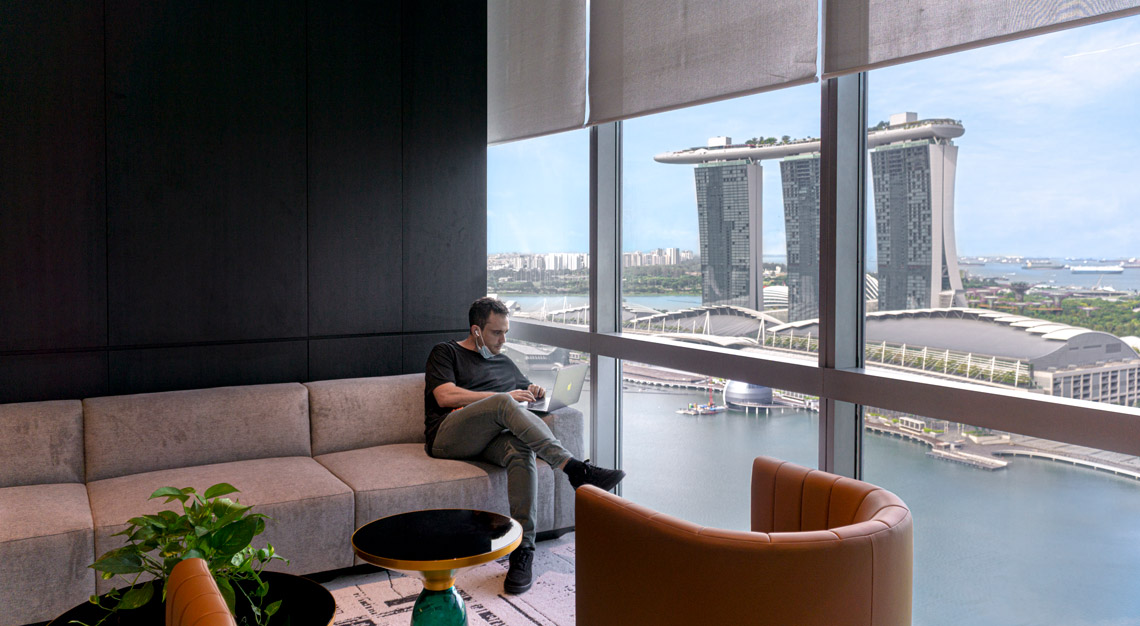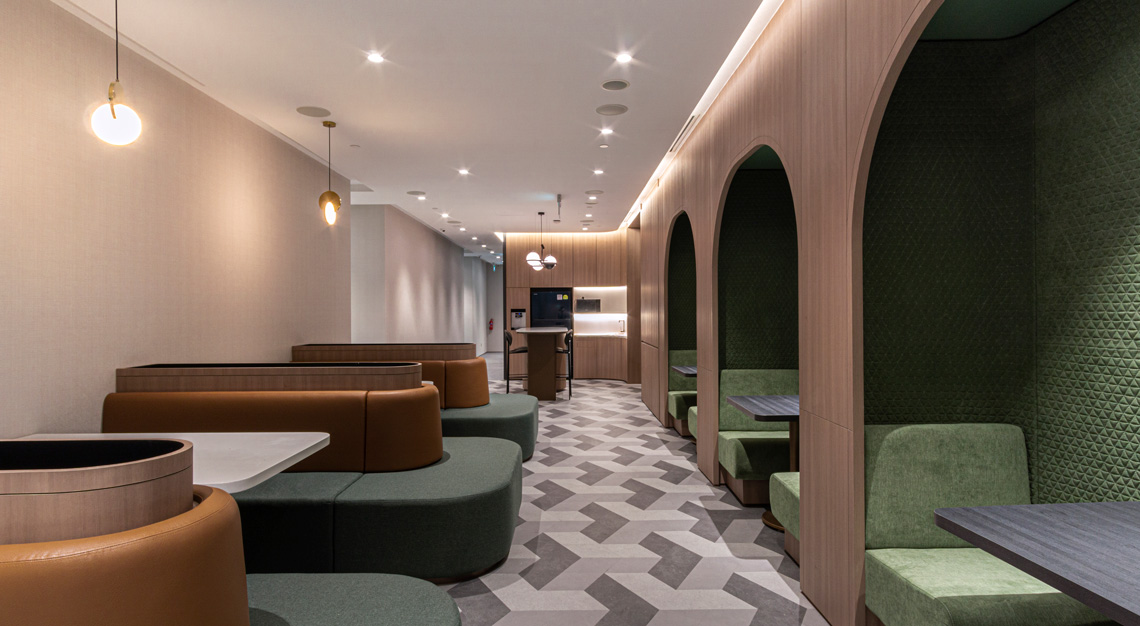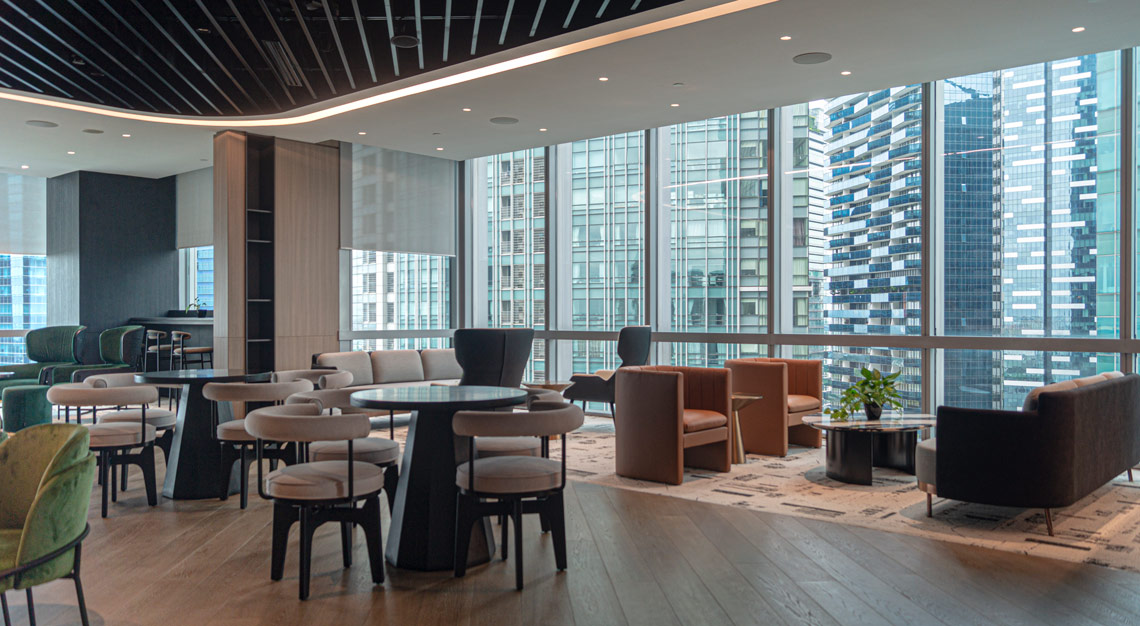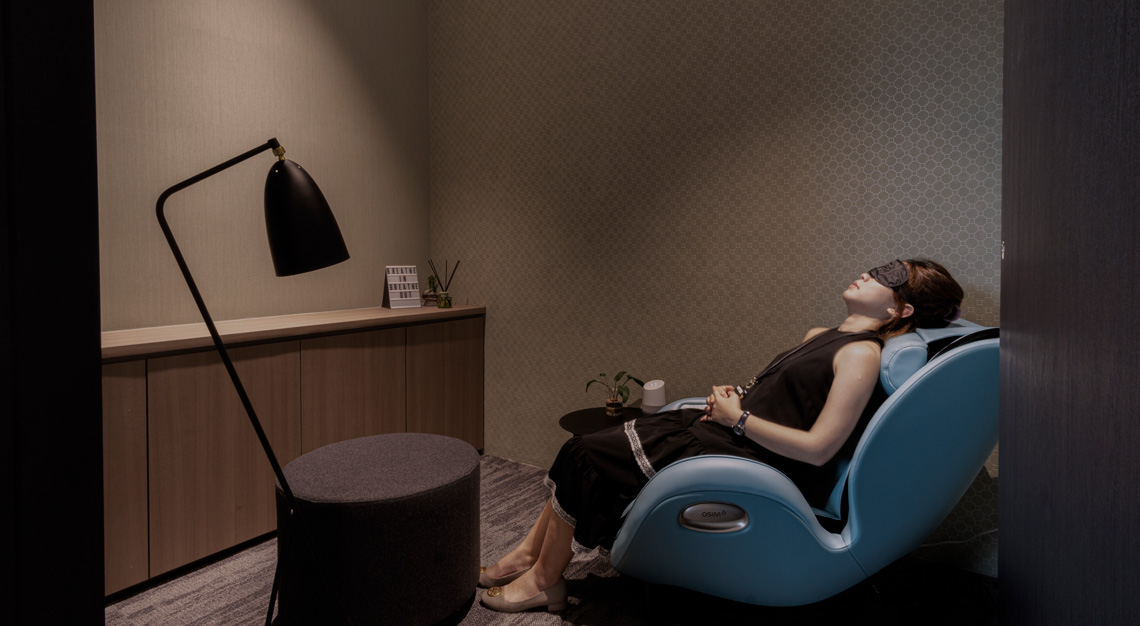 Arcc Spaces
For the: Loyal CBD patron
What about: As if there aren't enough workspace operators to go around in the CBD, Singapore-based Arcc Spaces recently threw its hat into the ring with a second branch at One Marina Boulevard (the first being at Suntec City). But it needn't worry, the company's new location on the 20th floor of the office building guarantees awe-inspiring skyline views that few of its peers can offer. Designed by Formwerkz, one of Singapore's premium award-winning design firms, the 1,765sqm space does away with formulaic and rigid spaces. Instead, expect a multi-functional office of sorts that caters to various event settings all under one roof, ranging from social gatherings in the business lounge to an intimate library space for focussed work. It is also home to private offices, recharge rooms and a convertible multi-functional event space.
Robb tip: Arcc Spaces really isn't going for the one-size-fits-all approach. Its Bespoke Design Studio addresses enterprise customer needs by offering customised spaces tailored to specific requirements. This means getting to choose your preferred height-adjustable tables and ergonomic chairs for your workspace.
Arcc Spaces
1 Marina Boulevard
Level 20
Singapore 018989
Tel: +65 6595 6688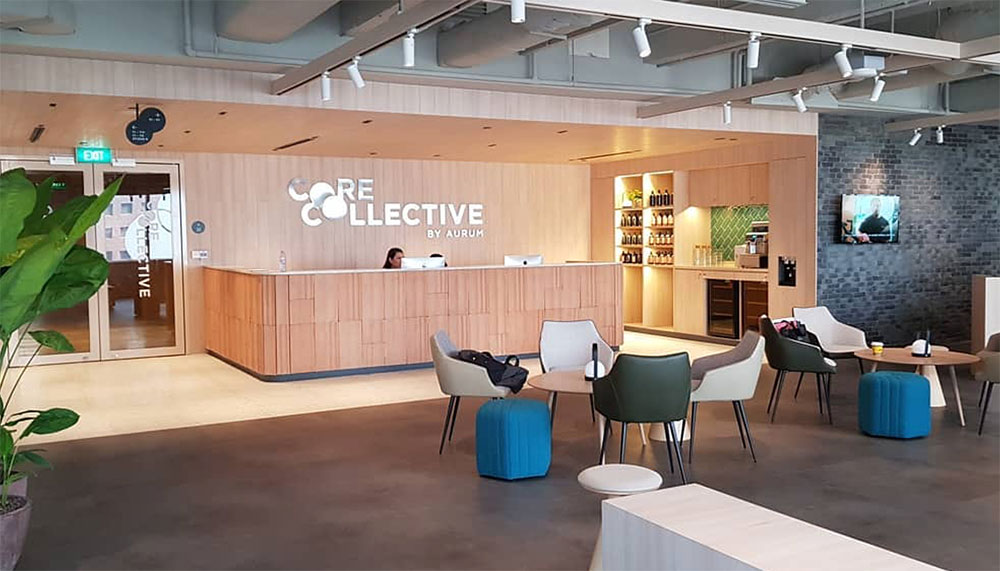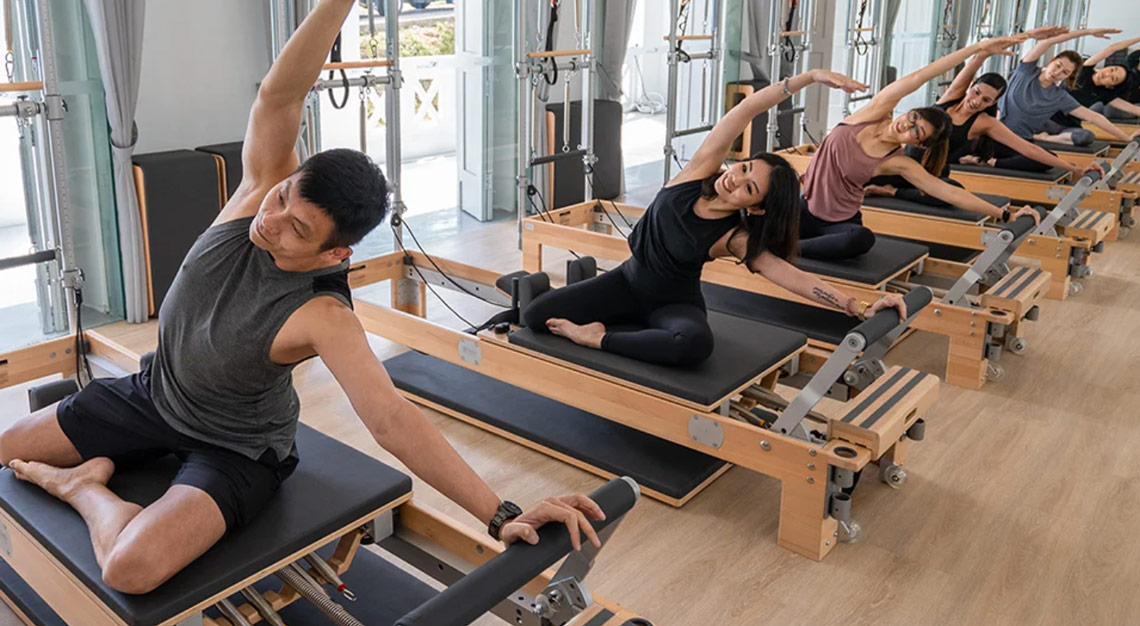 Core Collective
For the: Fitness buff
What about: All buns of steel and sculpted arms, the members at Core Collective are more attractive than the average worker. That's because Core Collective is a coworking space for those in the fitness and wellness industries.
The 2,193sqm, three-storey space on Anson Road boasts 29 treatment rooms for physiotherapists, nutritionists, chiropractors, and alternative medicine practitioners who need private consultation spaces. There's also a fully-equipped gym, yoga studios, and even a boxing ring where independent fitness and yoga instructors may hold their classes. Those who are not fitness or wellness professionals are welcomed, too; Core Collective also operates like a regular gym, and classes can be booked via the Core Collective app.
Robb tip: It's not all fitness business here. Members can also sign up for a host of wellness treatment to regain their mojo, which include red light therapy, sound therapy and spinal flow technique.
Core Collective
79 Anson Road
21-01, 22-01
Singapore 079906
Tel: +65 6250 1222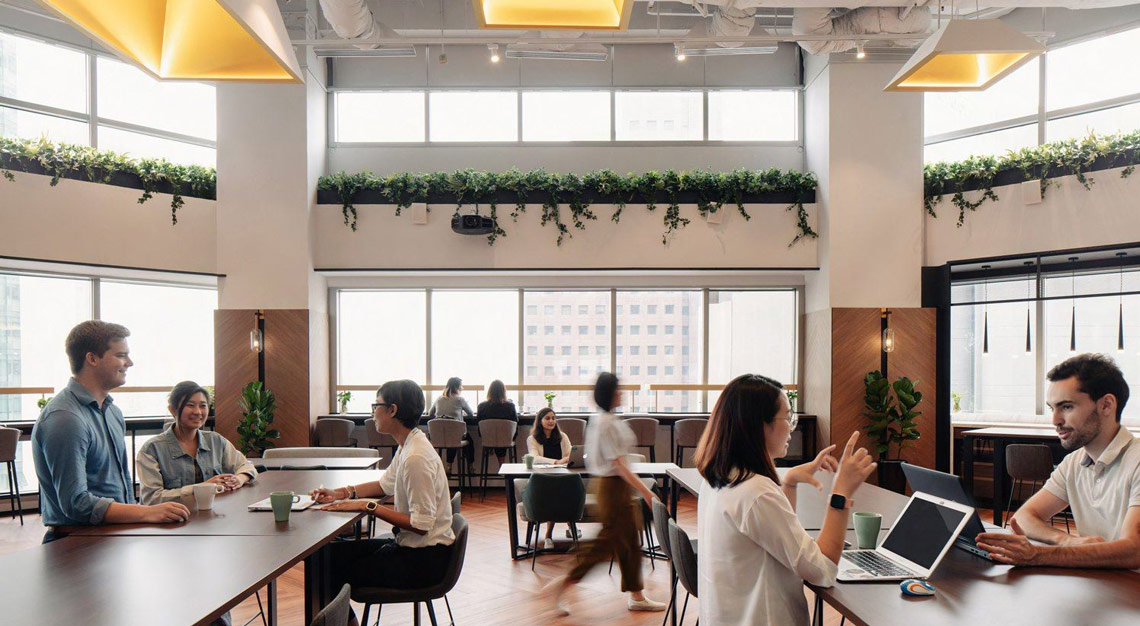 Found8
For the: Aspiring entrepreneur
What about: Found8 was the result of the merger of two coworking operators – Found and Collision 8. Now with five locations in Singapore, the coworking brand is currently Southeast Asia's first Google for Startups partner, which means that it's able to connect its members to the wide-ranging expert advice and best practices from the Google network. The folks behind Found8 are also dedicated to helping businesses succeed; the company offers one-on-one consultations to give advice on investor-relations, introduce startups to corporates, and can even organise a panel session that would help increase brand awareness.
Robb tip: It's all about being part of the community here at Found8. There are monthly tribe meetups for members in the same industry or profession to connect and discuss issues they are facing, share tips or introduce new ideas.
Found8
100 Amoy Street
Singapore 069920
Tel: +65 9833 2434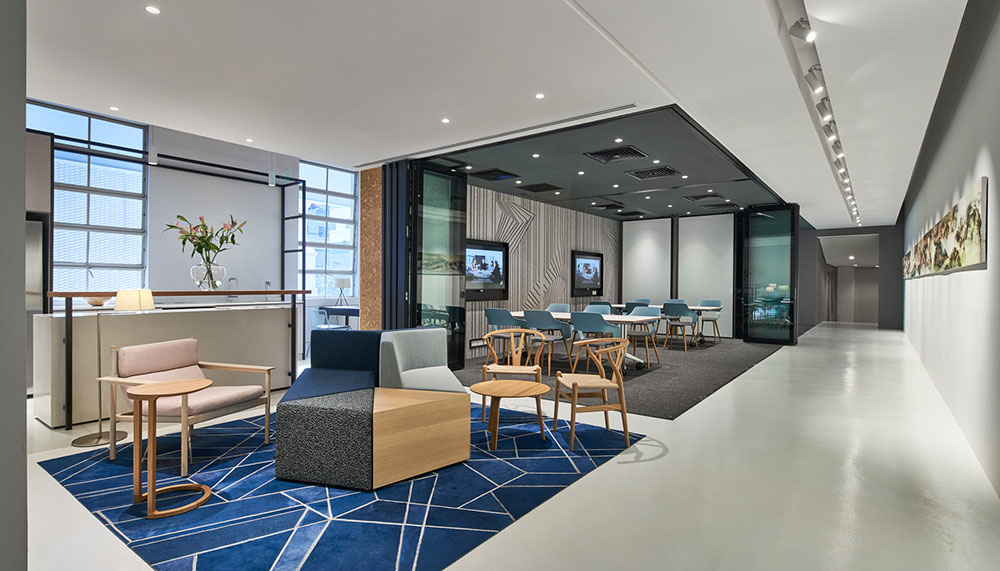 Paperwork
For the: Budding designer or architect
What about: Work amidst the greats, and perhaps, one will become great, too. At Paperwork, members sit on designer Herman Miller chairs while working at desks by Steelcase Navi. On the walls are art curated by Fost Gallery that changes every quarter.
Located on the third floor of National Design Centre, Paperwork calls itself a co-creation space, and was built with the needs of the design entrepreneur in mind. If designer furniture and art are not enough to inspire, there's also a materials library with a comprehensive collection of product catalogues, swatches and samples. On top of that, members get to try out the latest design softwares such as VaRch, a virtual reality solution for architects to create ultra-realistic renderings of a space before its completion.
Robb tip: Don't really need a physical space at the moment? Opt for the virtual membership, which offers mail handling service and full access to the company's virtual events.
Paperwork
111 Middle Road
03-01 National Design Centre
Singapore 188969
Tel: +65 6904 8225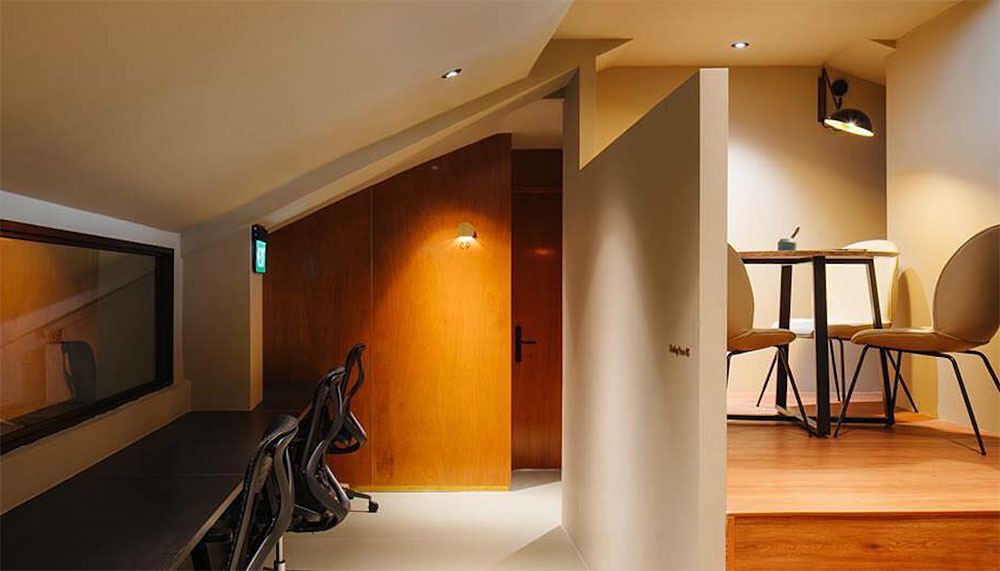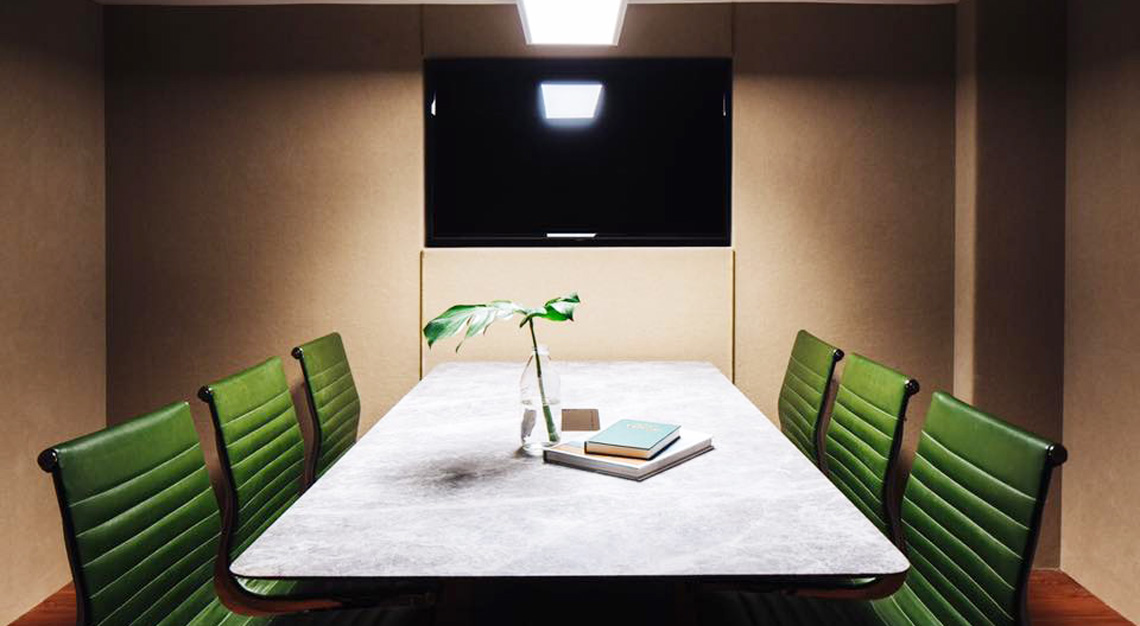 Silo
For the: Introvert
What about: Silo was actually built as an anti-coworking space, or, as its website more tactfully puts it, "a counterpoint to coworking spaces". It eschews the element of forced social contact so common in typical coworking spaces, which are often open-plan. Instead, it has 13 private offices hidden behind discreetly-numbered doors spread out over three shophouses on Temple Street. Each office is a different size, built to house teams between two to nine people.
Despite being an atypical coworking space, Silo boasts all the typical basic amenities. This includes two meeting rooms, pantries, a drinks area, and even showers for members who need to pull all-nighters.
Robb tip: Silo's sheer location in the gastronomic hotbed of Chinatown means that you'd never run out of dining options for lunch.
Silo
15 Temple St
Singapore 058562
Tel: +65 9239 4011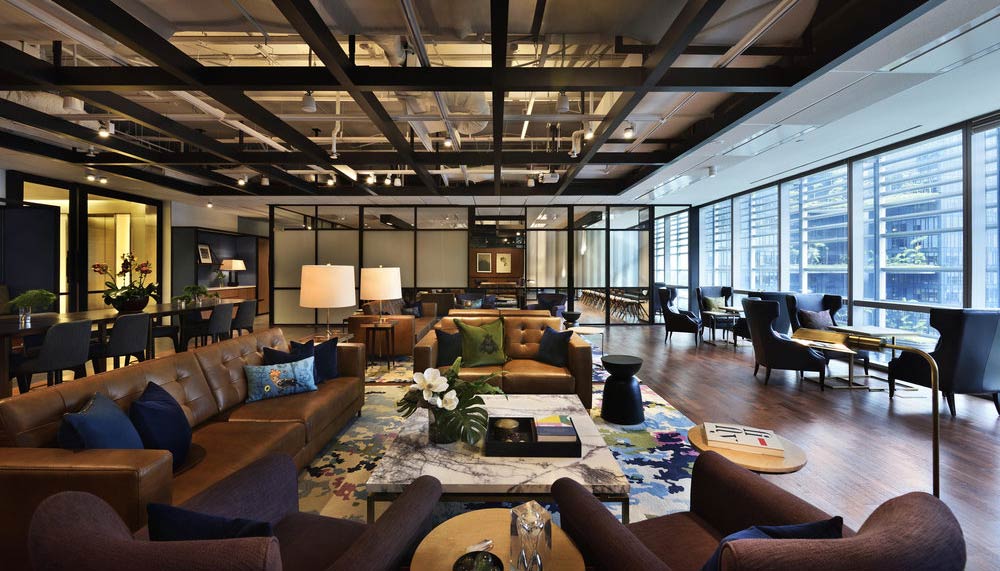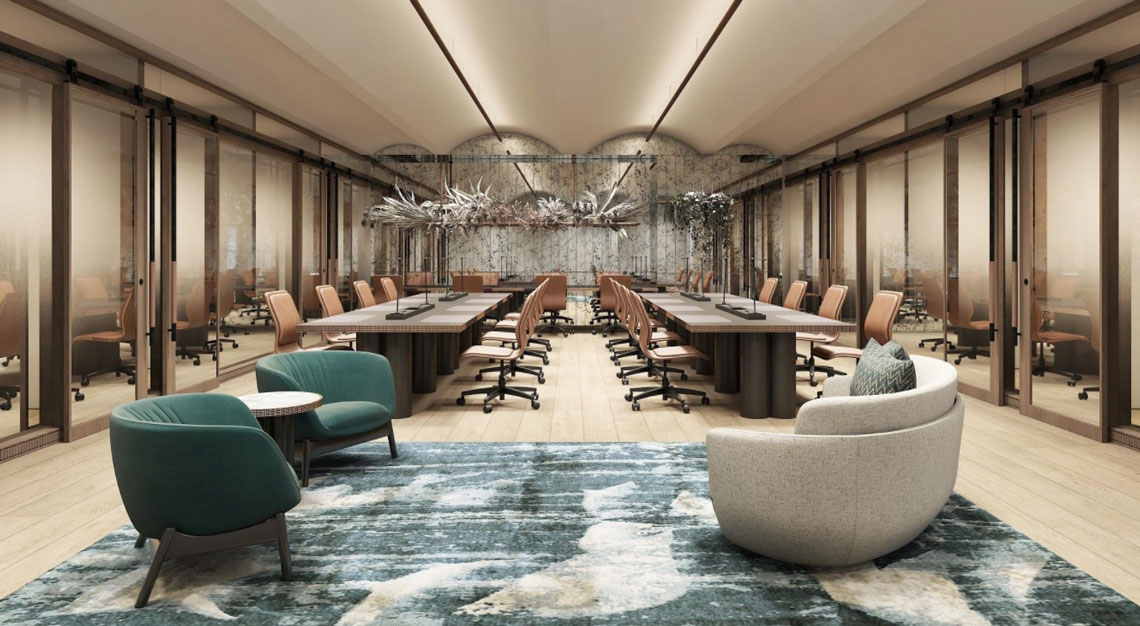 The Great Room
For the: One looking for an upscale workspace
What about: Imagine an office as comfortable as a luxury hotel room. Then, step into any one of The Great Room's five local locations and realise it's reality.
Architecture firm Hassell Studio has taken a rare foray out of the hospitality industry for which it usually designs and given a refreshing interpretation of what an office space could be. The result is like a gentleman's loft apartment on steroids – an expansive open-plan space kitted out in hard woods, black metal beams, and brown leather sofas. Besides the usual hot desks and small private offices, there's a multi-tasking studio that works as a meeting room for 12, workshop space for 20, or a yoga studio in the evenings. Taking centre stage is the large lounge, where members can gather for informal networking sessions, enjoy Papa Palheta coffee, or shoulder massages on Monday afternoons.
Robb tip: The Great Room takes Zoom meetings pretty seriously, so much so that it's offered a selection of downloadable backdrops on its website. Download here.
The Great Room
3 Temasek Avenue
17/18 Centennial Tower
Singapore 039190
Tel: +65 6817 9590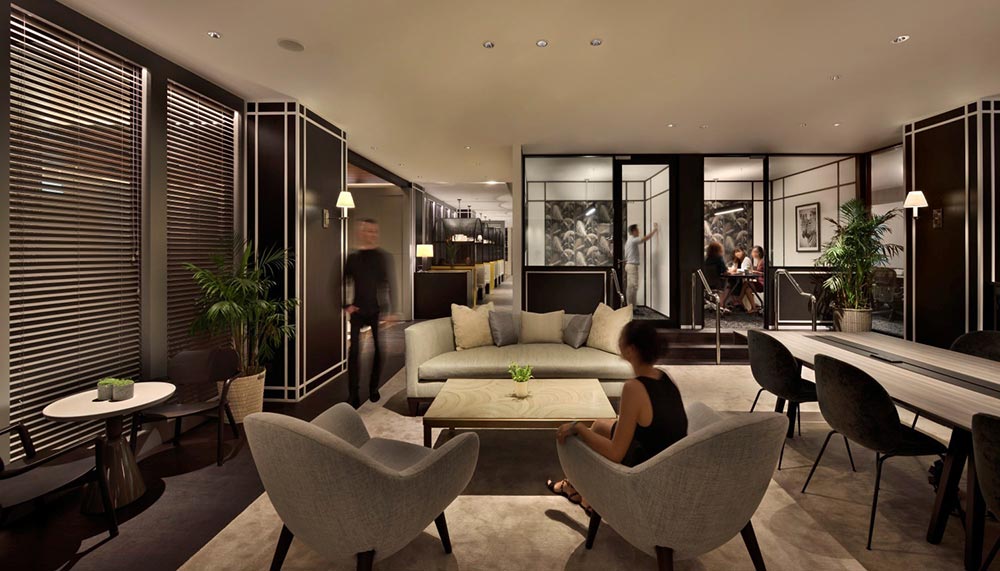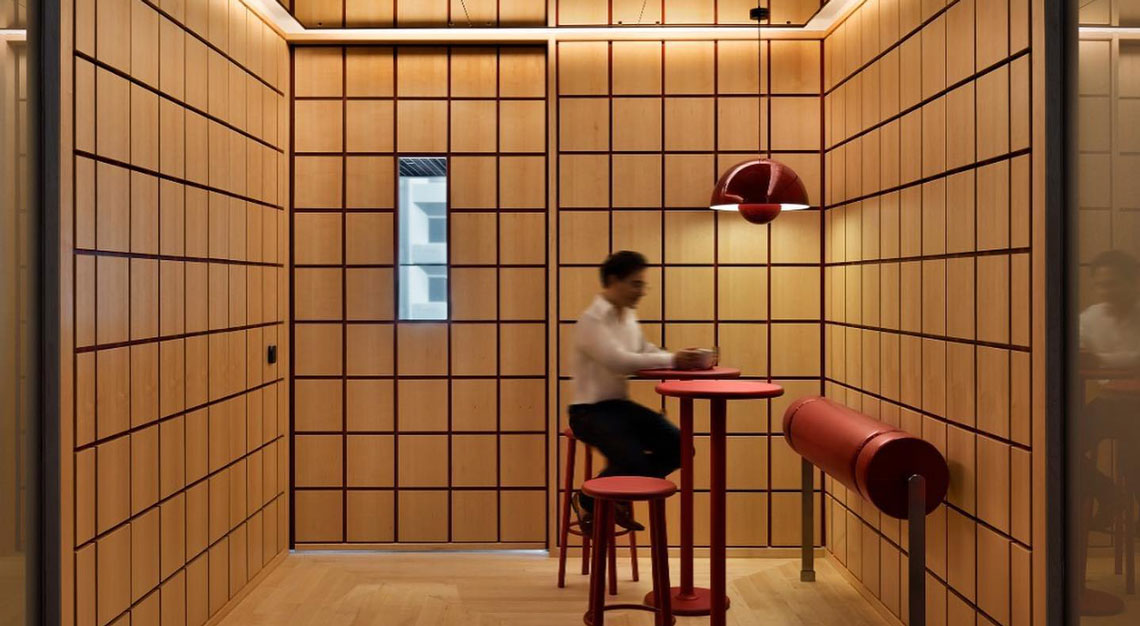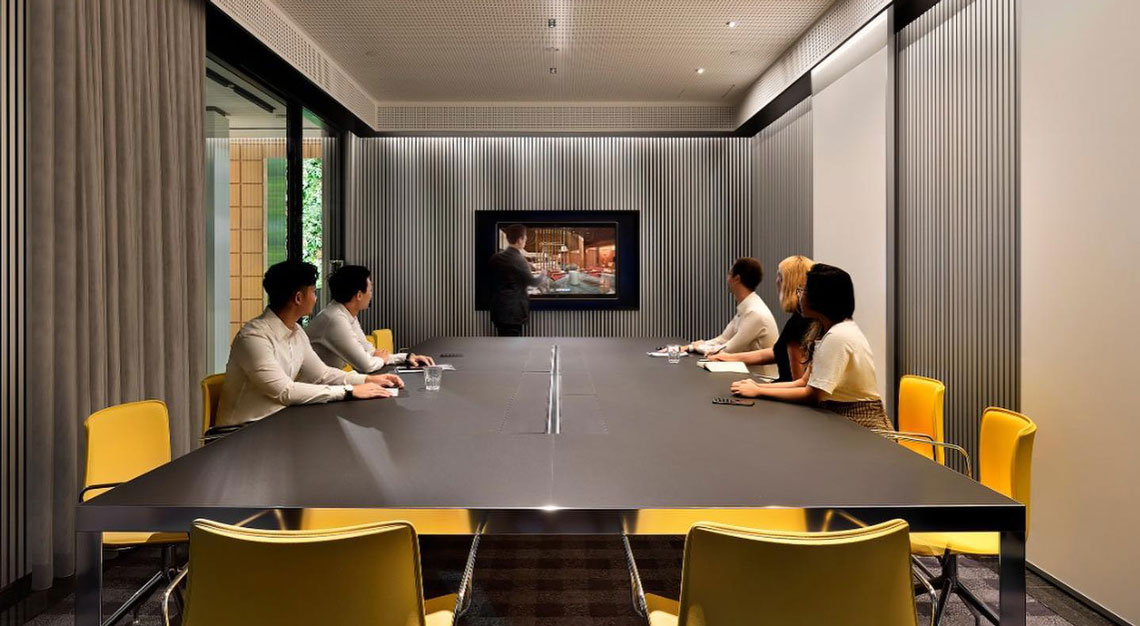 The Work Project
For the: Hustler who just can't stick to being at one spot
What about: Founder Junny Lee calls The Work Project "Office 2.0". It's his idea of what a perfect office for the future worker should be. And what that is, is unprecedented flexibility – a space that can be adapted to the (sometimes daily) changing needs of the people who use it. Unlike at most coworking spaces, there's no need to commit to a specified room type at the sign-up stage. Members on even the most basic full-time membership get 24/7 access to the whole space, so they can move around between the hot desks, one of the small private offices (called focus rooms), or meeting rooms, depending on their needs for the day.
Robb tip: And speaking of needs, caffeine fixes here are provided by Omotesando Koffee; the cafe within The Work Project's Shenton Way location is the acclaimed Japanese chain's first outpost in Singapore.
The Work Project
6A Shenton Way
04-01 OUE Downtown Gallery
Singapore 068815
Tel: +65 6955 8888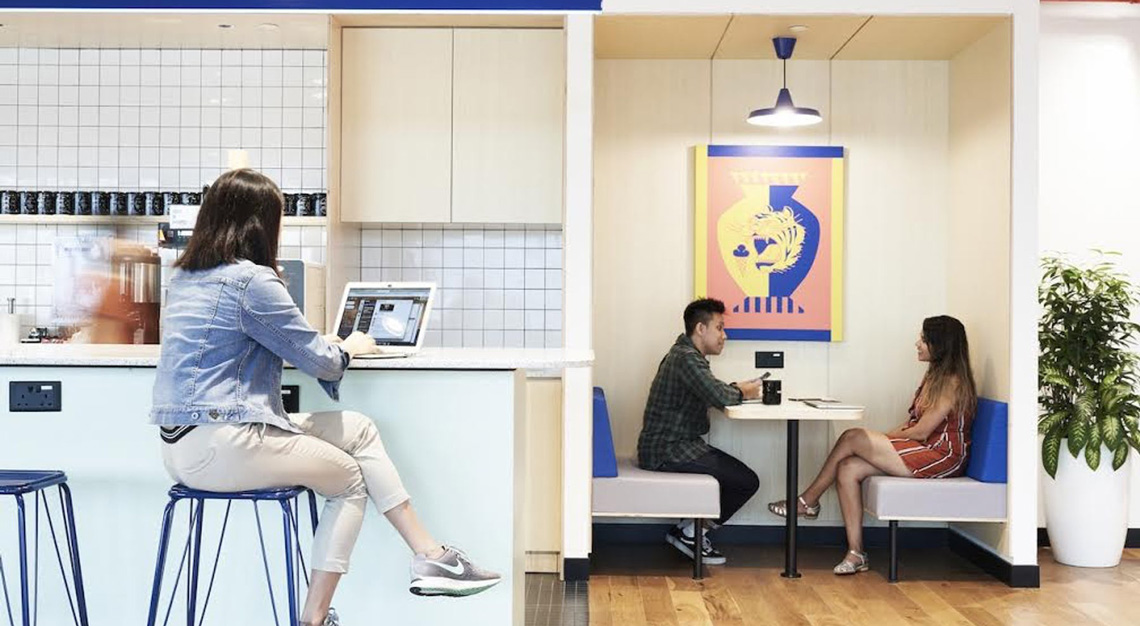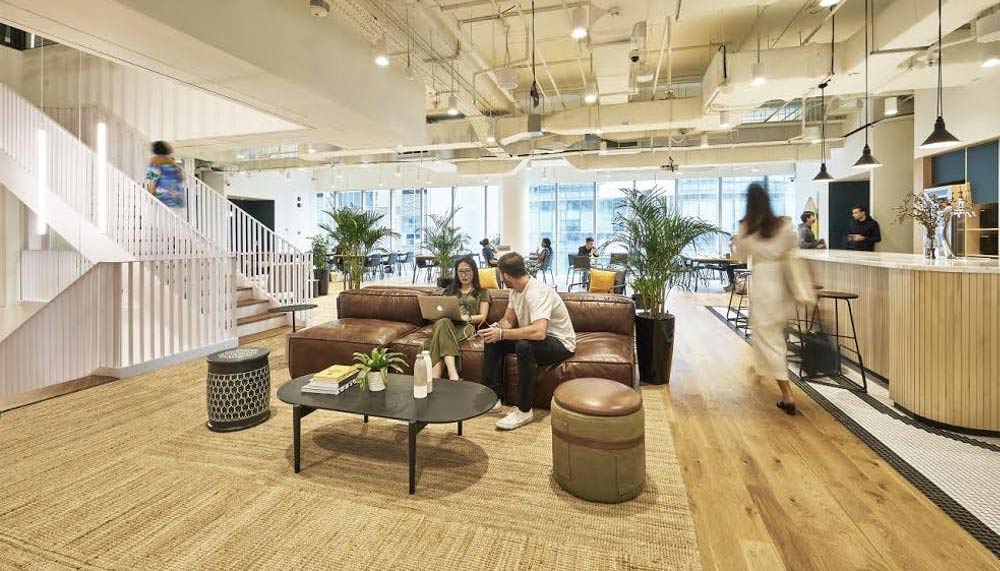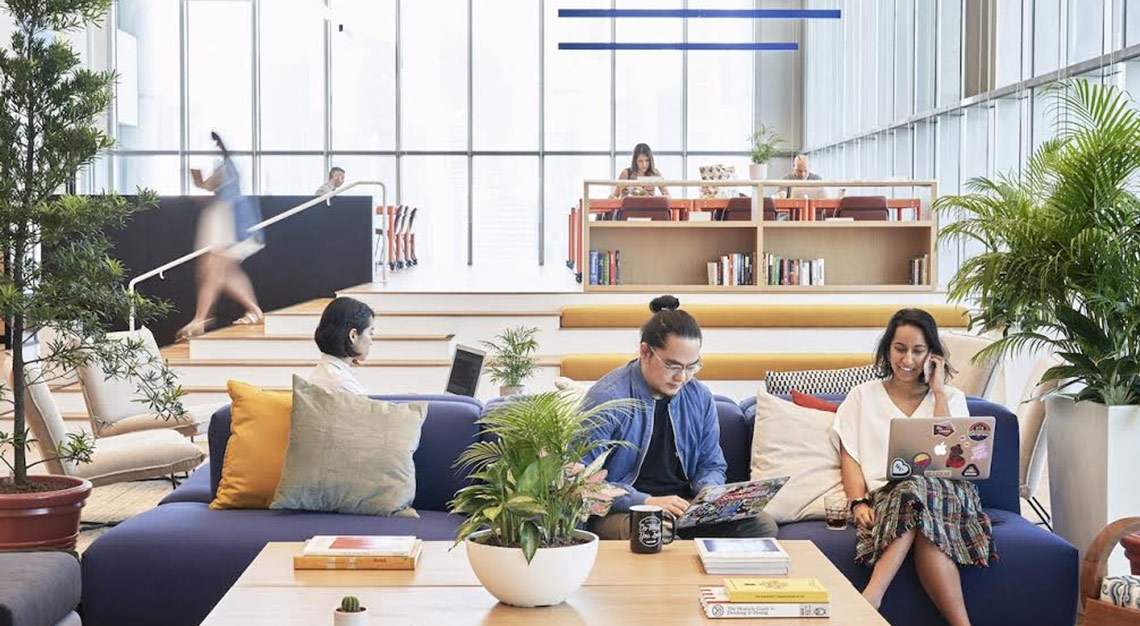 WeWork
For the: Social butterfly
What about: When this American coworking giant made its debut in Singapore in December 2017, it already had 199 branches spread out across 19 countries. And despite a tumultuous 2019, WeWork is still growing. Today, it has expanded to 12 local offices within the city, with spaces that cater to huge companies with more than 500 employees. Apart from the standard printing and scanning facilities, meeting rooms, a lounge and a pantry, members get to enjoy cool perks – think nap pods, private phone booths, bike storage and recreational games.
Robb tip: To help workers ease their transition back into in-person workspaces, the company recently launched WeWork All Access, a programme that allows you access to all WeWork locations within your home country for one monthly fee. This means getting to book a workspace at a location that's nearer to your home.
WeWork
71 Robinson Road
Singapore 068895
Tel: +65 6681 6768