A scooter and an accessories capsule collection will be released this Spring 2021
Italian motorcycle manufacturer Piaggio and French fashion house Dior are teaming up for what is arguably the most fashion-forward way to get around a modern metropolis. 
The new Vespa 946 has been designed in conjunction with Dior's women's fashion line director, Maria Grazia Chiuri, who said of the collaboration, "I have so many happy memories starring a Vespa. It's how my husband and I used to get around Rome and go to the seaside in Fregene. It's a symbol of Italian-ness that is intricately linked to my personal history, and it's now part of my professional life at Dior."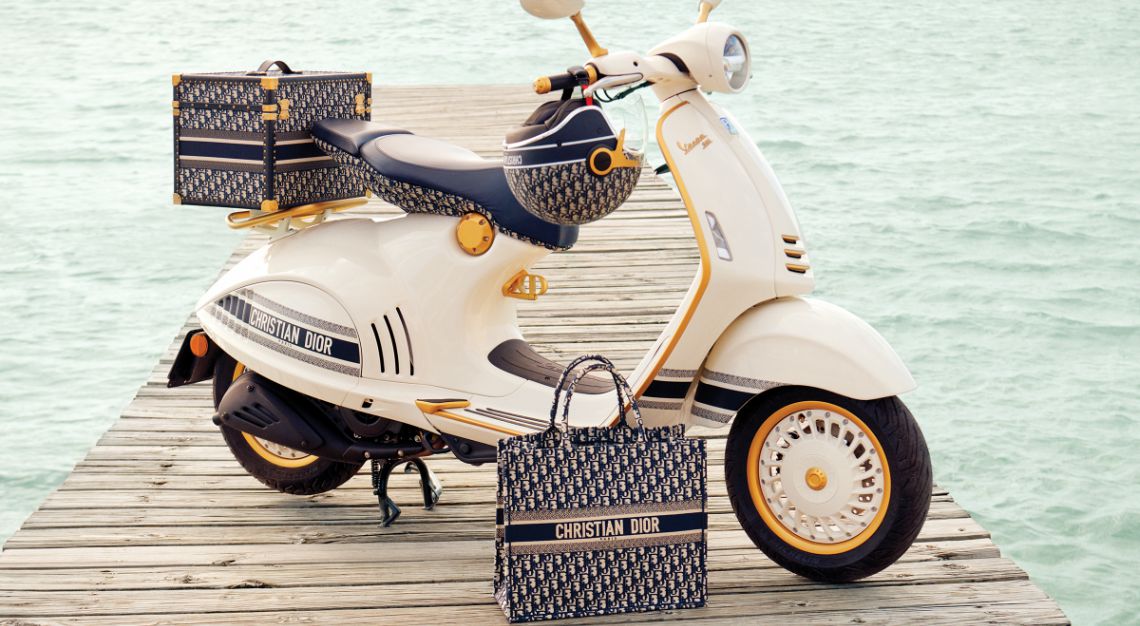 In addition to the scooter itself, which is painted ivory with gold accents and Dior's signature Oblique motif beneath the dark blue saddle, it will also comprise an accessories capsule collection, available exclusively through Dior's boutiques.
The capsule collection includes a custom case designed to fit perfectly on the (gold) luggage rack and a helmet – naturally, both items are covered in the same Oblique motif as the saddle.
Sadly, no prices are yet available for the scooter or the accessories ahead of their launch around this time next year, though as always, if you have to ask, you probably can't afford it.