Take on the track from home with these virtual racing simulators
Imagine experiencing the rush of driving a Formula 1 race car without ever leaving the garage. No, not with a video game or VR but rather with a new full-motion simulator that will have you taking on Nürburgring right from your house. Well, imagine no more. Here are the three best virtual racing simulators to satisfy your inner adrenaline junkie while driving on the edge.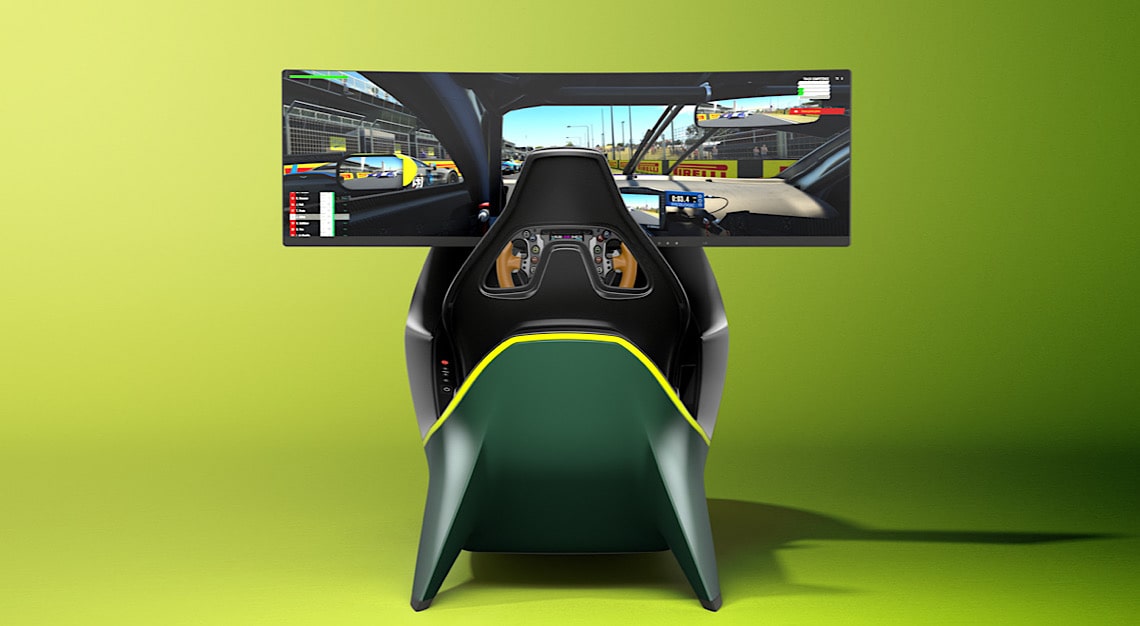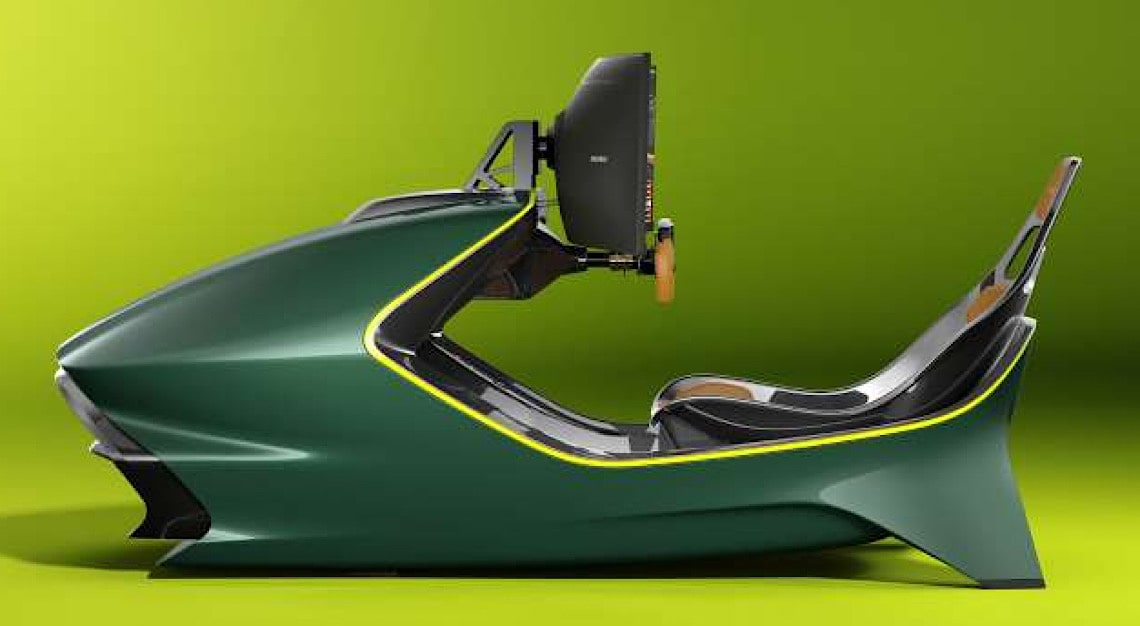 Aston Martin's AMR-CO1
Drive James Bond's favourite marque without having to leave your home. Like the DBS Superleggera or Vantage, Aston Martin's gaming rig combines elite performance and luxury to create an immersive experience the likes of which the e-sports world has never seen.
The AMR-C01 simulator was built in partnership between the British automaker and Curv Racing Simulators. For their first collaboration, both sides stuck to what they know best, with Aston Martin handling the design and Curv the engineering. The resulting simulator, which features a carbon-fibre monocoque and the same seating position found in the Valkyrie supercar, looks a lot more stylish than other similar setups. It features sleek lines, a shark-like front and side fins that make it look vaguely amphibious. It'll look right at home in the most luxurious of gaming rooms.
Beyond the exterior, Curv's technological know-how means the AMR-C01 is no virtual racing slouch. The company is led by Aston Martin factory driver Darren Turner who has worked on Formula 1 simulators for 20 years now. The hand-assembled simulator is equipped with the highest quality components and latest Assetto Corsa software, giving users access to a wide variety of car models and tracks, as well as offering compatibility with other PC-based racing software.
Just like one of Aston Martin's more exclusive vehicles, the AMR-C01 will be available in a limited run of just 150 examples, at S$99,312. Deliveries are set to start later this year, but even you miss out on it, fret not, because the world of luxury racing simulators is growing at a breathtaking pace.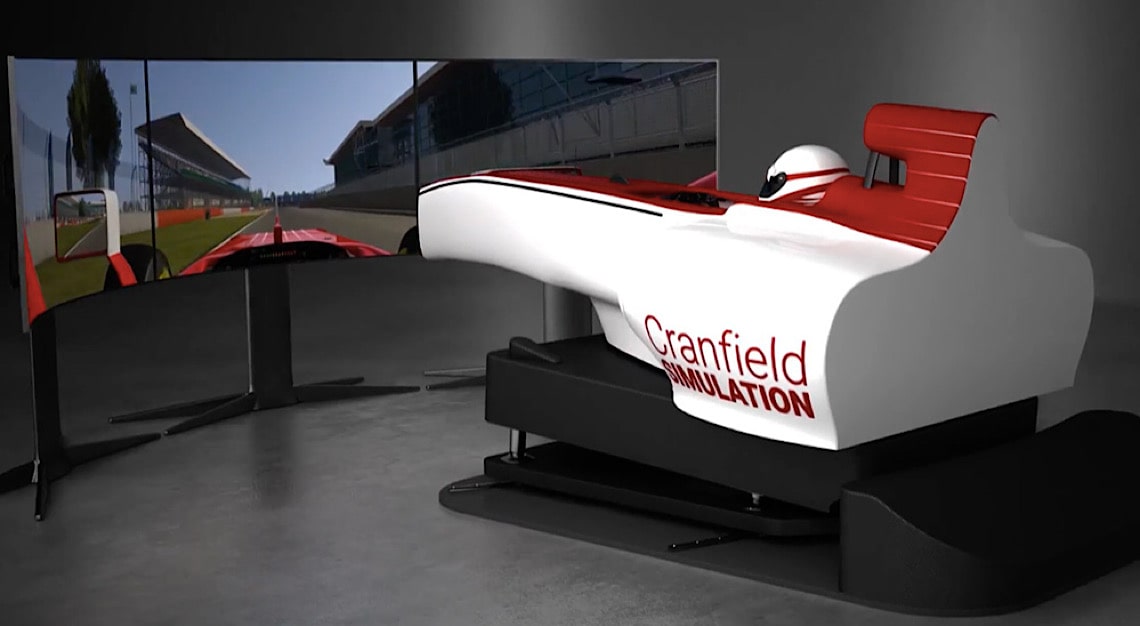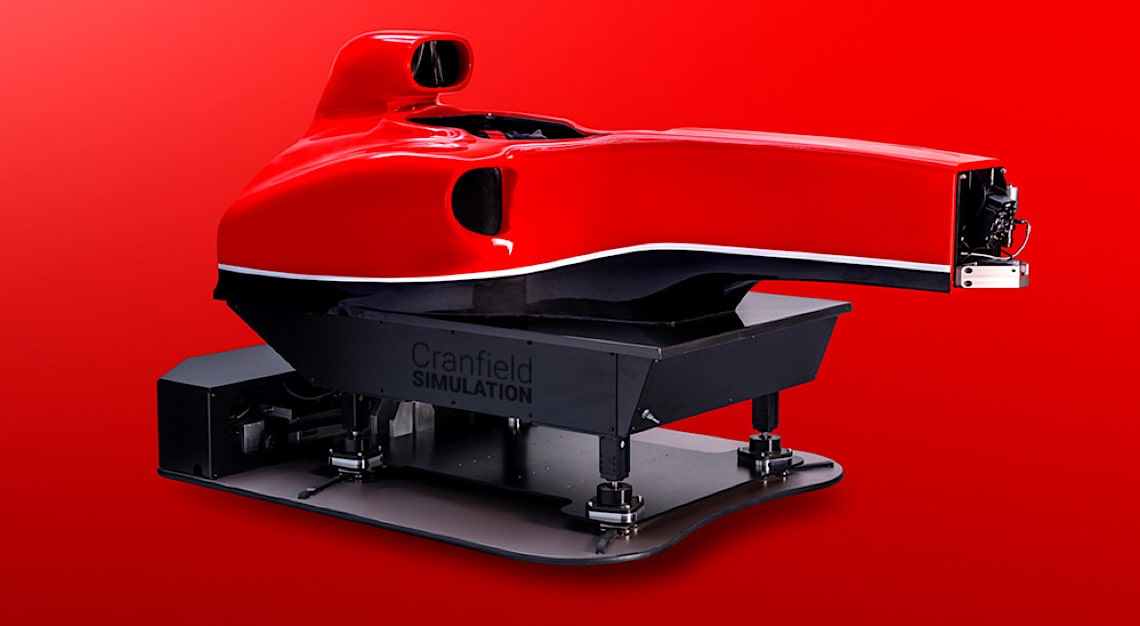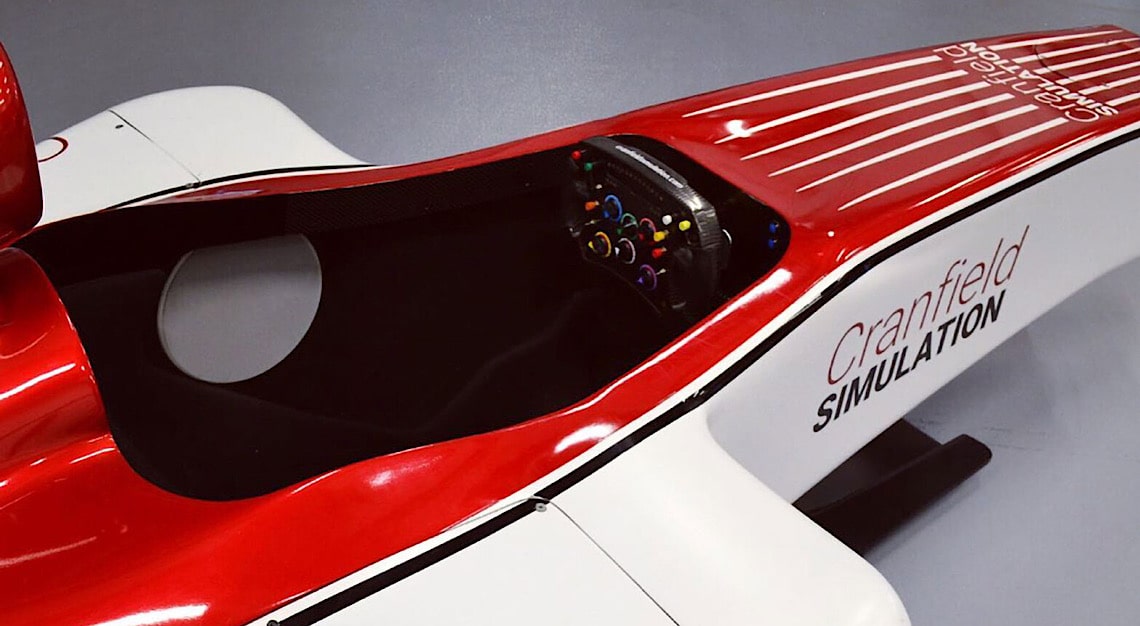 Axsim's Formula 1 Simulator
In August 2020, UK-based Axsim announced the world's first full-motion Formula 1 Simulator designed for the home. The high-tech setup promises to faithfully recreate the racing experience, allowing users to select any car and build specification and race it on any circuit around the world.
Axsim' racing simulator uses the same patented technology found in high-grade military simulators used to train fighter jet pilots. The impressive tech tricks the brain into feeling g-force sensations, creating a more immersive and authentic experience. It's also the same system that has been used by F1, Nascar and other race car drivers for years to recreate the sensation of ripping around a race course at 320-plus kilometres per hour.
But it's not just the tech that's noteworthy about Axsim's simulator. The machine itself looks just like a real F1 car – just without the wheels, engine and other mechanical parts. Climb into the cockpit and you'll find a professional-grade dash set-up, steering wheel and pedals. Together, these elements come together to help the simulator recreate the feeling of getting behind the wheel of a real race car. The company will also fully customise the rig to your exact specifications.
If you're interested in Axsim's Formula 1 Simulator, you can reach out the company for pricing info. A simulator of this calibre won't be cheap, but considering the costs of getting a real race car out on a world-class track, we imagine it's a bargain.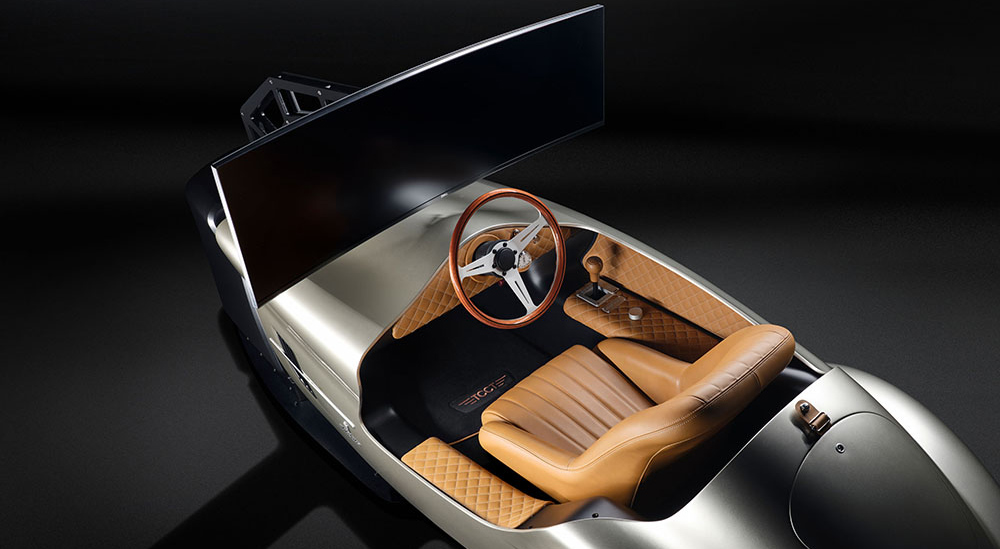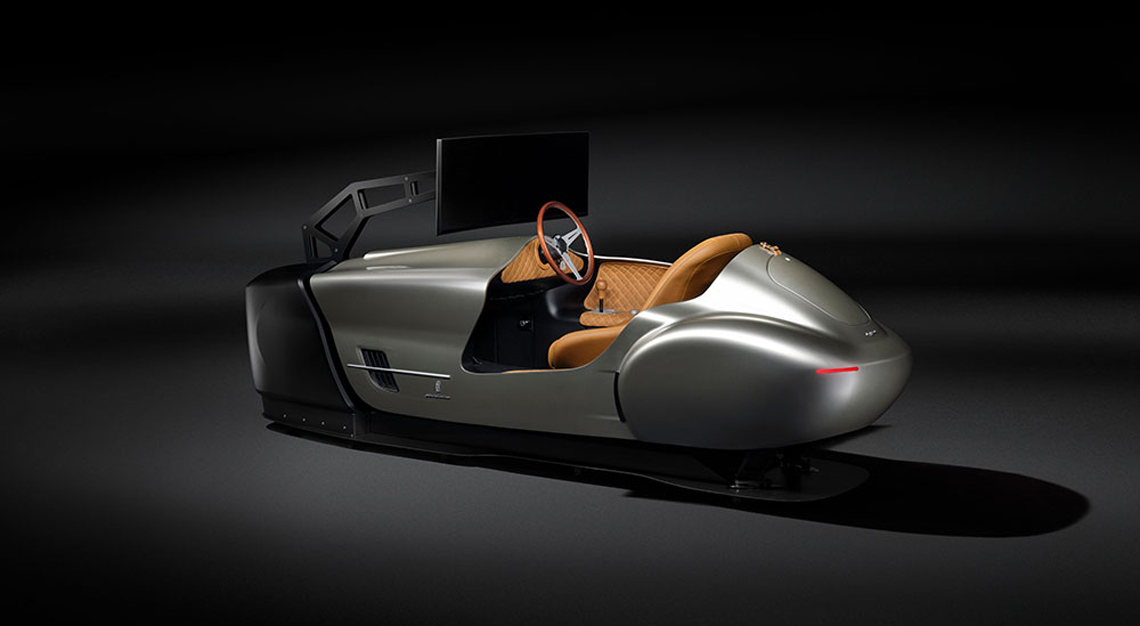 Pininfarina Leggenda eClassic Simulator
Built in partnership with The Classic Car Trust, the Leggenda eClassic simulator was revealed in 2020 to mark Pininfarina's 90th anniversary. But come 17 September, the extravagant machine will go under the hammer at RM Sotheby's St. Moritz sale, fetching a price tag ranging approximately between CHF 120,000 and CHF 150,000 (S$177,000 and S$220,000).
Create to emulate the thrill of driving an esoteric supercar, this particular simulator is the first of nine that were handmade at Pininfarina's factory in Cambiano, Italy. The simulator takes design cues from the famous Cisitalia 202, sporting the same refined lines and a classic Argento Vivo (quick silver) paint. The cabin is blanketed with posh tobacco-coloured leather, and its comfortable bucket seat literally has your back – ensuring that you get to be behind the wheel for hours. And similar to an actual car, the simulator is finished with a wooden steering wheel, manual gear shifter and three pedals. But all eyes on the hi-res Dell monitor, which curves to offer the driver a much more immersive racing experience.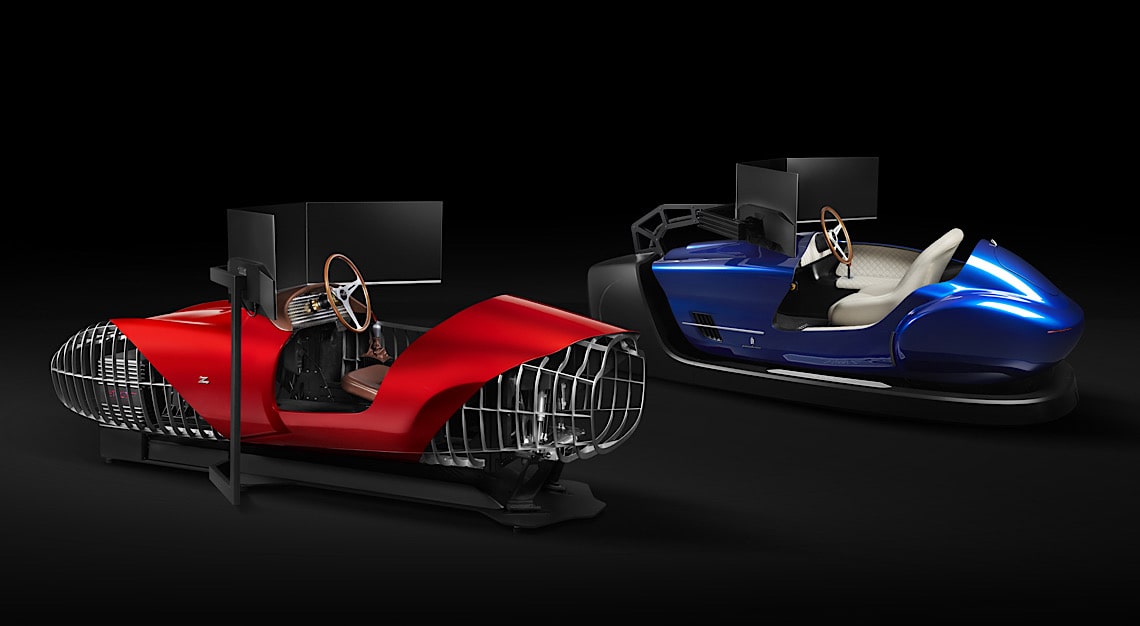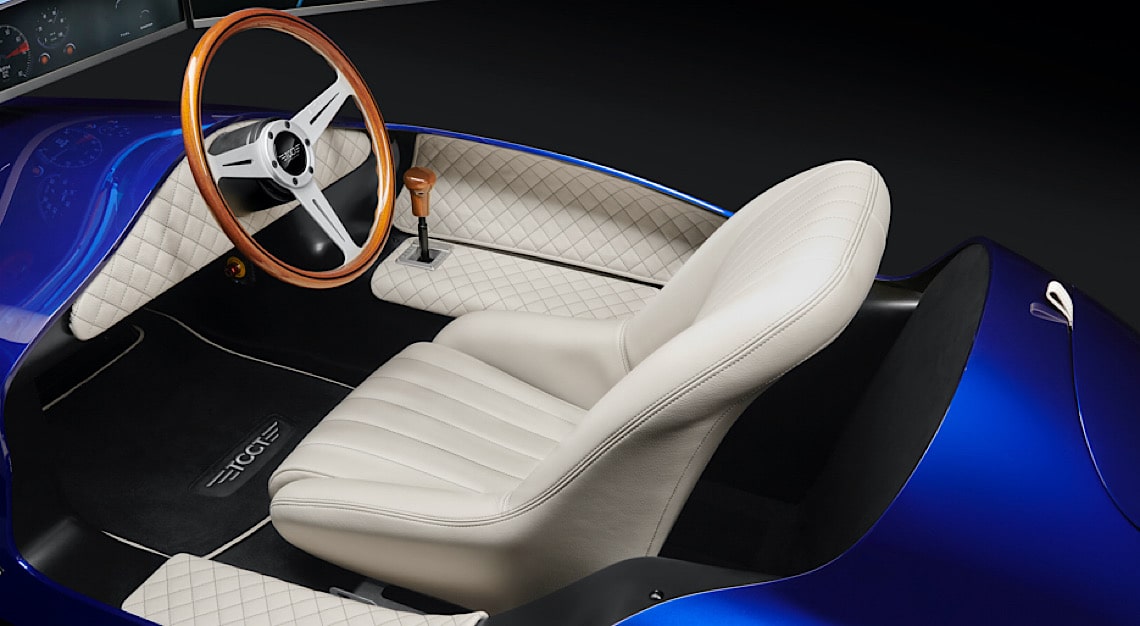 The Classic Car Trust's eClassic
While most simulators are focused on recreating the experience of driving a cutting-edge race car down to the most intricate details, the eClassic by The Classic Car Trust tries something different. While details about its full technical capabilities remain scarce, the group has made clear that its focus will be on capturing the thrill of piloting a classic Ferrari or Alfa Romeo around a curving track. That means you'll be able to use this simulator to hone your driving skills, but also to have some actual fun.
Of course, classic cars are coveted for their design, and this simulator doesn't sacrifice style for sport. The system will be available in two different body styles, one designed by Pininfarina and the other by Zagato. And the attention to detail doesn't stop at the curvaceous exterior, as the lavishly appointed cabin of each simulator features a wooden steering wheel, manual gear shifter and a comfortable, leather bucket seat. Helping make the experience even more immersive is a three-monitor set-up attached to the front of the machine as well as a hydraulic base that will add some real-life driving dynamism to each ride.
The Classic Car Trust has yet to announce pricing for its chic racing simulator, but it has said that it will arrive in 2021. Launching alongside it will be the eClassic Racing Club, an online community that will offer training sessions, a personalised coaching programme and live races for its members.
Preorder yours here.
The stories first appeared on Robb Report US