From Ingolstadt, the Audi e-tron GT arises as a fully electric super sports car with a claim to leadership. We unpack the similarities between the e-tron GT, and a pack of wolves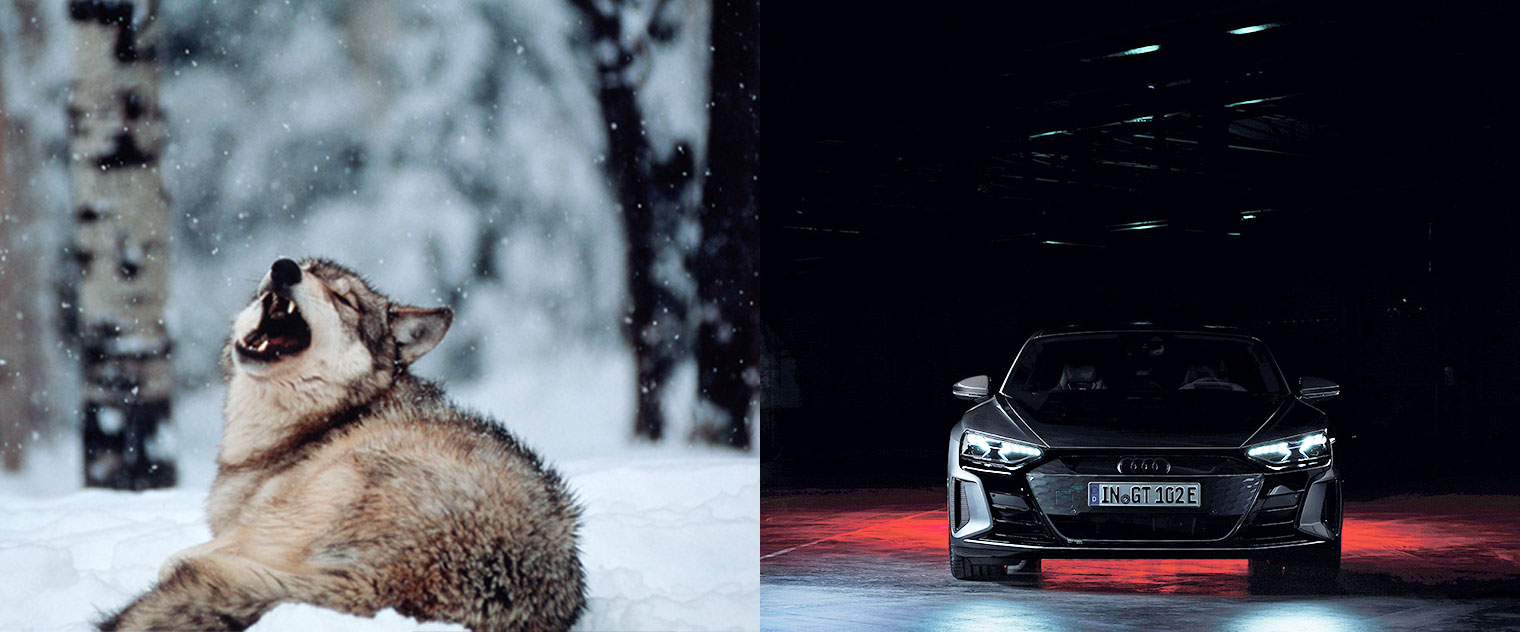 Strong-willed
Left: The howling of a wolf serves as a social call for communication, establishing contact or gathering the pack to hunt.
Right: The signature daytime running lights. The hexagonal, honeycomb structure of the Singleframe grille that's an unmistakable feature of the RS models. The continuous LED light strip that signals the Audi DNA. The Audi e-tron GT is considered a design pioneer and sets the standard for electric cars.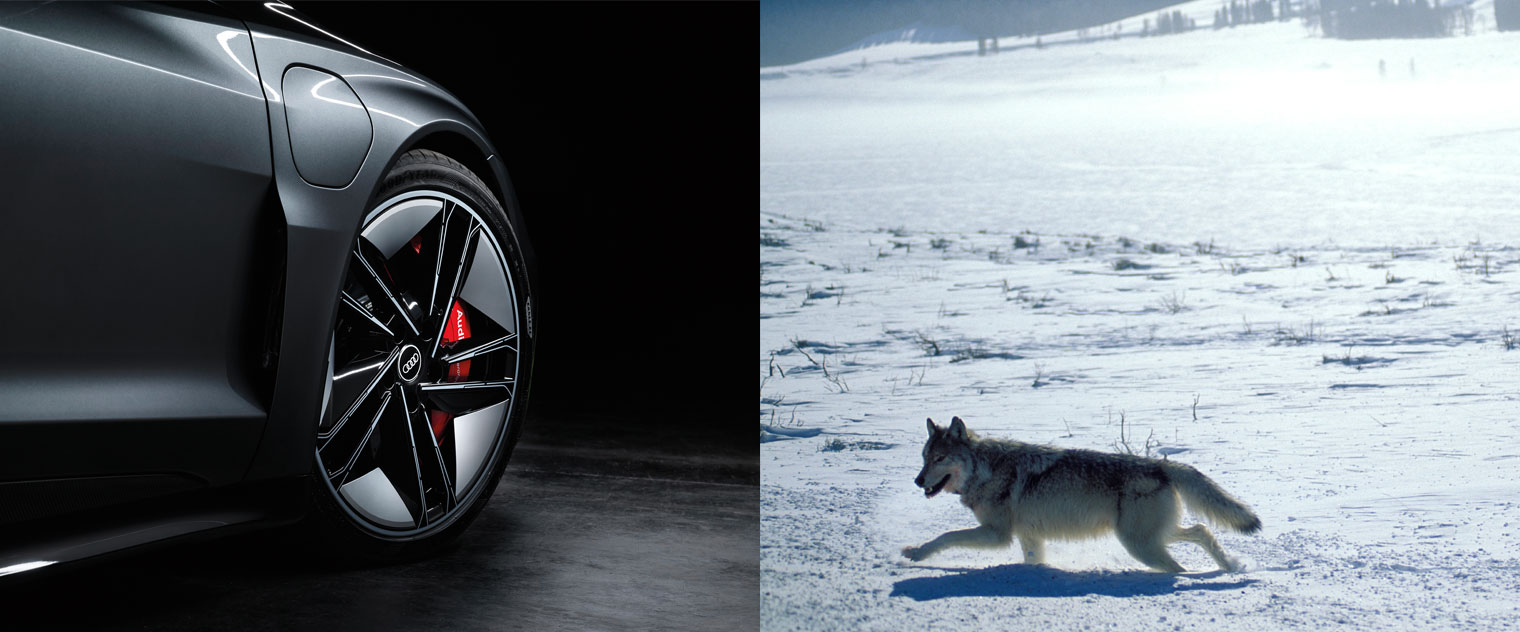 Agile
Left: It's a combination of raw power, speed and endurance. The e-tron GT has an estimated range of up to 488km (or 472km for the RS e-tron GT) and just five minutes of charging time provides for a 100km journey. In beast mode, the car sprints from 0–100km/hr in just 4.1 seconds (or 3.3 seconds for the RS model), nearly as quick as the Audi R8.
Right: Wolves run at a top speed of 40 to 50km/hr and cover an average of 45km a day.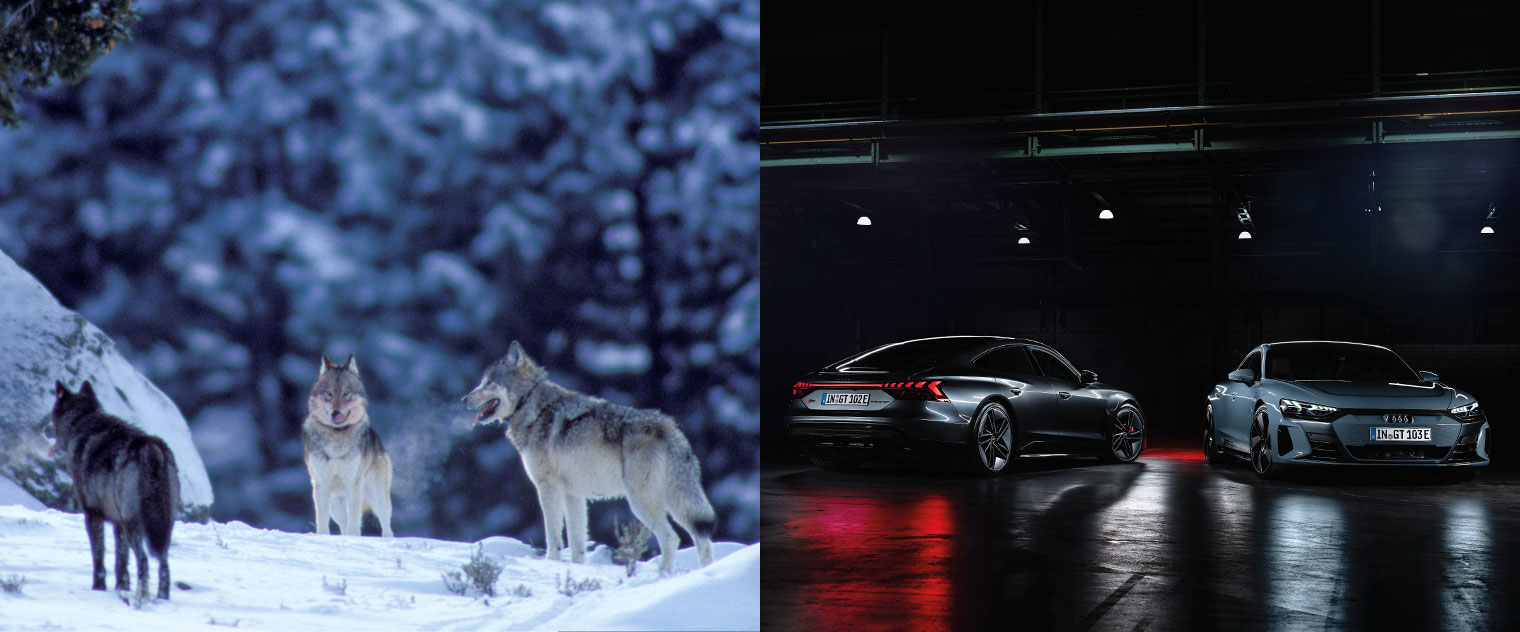 Communicative
Left: A wolf perceives sounds of up to 40kHz and can hear its fellow pack members at a distance of up to nine kilometres. 
Right: A total of 11 antennae receive and transmit audio, LTE, Bluetooth and GPS signals, keeping the e-tron GT connected with the outside world. There'll be no knee-jerk reactions; movements are well-planned with sensors for front collision warnings and lane-specific information on the traffic flow.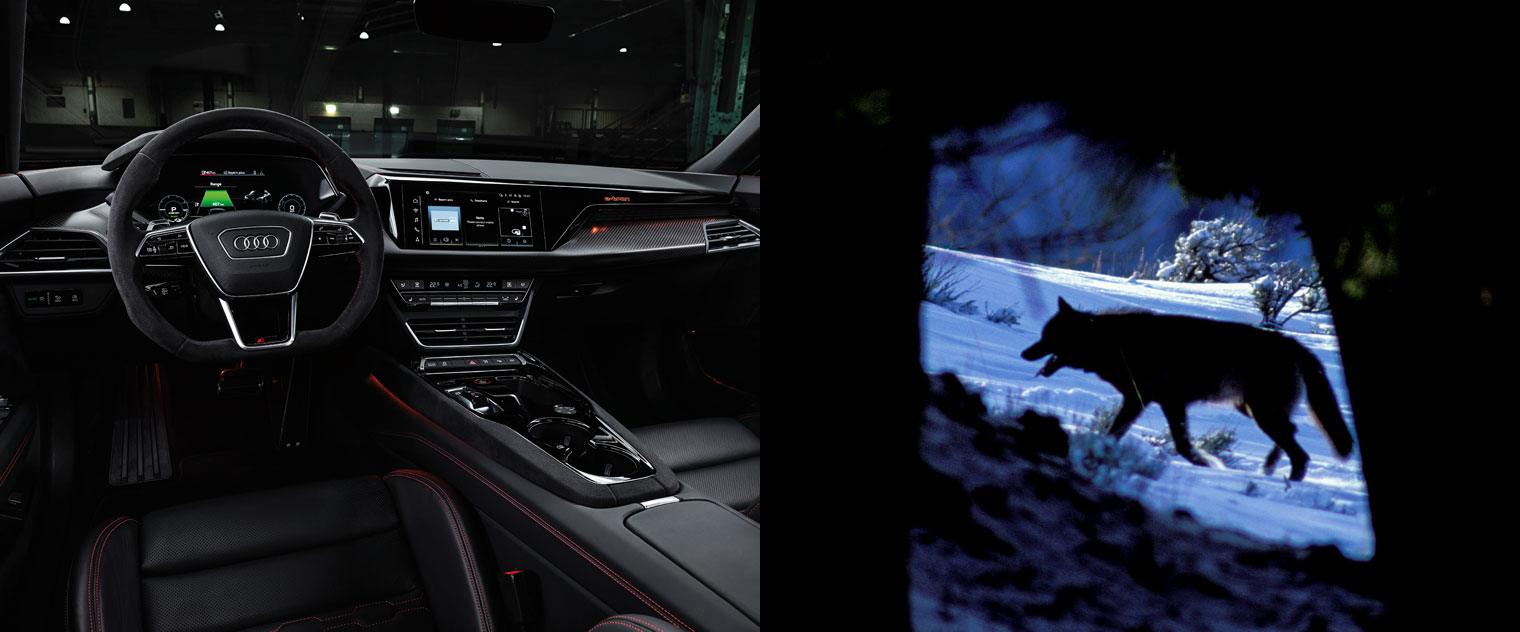 Armed
Left: The cockpit is oriented towards the driver, who is in full control of the journey. The flat-bottomed steering wheel makes for smooth manoeuvring, while the large touchscreen sits comfortably in the middle console so that the driver can dictate the type of driving experience they're after.
Right: When it comes to the protection of its den, the she-wolf and puppies, the alpha male shows himself to be a fearless guardian.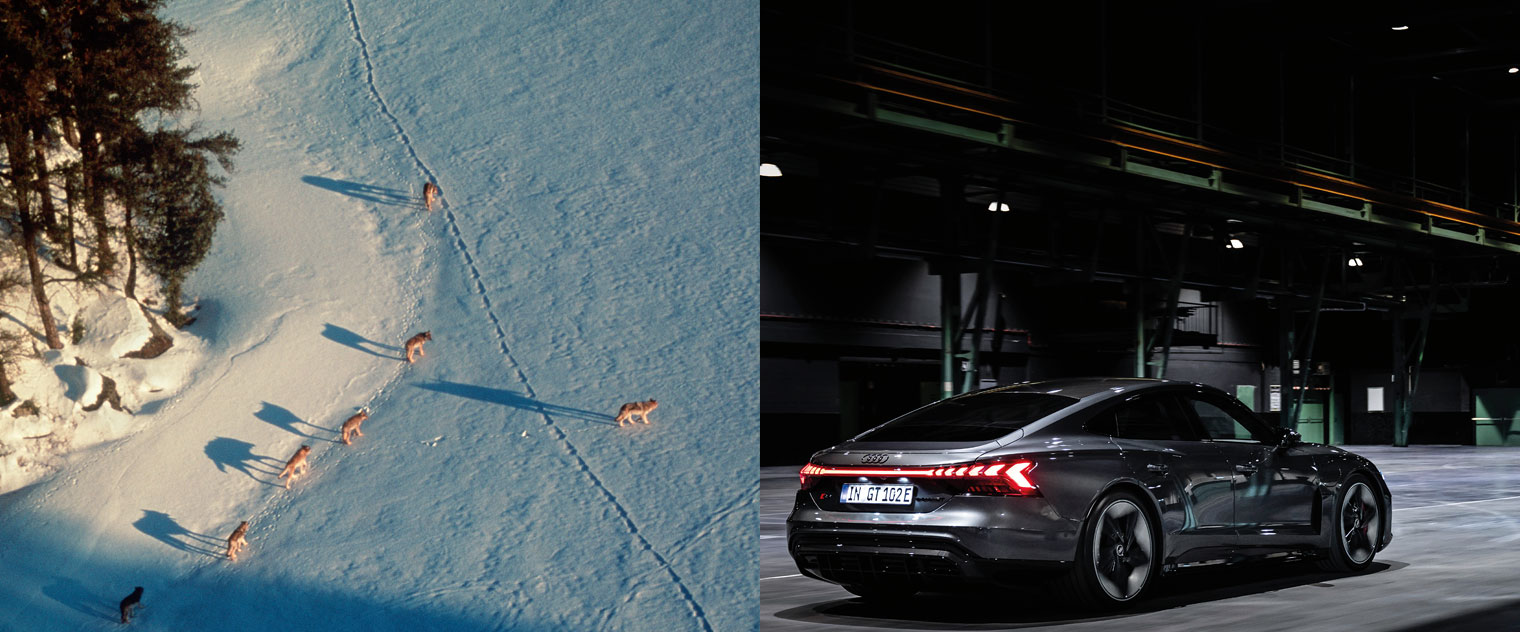 Leadership
Left: A wolf pack has a definite social structure and rules of conduct. The alpha male pulls ahead of the pack and determines the direction of the march.
Right: A crouching roofline, broad, rear mudguards and short overhangs. The result: a low, aerodynamic drag coefficient of just 0.24. Having set the stage and pace, the e-tron GT ascends the throne as the icon of the German automaker. 
Words: Charmaine Tai and Matthias Techau
Photography: Tobias Sagmeister and Joel Sartore