CULINARY DREAMS
Gather, socialise and dine. Whipping up unforgettable experiences, one dish at a time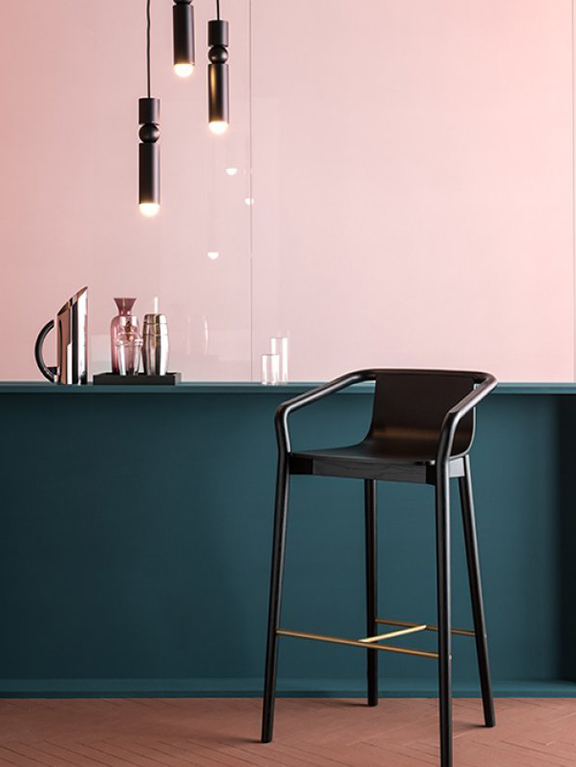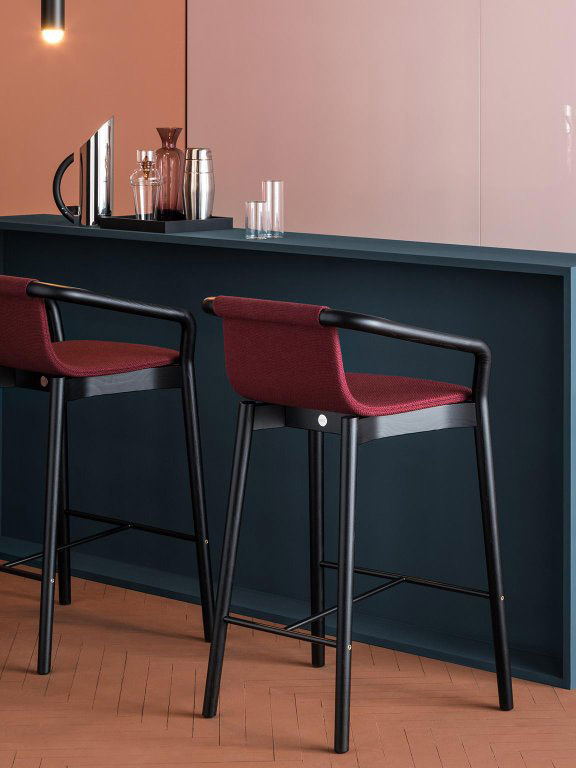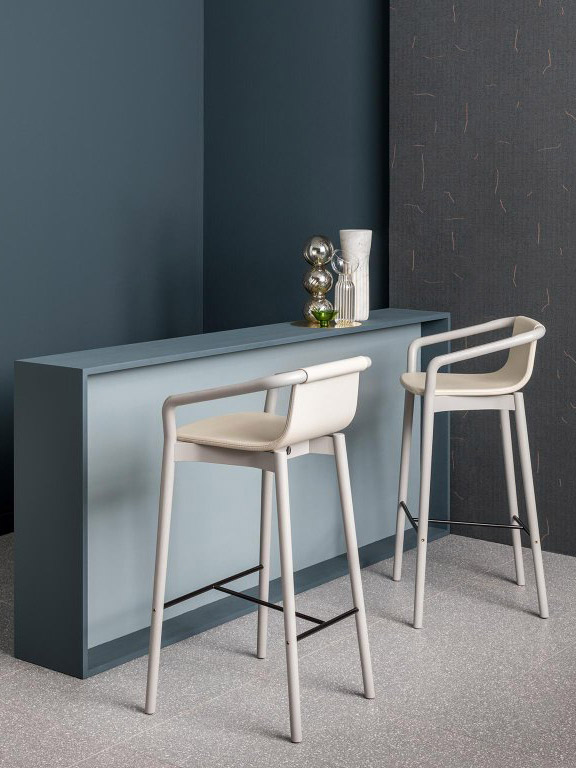 The Thomas barstool is crafted using a formed plywood shell suspended in a solid ash frame, and is fitted with a backrest, armrest and footrest. So comfortable and casual is this seat, you'll find us here on most days having breakfast, with our coffee machine humming to produce the perfect cuppa.
STORE: Xtra (barstools)
STORE: Space (veneered worktop)
---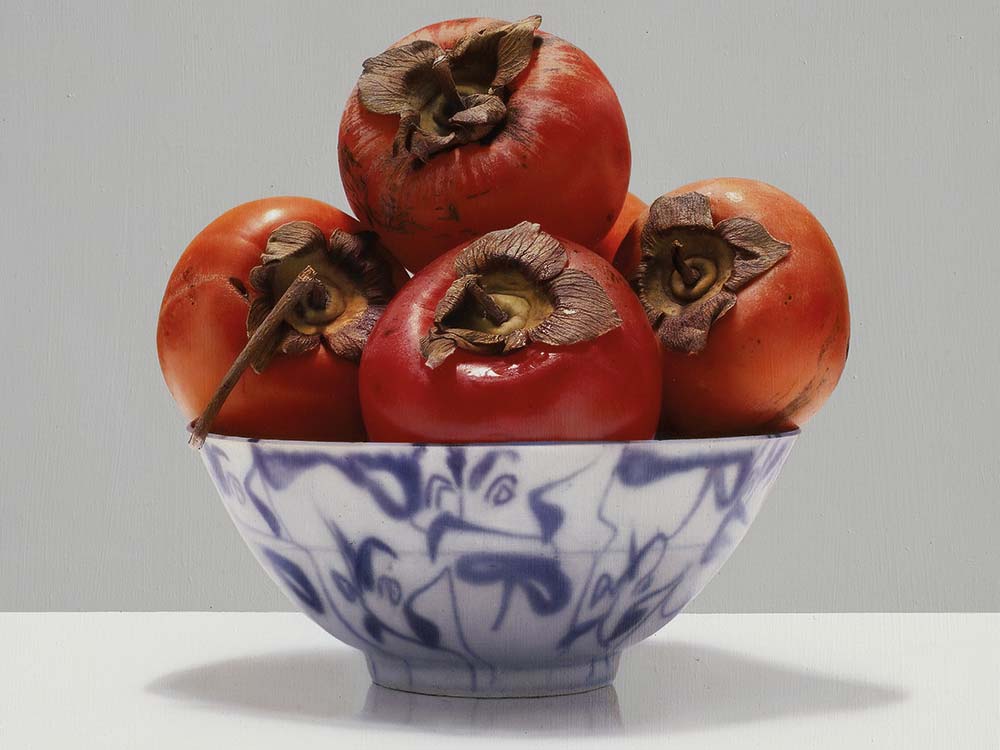 Altarino Oriental
A proponent of the pictorial technique, Luciano Ventrone's work is often lauded for its amazing, realistic detail – an achievement made possible by the Italian artist's use of single-bristle, 0.001mm brushes. This piece examines the various aspects of nature within an elegant period frame, capturing details that are often invisible to the naked eye.
Artist: Luciano Ventrone
Store: Partners & Mucciaccia
---
Built-in sink and single lever kitchen mixer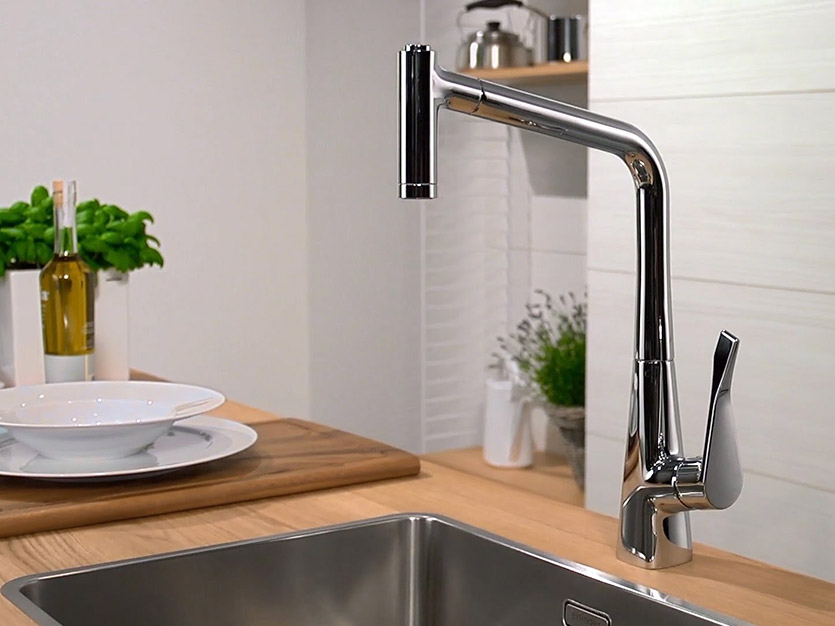 Made by Schock, a German company that produces quartz composite sinks, the granite sink comes with two bowls for easy washing; the smaller has a depth of 170mm, and the larger, 195mm. Six different surface finishes are available.
Available in 16 different finishes including polish chrome (pictured), the kitchen mixer comes with not just a swivel range of 110 or 150 degrees, but a pull-out sprout for easy cleaning. With a flow rate of 10 litres per minute, it's able to support a continuous flow with the water heater turned on.
Induction hob and hood, Pyrolytic oven, combi microwave and warming drawer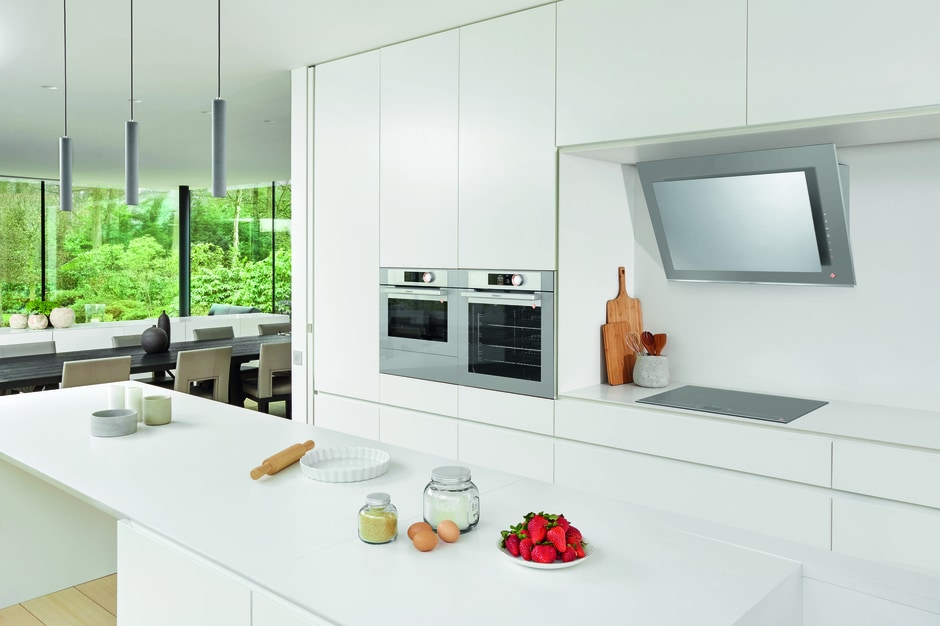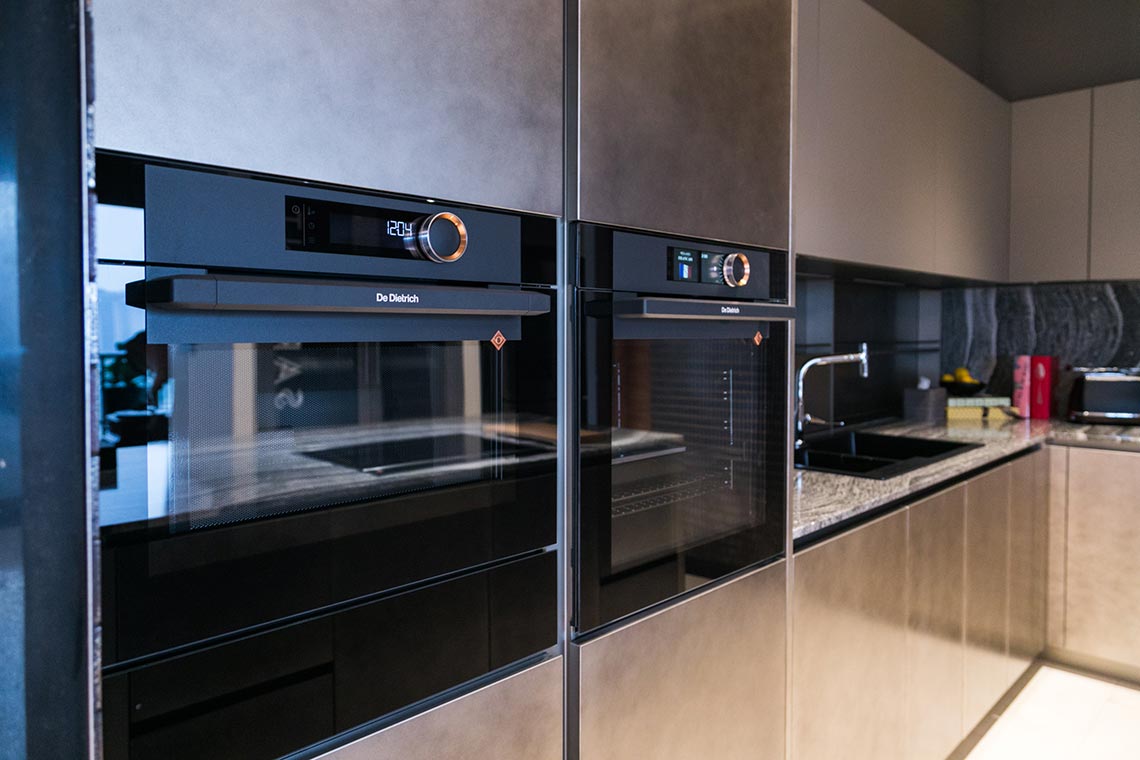 If you're wondering if De Dietrich has gone above and beyond to ensure both the wet and dry kitchen are fitted with top of the line products, you're spot on.
The dry kitchen is perfect for when you're entertaining; chefs can come in to whip up a storm while interacting with guests. The pyrolytic oven comes with 12 cooking functions, four glass panels (which means the oven door will never get hot) and allows multiple dishes to be cooked at the same time, while the warming drawer keeps serving plates toasty. Better yet, the oven heats up to 500 degrees celsius for two hours, turning food residue and oil into fine ash that can be easily wiped away after the oven cools.
The microwave is able to defrost, roast and cook up to two large dishes at once. Its LED screen programmer allows you to select a pre-programmed function or dish, and will recommend which shelf you should place your dish on and the best temperature to use. The four-zone, double-zone induction hob comes with an intelligent cooking system and also includes a wooden chopping board, and a removable cast iron grill and plancha.
Catalytic multifunction gourmet oven, gourmet steam oven and dishwasher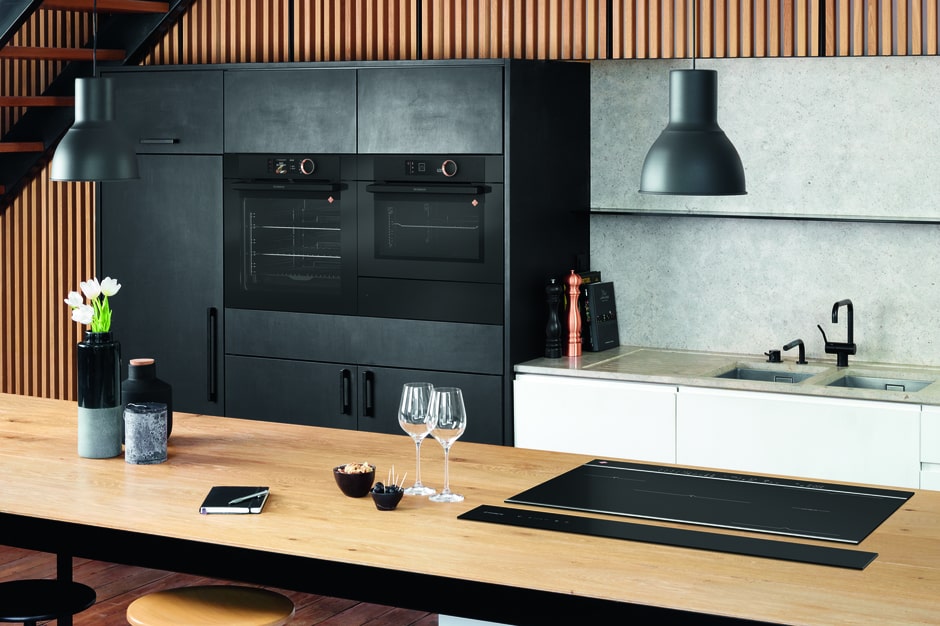 At the back of house lies the almost-magical multifunction gourmet oven by De Dietrich. Its drying function is nothing short of being god-sent, allowing you to dry herbs, fruits or vegetables while preserving vitamins and minerals. Like the above-mentioned pyrolytic oven, it's also self-cleaning, but in a different manner altogether. Grease produced is spread over the catalytic enamel, which oxidises the grease over time.
Prima Donna Elite Experience and kFlex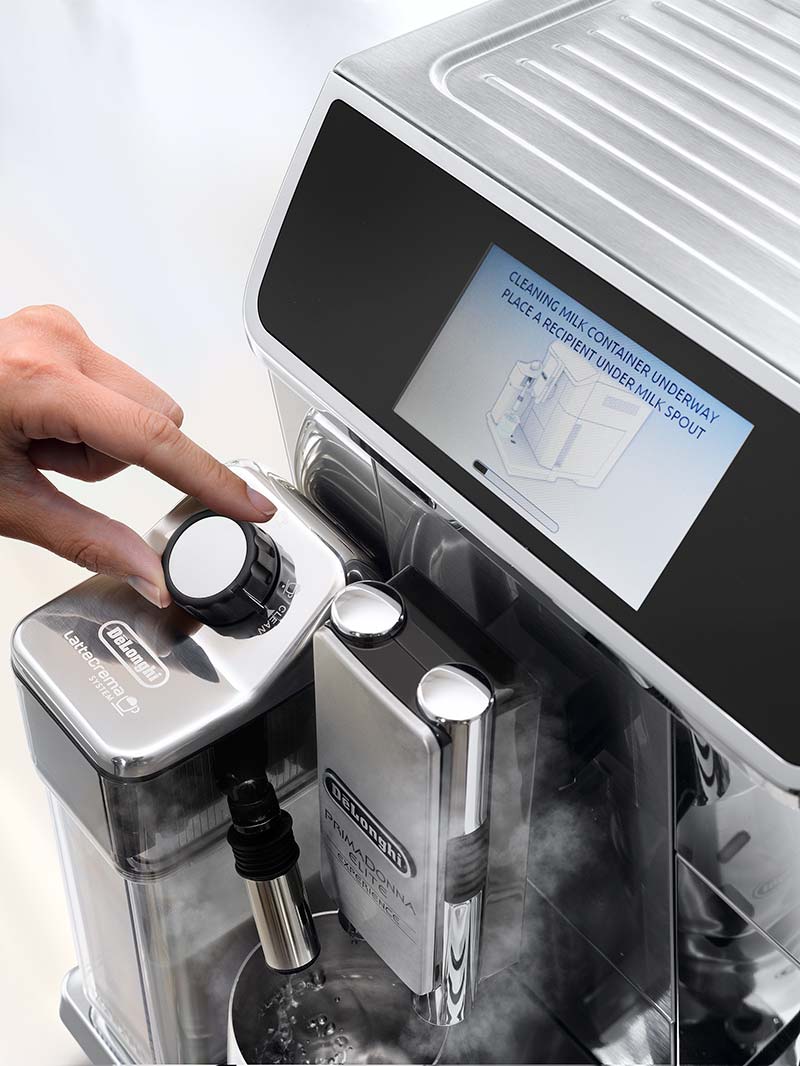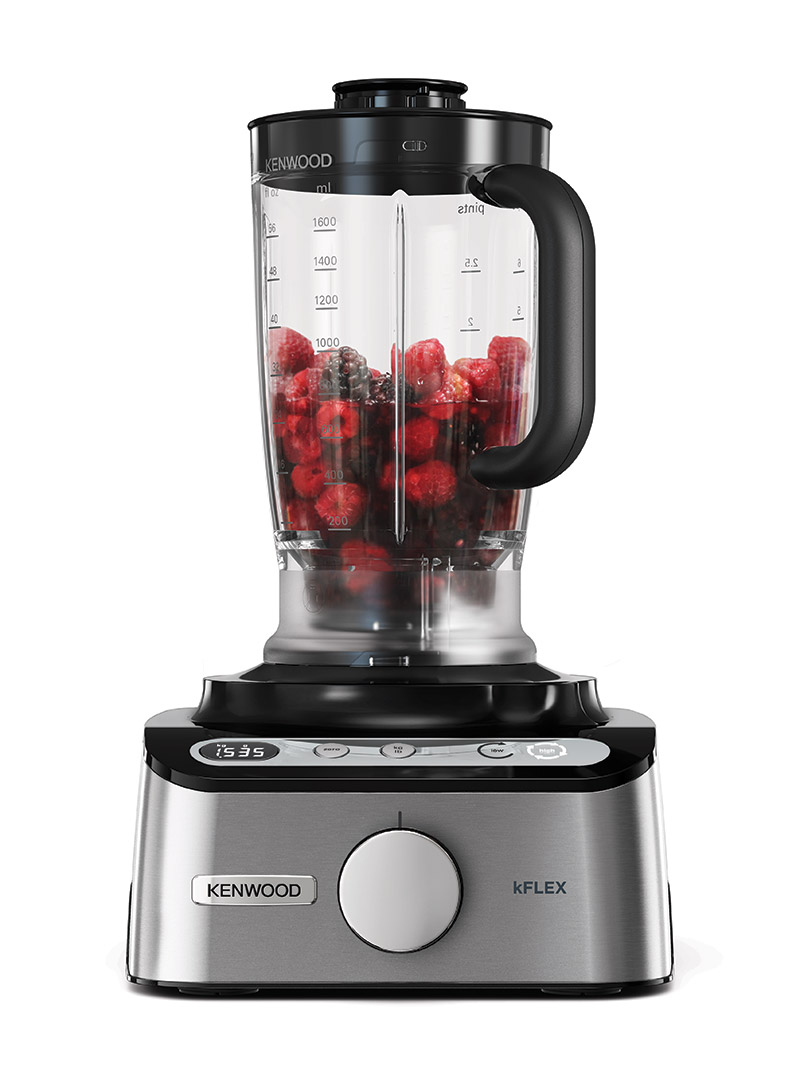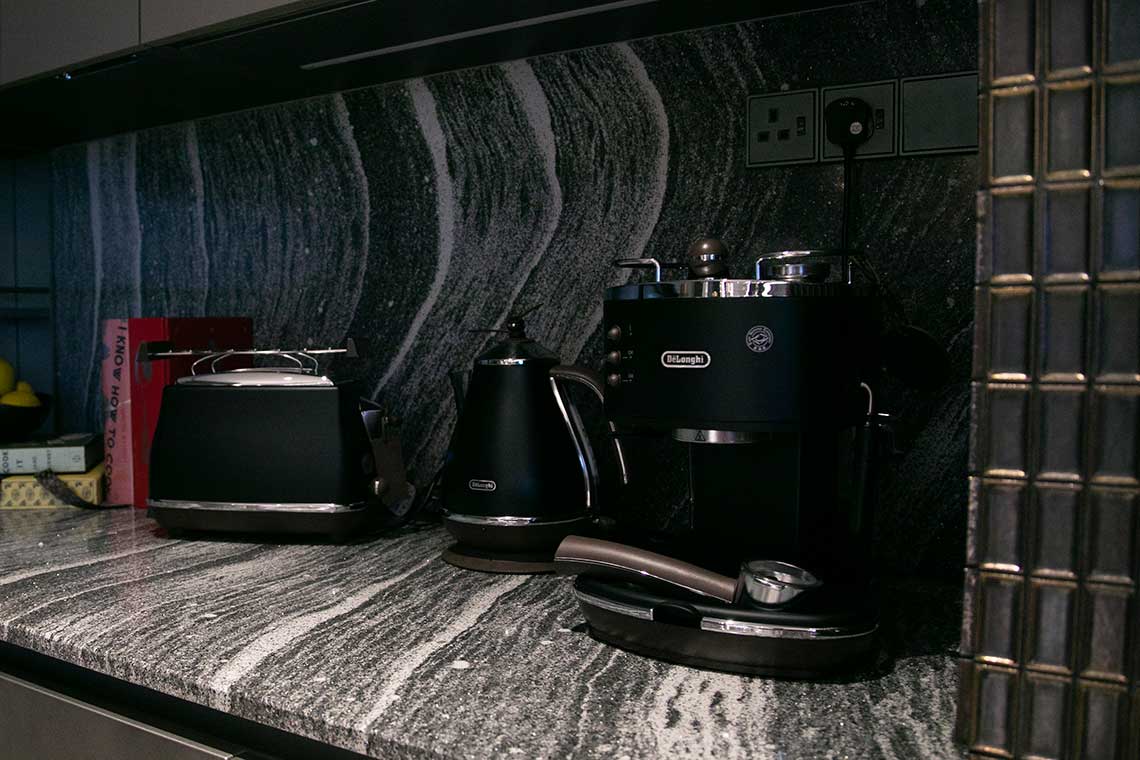 Start your mornings right in the dry kitchen with DeLonghi's Prima Donna Elite Experience. Create accounts for each person in your family, personalise and save your recipes, and watch the machine hum with life. The machine also makes a kick-ass cup of tea, hot and cold chocolate (complete with cold milk foam).
The Kenwood kFlex is a food processor, mixer, blender with an integrated weighing scale and timer. Blend delish vitamin-loaded smoothies to start your morning and chop up mixed nuts for your cereals. Those looking to bake can also use the mixing bowl to combine cake mixes and even knead dough.
Store: DeLonghi
---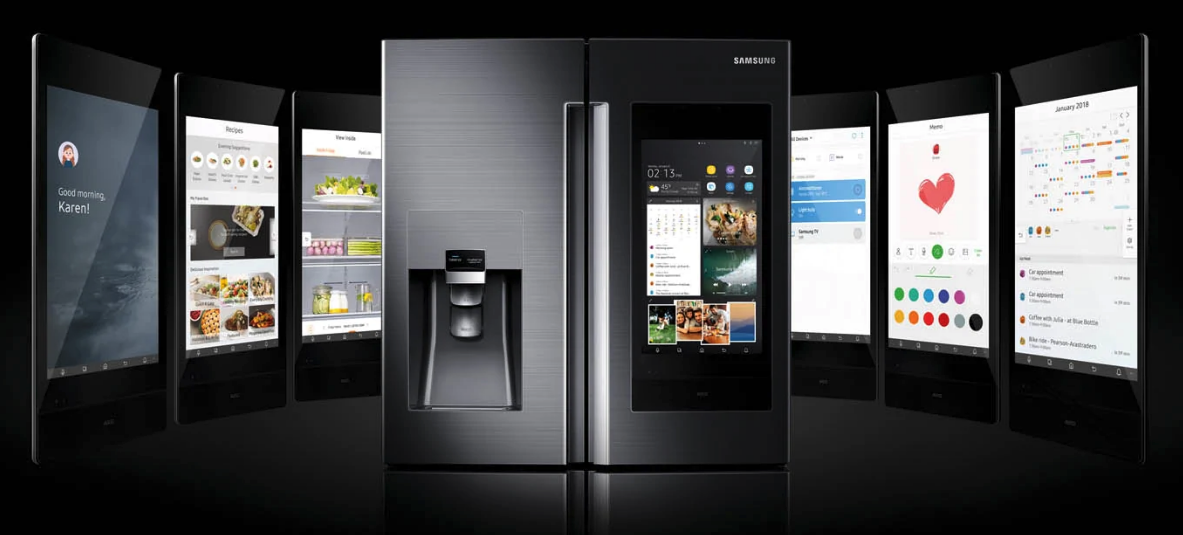 The Samsung Family Hub is a smart fridge indeed. It can play songs and shows — it's equipped with a speaker — thus turning the dry kitchen into an alternate social area. The fridge also comes with a 21.5-inch touchscreen, allowing you to manage your groceries, coordinate schedules, and leave reminders and notes for your family.
But back to its technical capabilities: the fridge can switch between five temperature settings for optimal food preservation and storage, including one for chilling wines. The triple cooling system also comes with three separate evaporators to optimise humidity levels and prevent the mixing of odours.