In One For The Road, we speak with the best wine and spirit guides to get to know them better. Here, Penfolds' country of origin group winemaker reveals the secret to the winery's remarkable consistency
Penfolds is on its way to becoming a global luxury icon, but the truth is that if you reflect on all your memories of Penfolds since the first meeting, the name is, in fact, synonymous with quality and consistency, regardless of the price.
Penfolds most recent accolade is snaring top hours for the 2023 Golden Vines Awards Fine Wine Producer of the Year – Rest of the Year award, and for the third year running at that. Its wine is distinct; no mean feat if you appreciate how difficult it is to manage nature and offer consistency year after year. The Australian icon is known for using shiraz, but the house is also famous for its multi-region, multi-vineyard blends.
It's a long-standing philosophy that has been taken to the next level, with vineyards in California, Bordeaux and even Ningxia in China. The Penfolds Collection is the perfect representation of this philosophy—Australian grapes feature in its Californian and French range, celebrating again the house's skill in capturing diversity in a glass and yet maintaining that unmistakable house style.
The 2023 range continues Penfolds' tradition of releasing top-notch wines that receive stellar ratings, including a 100-point score for Yattarna.
Stephanie Dutton is Penfolds' country of origin group winemaker, and she has seen Penfolds' global project unfold firsthand since its early days. No one better then, to share perspectives on how Penfolds does the unthinkable: evolving so much and yet staying the same.
How would you define the Penfolds style?
There are two parts of house style for me. There's the part that collectors and consumers see in the glass or in the bottle, and the steps that contribute to the house style of Penfolds wines. They include picking decisions, how we crush, timing of extraction, temperature control, duration of fermentation… the list goes on. How it is presented in the bottle or in the glass shapes how we talk about the wine; in this case, it is quite dark-fruited in terms of its flavour profile.
We also talk about structural but sweet tannins, a sweet and fleshy mid-palate. We talk about rounded, encapsulating oak influence, saturation length, full and bold in how the wine presents itself. But at the same time, every step of the way, I think we're also so focused on building a wine for longevity and ageability.
Over time, I think that we've become a lot savvier and a lot more knowledgeable in how to create wines that are a little bit polished and glossier on release. They're a little bit softer in terms of their tannin profile, but we never want to do that at the expense of ageability and longevity. It would have been very easy to say, let's stop making wines for the long term and make wines that look glossy and appealing and bright for the consumer.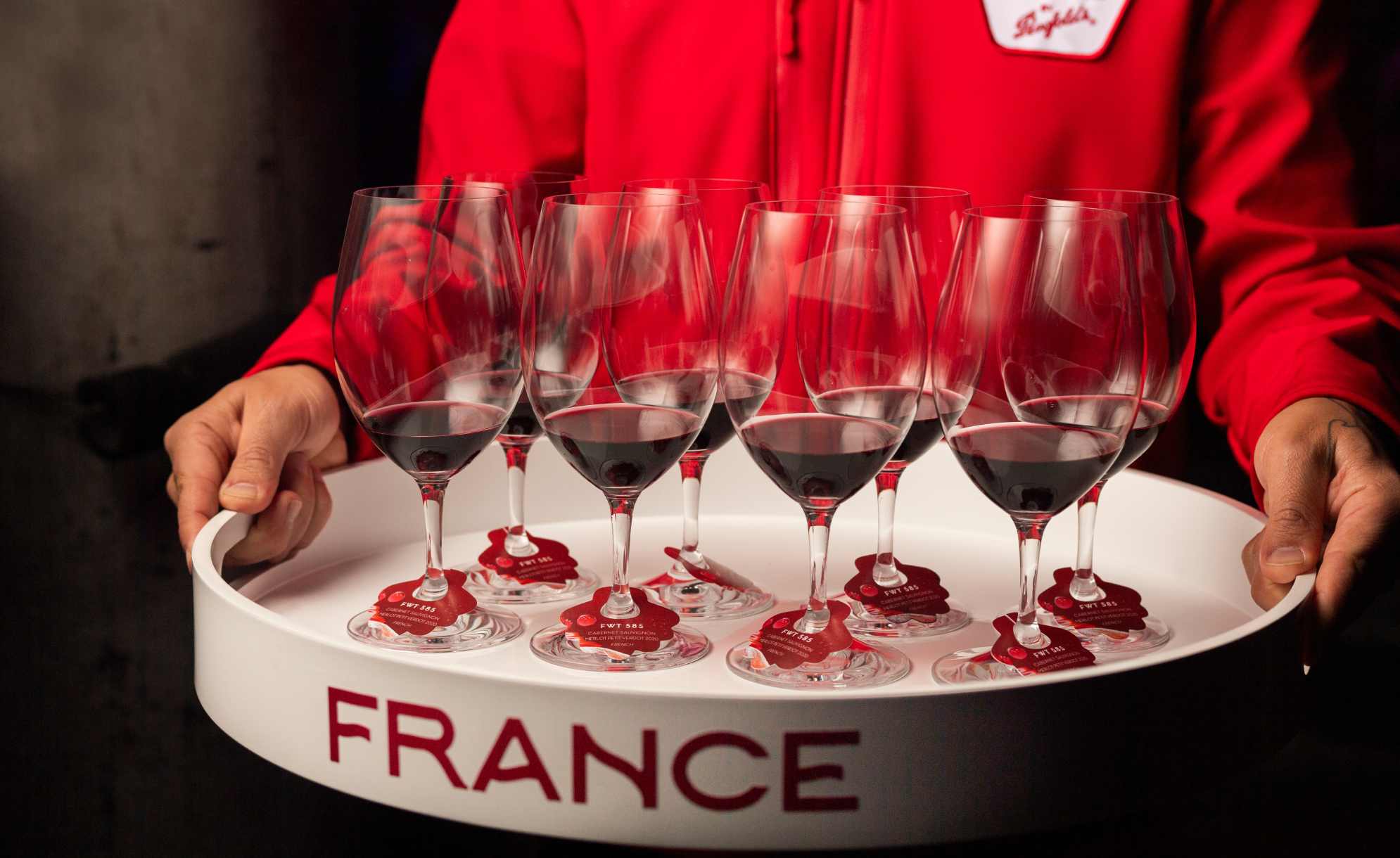 But the part of our DNA that is non-negotiable for us is collectibility, ageability, and having a generational heirloom that could be passed down from one generation to the next. We have worked so hard on trying to do that, but we also realise many people don't have correct cellaring conditions either. So we want the option for people to jump in and have these wines in their youth as well. That would be the biggest shift that I have seen in my time at Penfolds.
Culture also influences our house style. The culture of innovation, experimentation, and wanting to tweak our wines one per cent every single year in the name of excellence is something that has always been alive and well in our winemaking team. And long apprenticeships; spending time with people and your predecessors so that the information can be transferred in a sustainable, effective way.
How has wine collecting evolved? Have you seen any notable changes in the demographics of this new generation of consumers and collectors?
I have loved seeing the Penfolds consumer and the fine wine industry consumer shift a little bit over time. I think the attitudes of late have been more around 'buy less but buy better'. People want permission to indulge but not feel extravagant at the same time. And I think that wine has this lovely ability to be thought-provoking, provide knowledge, provide information, but still has this beautiful, indulgent escapism attached to it as well, which I think collectors are really leaning into.
Down at Magill Estate, I saw this young couple walk into the Cellar Door, purchase a single bottle of Grange, and walk out. I was compelled to ask our staff what the story was behind that bottle, and they said to me that this young couple were given a bottle of Grange as a wedding present, and they wanted to add it to their collection and then get to a stage where they're opening up a bottle every year on their anniversary.
This is the next generation of wine collectors. You have to start somewhere, but they've gone straight to the top. I loved that the couple already had a plan for opening up their bottles and consuming their collection, too. Because while these bottles can be very precious, there is no bottle that's too precious to open. That's what it's made for.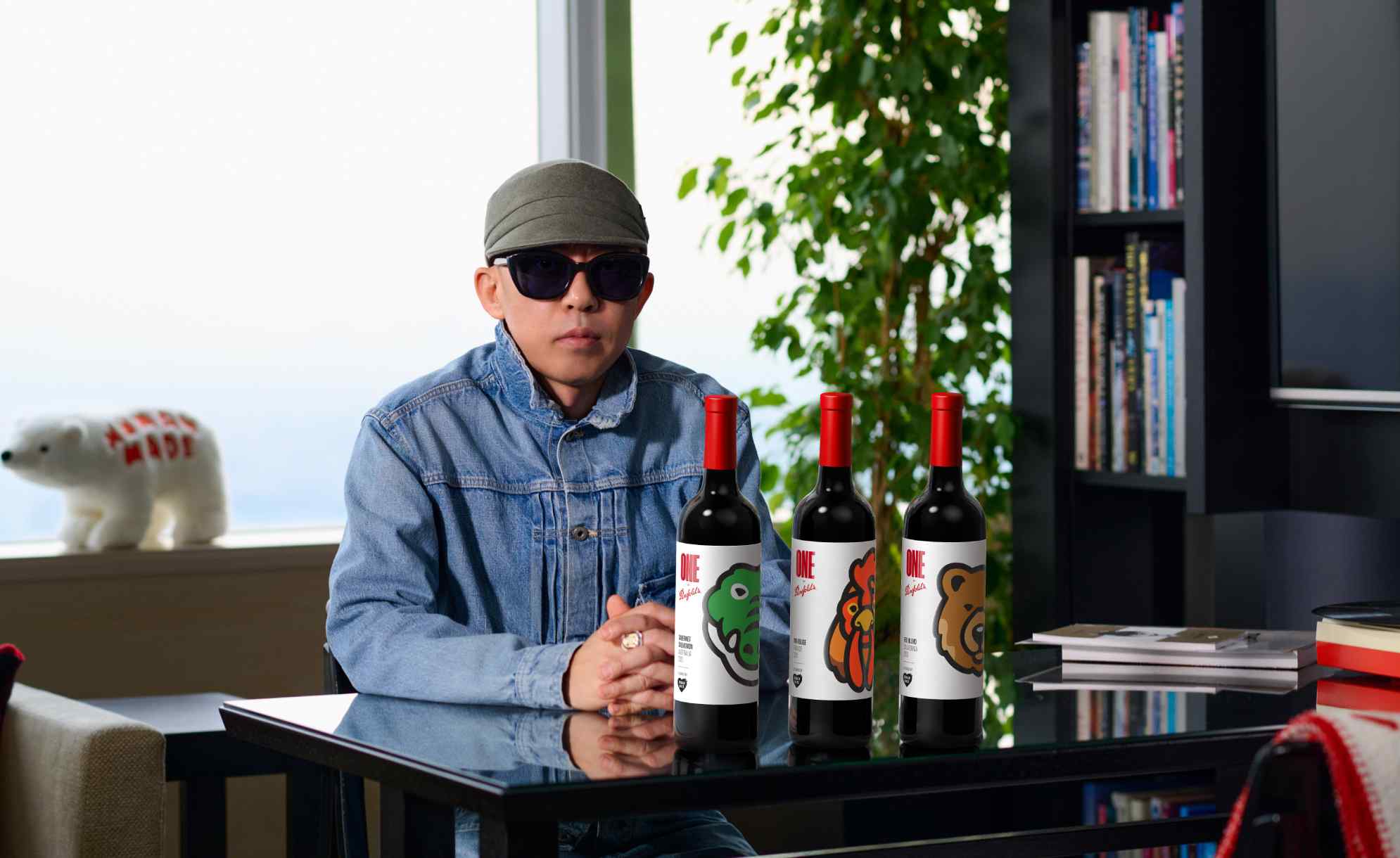 What is Penfolds' approach when it comes to attracting a new generation of fine wine connoisseurs?
I've seen a couple of shifts from a marketing point of view and how we turn up in the market, which is designed to attract a new wine consumer. Just this year, as an example, we appointed our first creative partner in 180 years—and that was creative director for Kenzo, Nigo. He was someone who loved Penfolds, loved wine, and, more importantly, loved fine wine. It seemed like a really lovely fit.
Nigo's appeal and his global reach have the ability to bring Penfolds into contact with consumers who may not have otherwise been in our orbit or on our radar. It's about turning up in different locations, different venues and different markets.
But at the same time, you never want to disenchant your really loyal customer base. You stay true to what you stand for. You stand true to your philosophy, and I think the reason we've lasted nearly 180 years is because we stay true to our core, but we have constantly changed and evolved along the way.
Penfolds caters to so many segments, so how do you balance your output? Bottles for drinking and bottles for collectors?
One thing that everybody always wants is quality, right? Whether you are buying a AU$20 bottle of Koonunga Hill or a AU$1,000 bottle of Grange, quality, collectibility, and ageability are non-negotiable at every single tier, every single touch point.
The very first vintage of Koonunga Hill was released in 1976. It was AU$1.99 a bottle at the time and has recently sold at auction for up to about AU$600 a bottle. So the return on investment on that particular wine has been very, very good. Bottles of Koonunga Hill from the '70s to the '90s, which you think will now be well past their peak if they have been cellared correctly, are still drinking well to this day.
So yes, there are some wines that are going to look more traditional, some wines that are going to look a little bit more fun and playful, like the One by Penfolds range. Ultimately, as a winemaker, my job is to ensure that what goes into the bottle is true to Penfolds philosophy, that it embodies house style, that it is obsessed with excellence, and that it's committed to quality.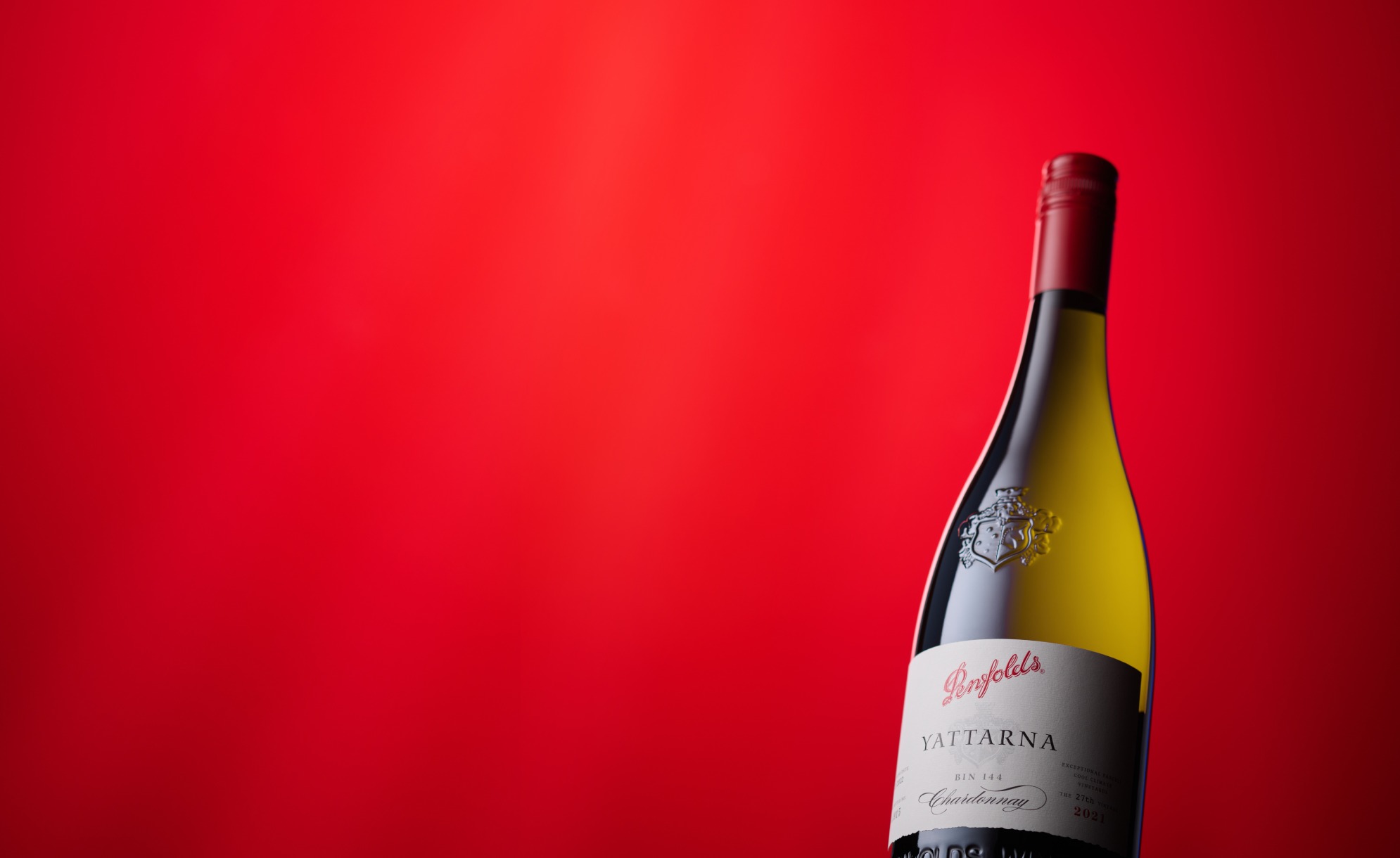 Speaking of quality, congratulations on Yattarna's stellar performance in this year's wine awards. Does the award also coincide with a changing preference in styles and profiles?
I think with Yattarna, we've seen an evolution rather than a revolution, and if you look back at the early vintages of Yattarna, they were a lot fuller, they were a lot riper, there's a lot more oak influence and probably less age; in fact, I know less ageability attached to them.
It was reflective of Australian chardonnay at the time, which was quite big and buttery and oaky. The Australian wine industry probably overcorrected for that. Things became quite lean and tight and a little bit too green and underdone. I think what we've seen with Yattarna over the past 15 years is this constant sort of five per cent update year on year where we've found real intensity with our chardonnays, but at the same time showing a lot of restraint across the palate.
And I think that the spotlight being on Yattarna at the moment and with the 100-point score is the accumulation of about 15 years of hard work that's led us here rather than one big change in a year or two that has flipped things around. But to see the spotlight being placed on our white portfolio has been fantastic.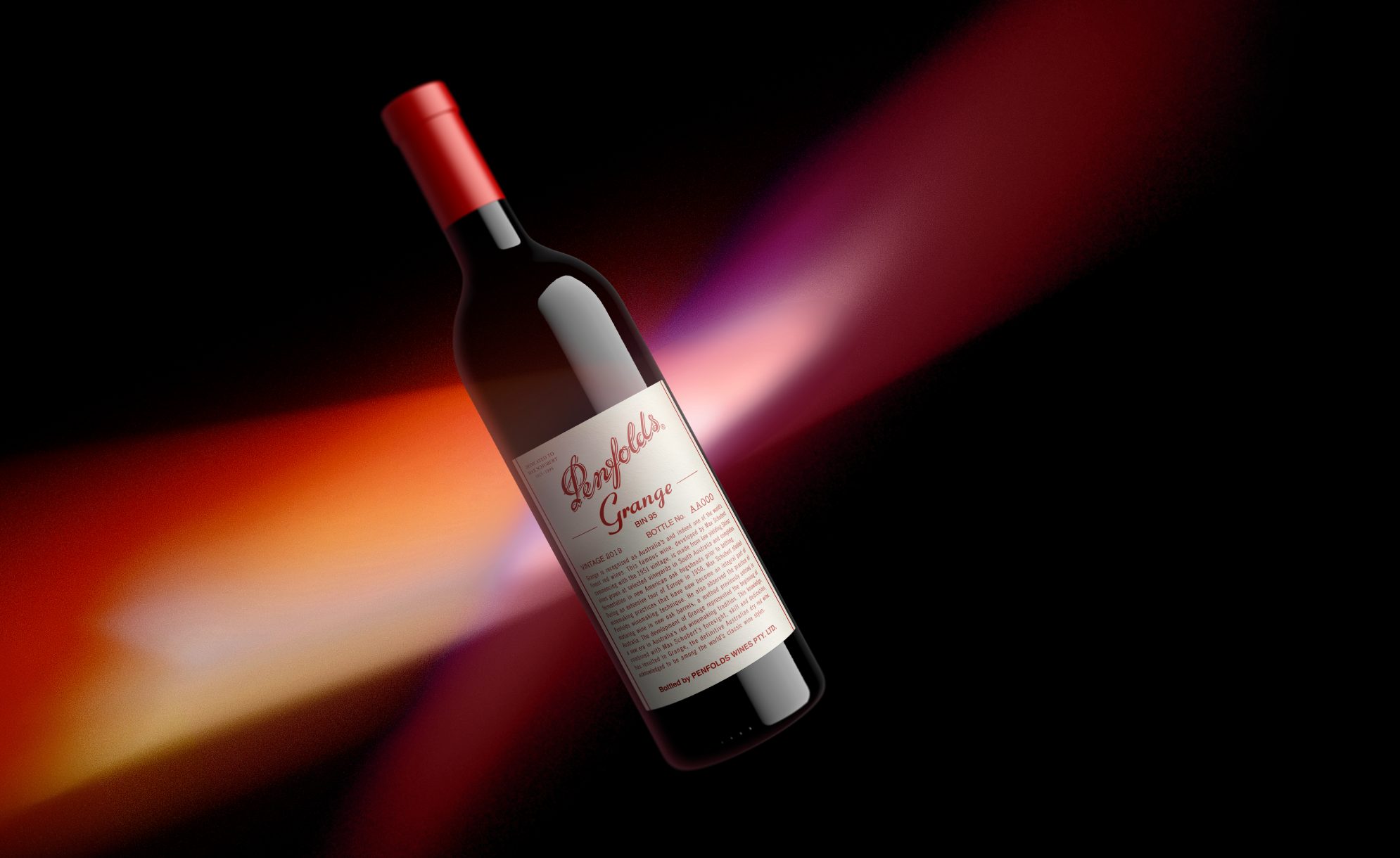 The 2019 Grange is yet another belter. What are the challenges in maintaining the integrity, quality, and consistency of Penfolds' most iconic wine?
We have been so lucky with the 2018 and the 2019 back-to-back because you are right, we've had two really joyous, strong vintages that you know were alongside each other. And I often say to people you look back in our history books, at the 1990 and the 1991.
The 1990 got all of the fame and the attention, but the 1991 is often people's favourite now. 30 years down the track, will that one day happen with the 2018 and the 2019? Quite possibly. I think the 2018 got a lot of fame and attention on release; seven 100-point scores is fairly impressive. The 2019 is incredibly 'Grangey', in how it exudes its style and how it is so true to its identity.
Will that be a favourite and eclipse the 2018 in years to come? Maybe. It boils down to what Mother Nature gives you. Sometimes, she will give you these perfect ideal conditions, and you do very little to find great quality. And sometimes Mother Nature gives you all the challenges, and you must do a lot to maintain great quality.
The main challenge is always achieving a wine that is fully intense and absolutely saturated and not simply going for 'bigger is better'. And Grange is a wine that has a very big reputation. People often assume that it's always going to be a 'big' wine in terms of structure, volume and dimensions. But sometimes what we're trying to do is create balance, not scale. The challenge is making sure that we're always chasing intensity and complexity.
Bin 707 is gaining popularity, and the 2021 edition is another fine example. Do you feel like climate change has helped in this respect? To that end, how does Penfolds mitigate environmental changes?
Penfolds have always had a philosophy of multi-regional and sometimes multi-varietal blending as well. It stems from our fortified winemaking roots, where blending is part of the craft. It's sort of spilt over into our dry table wine era, which I refer to as our modern winemaking era. So, this art of blending has been something that has literally been passed down through generations of winemakers.
We've always sourced from multiple regions as far south as Tasmania—in the example of Yattarna—and as far north as Clare Valley. With multi-regional sourcing, it's provided this insurance policy that we didn't know that we needed to have when it comes to climate change.
Multi-regional blending is definitely been a part of what allows us to operate at optimum in terms of our sourcing, quality and style. But I also think it's been important for maintaining house style as the climate has been shifting, and it's important to notice that multi-regional sourcing has benefited both style and quality. We've got to keep our eyes open for unexplored territories that are either high in altitude or further South. Tasmania seemed like nothing but a wild pipe dream 30 years ago, and now it's very much a reality.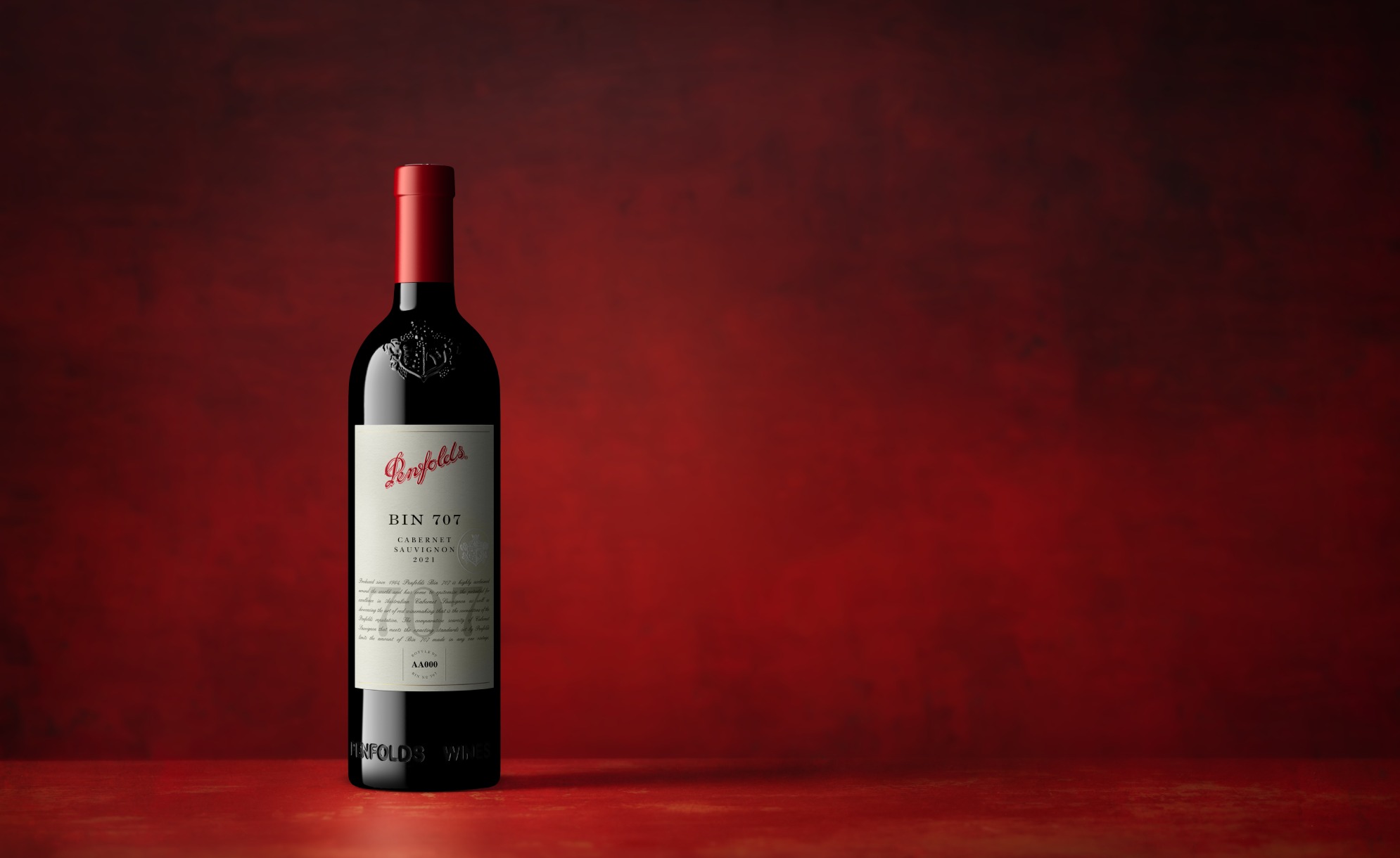 I know it's hard, but if you had to single out a favourite child in this year's collection, what would it be?
I think one of the wines I'm the proudest of in this year's collection is probably the 2021 Bin 707 cabernet sauvignon. We have always been renowned for our shiraz, which has always been the headline act. Improving the breed of our cabernets was a project that we really did embark on about 10 or 15 years ago. To see such a strong vintage come out of the gates in 2021 after not producing one in 2020 was probably the biggest relief and biggest reward at the same time.
So it turns out I can pick my favourite child because I just did. [laughs]
Technology and AI are taking over many industries. Do you see such a future in winemaking?
When it comes to AI, there will absolutely be applications within the Penfolds business, whether that is with forecasting, trending or planning. We are open-minded, and it's worth having the conversation. When it comes to winemaking, though, I look at it a little bit differently, and I'm reminded of one of the most challenging vintages in recent times—the 2020 vintage, where bushfires were a hot topic here in the industry. To work out smoke taint affecting the winemaking, we relied on a lot of analysis of compounds being tested. Being able to test for over 200 different compounds or molecules in wine still wasn't as effective as the human palate. We were getting more accurate taint results via the human palate than we were on any analytical equipment.
There's the wine industry and the fine wine industry, and the latter is a bit like fine art. Collectors and loyalists want to see the human influence in what they're purchasing. If I'm correct, the good news is I've got a job for a little bit longer. It is far more likely that AI would be adopted in the wine industry than the fine wine industry.
Not so long ago, I made what was probably my largest investment in a piece of artwork that I've ever made. I wanted something that was perfectly imperfect; so unpredictable it only could have been human-made. If that makes sense. At this stage, this is what loyalists of the fine wine industry are after. But when it comes to the cellar, for example, there are elements where AI can definitely help us to free up the people to do the craft.
Speaking of art, I believe you have spoken in previous interviews about how important it is to trust your intuition. Given your background in science and with your time working at Penfolds, how has your approach changed over the years?
As a whole, with every day that passes, I use more and more intuition. But I think when something is new and unfamiliar to me, whether it's new technology, new advancements, or whatever it might be, I want to understand the science first. There was this great quote by the oenologist that was the support to Max Schubert when he was first creating Grange. He said he wanted to take care of the science so that Max Schubert could take care of the art. And I love that quote because there are so many examples of where I realise others are taking care of the science—or I've already taken care of it—so that I can now choose to focus on the art.
With all that you learnt, what would 2023 Steph say to 2007 Steph?
Never forget that winemaking is a hobby, not just a career path. We're lucky to be in a fun, enjoyable industry that stimulates the mind. It can sometimes feel philosophical rather than scientific, and other days, the reverse. I never, ever want to get to a stage where I feel that this is just a career path and no longer a hobby. I hope it remains both. I enjoy what I do, and the day that it stops being a hobby will be the day that I no longer want to come to work.