Having set the bar for high-octane celebrity glitz with her jewellery and watch creations, Caroline Scheufele completes the fashion loop with her debut couture collection
Editor's note: Click here for more Mind Your Business interviews.
Bounding to the stage to the strains of Sweet Caroline, Caroline Scheufele, the effervescent co-president and artistic director of Chopard, cut a figure of fun, effortless glamour. Behind her, a wall of statuesque models, draped in gorgeous earrings, bracelets, sautoirs from Chopard's art-themed high jewellery collection. Scheufele took in the view and her pride was plain to see.
At jewellery gala showcases such as this, the models' outfits typically serve as backdrops to the dazzling baubles. That night, however, jewellery and clothes shared the spotlight. Accompanying the jewellery were a varied and style-shifting selection of dresses and gowns. Spanning a classy silk column evening gown to a vivacious corset-style mini-dress decorated with billowy feathers, the spectacular outfits complemented the jewellery and vice-versa. It was a considered approach that Scheufele had taken pains to express with her debut couture collection, Caroline's Couture.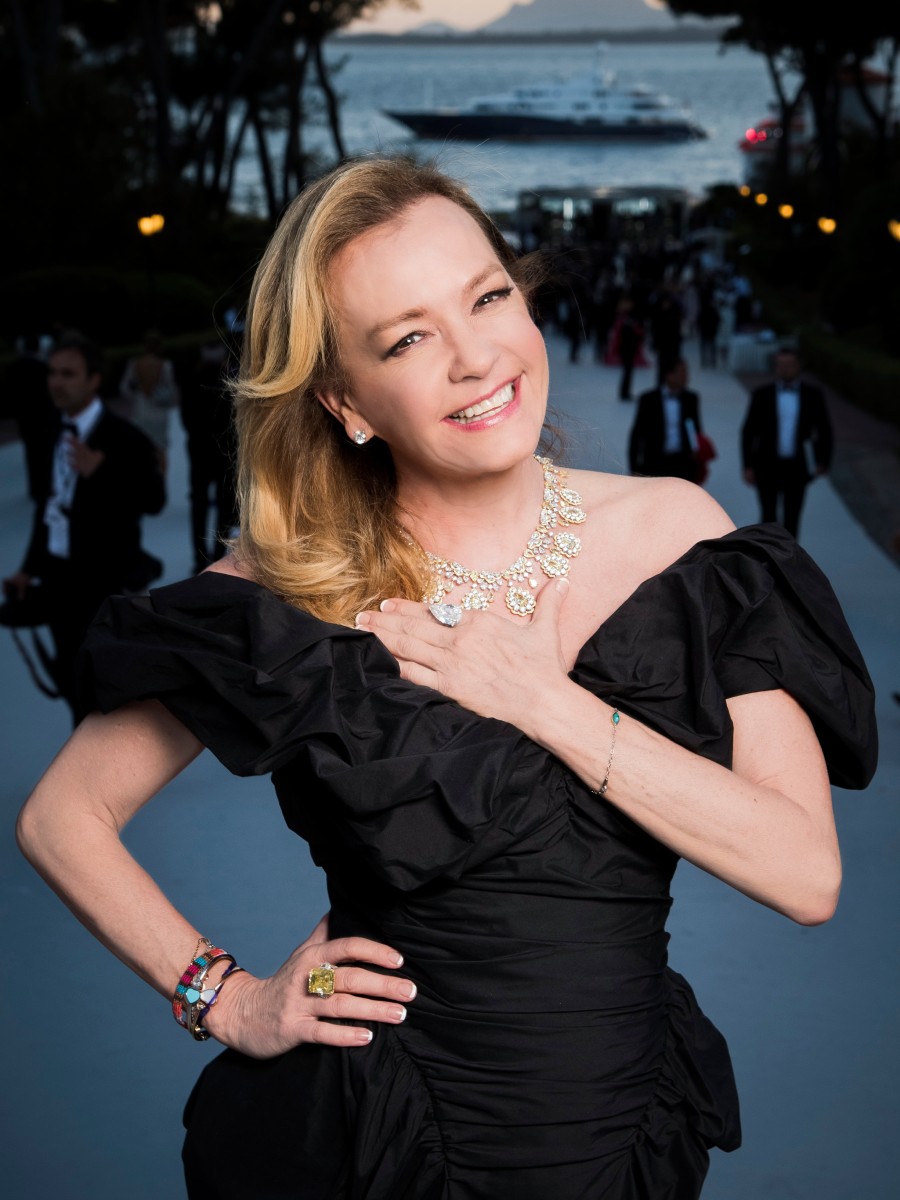 "I hope you like them," Scheufele half-teased from the stage. The party of socalities who turned out in force at the Singapore gala was in agreement. That evening, enquiries were swiftly made about the logistics of having their measurements taken and sent to the Chopard headquarters.
A prolific designer, Scheufele's creations are now an indelible part of Chopard's canon. From the Happy Clown pendant with articulated parts and mobile diamonds that she designed when she was just 24 (and quickly put into production by her father), to the iconic Happy Diamonds and Happy Sport watch and jewellery collections, and catalogue of high jewellery pieces that seem to get more spectacular and exuberant each year, the 63-year-old's creative well runs deep.
Your travels are known to inspire your jewellery collections. What inspired your debut couture collection?
I would say women—just ourselves. And also, my jewellery background. Some of the clothes' material and construction were inspired by my jewellery collections. (At the Singapore dinner), we only showed 20 dresses, but there are 50 in total.
With jewellery and fashion, one tends to overwhelm the other. How do you strike a balance?
Well, if you have a strong-looking necklace, the dress should serve to enhance the jewellery and the person who is wearing it. I try to avoid working with too much glitter on the clothes as that tends to disrupt the look.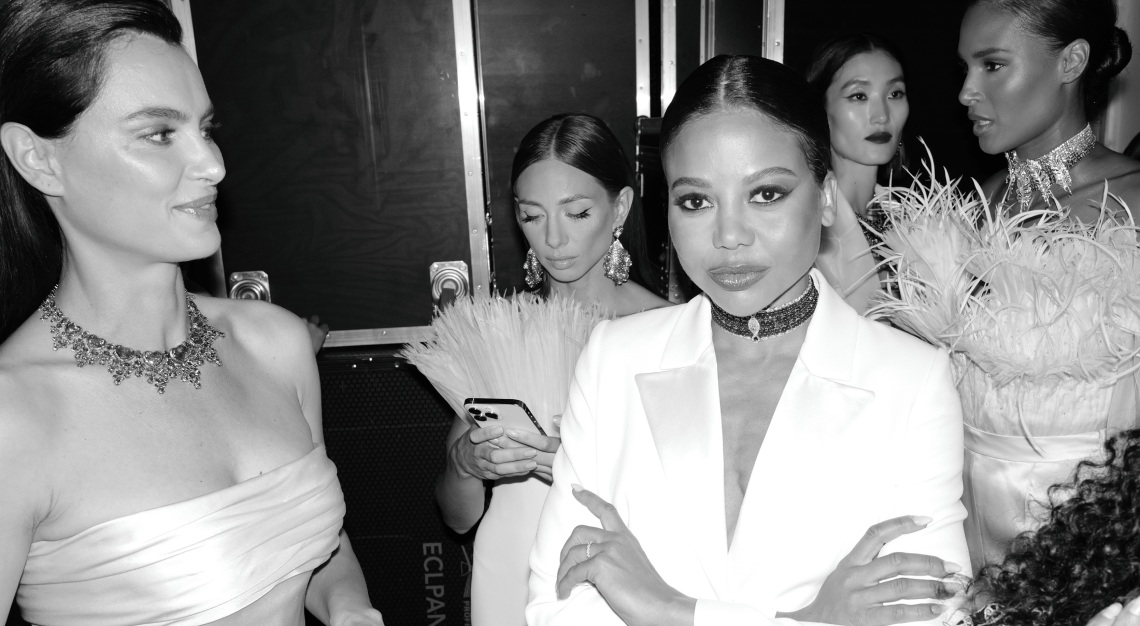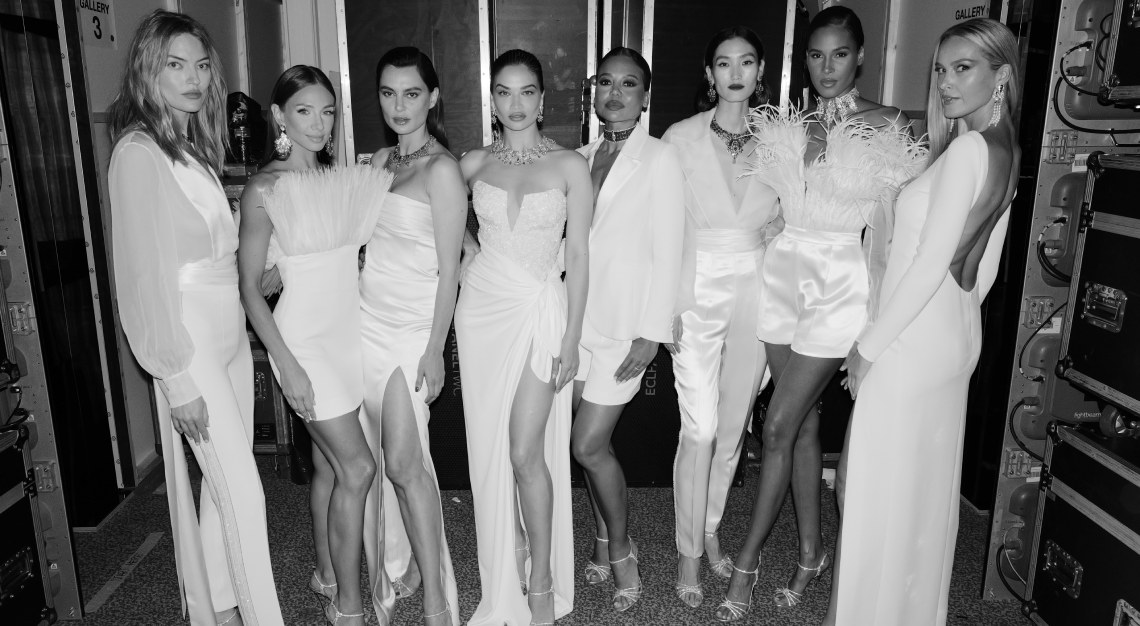 One of the key qualities you wanted to express in the couture collection was a sense of timelessness. Was trying to design 50 timeless couture pieces a challenge for your debut?
It was. Obviously, working with other professionals helped. In the end, some of the most important things I focused on was versatility. You saw a lot of black pieces that you can dress up or down with accessories, and tops that you can pair with other outfits. I am also very particular about finishing. That probably came from my background designing watches and jewellery where we are precise to the millimetre.
Is Caroline's Couture going to be a seasonal affair?
I'm not going to follow the crazy fashion seasons—I don't know how to do it. That kind of goes against the idea of timelessness that I am trying to express. I understand why fashion houses do it, but I am going to stick to my own calendar. I want to create without pressure and properly represent the second collection.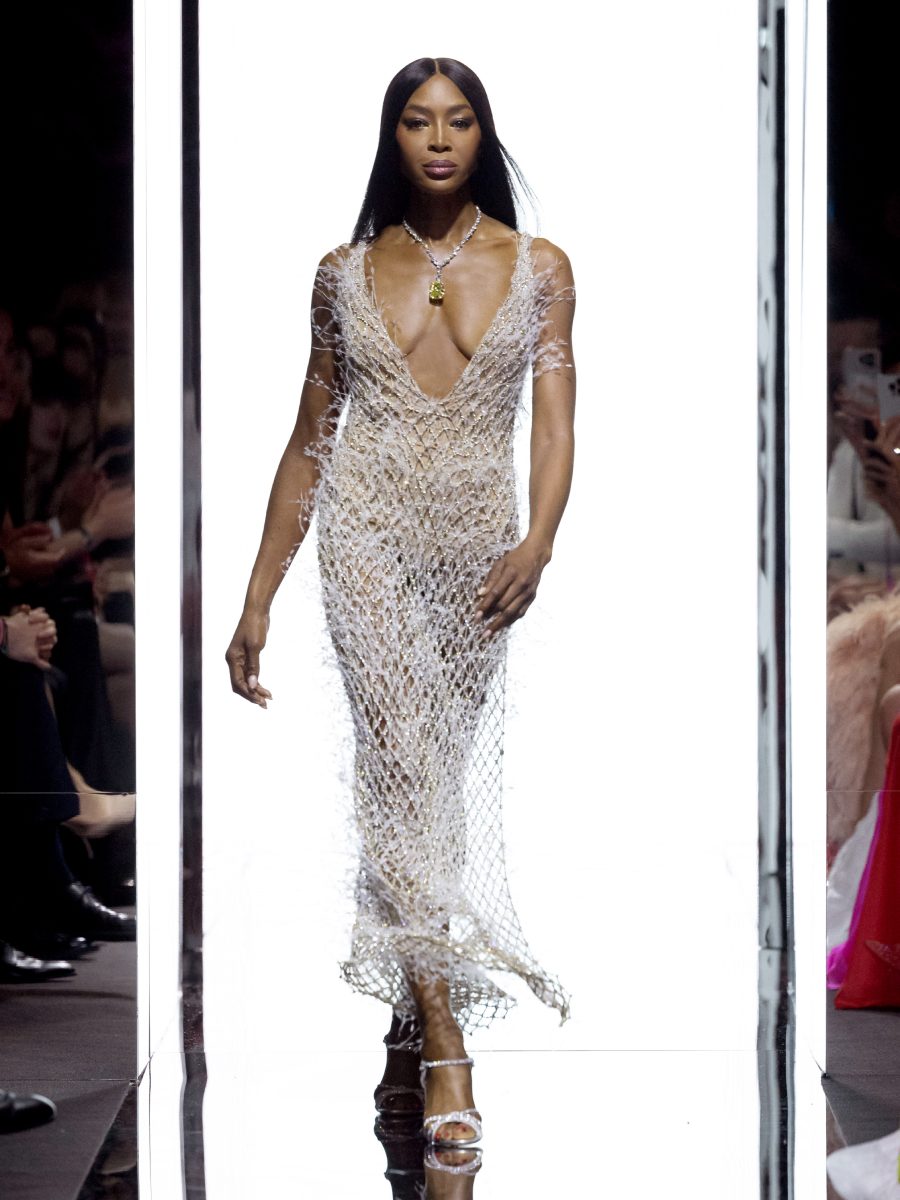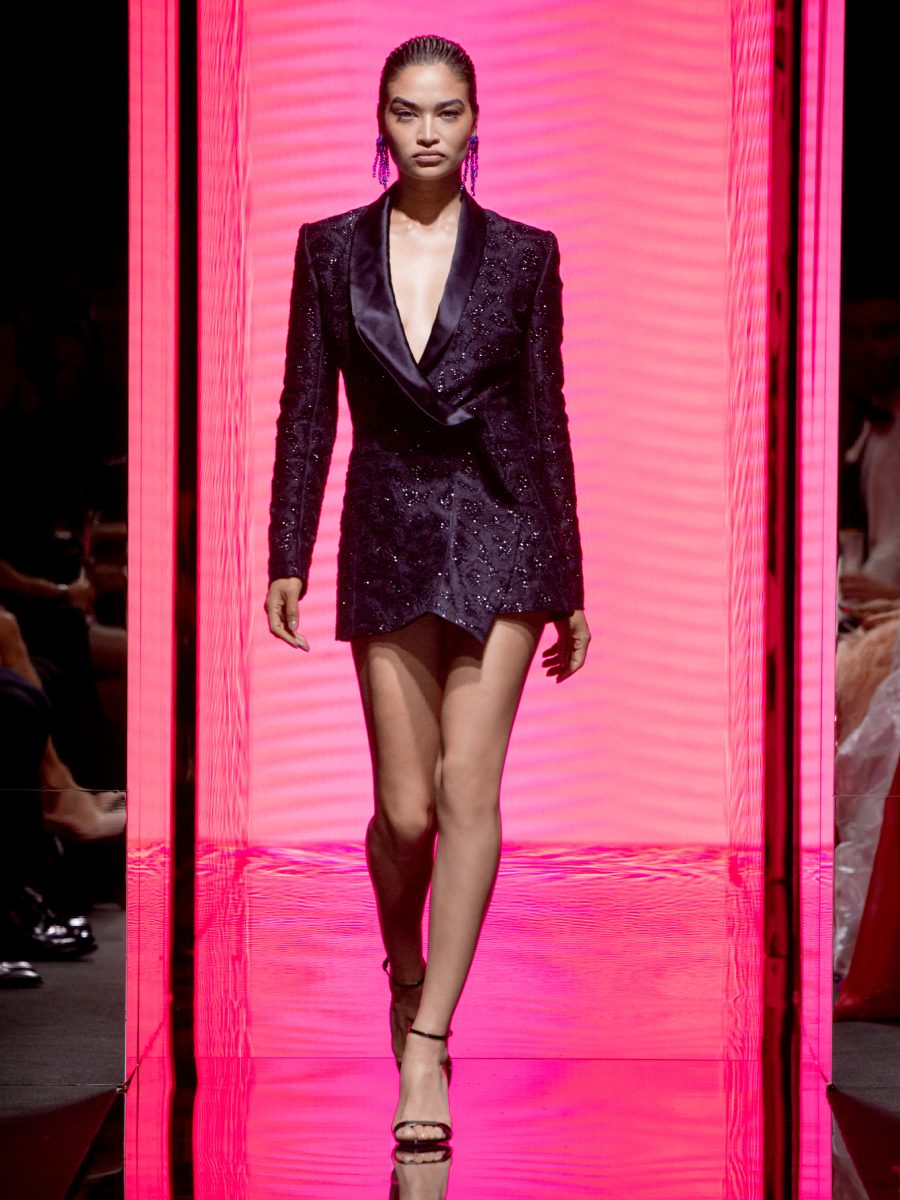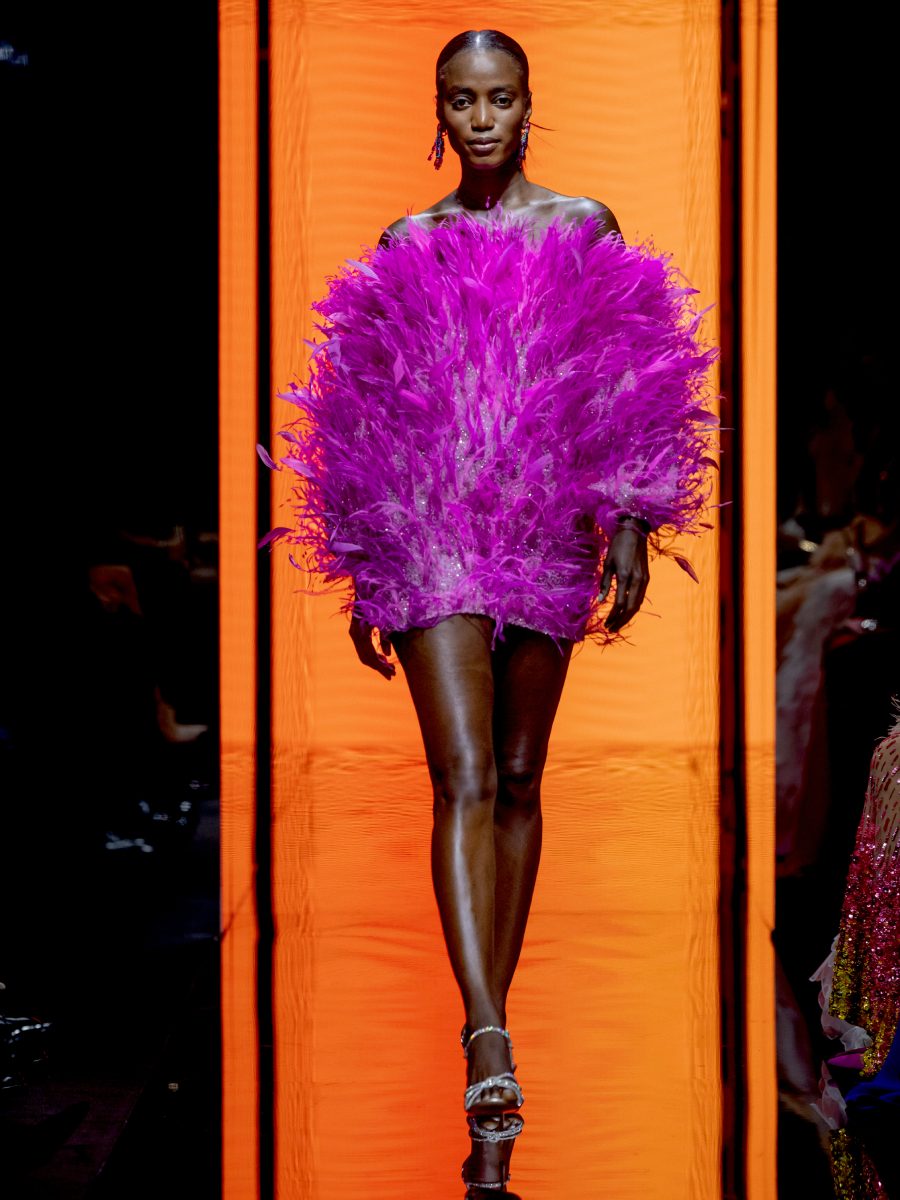 Sustainability has always been close to your heart. On Caroline's Couture, you worked with women from Kalhath Institute in North India for the embroidery work. How did that come about?
One of my collaborators on this project, who also works with major fashion houses, knows India very well. In fact, he set up this company about six years ago, producing embroidery for other companies. He brought someone over from France to teach the craft and techniques to women from the area, and it just grew from there. Now there are about 600 women working in that company.
The drive to continue with this call for sustainability, where it might not be common or profitable, must be a challenge?
Rome wasn't built in a day. This project is not finished, for sure. There are still a lot of things to look into, especially in the area of coloured gemstones. But we take it step by step and we want to do as much as possible. I think I think the younger generation is also more sensitive to this issue. Personally, while I have the pleasure of creating beautiful things around being exceptional stones, now I can also sleep a little bit better doing it.