"There is little I want to change," Lim Koon Park humbly professes. "My personal philosophy is that the workings of the world are in constant balance, for all its positives and negatives."
He says that, but Lim has undoubtedly been an agent of change for Singapore's cityscape over the past 22 years. The architect and founder of Park + Associates is behind such acclaimed projects as 1919: The Black & White Residences, Hwa Chong International School and even Universal Studios' Puss in Boots ride. His work has gained recognition worldwide, winning his studio a slew of awards including four wins at the Best of Year Awards by Interior Design Magazine and more recently, in the inaugural Architizer A+Firm Awards. The win he says he takes the most pride in, however, is the President's Design Award, which the firm took home in 2015.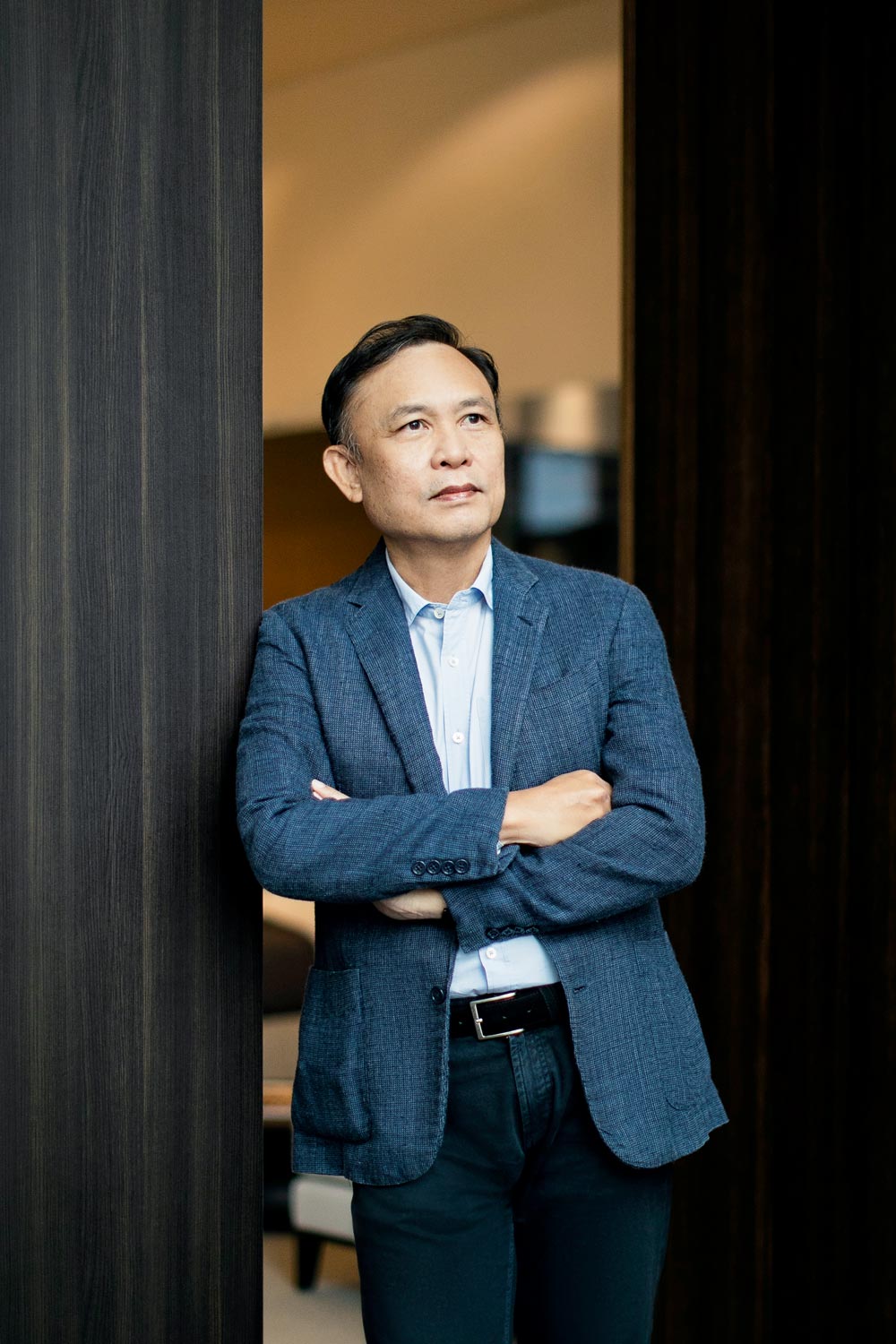 Lim's design philosophy is rooted in respect for the building's use, environment and history, combined with a good dose of modern sensibilities. The Park + Associates office, itself a winner of multiple design awards, is testament to this. Located in the old library hall of what was once Nan Chiau High School, it features a grand barrel-vaulted ceiling and full-length louvre windows that let in plenty of natural light. These windows are from the original building and have been left untouched – scratches and all.
He may not have set out to change the world, but now that he has, in his own way, contributed to Singapore's urban development, Lim is all about making sure that the impact he has made is a positive one. "Knowing that what I do makes a lasting impact on the environment is what drives me," he says. "And I would like to leave a legacy of important architectural works that following generations can proudly relate to."