Tierra Viva in Spain will feature 53 villas inspired by the marque's iconic sports cars
Lamborghini is branching out into the branded residence space yet again. But this time it's in Europe, not the UAE.   
The Italian automaker recently announced a new partnership with luxury real estate company Dar Global to launch Tierra Viva in Spain's Costa del Sol. The exclusive complex in Benahavis will feature 53 standalone villas, all positioned at different heights along the area's mountainous hills with panoramic views of the Mediterranean Sea.  
"This is a strategic collaboration driven by shared values of excellence, quality, and innovation," says Stephan Winkelmann, chairman and CEO of Lamborghini, in a press statement. "Dar Global's experience in creating luxury properties in combination with Lamborghini's design philosophy has led to this stunning achievement."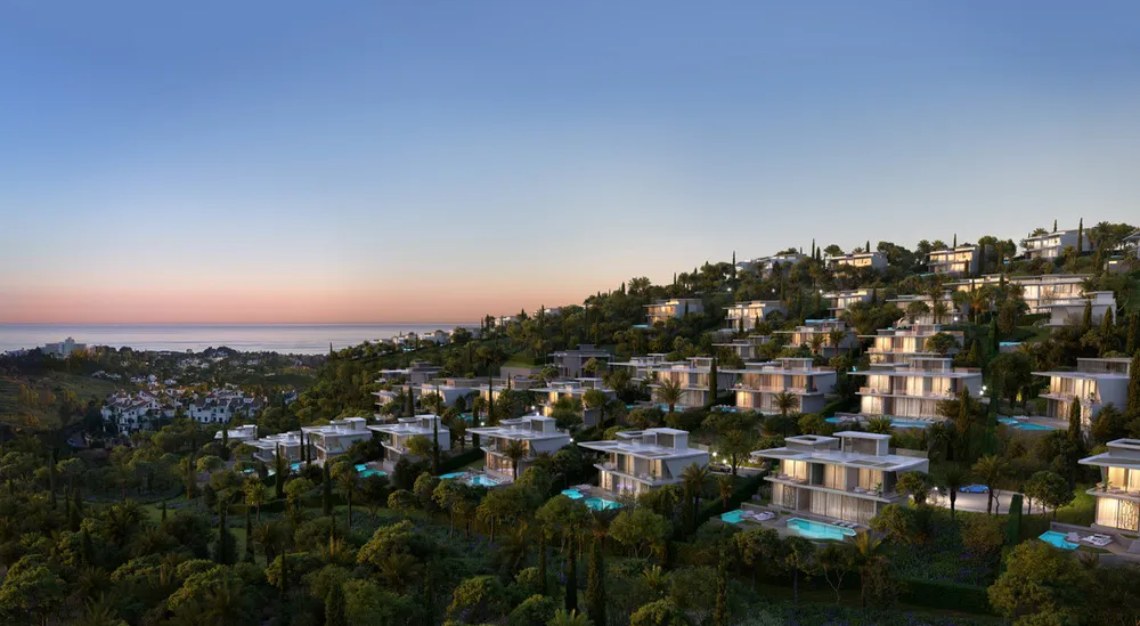 The marque will be spearheading the design, which is said to be inspired by its iconic sports cars. Think tons of glossy marble flooring, fine leather detailing, and loads of glass throughout. The super-swanky development will offer three different villa categories. The smallest will be Esmeralda, a four-bedroom residence. Then there's the five-bedroom Zafiro and six-bedroom Diamanta. No matter which of the lavish homes you choose, each will be equipped with a sparkling swimming pool, multiple terraces, and lush gardens. Currently, there's no timeline for completion.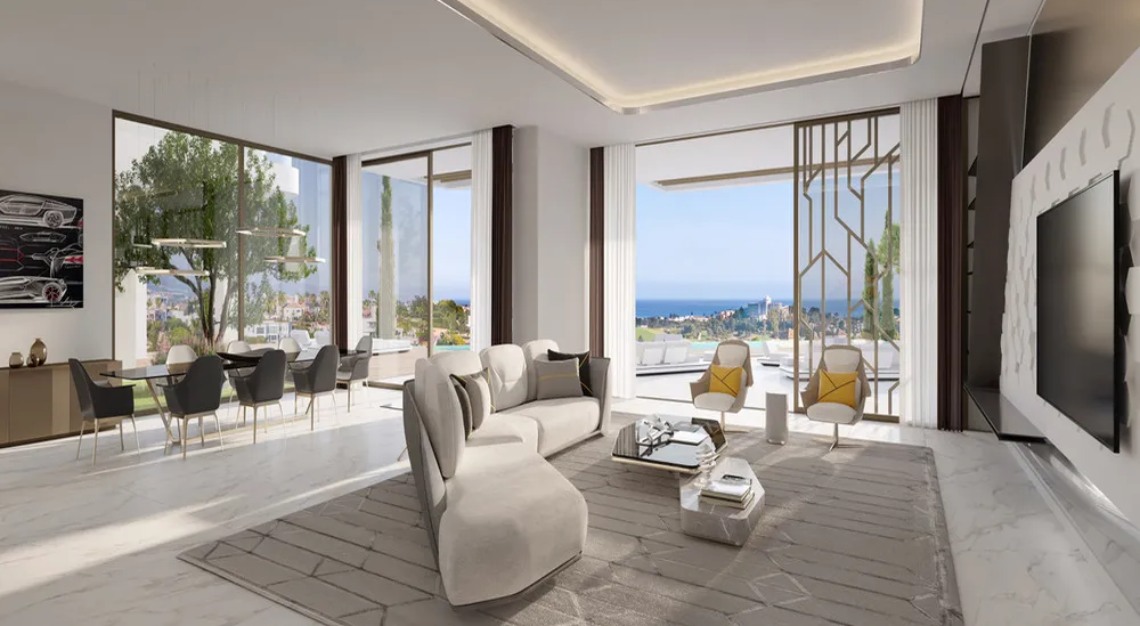 "Our partnership with Lamborghini is based on a shared vision of high-quality projects combined with attention to detail," adds Ziad El Chaar, CEO of Dar Global. "Together we have created spaces that embody a lifestyle that is sophisticated and rich in experiences."  
Lamborghini is stepping into new territory with its first European project; however, the company has had great success so far with its Dubai residences. A 40-unit development in Emaar Dubai Hills sold out shortly after it was unveiled in 2021. The gated community will also offer individual, multi-tiered villas and is expected to be finished in 2026.