These captivating stones are snapped up swiftly by discerning collectors the moment they appear on the market, says fourth-generation private jeweller Vihari Sheth-Poddar
Spring of 2022 is shaping up to be a big season for blue diamonds as diamond giant De Beers recently unveiled its latest star, the 15.10-carat De Beers Cullinan Blue, which will be headlining a single lot auction by Sotheby's Hong Kong come April. Buyers are surely going to bid fiercely for this magnificent stone currently estimated in excess of US$48 million and that comes as no surprise to savvy jewellery collectors who know exactly how valuable – and rare – blue diamonds are.
According to Sotheby's, there is only one coloured diamond for every 10,000 gem-quality diamonds found. Indeed, only 18 per cent of all unearthed diamonds are considered gem quality. Of the various hues a stone could possibly come in, blue is known to be both the rarest and the most desirable, given the sheer popularity of this colour described by the poet Goethe as having " a peculiar and almost indescribable effect on the eye."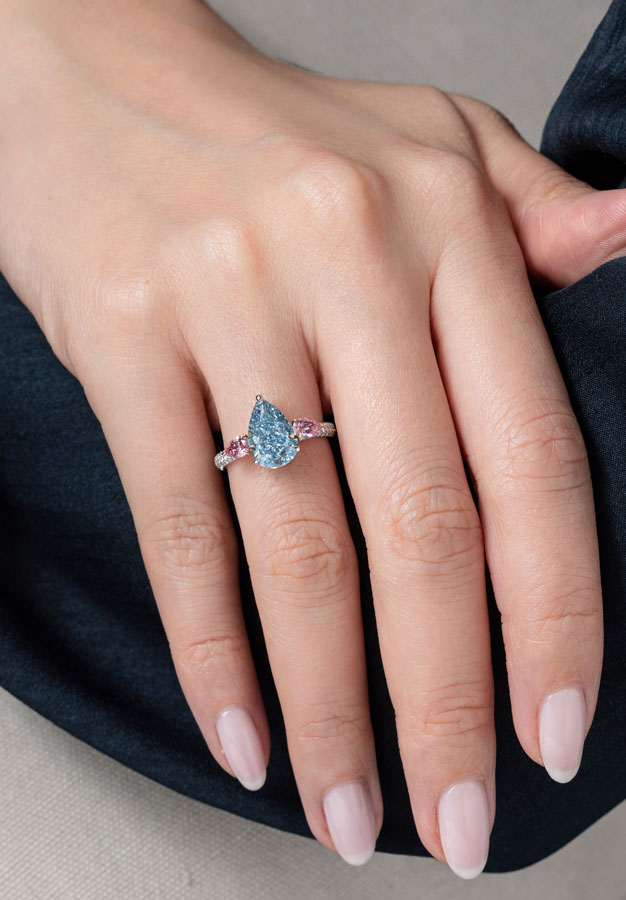 Moreover, natural blue diamonds have only been found in three places in the world: the Golconda Mine in India where the famous Hope Diamond was unearthed, Australia's Argyle Mine which is now officially closed, and finally, the Cullinan Mine in South Africa which produces most of the world's blue diamonds.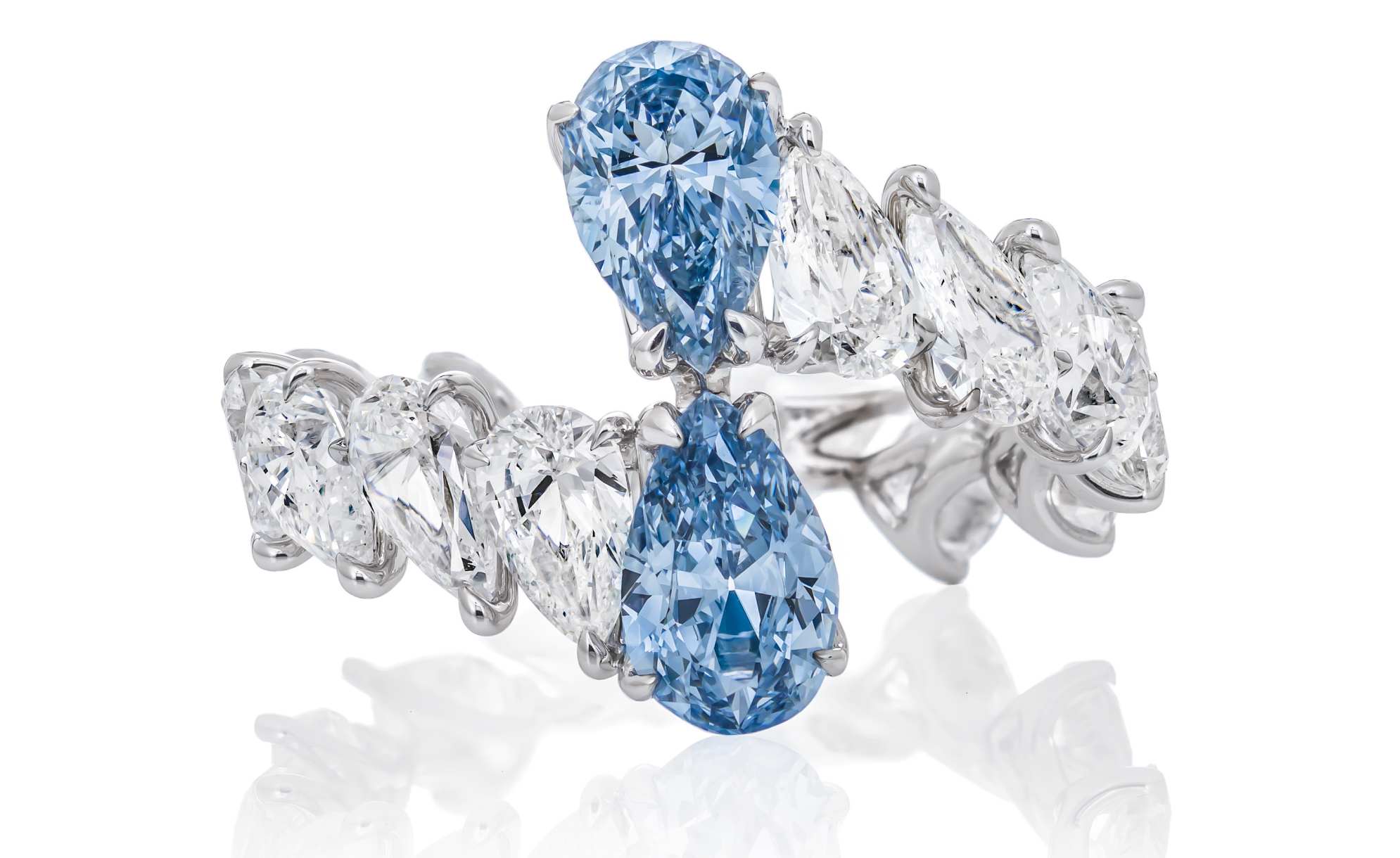 This overlap between rarity and desirability makes blue diamonds especially appealing to buyers of investment grade stones. For starters, the risks involved are far lower compared to the now trending but ultimately more volatile cryptocurrency and NFTs. Blue diamonds also offer greater value retention, with year-on-year increases of at least 10 per cent depending on the quality of the stone.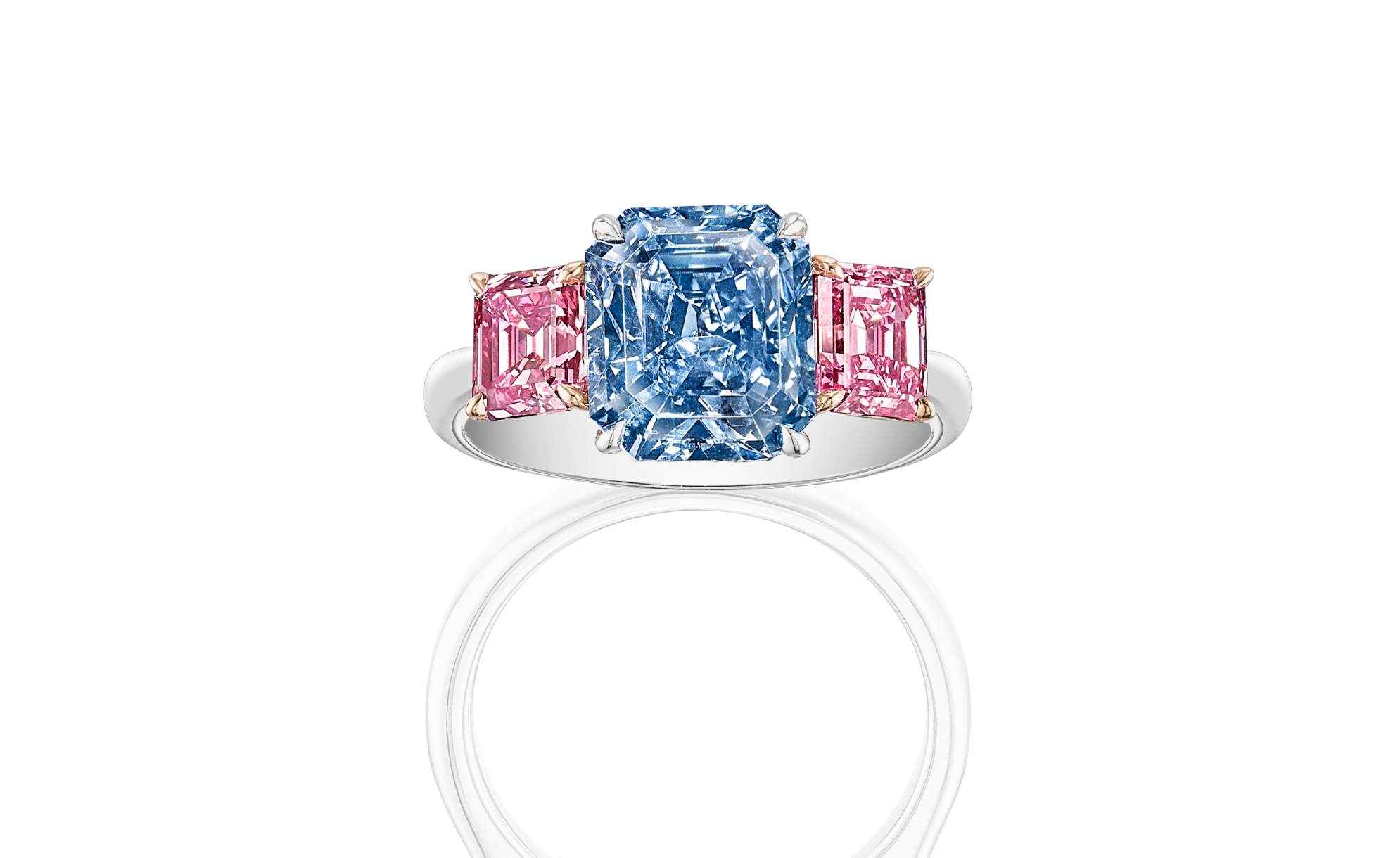 Most importantly, unlike NFTs which can be minted, blue diamonds are so few and far between that there is never a shortage of eager buyers.
Says fourth-generation private jeweller, Vihari Sheth-Poddar, "Investment grade blue diamonds are the ones that weigh over three carats and have an intense to vivid colour saturation. Such stones only enter the market once every eight to 12 years."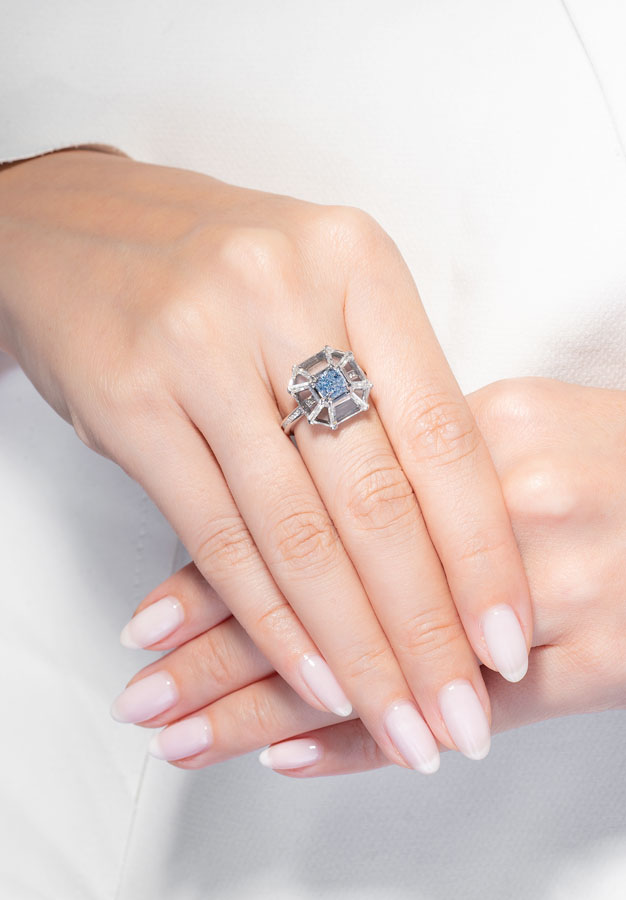 With an average price per carat of US$3 million, blue diamonds continue to lead auction sales worldwide and are always the highlight piece of any high jewellery collection.
Sheth-Poddar, a GIA-certified gemmologist who founded her own high jewellery label Vihari Jewels in 2006, also notes that the value of vivid blue diamonds of all sizes and shapes have increased by 271 per cent since 2005.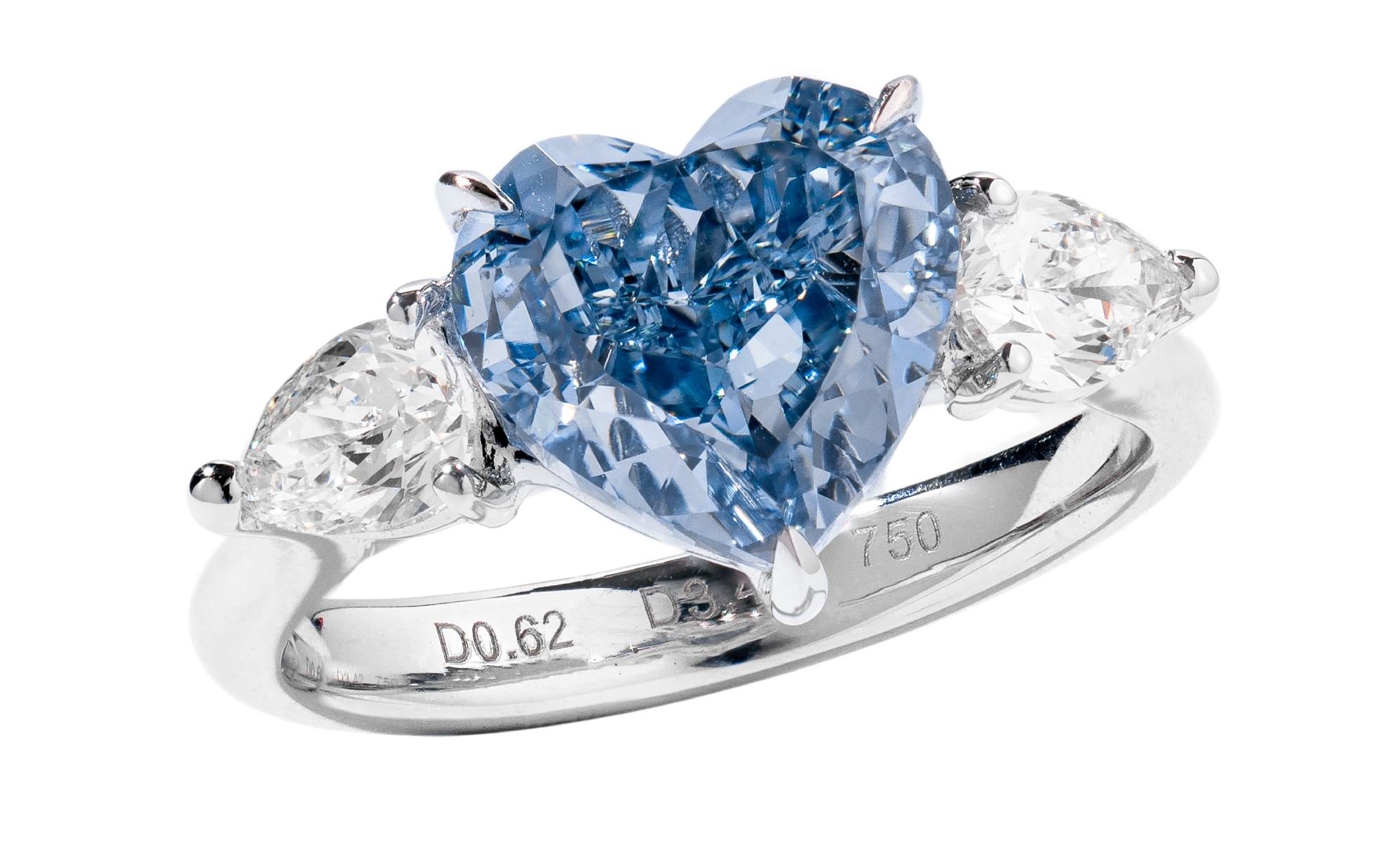 Some of her latest creations that feature blue diamonds include an Art Deco ring with a cushion-cut fancy blue diamond surrounded by portrait-cut diamonds, and a romantic white gold ring with a heart shape fancy vivid blue diamond centre stone.
Heirloom pieces like these and more featuring rare, one-of-a-kind investment grade gemstones are now on display at Vihari Jewels' new flagship store.
Vihari Jewels
290 Orchard Road
Paragon Shopping Centre 01-21
Singapore 238859
Tel: +65 9003 0355
Instagram: @viharijewels