The plethora of luxury experiences that the Maldives has to offer are one of the many reasons why it is the ultimate vacation destination
Since the island country opened its doors to tourists in 1972, the Maldives has become the pinnacle of luxury destinations. Travellers often fall in love immediately with its crystalline turquoise waters, pristine white sand beaches, and dazzling views of the constellations, all accompanied by the unyielding hospitality inherent in Maldivian culture. With a collection of more than a thousand islands in the Indian Ocean, it has also become a celebrity hideout for icons such as Sir Paul McCartney and Cristiano Ronaldo.
The Maldives has also successfully secured the title of the World's Leading Destination for the third year in a row at the World Travel Awards 2022—an admirable feat considering the challenges faced by the hospitality industry worldwide since the onset of the pandemic. The best part is the Male Velana International Airport is less than five hours of flight time away from Singapore.
Whether you plan to lounge by the hypnotic azure waters all day or dive off the deck of an overwater bungalow, the plethora of luxury experiences that this tropical paradise has to offer are one of the many reasons why it has cemented its status as the ultimate vacation destination.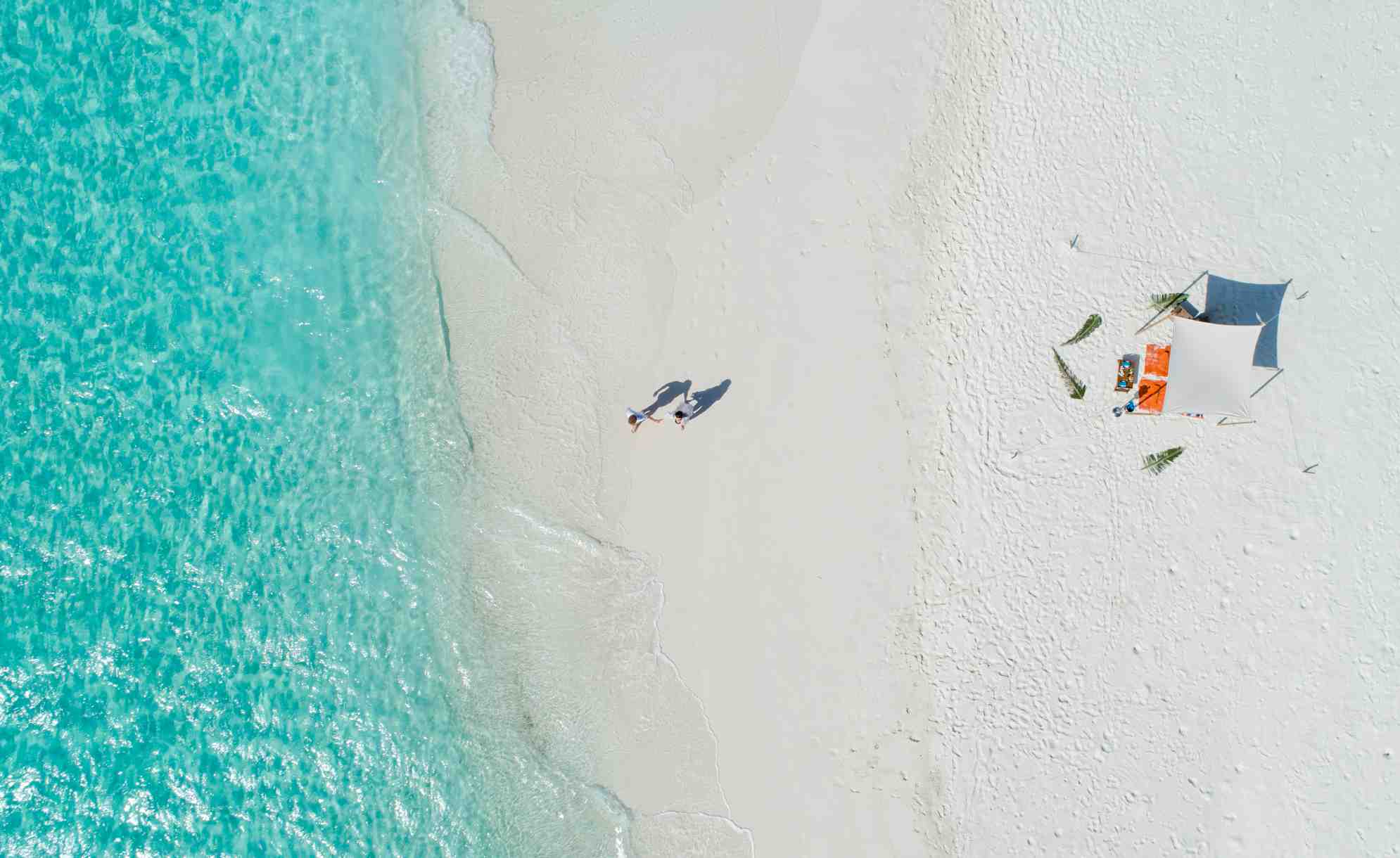 Live in a bubble
The charms of the Maldives are extended to outer space, thanks to its minimal light pollution, which makes it a prime location for stargazing. If you want to stare up at the vast canopy of luminous white stars with panoramic views but are partial to the comforts of your high-thread count bedding and climate controlled systems, consider booking a Beach Bubble room at the Seaside Finolhu hotel. These transparent spheres, each located in a restricted small compound, offer total seclusion and unobstructed views of nature. Bespoke experiences such as an aromatic couples massage and gourmet haute cuisine paired with the finest wines will complete your lavish and romantic stay.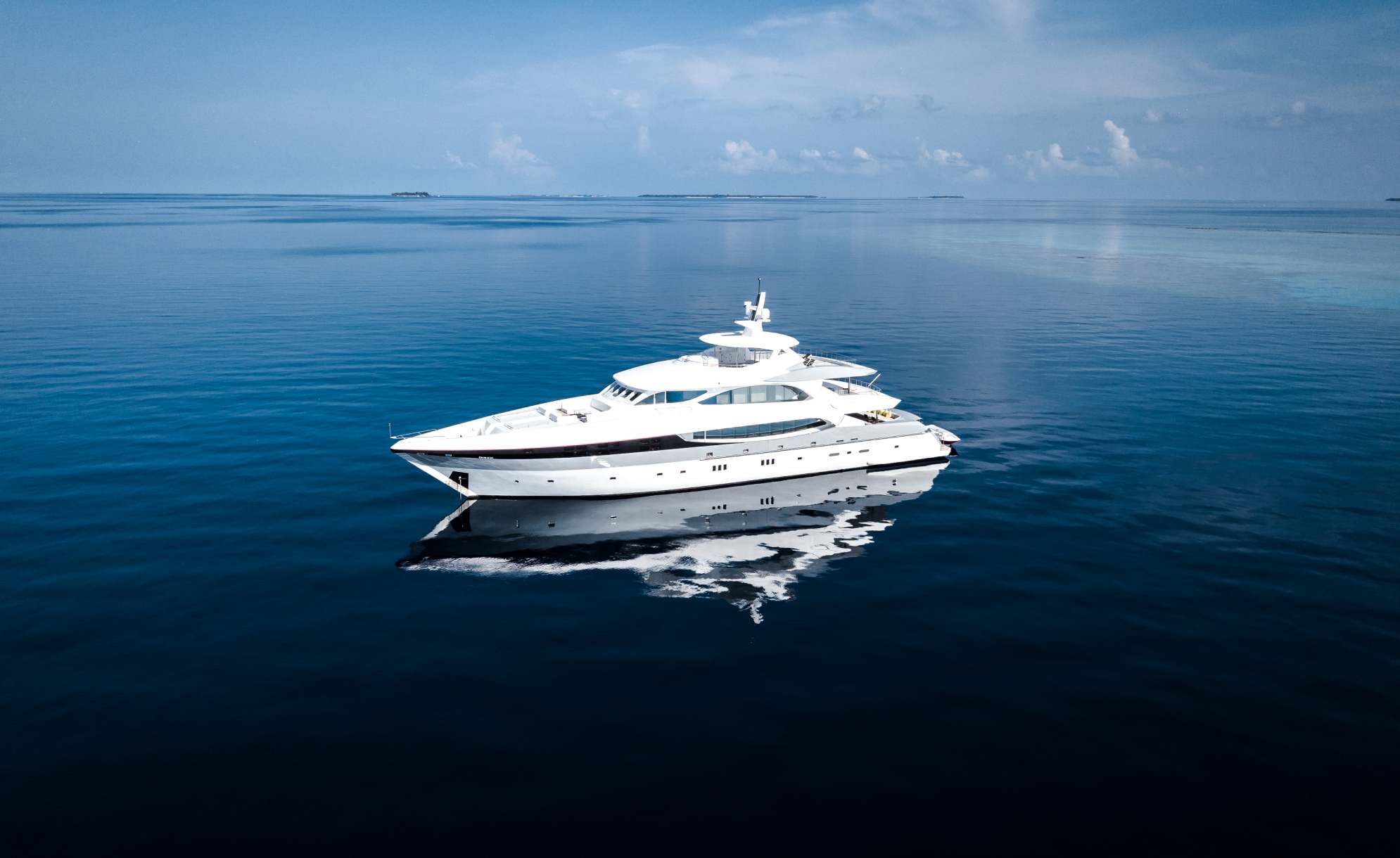 Explore an underwater paradise with a liveaboard stay
Whether you want to host the ultimate private party or impress business partners, a stay onboard a liveaboard will offer you utmost privacy. These floating sanctuaries on the sea boast an elevated nautical feel and come equipped with a wide range of accommodations and facilities, as well as personal chefs, diving instructors and other staff to cater to your every need, based on the vessel that you book. A stay on top of a liveaboard opens up the possibilities for your vacation; highlights include experiencing the magic of mid-ocean encounters with marine life while diving at Maaya Thila, catching the perfect wave while surfing at the North Malé atoll, or swimming alongside manta rays in Hanifaru Bay.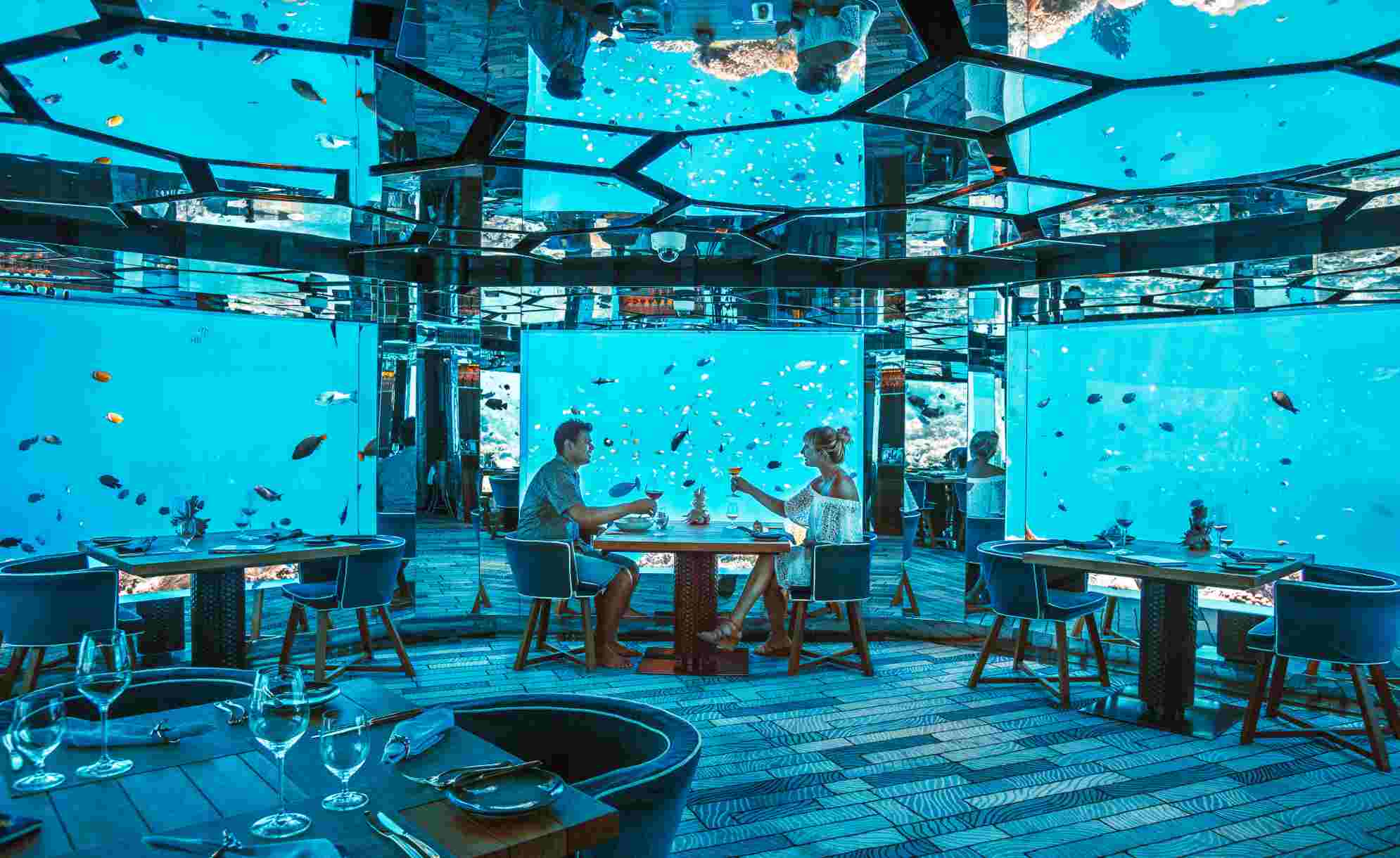 Unforgettable underwater experiences
Although swimming in the glittering Maldivian waters seems paradisiacal on its own, the hidden beauty of the nation actually lies underwater where it is home to five per cent of the planet's reefs. If you don't fancy getting your feet wet, there are numerous other underwater experiences to indulge in, such as a stay at the Muraka Under-water Villa at Conrad Maldives. The world's first underwater hotel suite is a luxury two-level residence that comes with a private 24-hour butler and a private underwater aquarium. Otherwise, tuck into an impeccably plated Maldivian lobster at the Underwater Restaurant at the Anantara Kihavah Maldives Villas, as sharks and turtles swim by.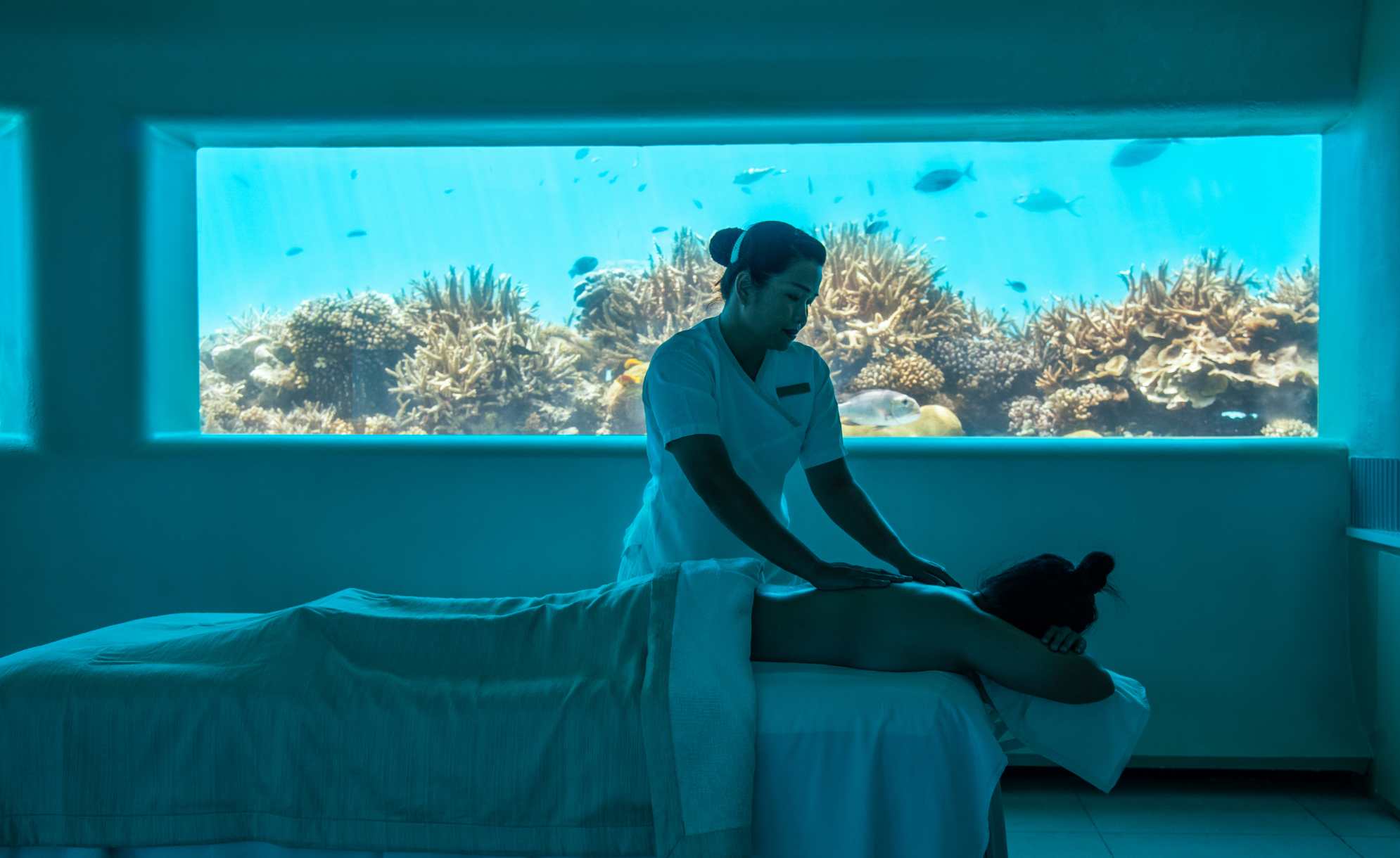 Bond with your partner on a blissful babymoon
Studies have shown that happy mothers produce healthy babies, so relaxing should be one of your top priorities if you are expecting. A babymoon is a vacation taken shortly before the birth of a child, usually during the second trimester, and is a great opportunity to reconnect with your partner and to unwind before your child arrives. A short-haul trip is perfect for expectant mothers, and many resorts here offer babymoon packages that can be personalised to match the requirements of expecting parents.
Wind down with an Aquatherapy bonding session at the Waldorf Astoria Maldives Ithaafushi, or have a unique gender reveal by the infinity pool of your overwater villas with a customised cake from the resort. The secluded beaches lapped by aquamarine waters also form the perfect backdrop for a maternity shoot, as you don a Dhivehi Libaas, a traditional Maldivian dress.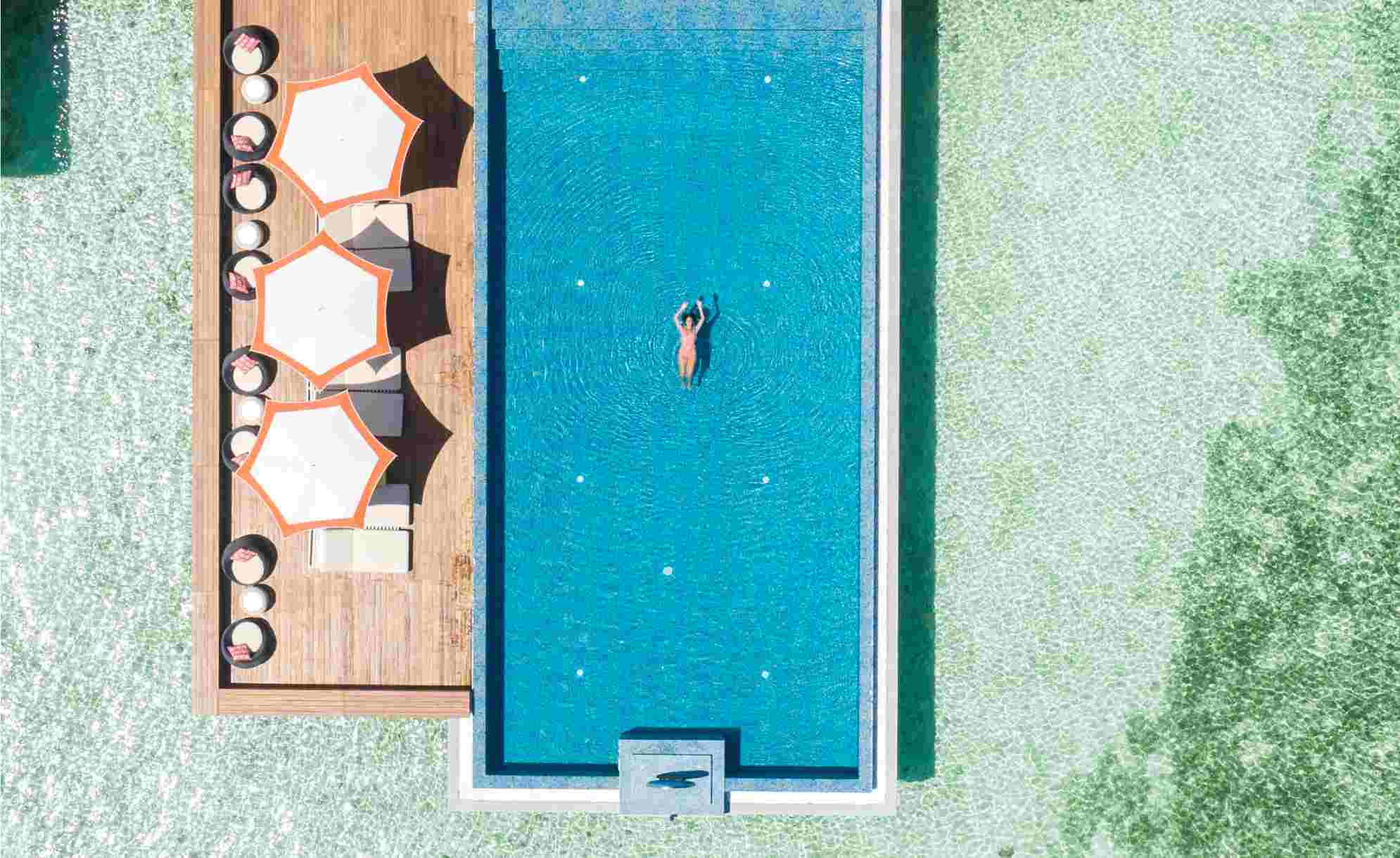 Luxurious lodging options in the Maldives
The allure of the lavish hotels that await at this Indian Ocean archipelago make them bucket-list destinations in their own right. Their overwater villas with luxurious amenities, where you can enjoy a yoga session on the outdoor decks or sip on a martini in your own private swimming pool, are a natural choice. The best of barefoot luxury awaits at the St. Regis Maldives Vommuli Resort, Park Hyatt Maldives Hadaha, or the Gili Lankanfushi Maldives, just to name a few. If you prefer stretches of sand at your doorstep without being over water, beach retreats such as the One Bedroom Beach Pool Residence at the Vakkaru Maldives offer guests access to their own private beachfront terrace and a private garden pool. For those travelling in a large party, the Four Bedroom Soneva Fushi Villa Suite with Pool is a vast beachside property with lush rainforest gardens with access to a cheese and charcuterie room.