With regrettable departures and exciting newcomers, here's what some of the leaders in the scene have to say
With the closure of a few high profile top-notch restaurants including the Michelin-starred Joel Robuchon and Restaurant Andre, the well-loved Hashida Sushi, and the wildly popular Osteria Mozza at Marina Bay Sands, many diners are wondering where Singapore's food scene is headed. We ask several top chef-owners and restaurateurs what they think of the state of our fine dining landscape. With unpredictable challenges and erratic food trends, will these restaurants survive and stay relevant?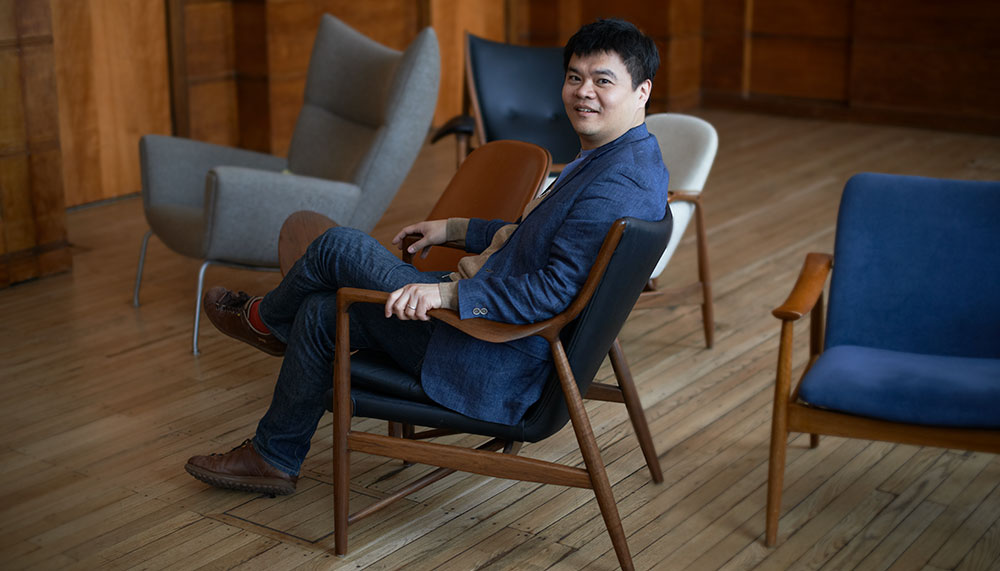 Loh Lik Peng
Prolific restaurateur, hotelier and founder of Unlisted Collections. The group owns restaurants such as Cheek by Jowl, Burnt Ends and Esquina.
"I think the fine dining scene here is at an inflection point. We have had a few big names closing this year and the loss of Restaurant Andre and the Joel Robuchon restaurants is not a good sign, but at the same time we have other big names opening in Singapore soon so perhaps this is more a healthy change in some concepts rather than a sign of a deeper rot in Singapore's fine dining scene. I think time will tell but it's certainly proving that the fine dining scene here is a tough one.
"How does one survive in this tough industry? You have to be prepared to slog it out. Customers here are fickle and demanding and getting world-class talent is always tough. I think surviving and thriving in Singapore is the same as anywhere else. You need to be excellent on a consistent basis. That is difficult any place you operate in. I don't think Singapore is any different from the other places we operate in, in that regard.
"I am an optimist so I say, yes, the dining scene is still looking bright. We will need to innovate and continue to invest, but I do think there is no going back. Singapore's scene can only continue to grow and get even better and more competitive."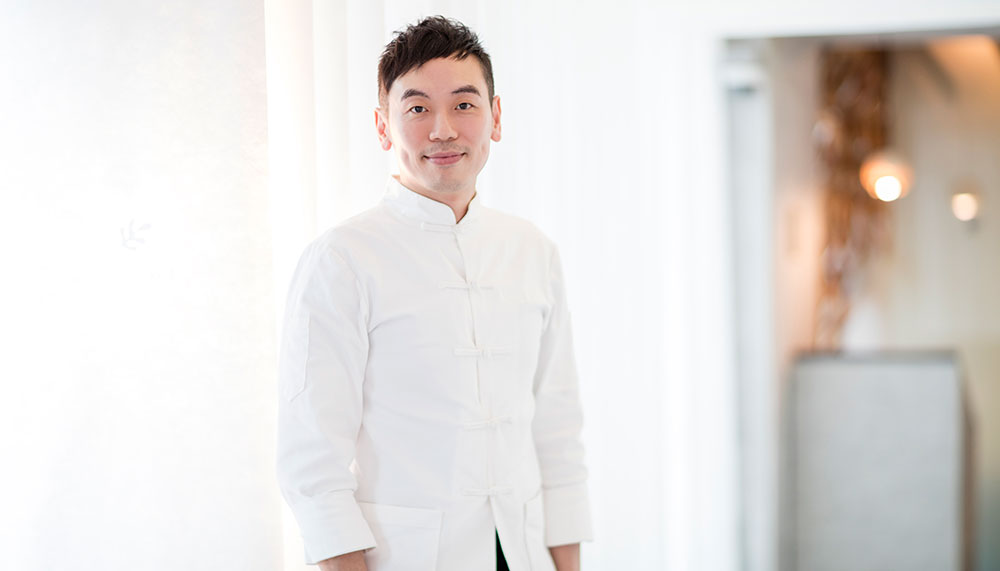 Willin Low
Chef-owner of Wild Rocket and a soon-to-open restaurant in Niseko, Japan.
"The recent scenario of several fine dining restaurants shutting within months of each other could either be just an unhappy coincidence or it could be market adjustments of supply/demand or a sign of something more ominous, like the economy not doing well.
"I think that our population isn't big enough to sustain a big fine dining scene (restaurants where per cover spend is S$200 per person and above). Even if the volume of overseas visitors to Singapore remains in the healthy range, the visitors who will dine at fine dining restaurants belong to a smaller category. This is especially so because the operating cost in a fine dining restaurant in Singapore is high. Once there's an oversupply of these restaurants or the economy isn't doing well, we will see an adjustment to the scene. If the economy is good, the dining scene will thrive and overseas talents will want to set up a restaurant here, adding to the diversity. Companies will continue to have good entertainment budgets.
"There will always be a demand for very high-end dining, however I think one way of controlling food /manpower costs, which I see quite a few good restaurants in Japan doing, is to have one tasting menu or a limited menu but changed regularly. This way, wastage can be managed better. Instead of having a big a la carte menu where you have to not only spend more money buying different ingredients, but also need more manpower to prep the mis en plus and execute."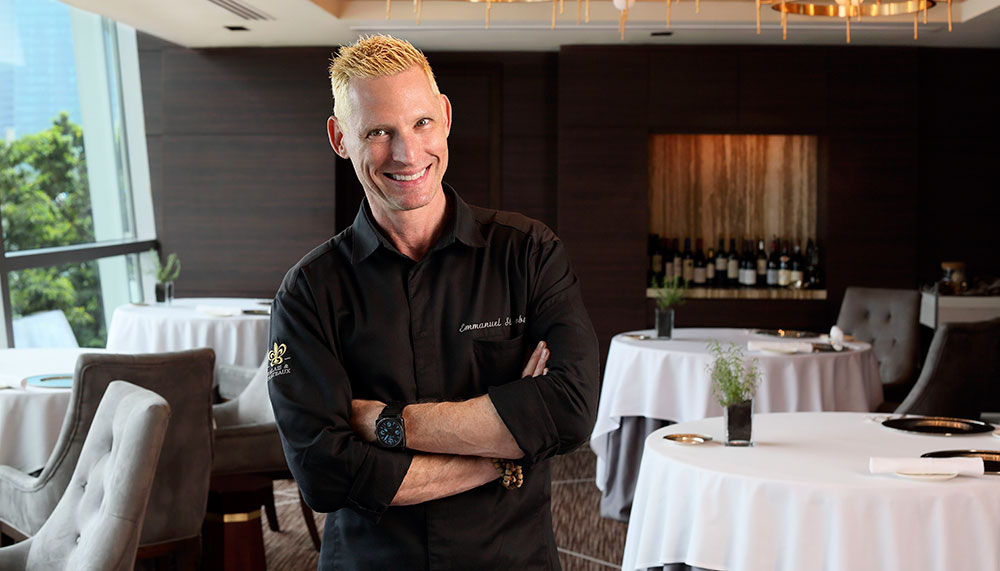 Emmanuel Stroobant
"The fine dining scene is ever evolving. Back in the day, there was a clear distinction between street food, cafes and fine dining, but now there are so many shades of grey in between with the evolution of bistronomy and traditionally fine dining establishments moving to a more casual setting. The dictionary definition of fine dining is fine food served in a formal setting with formal service and to us, that philosophy still holds true. On the whole, we think fine dining is often misunderstood as somewhere with tablecloths. But it is more than that. It extends to the ritual of the table, exceptional service, attention to detail and a formal ambience, all of which builds a fine dining experience. As we see it, the fine dining scene is Singapore is very much present and relevant and there are wonderful spaces that still maintain the fine dining ideals and experiences that come with it.
"What lies ahead? I believe things will continue to get harder and more competitive. With mobile technology, clients are less engaged at the dinner table. More often than not one diner is outside taking a call, reading an urgent email or responding to a text. True traditional fine dining will become more challenging to achieve in the future and clients are not willing to invest three hours for a meal.
"To survive in this unpredictable industry, we have to think out of the box. We have been in this market for 18 years and the key is a balance between creativity and profitability. It is about providing value for money – delivering that exceptional dining experience with no compromise on quality at a price point that is fair for what is being offered."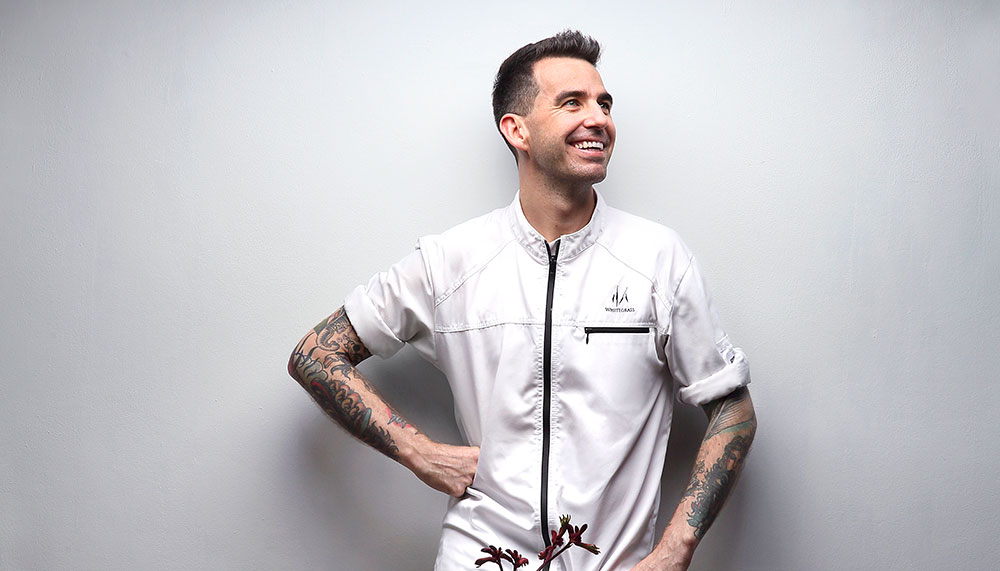 Sam Aisbett
Chef-owner of one-Michelin-starred Whitegrass at Chijmes
"I think the Singapore fine dining scene is really strong. The number of fine dining restaurants in a small city is quite incredible. It makes for good competition! To survive in this tough industry, however, you need to keep evolving and stay relevant.  There are so many good restaurants opening constantly; you cannot afford to be left behind or you'll be forgotten. The support of the local community is vital also, which we have been very fortunate to have.
"Singapore could be regarded as one of the food capitals of the world. The food and beverage scene has the potential to just get better and better. Having said that, the one major hurdle we face here in Singapore which will continue to have a major affect on the industry is the huge staffing issue, which all restaurants in Singapore are facing.
"For the industry to only get better and stronger, we all need to help and support each other when times are tough. With the support of the local community, local media and fellow chefs/restaurateurs, Singapore can continue to evolve as a fine dining destination."
Julien Royer
Chef-owner of two-Michelin-starred Odette at National Gallery. The modern French restaurant ranked no. 28 at the recently unveiled the World's 50 Best Restaurants awards held in Bilbao
"I think Singapore's dining scene is still very competitive and extremely attractive. I believe that Singapore is one of the hottest spots in Asia with an amazing diversity and a wide range of top dining destinations. It's always sad to see a restaurant closing but from what I hear, there will still be more openings by world-famous chefs in the city.
"The dining scene here will stay relevant and Singapore will remain one of the most exciting cities to dine out.  The casual concept trend will still happen, but high-end dining will always stay relevant when people want to indulge themselves.
"Despite the tough challenges, I think we as restaurateurs needs to focus on the basics of this job: people and hospitality. This is still one of the most amazing jobs to do where we can learn, smell, see and taste new things every day. It's for sure not the most bankable industry nowadays, but it still gives us freedom and a creative path like no other jobs."