At Restaurant Zén, the entire experience is enormous fun, aided and abetted by an extraordinary service ethos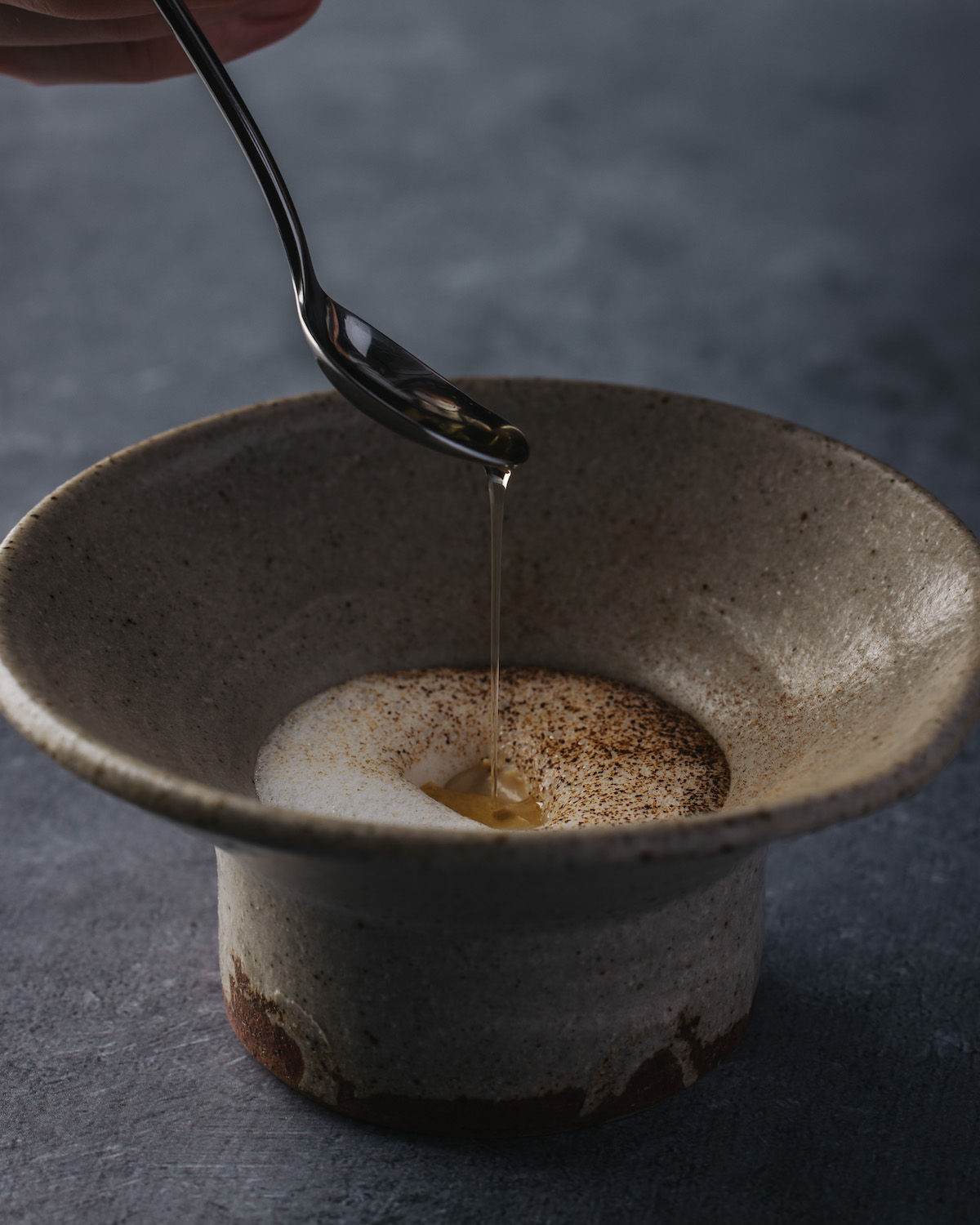 If you plan to pay S$1,000 plus for a set menu and alcohol pairing, you may as well sign up for the full monty at Zén, where you have every right to expect a remarkable experience. Not just in terms of the food and service, but in the whole kit and caboodle—down to the ambience, fixtures, fittings, crockery and cutlery, even extending to the music playlist. 
Like many a restaurant in Singapore, it has suffered throughout the pandemic, but appears to have come back stronger (and more expensive) than ever. Having been allocated a third Michelin star in 2021 (and retaining it this year) there's a feeling of positivity around the place that extends to some fresh, new and bold menu items and a spirit around the service that is positively infectious. The food is superb, as is to be expected.
Suffice it to say that in Chef Tristin Farmer there's a lively mind at work. He's a man who understands food combinations and the importance of good provenance. Eight years working with Gordon Ramsay must have helped, but it's the relationship he struck with Björn Frantzén that has guided this current stage of his career. 
Björn Frantzén is globally famous among foodies for a style of cuisine that can best be described as Nordic-French-Japanese (so not confusing at all). It's a concept that Farmer clearly bought into as fitting his individual style at this juncture, and his creations are almost invariably nothing short of masterpieces. 
From a Chawanmushi with white asparagus and uni to an Onion Soup with onion jam, almond oil and a dollop of liquorice, and on to the Scallop, Roe Butter and Caviar, each dish displays a quite wonderful sense of complementary ingredients and precision of taste. Personally, I didn't love the signature French Toast as it was a tad too truffle- and parmesan-custard heavy, but this is a mere quibble.
From the moment you arrive at the elegantly appointed (but not over the top) shophouse on Bukit Pasoh Road, you know you're in for a treat. Snacks are served on the ground floor (kitchen level) before the main meal takes place a level above. There is more to be had (coffee, all manner of teas, digestifs, etc.) including a Waffle Party on the floor above that. The movement and progression reflect a home-based conviviality: a snack in the kitchen, a meal in the dining room followed by sweet dreamy treats in the sitting room where you can actually put your feet up.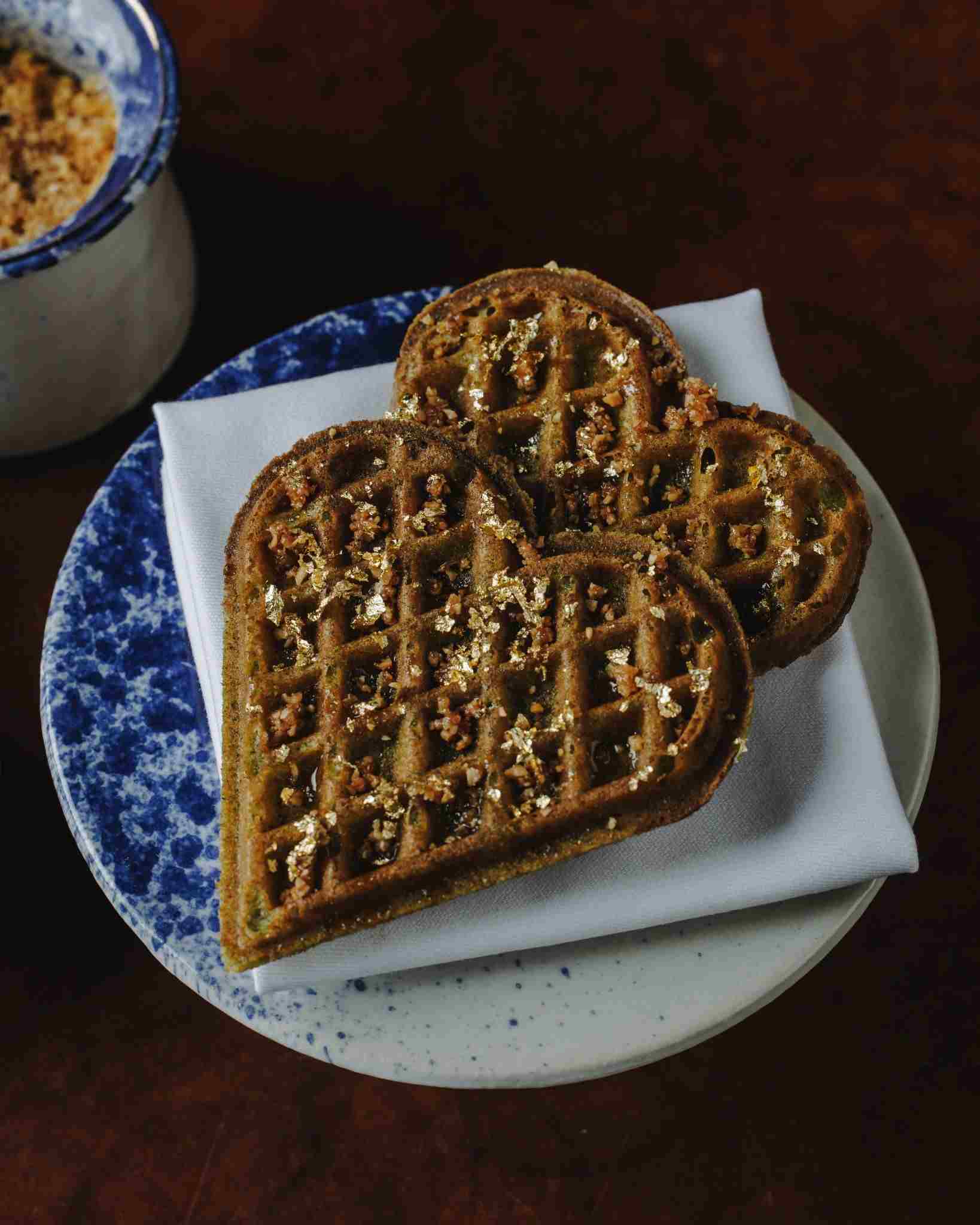 If it's beginning to sound a tad pretentious at this stage, let me assure you that it is anything but. The entire experience, from start to a finish possibly five hours later, is enormous fun, aided and abetted by an extraordinary service ethos. 
With a total of 44 staff and a maximum seating capacity of 24 guests you'd imagine that it all might be a bit overwhelming, but it isn't. Every member of the service team is impeccably well trained and has the strength of personality that enables them to engage with even the most pernickety guest. Panache and a sense of humour are not always characteristics you expect from servers, but these guys and gals are just naturals at being natural and having fun along with the diner. And they're sensitive. 
What does it all add up to? S$1,000 plus, as mentioned much earlier. For that you get hours and hours of multisensory entertainment and satisfaction, which is, perhaps, something that's difficult to put a price on. 
Is it worth it? In my opinion, very much so, but then different folks with different strokes may have different takes. The only advice I can dispense is to give it a try—especially if there is a special occasion to be celebrated. That is if you can even get a table. 
Restaurant Zén
41 Bukit Pasoh Rd
Singapore 089855
Tel: +65 6534 8880