At
Ahāra, boundaries are pushed and bites are bold, delicious and different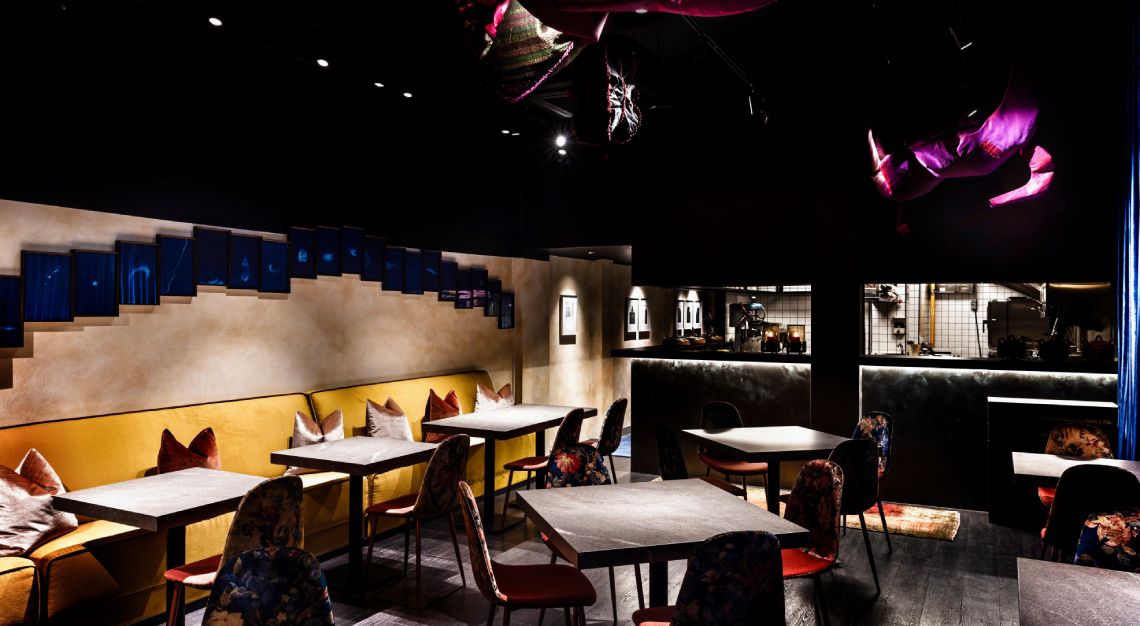 If another great spot for new-age Indian food is what you're after, take a chance with Ahāra, located just a stone's throw away from Thevar in the Keong Saik neighbourhood. It is chef-owner Vikramjit Roy's 'rock ballad' to India, a celebration of the country's myriad of cultures, traditions and communities—north, south, east and west. An open kitchen sits at one end, infusing the room with the best of smells, and the bar is fully equipped with wine from the Old and New World. The list of spirits, sake and cocktails will please just as much, and so will the mocktails. Orange, sweetened with agave distillate and topped with raspberry foam, is a good start if you want something thoughtful and refreshing.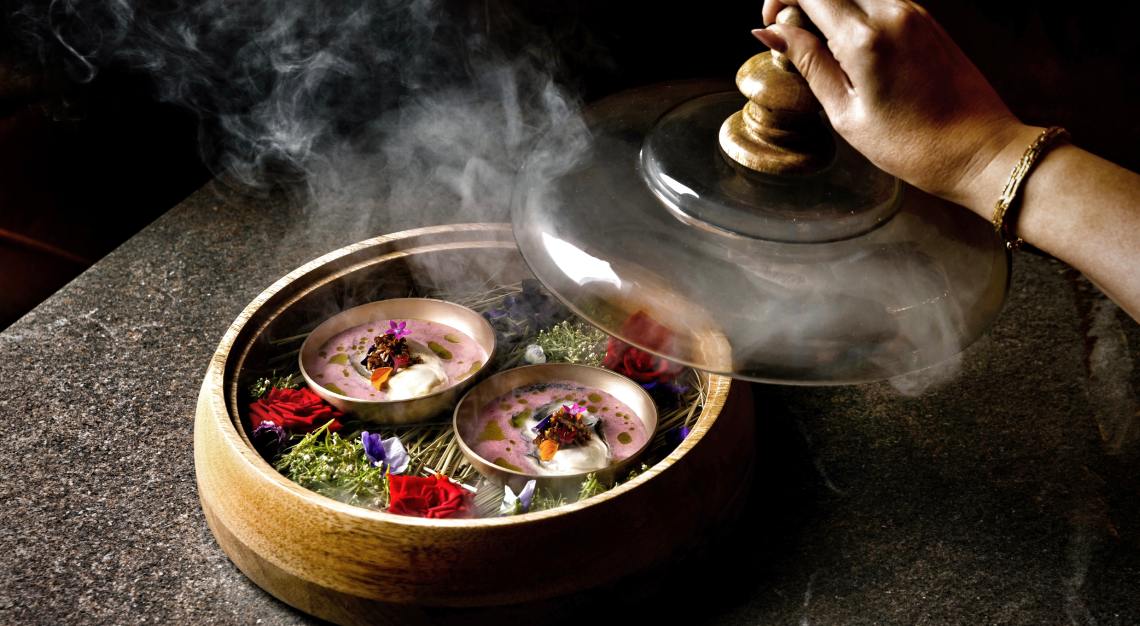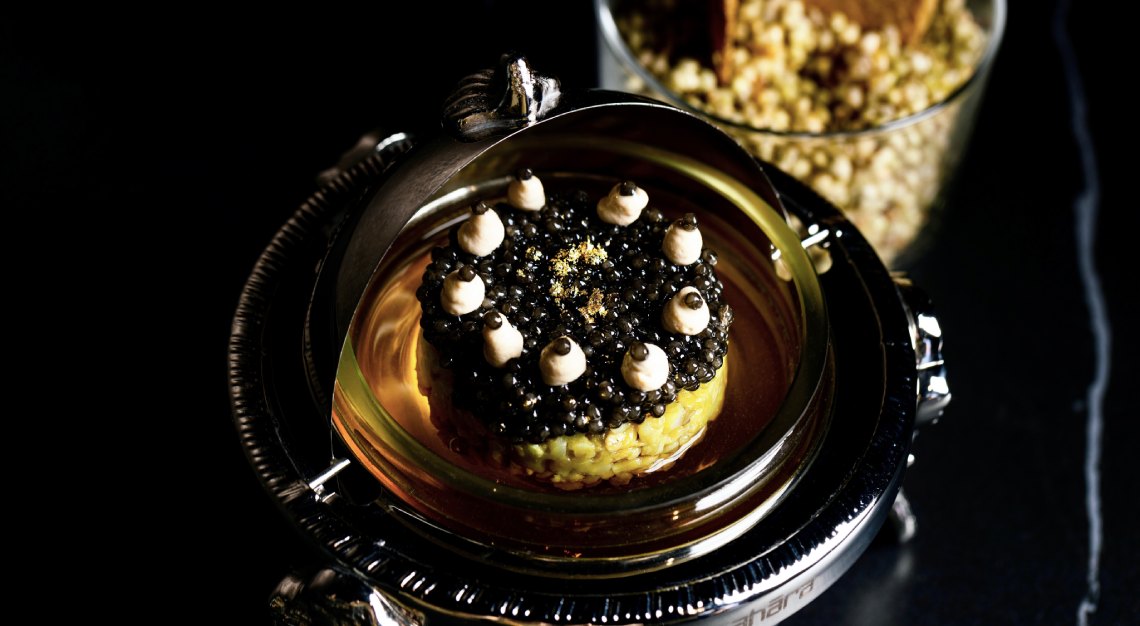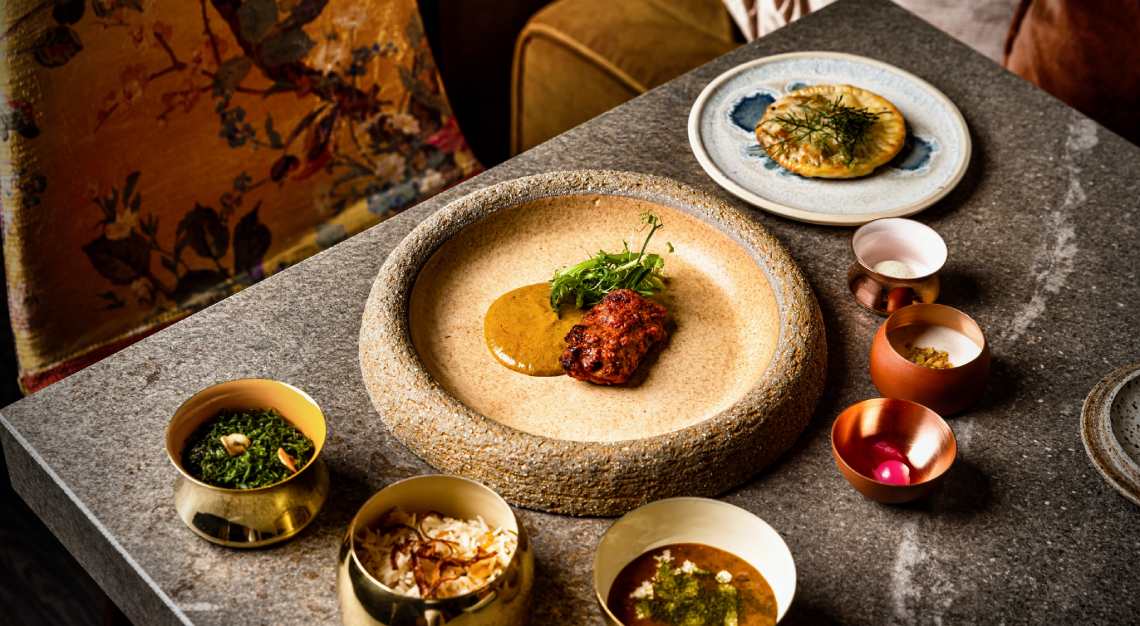 Beyond Ahāra's intimate atmosphere and attentive service is a real cultural melting pot. It extends to Roy's R&D days with Heston Blumenthal and 18 years of 'pure' Japanese kitchens, which includes five with Masaharu Morimoto, better known as Iron Chef. His Uncooked Wagyu Shaami Tartlet, for example, has beef scraped by hand for good measure, while the Bombay Toastie, based on a popular Indian street treat from the '60s, boasts salmon that's washed with sake lees and cold smoked in-house. 
Boundaries are pushed on what we know about Indian food and expect every bite to be bold yet deliciously different. Enjoy both dishes as part of Explore, a nine-course heavy menu that's just seven courses less than Expedition. At some point, after dish five, you'll be required to leave the table and convene by the kitchen for the next course; great timing if you're beginning to feel your pants tight around the waist. The chef will introduce you to Baraf Ka Gola, another street food-inspired dessert that involves shaved ice and three delicious syrups, before returning to The Grandeur, a smorgasbord of goat shank nihari (what a Mughal empress would have at breakfast), tandoori dal makhni, butter chicken stuffed bread and more. 
Ahāra
20 Teck Lim Road,
Singapore 088391
Tel: +65 9726 9720