The Macallan Experience is an immersive, multi-sensorial journey designed in the name of good stories, food and spirit. Happening at Raffles Hotel Singapore until 9 May 2021
Somewhere hidden within Raffles Hotel Singapore is a brand new hangout for all you whisky lovers. The Macallan Experience, the brand's new experiential space, wants to take guests on an immersive and multi-sensorial journey through the love of good stories, good food and obviously, good spirit. Here's a quick lowdown on what to expect from the experience.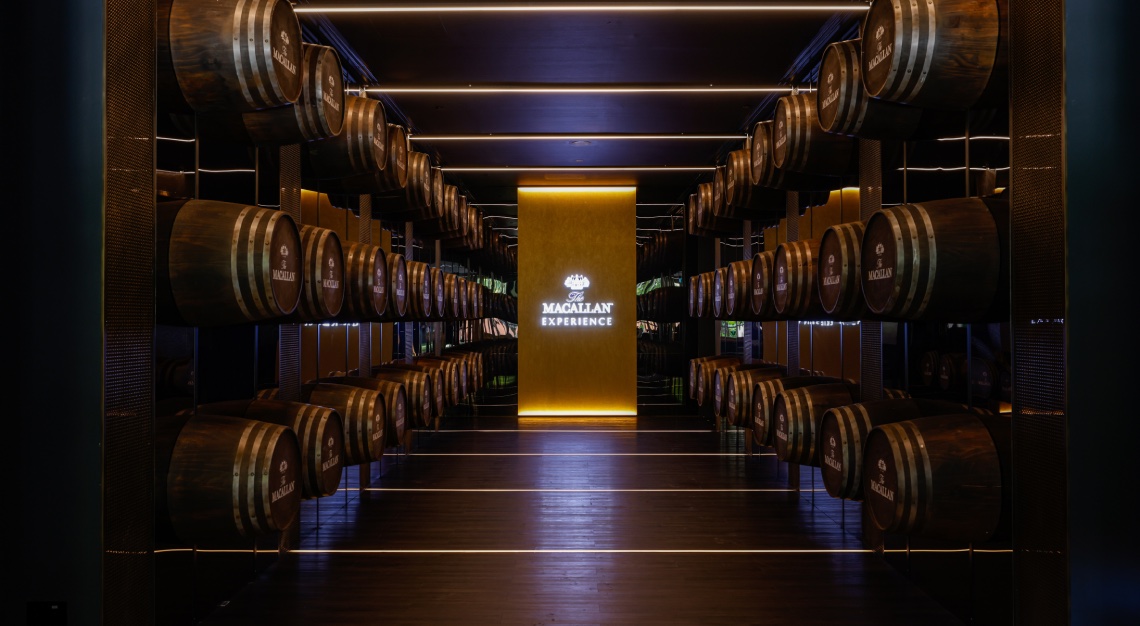 Enter the cask room
Every bottle of whisky starts with good oak. This oak, harvested and dried, is crafted into casks and dried once more, before holding the spirit captive. A good time spent inside will help sweat off the younger, brasher flavours, allowing for a more profound and complex spirit. The perfect cask can layer, enhance and reform flavour in the most unpredictable of ways.
This is, of course, only scraping the barrel. For the full The Macallan story, simply take a walk through The Cask Tunnel and into The Cask Toast room, where you'll be enveloped by the smell, heat and sounds – everything that you'd find in the early beginnings of The Macallan whisky.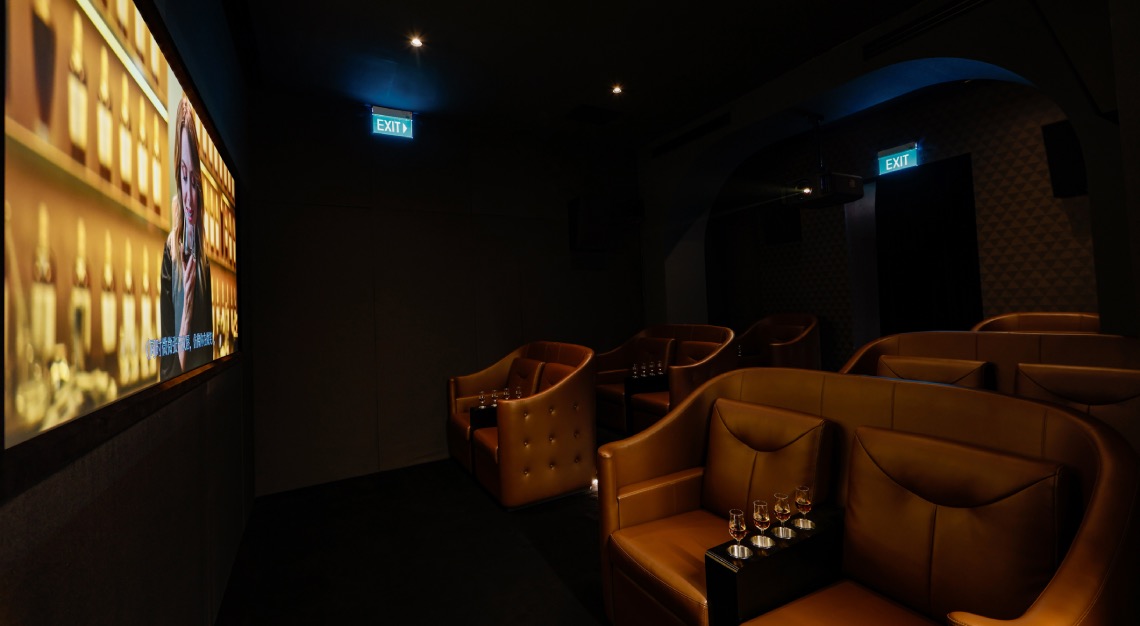 Enjoy a short film in the Sensory Cinema
A state-of-the-art Sensory Cinema awaits you behind the cask room. For S$28, you'll enjoy a cinematic tasting experience (yes, your ticket includes a couple drams of whisky) and witness the stories of two inspiring individuals – Marese Secades, a freediver and Dr Purev, an eye doctor – whose dedication and bravery are everything the brand stands for.
"This idea of persistence, resilience, determination and desire [are] important values. They mimic the dedication of our teams and everyone before us, for almost two centuries," says Francois Saurel, regional managing director (APAC) of Edrington.
The Sensory Cinema is open from 12pm to 8.40pm (last screening), and all proceeds from ticket sales will be donated to the Water and Healthcare Foundation, to help the rural communities of Cambodia.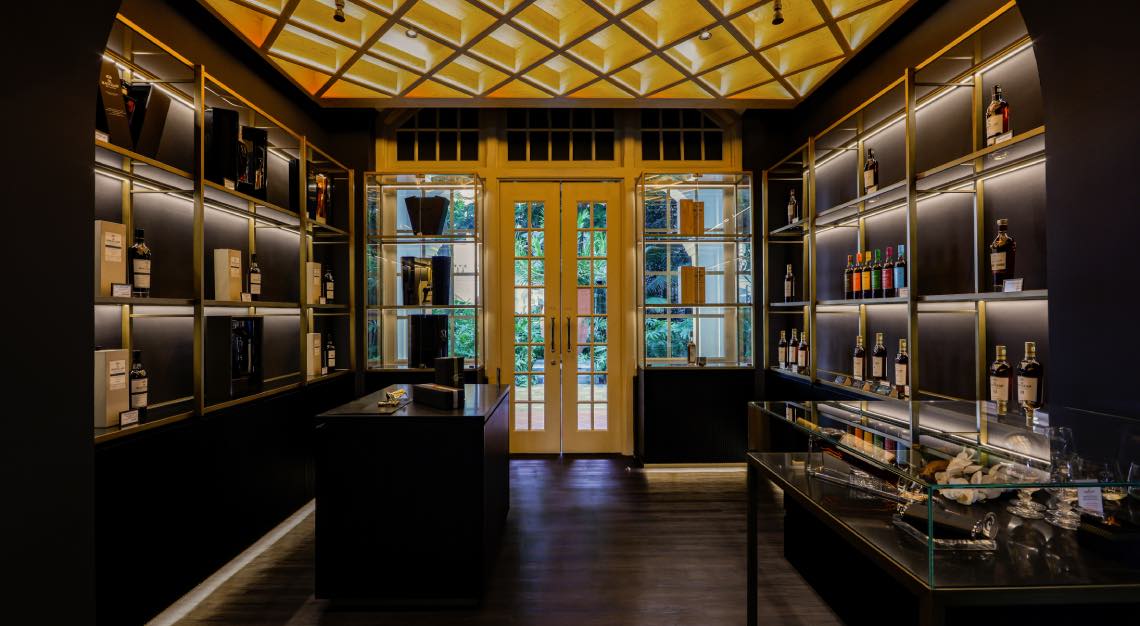 Drink and shop
The Bar, Lounge and Retail Space are conveniently located in one spacious room. Here, you may enjoy a showcase of The Macallan's oldest and rarest (including the 72 Years Old in Lalique and Masters of Photography: Elliott Erwitt edition), and a very cool kinetic art installation designed in collaboration by FutureLabs. You may also imbibe on an extensive range of single malts or cocktails, and make your day complete with brand new bottle for the home. Gift-wrapping services are available on request.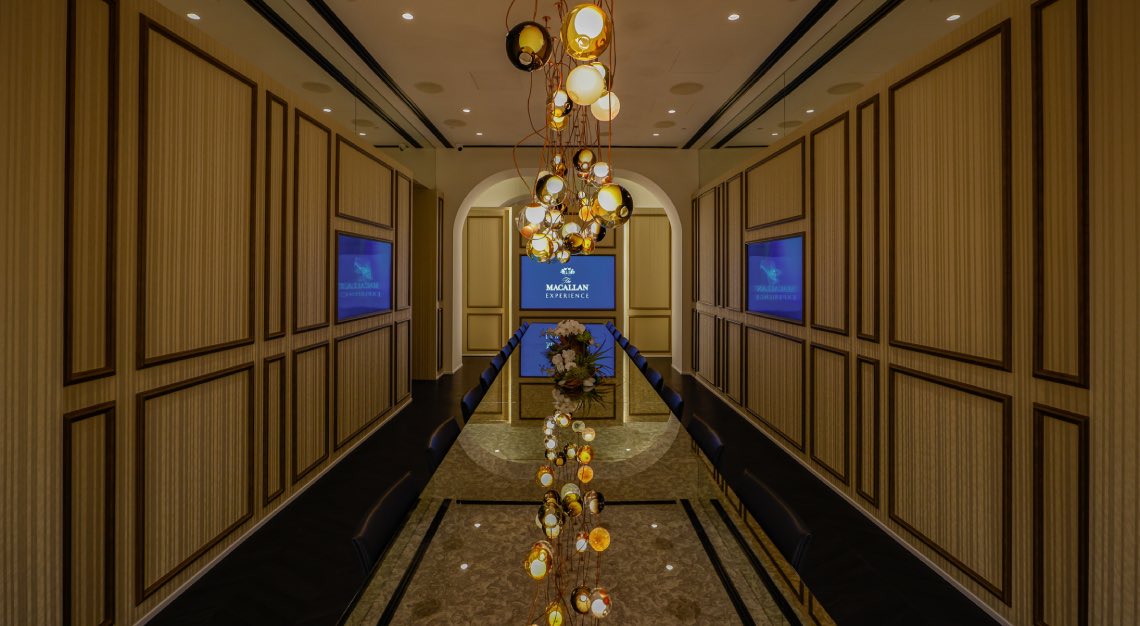 Dine in private
Feast like a king in a private room, designed exclusively for The Macallan Experience. In partnership with Raffles Hotel Singapore, The Macallan has exclusive dining packages rolled out, featuring various pairing menus by Hashida, Tiffin Room and Butcher's Block. Bookings will need to be made in groups of five, at least 10 days in advance.
The Macallan Experience is running for a limited time only, until 9 May 2021. (This write-up was updated on 20 January 2021)
The Macallan Experience
328 North Bridge Road
Raffles Arcade
01-07 to 01-10
Singapore 188719