Getting to know the man behind Quaich Bar's inaugural Signature Reserve Collection – Frank McHardy Series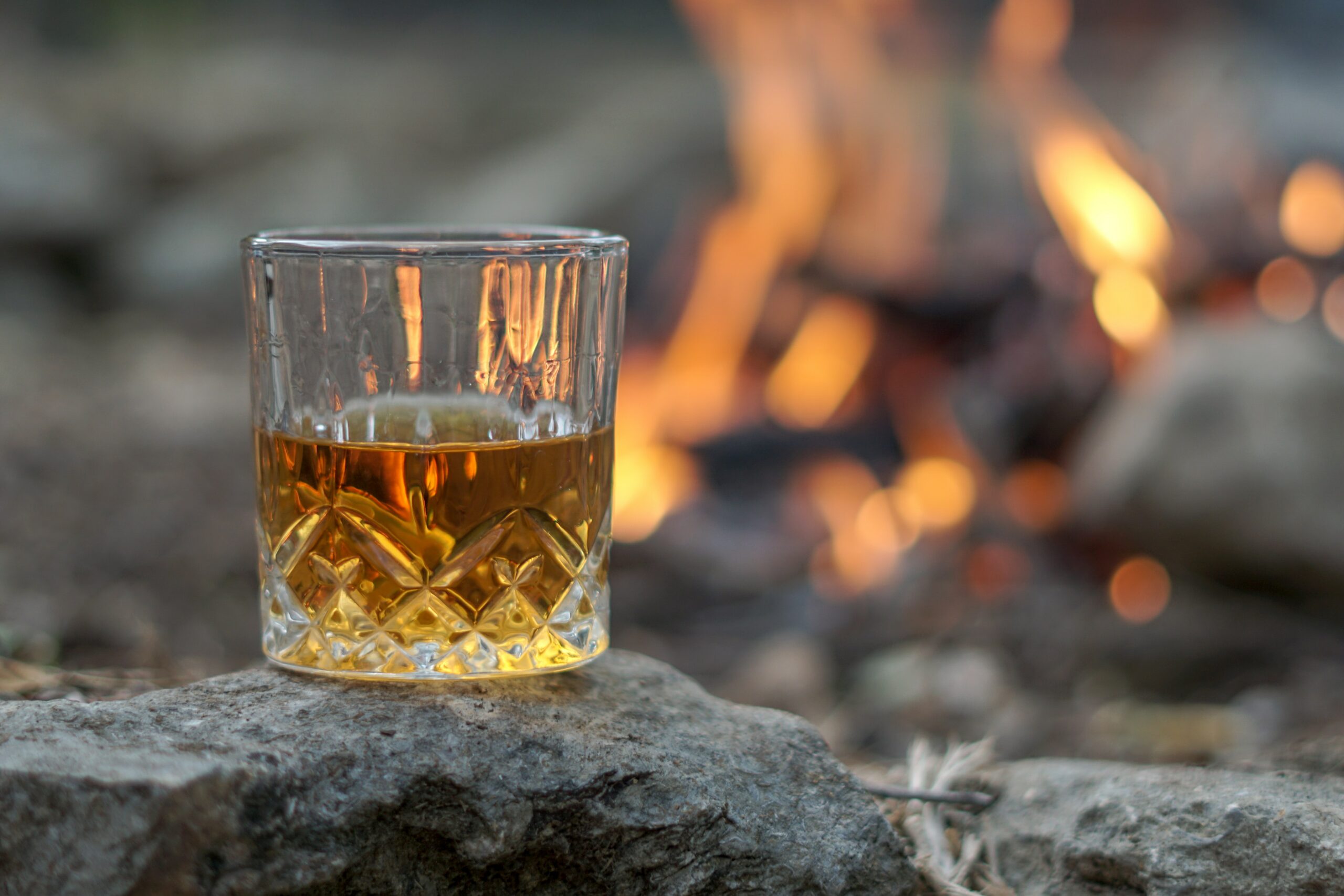 With half a century's worth of experience under his kilt belt, whisky stalwart Frank McHardy might not exactly be a household name, but to those in the know – his industry peers and whisky enthusiasts – he's a legend. The Whisky Magazine Hall of Fame inductee has worked for five different companies all over Scotland, as well as Northern Ireland, and his expertise continues to be highly sought-after today. His long, enduring career began at the Invergordon distillery in 1963. Frank's father, a personnel officer at the distillery, snagged him a spot on the so-called 'flying squad', where he did everything from sweeping to rolling casks. 
From there, he moved on to the Tamnavulin distillery in 1966. "Tamnavulin taught me a lot as you did not have one designated job at the distillery. Rather, you were involved in all the processes, which gave you a good education on all the distillery operations. I would say that Tamnavulin generated my interest and started my real career in the whisky industry." In 1973, he decided to switch from Speyside to Islay whisky, specifically Bruichladdich. Four years later came another milestone – he was hired as distillery manager for Campbeltown's Springbank, which remains, to this day, near and dear to his heart. "Bruichladdich, Springbank and Bushmills gave me the opportunity to manage distilleries, [but] Springbank also gave me the opportunity to oversee the renovation and startup of Glengyle distillery."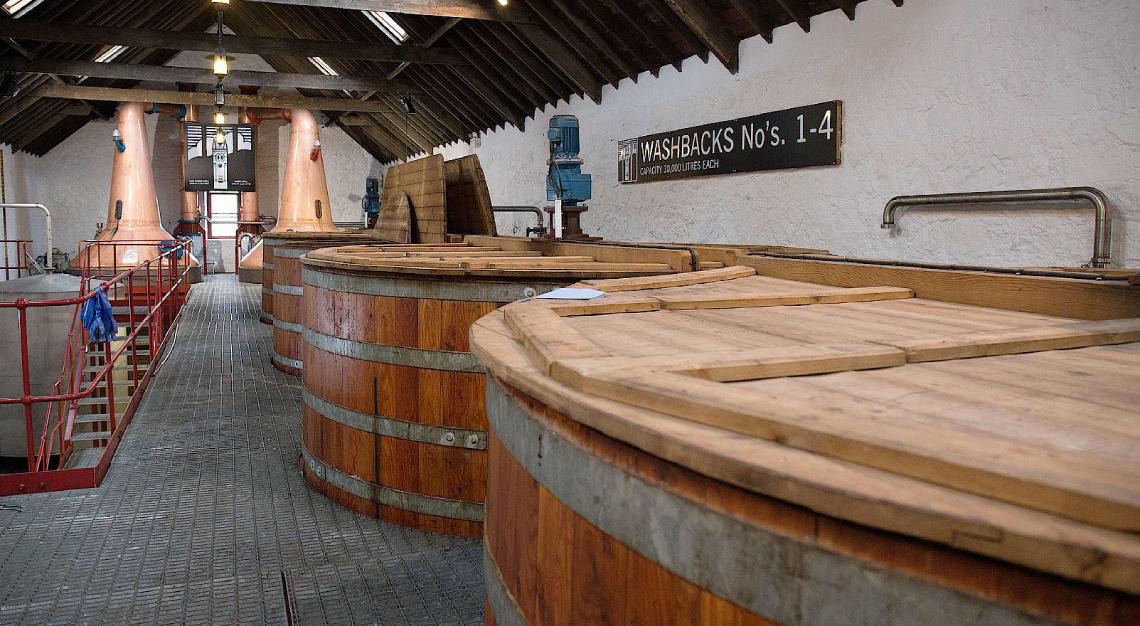 Springbank, one of only three surviving distilleries in Campbeltown, is uniquely holistic. "Springbank is the only distillery in Scotland which carries out the whole process on site, malting through to bottling, and because of that, it would be my favourite distillery." Still, 1986 would see him, parched for new knowledge, leave Scotland and sail across the Irish Sea towards fresh prospects. "The largest distillery that I worked at was Bushmills in Northern Ireland which, at the time I was there, produced in the region of 3.4 million LPA (Litres of Pure Alcohol) each year. Bushmills attracted me because, if you like, it furthered my education in whiskey distilling. Also, my late wife and I both loved the country."
In 1996, after a decade away, he returned to Scotland, intending to retire and spend time with his grandchildren. Ex-employers Springbank, however, needed Frank's wealth of experience to revive sister distillery Glengyle, which had ceased production for decades at that point, and persuaded him to return to the fold. Frank was put in charge of designing the layout and equipping the millennium's first new Scottish distillery, and its successful development remains one of his proudest achievements.
Although he finally officially retired in July 2013, after 50 years of service, he quickly grew restless and founded consulting company Craigowan Distillers Ltd. "I soon found that I was bored and missing my involvement with distilleries and production of whisky." At the same time, he realised, "There is a demand for people like myself who have had a long career in the whisky industry, and are still keen to still be involved and pass on their knowledge." 
The Signature Reserve Collection
Which leads us to Quaich Bar's inaugural Signature Reserve Collection – Frank McHardy Series. Conceptualised by Chua Khoon Hui, founder of The Whisky Store, it's a very limited series of single-cask bottlings hand-selected by the whisky veteran. There are 12 unique casks in total, four of which will be made available for tasting at the upcoming Whisky Journey. Springbank was the first Scottish distillery Khoon Hui worked with back in 2005, so perhaps it's only fitting that their ex-master distiller Frank McHardy was responsible for curating the debut series. "Frank is a legendary figure. It was only when we enrolled in the Springbank Whisky School in 2012, that we got to know Frank more. He was a strict headmaster. We tried to woo him by showing him all the bottles he had signed for us during the Whisky School, and how he had influenced us about whisky. It took some convincing before he agreed to collaborate with us."
Khoon Hui continued, "The Signature Reserve Collection follows our ethos of working only with reputable houses and people who share our passion. Our brief to Frank was simple: only select those casks that he truly believes is good."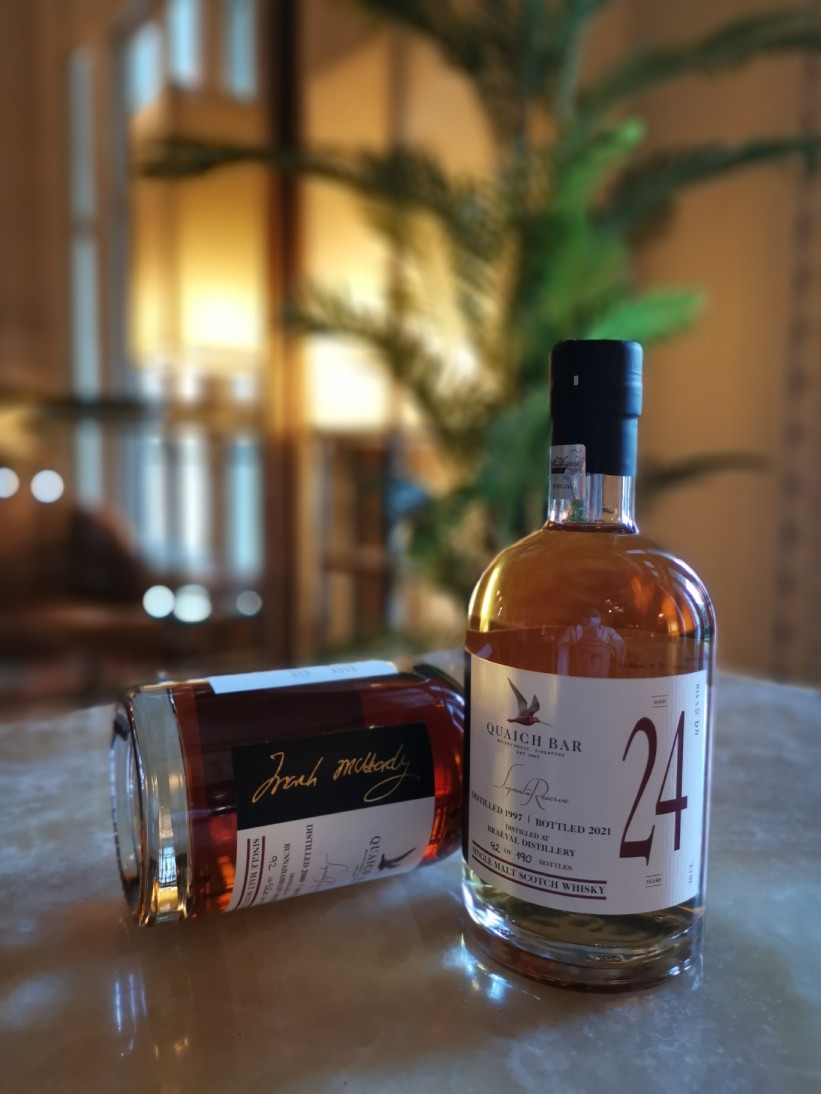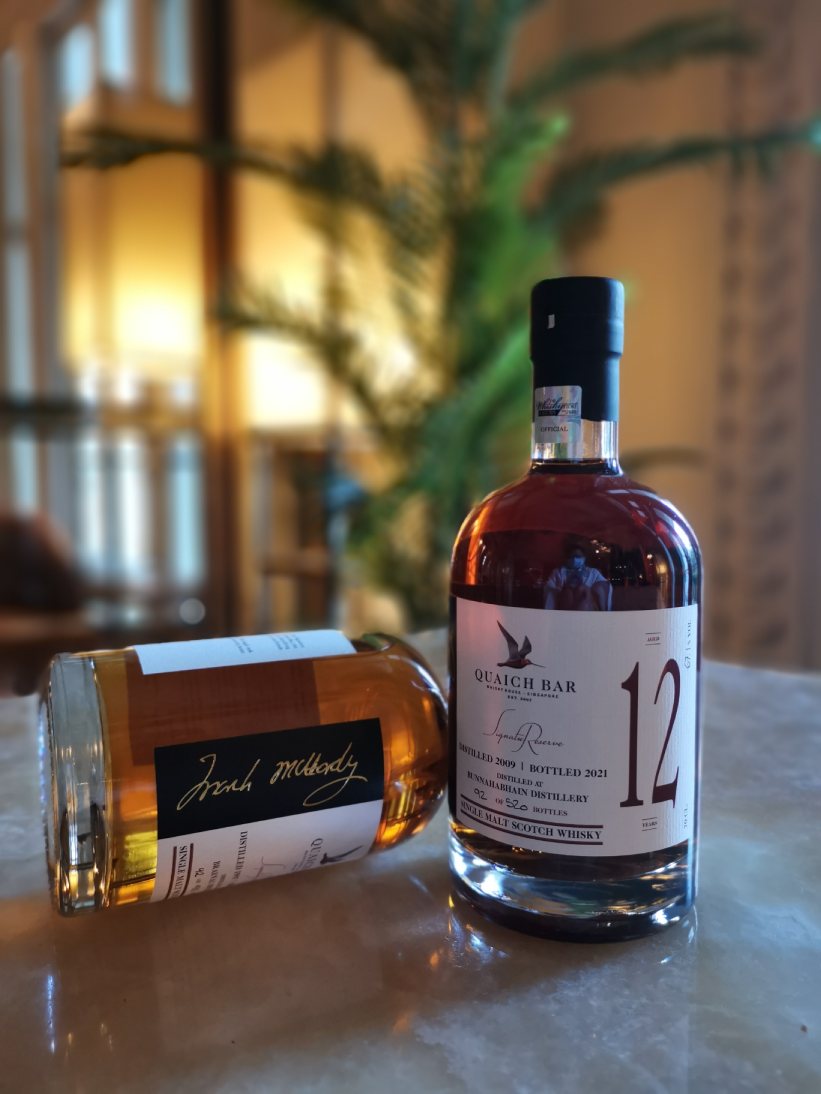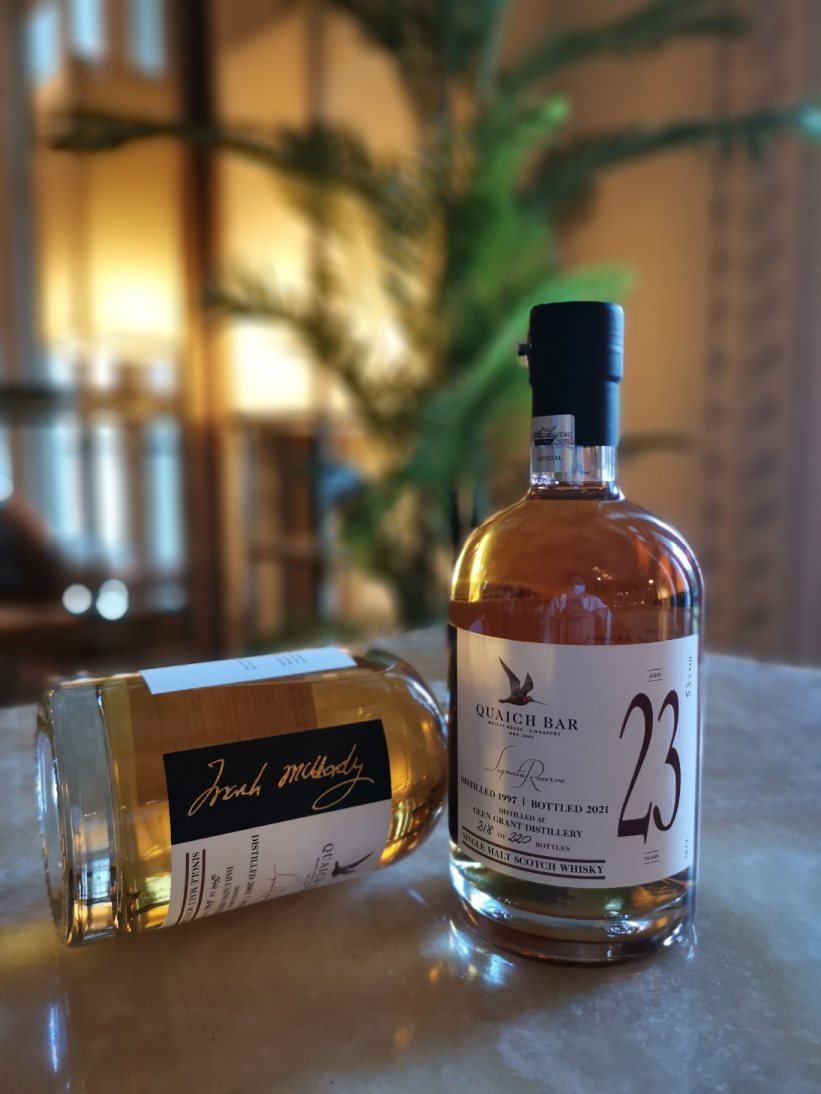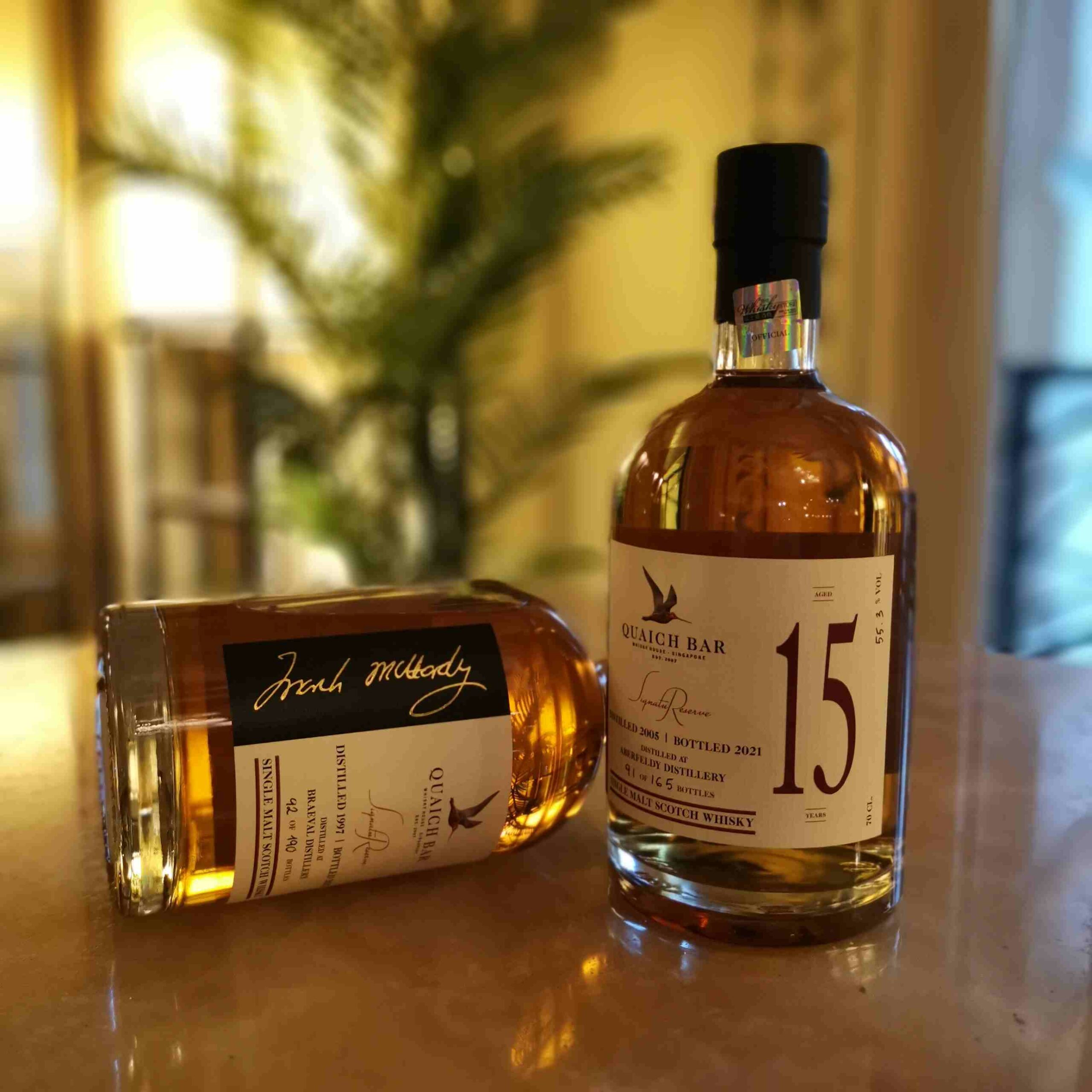 How did Frank go about the task? "I loved searching for casks from different distilleries and checking the quality of the whisky before attempting to purchase these casks. Sometimes, (it's) not so easy to get the casks that you want because of the price. The selection of casks starts with conferring with Khoon to see if the make, age of each whisk(e)y would interest him. In the case of the Bunnahabhain 12, I identified the cask as being of interest, then obtained a small sample. In this case, I thought that the Bunnahabhain was outstanding. As it is one of my favourite Islay whiskies, I was very happy with it and Khoon sanctioned the purchase of this cask."
This writer was privileged to be part of a Zoom tasting with Frank a few months back. Despite the technology's limitations, Frank's passion for the whiskies was palpable through the laptop. "In the case of the Aberfeldy 15," he said, "I really enjoy the light and fruity sweetness that this whisky often produces. My late Mother really enjoyed a small tot of this in the evening before going to bed. She said that she always had sweet dreams.
"The Braeval 24 was rich with ripe fruit and sweet syrup. The very fact that, as you nosed and tasted it, you got to the stage that you could not put down the glass until you had savoured all of the whisky. As I said, great after a long walk in the wintertime."