Giovanna Vitelli wants to carve her own path in the legacy that her father built
Editor's note: See other Mind Your Business interviews here.
Giving her first interview since being named chair of the Azimut-Benetti Group, Vitelli talks about how the company will design yachts that will appeal to younger seafarers.
When Giovanna Vitelli was recently named chair of the Azimut-Benetti Group, she instantly became one of the most powerful women in yachting's history. The group's former vice president takes the helm from her father Paolo Vitelli, who launched the company in 1969 as a college student, with a yacht charter business.
Now, Azimut-Benetti is the world's largest yacht builder (measured by linear feet of hulls in build), with two world-renown brands, and within those brands, vastly different models. Its Atlantis 45 cruiser is the smallest model in the Azimut range, while sister builder Benetti has launched complex, hybrid-powered gigayachts up to 351 feet. In between, there are a dozen other styles and myriad sizes.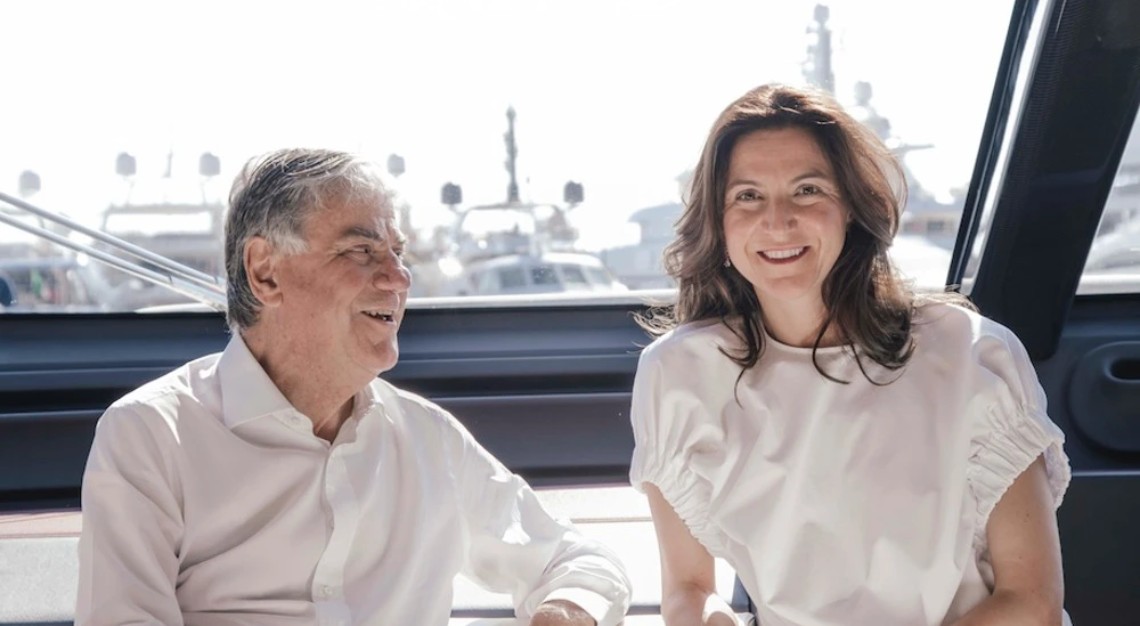 Paolo Vitelli leaves behind an incredible legacy of building the family-owned business into one of world's greatest luxury yacht brands, with five shipyards in Italy and Brazil, and divisions in North America and Asia. The group employs more than 2,000.
Giovanna Vitelli's promotion has been a long time coming. For a decade, she oversaw the product development side of the business, describing it as her first "real test." Next-generation models like the Azimut Magellano 25M, Benetti's new Oasis 40M and Oasis 34M superyachts, and the just-announced Azimut Seadeck series were all launched under her purview as part of an aggressive new-product design schedule.
Vitelli spoke to Robb Report during her first week as group chair.
This promotion has been expected for a long time. Why now?
I think it's mostly connected to my father's desire to slow down. We've discussed this for many years and I've done my best to learn as much as I could from him. It's not easy for a founder to leave. He's still very young, so the decision to leave the role in advance was made, in the end, to grant the company continuity. He will, of course, always be active in the company, but he says that age means that you are not so capable of understanding trends and where the world is going—you're too affected by the past. He will sit on the board and be my mentor, of course.
What is your vision for the group as it continues to grow?
Internally, it's very important to be able to manage the happiness of people. In a small company, you know everybody, and you can understand who's happy and who's not. With 2,000 people and many production sites here and abroad, it is important to me that we keep that family feeling, despite the size.
How?
We have started, for the first time, to survey employees and, fortunately, everyone is very proud to work for the group. I also want to start having more meetings to give people the occasion to meet at every level, so we can share both the strategic view and management vision that is sometimes hard to involve everyone in. I want to have a procedure to ensure that there is this dialogue and connection to people all the time.
Will you still be involved in design?
On the product side, I think we will stay as we are, using strong product committees that employ a long-term vision and strategy. I think that's where I'll play the biggest role in the company.
Product is the true DNA of this company. In both Azimut and Benetti, our department was responsible for the development for new designs in the last decade. To me, that was the real test to see if I could take on this responsibility of chair of the group. We brought in designers from outside the yachting industry and I think that was successful. Really, what you do in product development is everything. You could lose a lot of money if you make a mistake. On the other hand, if you make good choices, you keep the leadership role.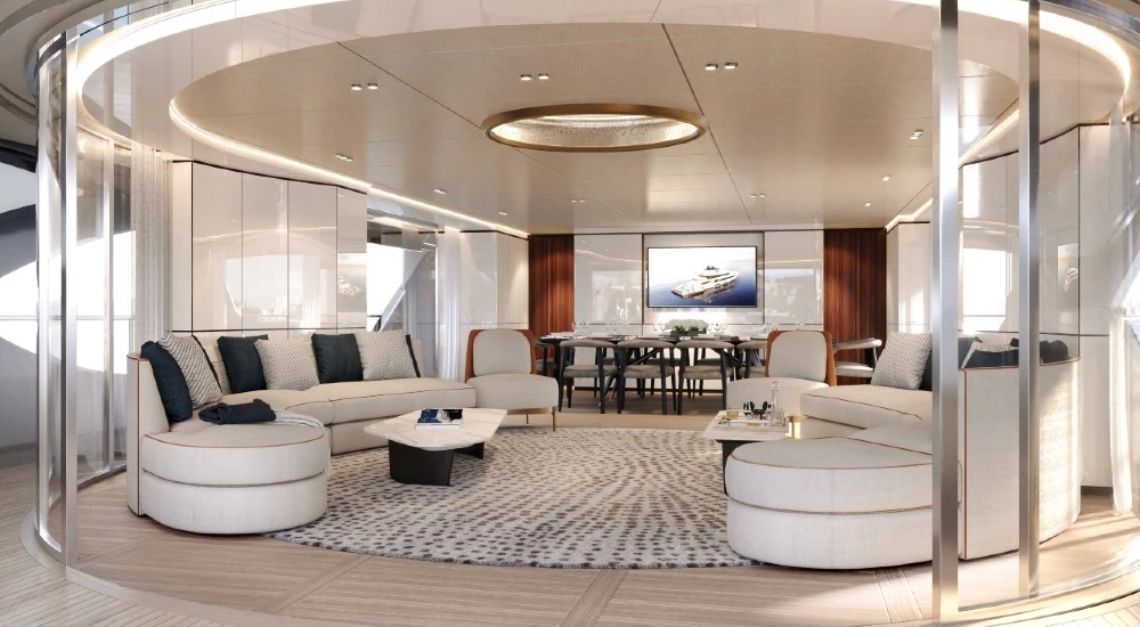 What can you tell us about the next generation of owners?
Owners are now trending an average of 10 years younger than just five years ago. This new wealthy group are often buying first boats that are big boats. They are not boaters by tradition, so they want a boat that is easy to use. They also like informality. Take the dining area on the main deck. We're now designing the main decks into big lounging areas that are less formal and more relaxed and enjoyable. Another trend is to create convertible spaces for maximum flexibility.
In interiors, people are also moving away from luxury opulence to simple elegance, where the richness is shown by the details, or even by a focus point. It's no longer ebony and gloss everywhere. We see that as a positive evolution that's not just about sustainability but style
How important is sustainability in your future strategy?
I think sustainability is no longer a marketing promise for the industry. Take our Azimut 26M, which is already delivering a 25 per cent reduction in fuel consumption, and our new Benetti B.YOND series—in half of the units sold for our B.YOND models, the customer has chosen the Siemens [hybrid diesel-electric] system. It's no longer just a kind of prototype launched by the company for research. It's here and it's mainstream.
Do you see more women rising the ranks in the yachting industry?
You're asking the question to a privileged woman because, of course, I knew I had this position. So, it's not easy to comment. What I can say is that I see this trend happening more and more. This is a technical industry, so in the past it was mostly male-dominated. We have more and more women project managers at Benetti, for instance, who bring together the technological and managerial sides. That's a trend. At the top of this pyramid, it's a little more difficult to promote change. But I will definitely try to improve that in my role
What has been the reaction to the announcement?
I was impressed by the messages I received from dealers, brokers, and even our competitors from Northern Europe. Everybody wrote really nice words, noting that it's especially nice to see this kind of continuity. Of course, I will do my best to live up to expectations.
This article was first published on Robb Report USA