David Li, CEO of GreaterHeat, a Web3 infrastructure provider, believes that established values like tenacity and sincerity have served him well in the new-tech economy
Editor's note: See other Mind Your Business interviews here.
Global businesses have yet to fully embrace Web3. Cryptocurrency, an integral component of the Web3 setup, has had a cagey past couple of years. However, technopreneur David Li is convinced that these are just teething blips on an otherwise inevitable future for the way the world works, plays and transacts.
He is not entirely unbiased. Li's company, GreaterHeat, is a Web3 infrastructure provider. The business counts crypto-mining among its core services, along with blockchain distributed storage, application software development, and cloud computing. Li also has the numbers to back it up. He reveals that in 2022, GreaterHeat generated about US$27 million in revenue—"not including cryptocurrencies we still hold"—and has ambitions to list on Nasdaq in 2024.
Even so, his company's recent impressive performance belies its tribulations. Originally based in Hangzhou, GreaterHeat's previous incarnation, Digicode, registered tenfold, year-on-year growth between 2018 and 2020. However, with the Chinese government taking a tough stance on cryptocurrency in 2021, Li, along with many other Chinese Web3 technopreneurs and investors were forced to seek their fortunes elsewhere. Li chose Singapore for its geographical and cultural proximities to China, and its openness to exploring the potential of Web3.
Likewise, Li's personal entrepreneurship journey is shaped by successes and challenges. Cutting his teeth in the tech industry before pivoting to real estate, and subsequently reverting back Internet-based businesses again, he has experienced his fair share of trying times. And, despite his drive to constantly devote himself to "more complex businesses"—hence GreaterHeat's all-or-nothing charge into the yet-unchartered Web3 frontier—Li espouses business ideals and values that many would deem today to be old-school and traditional.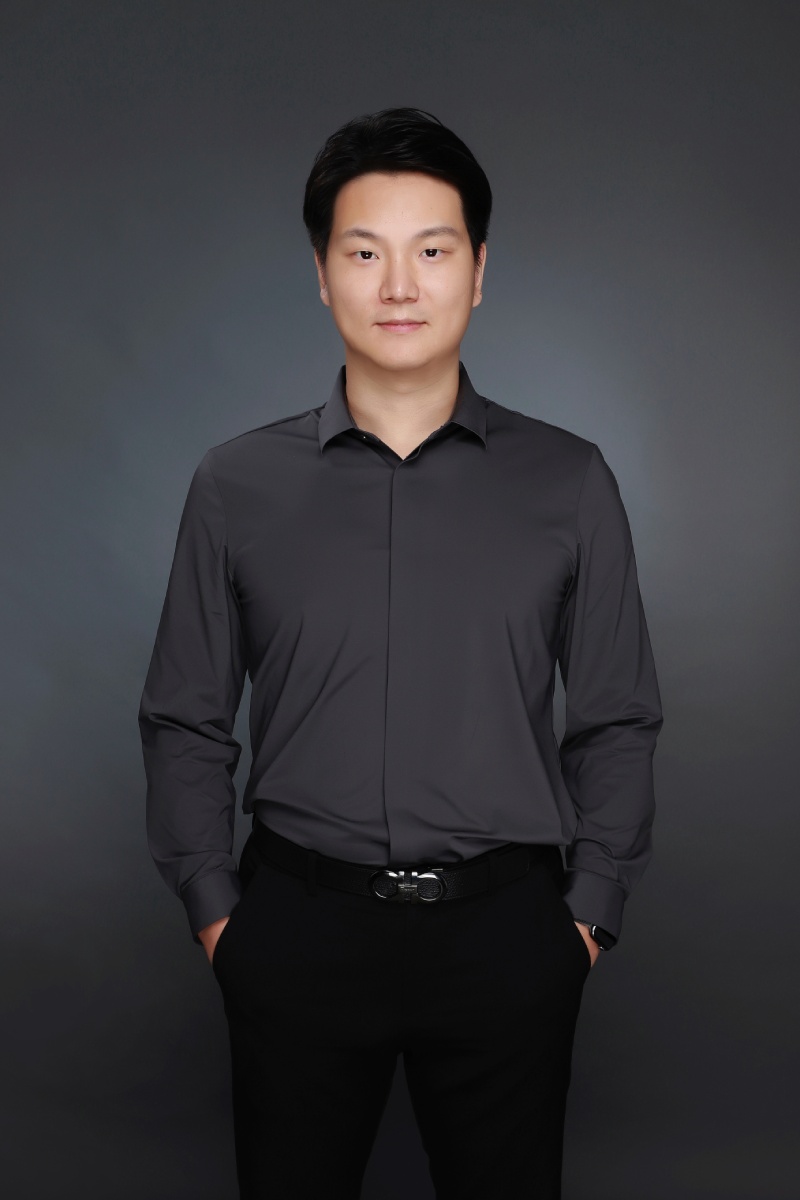 There is a widely held impression that Chinese entrepreneurs and investors are more open to venture into Web3 businesses compared to their peers in the rest of the world. Why is this?
Internet-based businesses are much easier for the ordinary Chinese to break into. It is a blank space: a sandbox where everyone can express freely, and where people can succeed on the basis of their intelligence and hard work. Traditional industries, on the contrary, have a high threshold for entry. Prior to the Internet, there were only two traditional industries open to private, non-government economies for Chinese businessmen: real estate and automobiles. However, the start-up capital for both is prohibitive for ordinary people. So, there is a very slim chance for someone from an ordinary worker's family to become a CEO or achieve financial freedom.
Did you come from an "ordinary worker's family"?
I was born in a small town In China. My father was a painter who worked in the Cultural Bureau. He was responsible for painting propaganda murals on the walls of the major streets. When I was about 10, I read a magazine called Business World, which somehow ended up in our home. The magazine had stories about corporate management, with profiles of people like Bill Gates. It revealed a new world to me that was so different from my reality, and I yearned to be a part of this world. That was when I started thinking about my future and the kind of person I want to be.
When did you decide you wanted to be an entrepreneur?
I started researching ways to be an entrepreneur when I was 19. I saw that the Internet was a whole new world that is largely free from restrictions and prohibitive barriers.
How did you parents take this?
My mother had advised me not to start a business, while my father suggested I should join the army and then go into politics.
Tell us briefly about your entrepreneurship journey.
I started my first businesses in the field of mobile Internet, but they were not that successful. Instead, I subsequently found success in Web3, particularly in the area of blockchain technology. You could say that I was able to catch two waves of Internet evolution, which is rare.
There was once I was even in involved in the real estate rental business. That was in 2014 when my previous company—a tech-based food delivery platform—went bankrupt and I needed to find a new business to support my team. The real estate venture was fast-growing and profitable. However, I didn't regard it as my main business. Why? Because there are no shortage of people like me in real estate. I wanted to devote myself to more challenging and complex businesses. If it is too easy, there is no sense of accomplishment.
Why were you not afraid to go back into the tech industry after failing once before?
I was prepared. The tech industry moves very fast and I knew the conditions would be different when I went back. We found big companies that lacked tech capability, as well as those that were too engineering minded to communicate with enterprises and customers that were non-IT related. This presented an opportunity for us in the field of software development. In the meantime, I continued to look for better opportunities—and that came in the form of Web3 infrastructure development.
The products of the truly great and powerful companies are all infrastructure-based technologies. The earliest railways, operating systems, Intel chips, and even social platforms like Facebook and search engines are all forms of infrastructure. They are essential—things that you need and use daily. Only by making this kind of product that we would have a chance to become a great company. So, what we focus on is not physical infrastructure, but information infrastructure.
Crypto-mining is part of GreaterHeat's core business. What is your take on the state of cryptocurrency right now?
It can scare some people. Some may even think it's a scam. I think this is a normal phenomenon in the early development of any industry. This is just is the financial perspective, but we also need to see the technological aspect of cryptocurrency. If you removed the cryptocurrency component from web3, and leave only blockchain, smart contracts and oracle technologies and services, then web3  is actually no different from Web2.  In fact, as a technological foundation, it would not even be as good as Web2. In terms of technology, Web3 companies from China like ourselves have strong capabilities. Besides crypto-mining, we also develop technological services and solutions such as cloud storage, computing resources and blockchain development.
Tell us about the GreaterHeat's growth.
We achieved about US$27 million in revenue in 2022. For 2023, we project that a third of our revenue would come from mining services, which will contribute to our income in fiat currency. The remaining source of revenue will come from the cashing of crypto. Currently, we are setting up a team specialising in the secondary market and are looking for partners to work with us to market our crypto assets.
How would you describe yourself as a leader?
I want to be a person who is emotionally stable and always give people positive motivation. I have always been an optimistic and trusting  person. Of course, if a person is breaks that trust, I will withdraw from them—but this will not affect my trust in the next person. I also believe that everyone's potential is the same—we just need the means or stimulation to unleash it. I am willing to pass on my knowledge. As long as I can do it, others can, too.
What do you consider to be the most underrated virtue?
Sincerity. The lack of it actually causes troubles and obstacles. I believe in being clear in my intentions and expressions. This means that what we say exactly what we think—there is no need to modify anything. I don't have any management skills or strategies, but when I encounter a problem, I find a way to figure out what's going on, and then communicate with all parties sincerely. This approach hasn't failed me so far.