The adage "don't judge a book by its cover" certainly applies to the new H. Moser & Cie. Endeavour Perpetual Calendar
On first impression, this looks like any simple—albeit very stately and stylish—three-hand watch. In truth, this is one of the most mechanically advanced calendar timepieces in modern watchmaking.
It is hard to see it at first. Despite its austere appearance, the Endeavour Perpetual Calendar is a technical powerhouse. As its name suggests, this is a perpetual calendar watch—a complication that mechanically computes and displays the time, date, month, and leap years at a single glance. However, unlike regular perpetual calendars, which can be difficult to read and set, H. Moser's version is minimalist, fuss-free and user-friendly.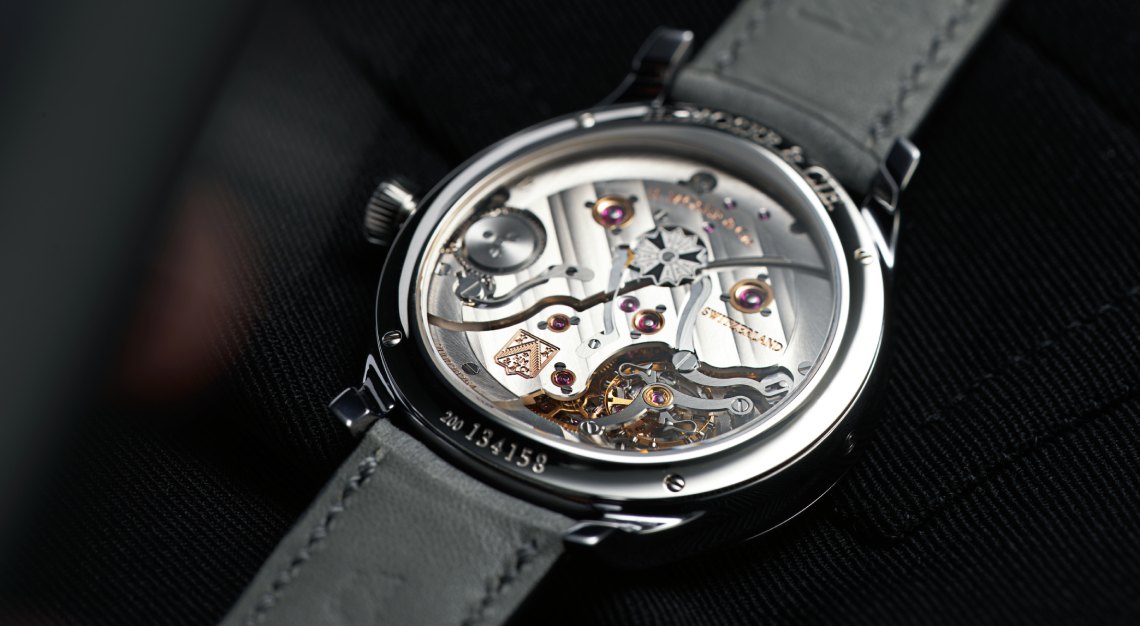 Instead of having numerous sub-dials for calendar displays, the Endeavour Perpetual Calendar's dial is simple and clean. In addition to the date window at 3 o'clock, a discreet hand at the middle of the dial indicates the month, using the 12 hours as reference points. At the back of the watch, a star-shaped wheel shows the leap year.
The thoughtful innovations don't end there. The user can adjust the calendar displays, both forwards and back, by simply turning the crown. Meanwhile, its hand-wound movement boasts seven days of power reserve on a full wind. This takes the hassle out of always having to set the watch if you are not wearing it often.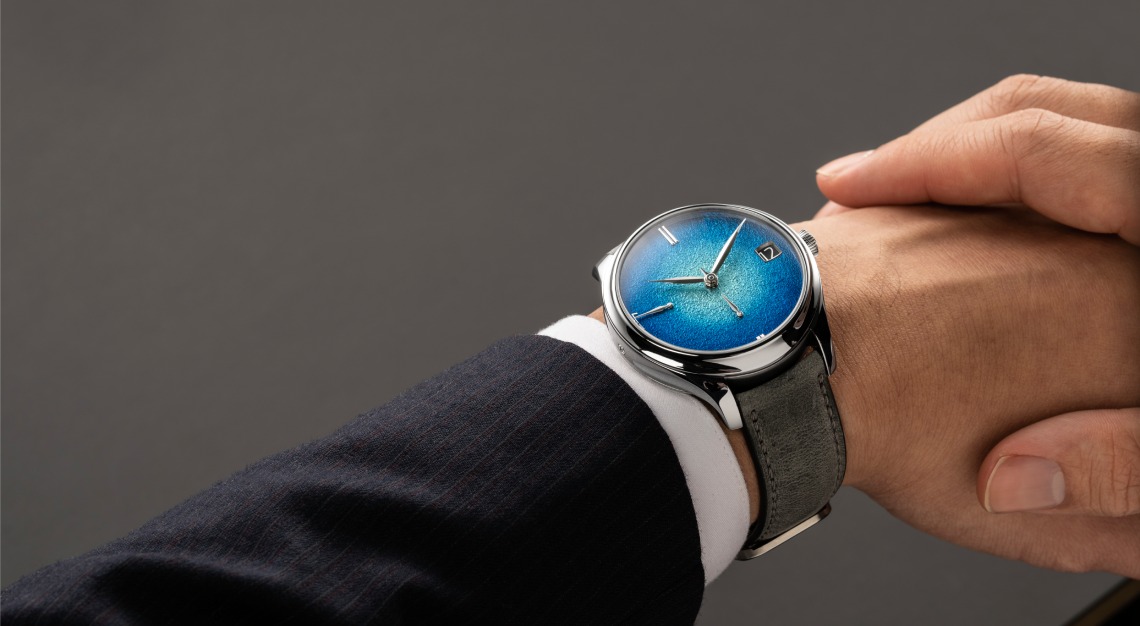 This year's incarnation continues to boast the same lauded technical features. However, it also ups the ante by captivating with a blend of artisanal verve and contemporary chic. The new model comes in a 42mm tantalum case. A dense and robust metal, tantalum is also highly corrosion resistant and hard to polish.
But it is the gorgeous blue dial that really wins us over. The dial's gradated blue tones are created using a painstaking enamelling technique known as grand feu. French for 'great fire', the technique involves the repeated application of coloured enamel on the dial and firing it in an extremely hot oven to achieve the desired hue. At the same time, the dial is finished with an engrained texture which lends it beauty and depth, recalling a miniature impasto painting.
Introduced in 2005, the Endeavour Perpetual Calendar—known back then as Perpetual 1—was launched to instant critical success. Now clothed in artful new embellishments, not only has the watch not aged, it seems to have rolled back the years.