From Fifth Avenue to Central Park, each glittering suite shares a little more of the city's beloved landmarks and their symbiotic connection to Harry Winston's roots
It's the city that never sleeps. The city so nice they named it twice. The city of Harry Winston's inspiring backstory, and a constant source of inspiration for the jeweller to this day. New York City and its numerous iconic landmarks have become the theme of Harry Winston's new high jewellery collection, which includes the familiar sights and favourite places that have shaped Mr. Winston's extraordinary life.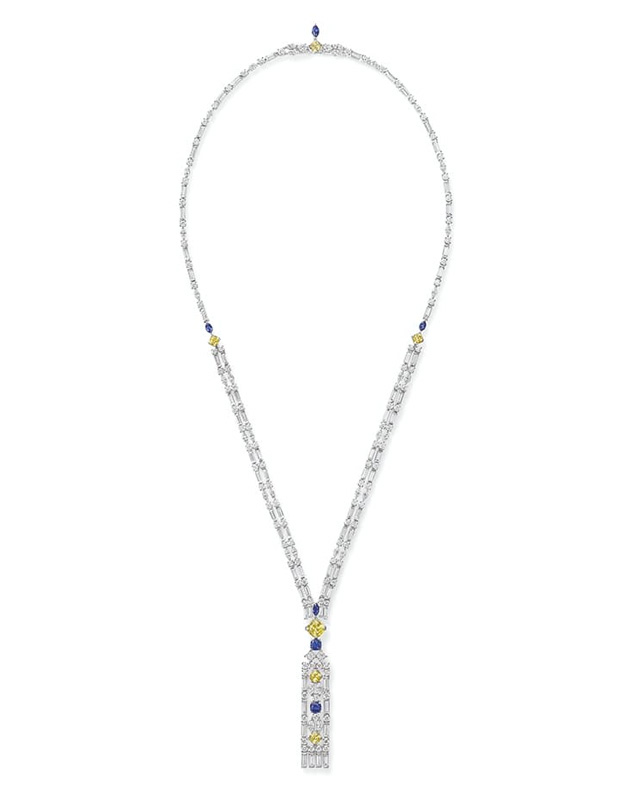 With the Brownstone suite, baguette and round brilliant diamonds join marquise-shaped stones and square-cut coloured gems in an artful geometric motif that pays tribute to those beautiful historical rowhouses, where Harry Winston lived as a child.
Comprising a long pendant necklace and matching earrings, the pieces mix sugar-loaf turquoises with blue sapphires, or yellow sapphires with blue sapphires.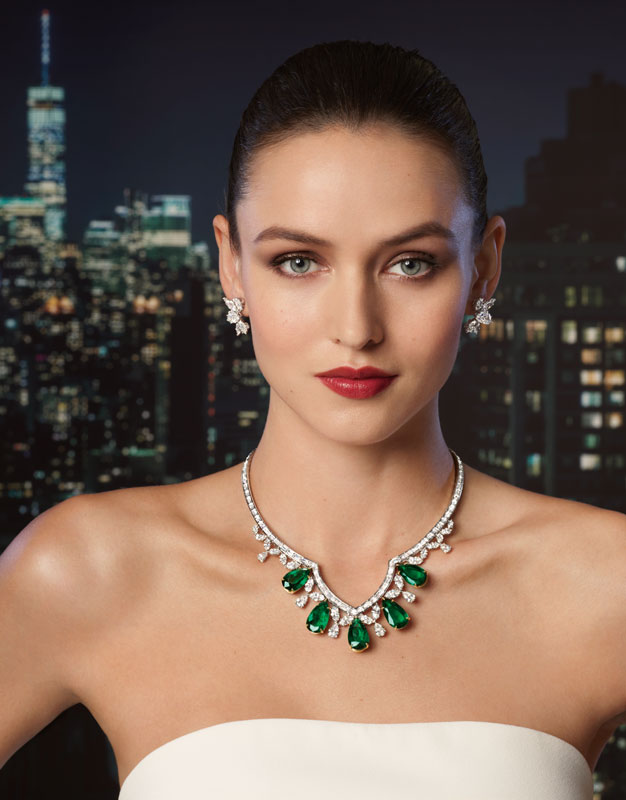 Meanwhile the Cathedral suite is another ode to New York City architecture. Winston's first location on 7 East 51st Street sat directly across from the famed St. Patrick's Cathedral, and he loved the neo-gothic structure.
The Cathedral necklace and earrings mirror those perfect proportions with pear-shaped emeralds against baguette and marquise-cut diamonds.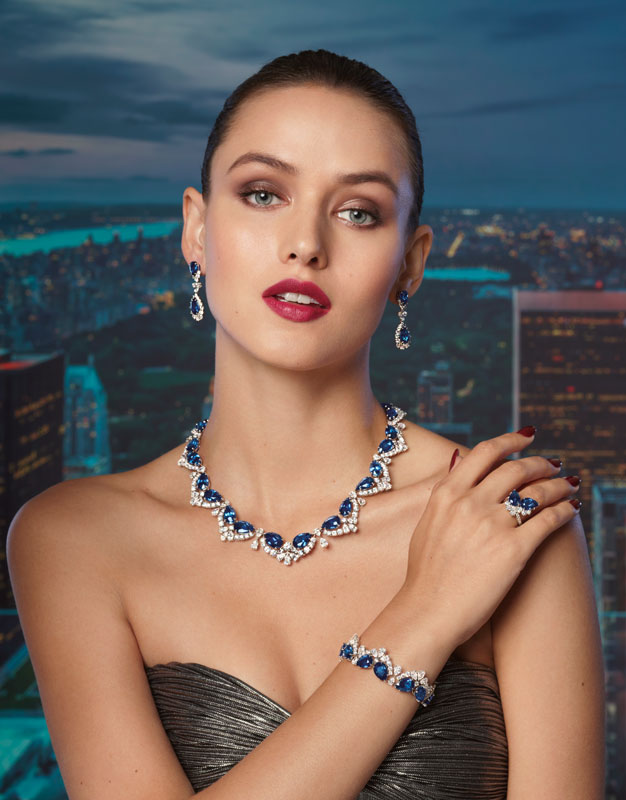 The bustling streets and avenues of Manhattan also get reimagined as jewellery. In the City Lights and Fifth Avenue suites, vibrant gemstones mingle with brilliant diamonds to capture the electrifying mood of the city, while six incredible high jewellery sets reflect the famous thoroughfare's prestige and sophistication.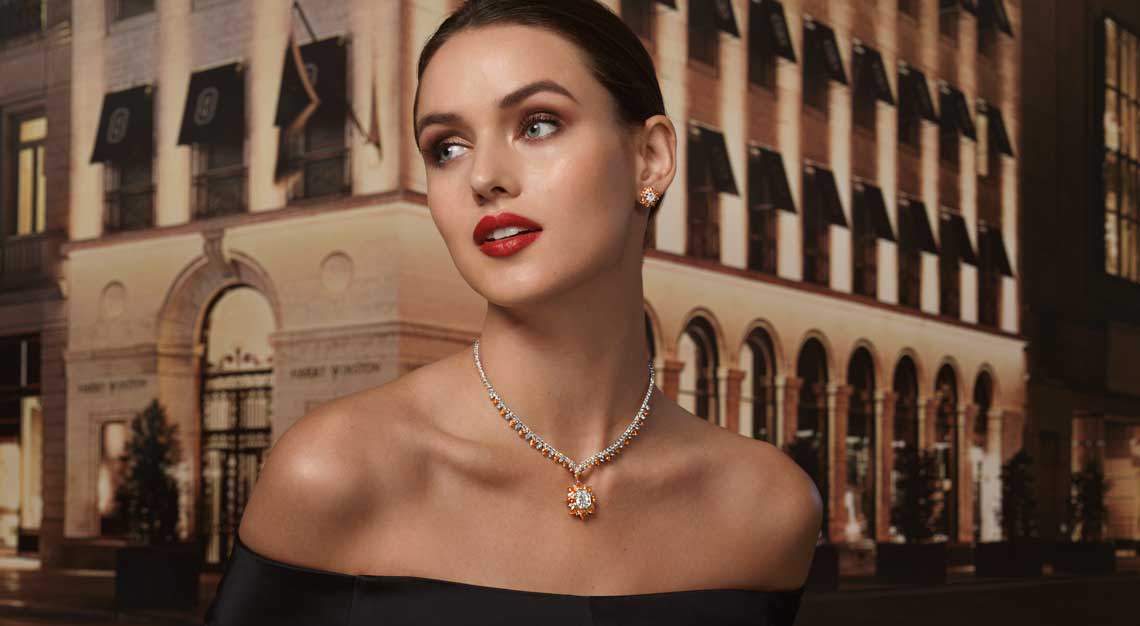 Fifth Avenue is of course the present location of Harry Winston's flagship salon, having moved to 718 Fifth Avenue since March 1960. So the 718 suite reflects everything that makes the store unique, from its historic charm to the elegant details of its gilded vitrines.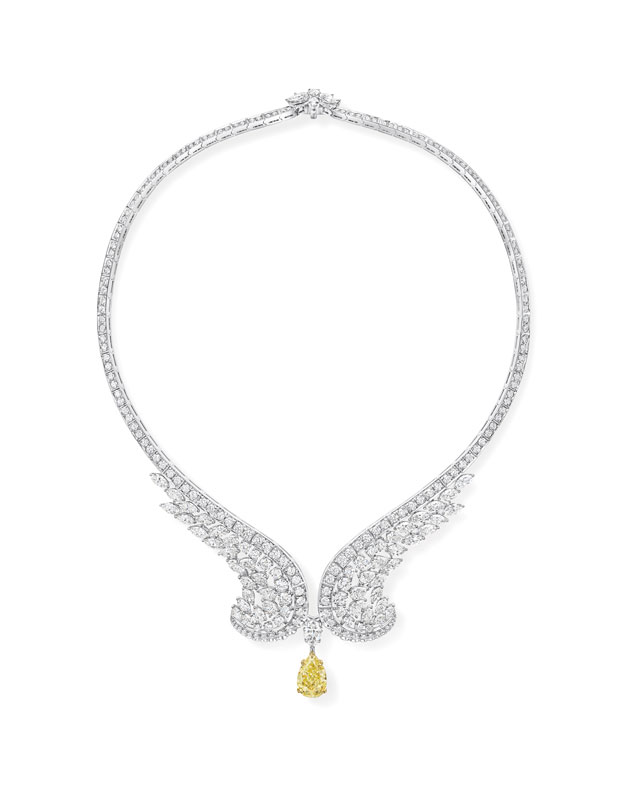 This crosstown journey continues onward to the imposing Grand Central Terminal with its famed cast-iron eagles symbolising growth, flight and movement. Recalling the majesty of the powerful raptor, the Eagle suite includes a dazzling necklace where white and yellow diamonds evoke a pair of wings in flight.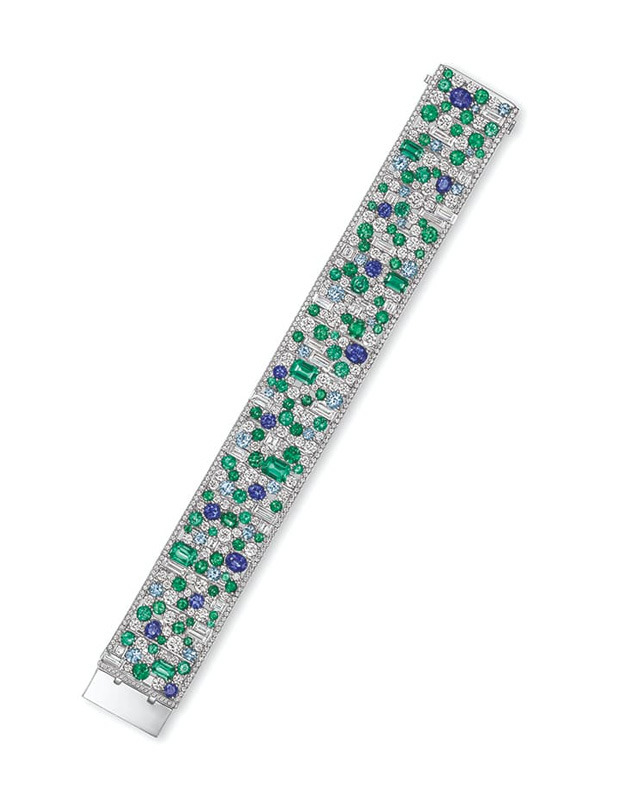 Next, we arrive at every New Yorker's favourite part of the city, Central Park. Just a few blocks away from Harry Winston's office, this extraordinary landscape was always inspiring to the jeweller and his designers. Here, emeralds, sapphires, diamonds, and aquamarines nestle in close quarters to recreate the world-famous public park in different perspectives, adding a spot of tranquillity among the city sights.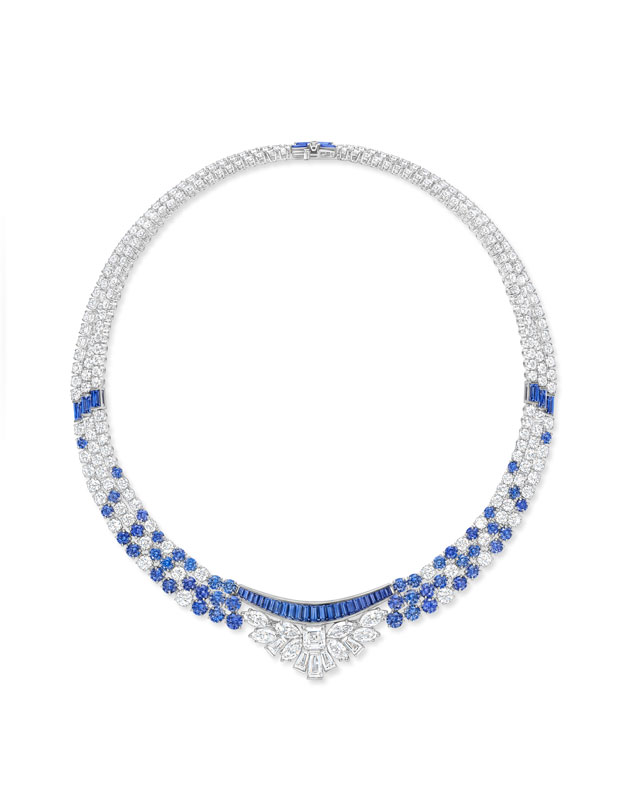 Finally, the collection's newest pieces unveiled in 2023 are inspired by the lights and colours of New York City when day transitions to dusk.
Crafted as a spectacular necklace and pair of earrings, Manhattan from the Sky recalls the beautiful hues and luminosity of the city's skyline. Radiant blue sapphires in round brilliant and baguette cuts evoke the stunning landscapes of blue hour in Manhattan.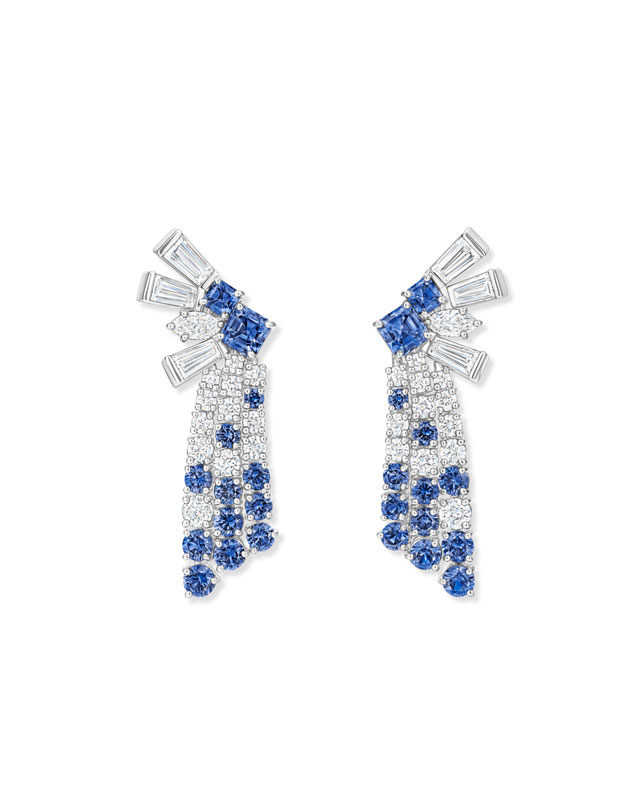 They are joined by white diamonds in a variety of different styles such as round and marquise brilliant cuts, along with baguette and square cuts, sparkle like the countless glittering windows we see on skyscrapers all over this amazing city that never sleeps.