Get your remotes ready. Master of None is coming back with its third season and this time, it's in London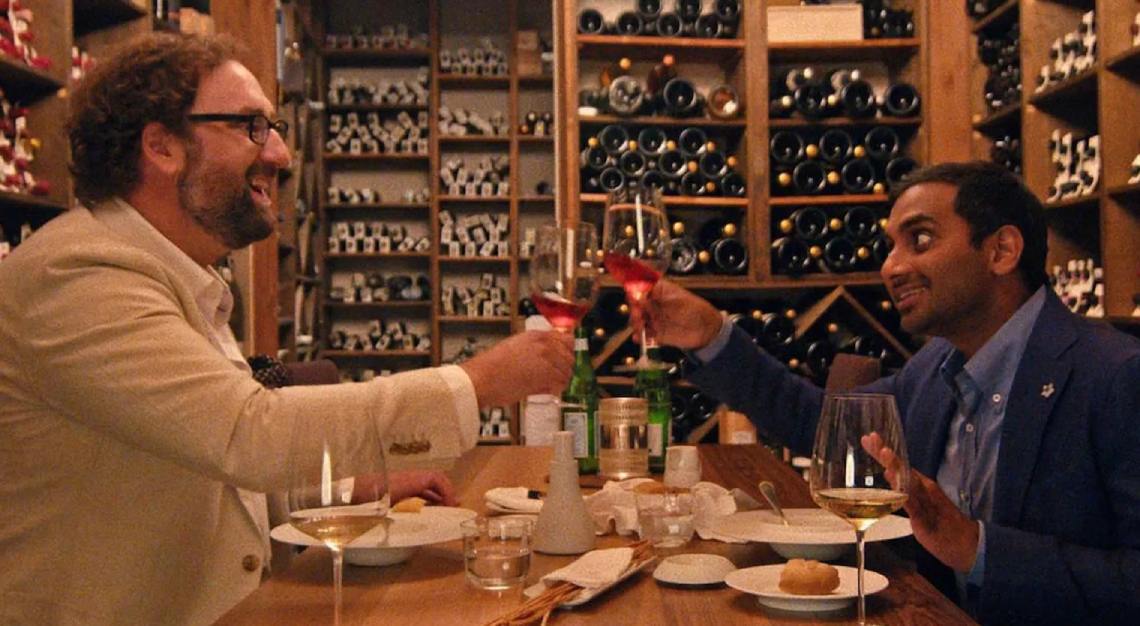 The comedy-drama, created by Aziz Ansari and Alan Yang, was first released in 2015 on Netflix. Since then, it's won three Emmy Awards and a Golden Globe. After almost four years since its second season (as well as sexual misconduct allegations made against creator and star Ansari), the third season was reportedly in production in spring 2020 until it was postponed due to the pandemic.
The newest season is set to be in London, after the previous season's successful filming in New York and Italy. As per the series tradition, the series will feature a myriad of the best restaurants the city has to offer. Their New York run featured Carbone, Los Tacos No. 1 and The Four Horsemen.
While there's no set list for the third season, there are rumours of some of the restaurants Master of None is slated to feature. Internet sleuthing has driven fans to suspect that we'll be seeing P. Franco, St. John, Flor and Padella Pasta.
But restaurants aside, the third season also promises some familiar faces: Eric Wareheim as Arnold and Lena Waithe as Denise. Naomi Ackie from The End of the F***ing World will also be joining Dev's adventures.
While we're unsure of the exact restaurants and the current status of Dev's love life, we can expect some pretty good writing. After all, Ansari told Spettacolo Italiano, "If I'm not writing something now [during lockdown]… it's pretty lazy right?"