In celebration the brand's 170th anniversary, Hästens has launched the drēmər (pronounced as 'dreamers'), an embodiment of six generations of dreams, achievements, excellence, mission and mastery 
From a US$400,000 luxury mattress for Drake to a custom circular bed spanning 4.3 metres, Hästens creations represent the crème de la crème of bedding. And its latest sleeper is no exception.
The family-run Swedish outfit just unveiled an exclusive new model fittingly christened the drēmər, or dreamer, which was inspired by the power of the human mind and the endless possibilities of manifestation. Coinciding with the mattress maker's 170th anniversary, the drēmər also pays homage to founder Pehr Adolf Janson and the six generations of "dreamers" (master craftsmen) who helped establish Hästens as a major luxury name.
The drēmər was penned by world-renowned interior designer Ferris Rafauli, who previously designed the Grand Vividus model. Like its high-priced predecessors, the lavish bed was meticulously handcrafted across more than 300 hours in the company's state-of-the-art "Santa's workshop" in Köping, Sweden.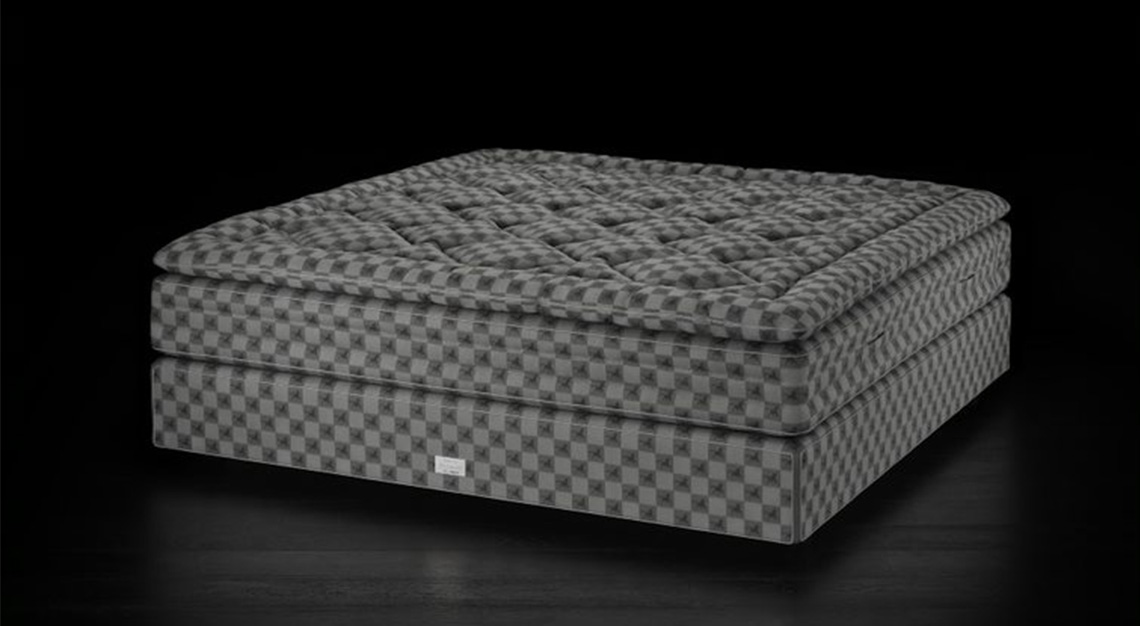 Entirely handcrafted, the 217kg drēmər is beautifully upholstered with Rafauli's unique woven checkerboard fabric, available in four colours: Traditional Blue, Black Shadow, Natural Shale and Phantom Charcoal. Made with the highest pocket spring system, the bed's foundation features the company's trademark combination of cotton, wool, flax and horsehair. 
What sets the drēmər apart from the Grand Vividus and others, though, is the velvet headboard that comes complete with intricate piping and a striking hue to complement the checkered fabric. At the foot of the bed, there is also a silver-plated brass plate that is etched with the phrase "Drēmər, The Day Is Yours," along with "Hästens" and "Ferris Rafauli." Elsewhere, the bed sports a set of sleek lacquered wood legs designed exclusively for the drēmər and available in black and blue.
The drēmər is yours for US$36,000, available at Hästens stores and partners globally now.
Hästens
2 Bayfront Avenue
The Shoppes at Marina Bay Sands
B1-52
Singapore 018972
This story was first published on Robb Report USA