In our weekly series, we bring you the latest in luxury news around the world. This week's highlights: The Macallan Experience lands in Shanghai, the most expensive cocktail and Ralph Lauren's exclusive collection for Roblox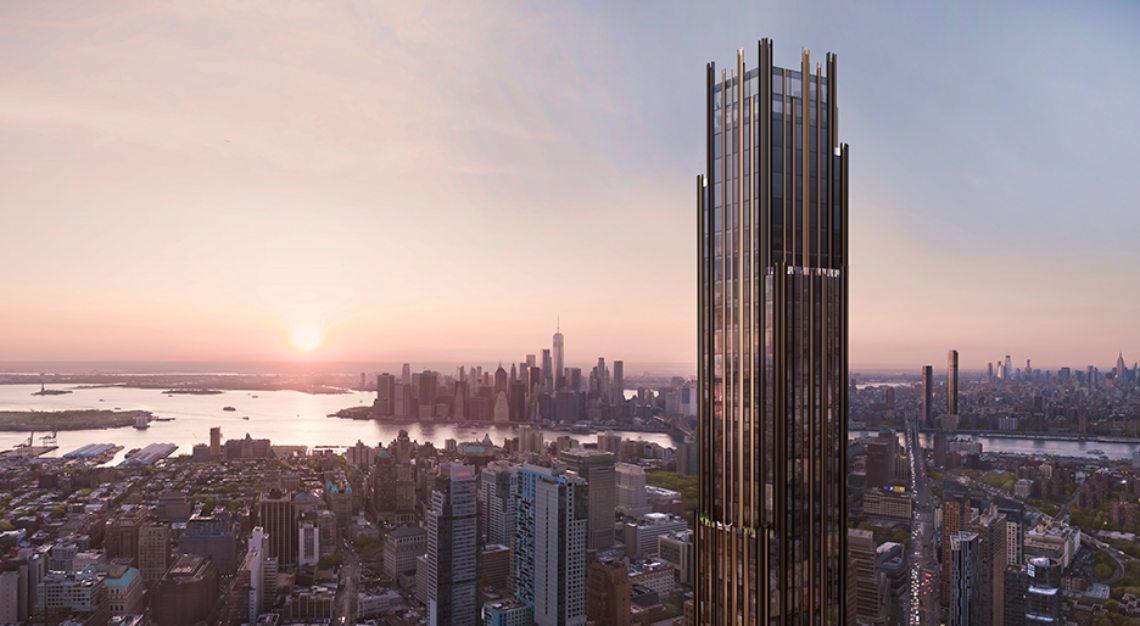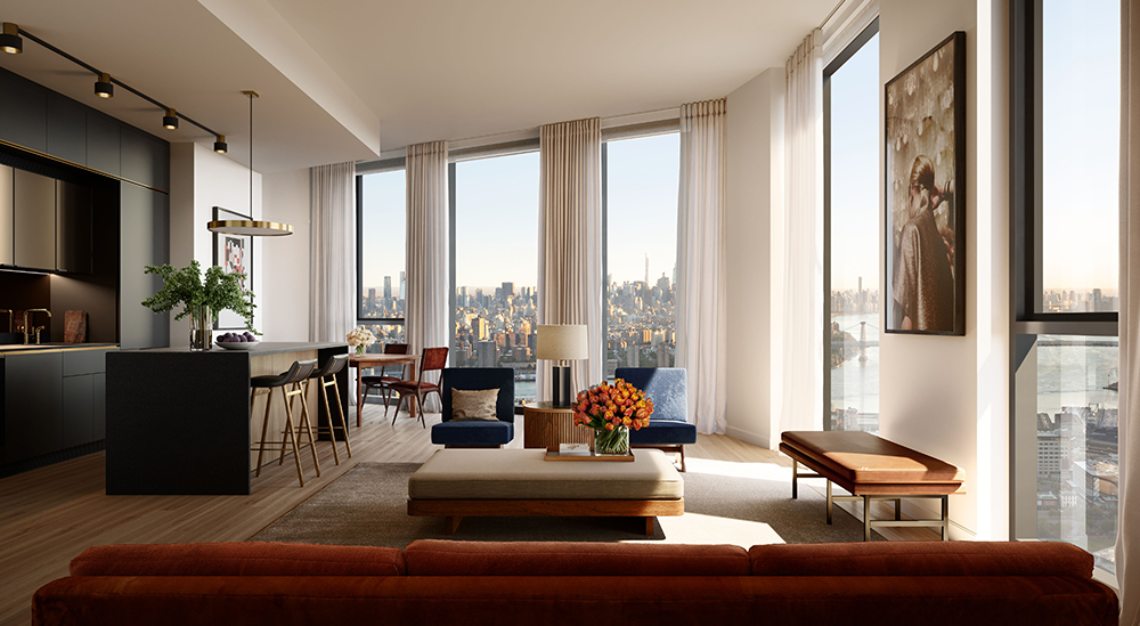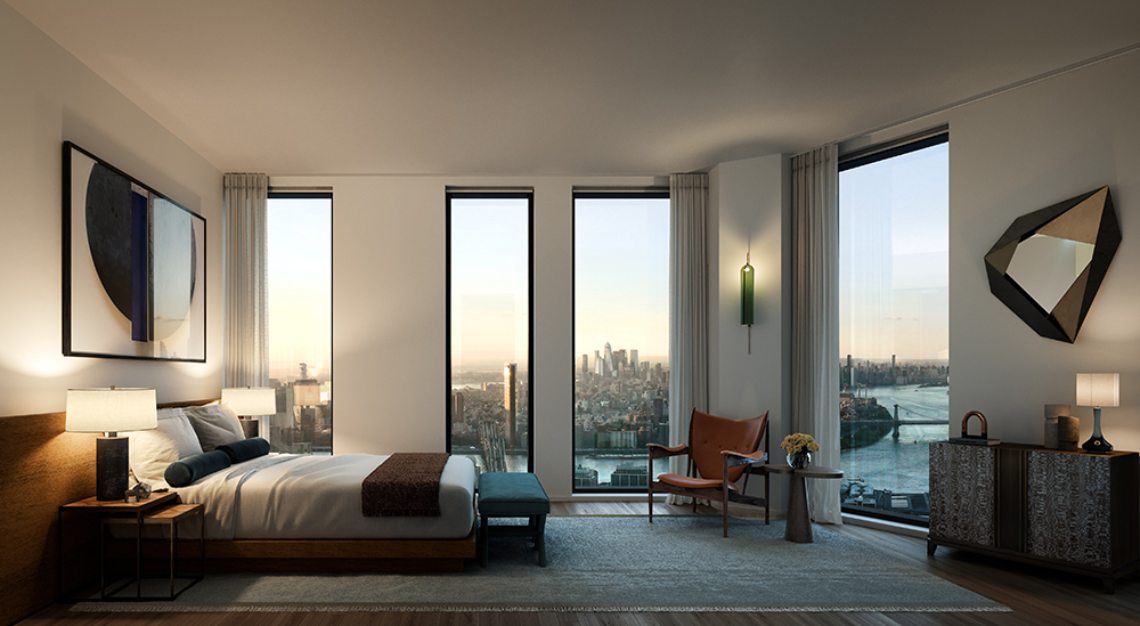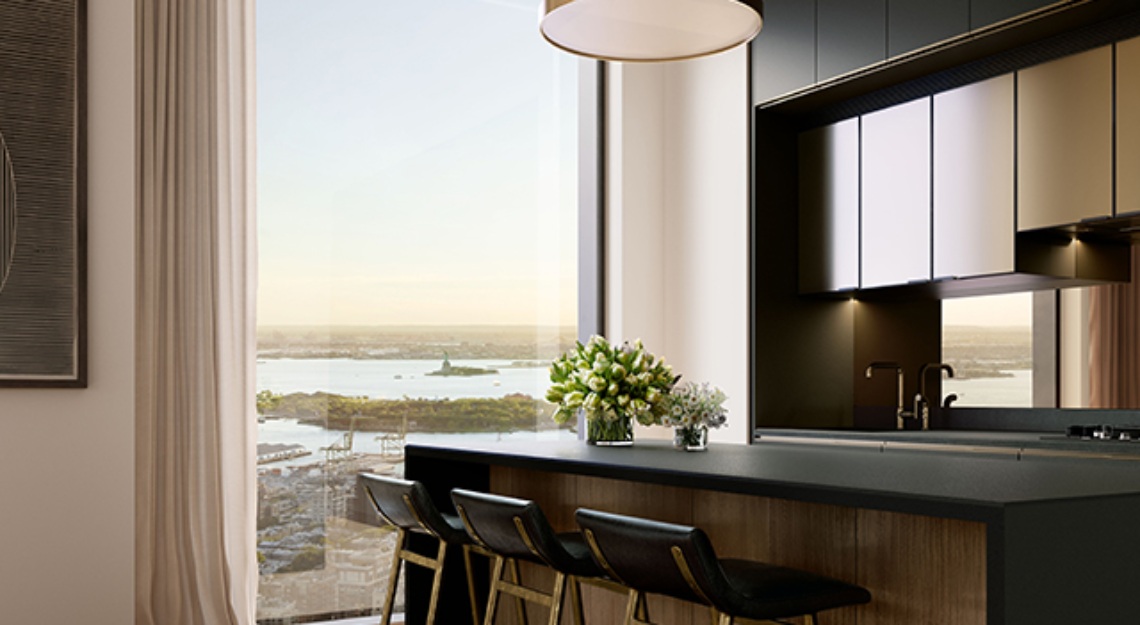 Inside Brooklyn's tallest residential tower
Why you should care: The supertall is coming to Brooklyn. Topping out in October at a whopping 325 metres, a new residential building dubbed Brooklyn Tower is reshaping the borough's skyline. It's comprised of 550 units altogether, with 150 for purchase and 400 for lease. Gachot Studios designed the individual apartments in collaboration with SHoP Architects, the firm behind Brooklyn Tower's tall, slender facade.
The vision for the interiors is to mirror SHoP's exterior palette, which will incorporate stone, bronze and stainless steel. "The materials that are in the kitchens, in the bathrooms and in all the residences are such a play off of all the materials that were used in the facade," says Christine Gachot, one of the founders and principals of Gachot Studios. "The facade materials were in our studio and on our desks all day, every day. That's how we came up with the palette, the materiality, the warmth." The kitchens, for example, will feature bronze finishes throughout, plus black granite counters. They will be fully fitted out with Miele appliances, too, from dishwashers and convection ovens to refrigerators and gas cooktops. White oak floors run throughout the residences and juxtapose some of the earthier, deeper material choices. The bathrooms, meanwhile, will also feature a few subtle bronze details in the mirrors but are primarily defined by their marble finishes. The walls are a Breccia Capraia marble, while the floors are a more traditional white-and-grey stone dubbed Bianco Dolomiti.
Much of these interior and exterior aesthetics come from the borough's history. Brooklyn Tower is attached to the old Dime Savings Bank of Brooklyn, which was constructed between in the early 1900s and is a New York City landmark. The supertall's collaborators hope their new build will have the same long-term impact. "These projects of such scale, they influence all of our lives as New Yorkers," says Gachot. "And they influence the way people think about our city. That's a monumental responsibility in my mind."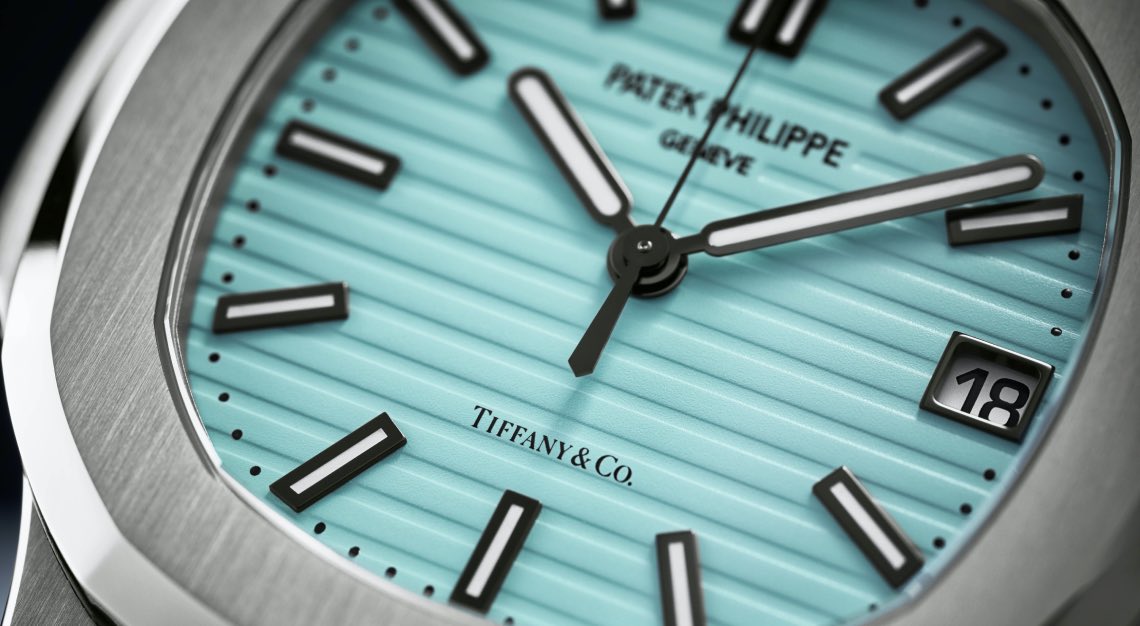 A Patek Philippe with a Tiffany blue dial sells for US$6.5 million
Why you should care: A single Patek Philippe Nautilus Ref. 5711 in Tiffany & Co. blue, one of 170 pieces signed by both the watchmaker and the retailer, sold at Phillips this morning for a hammer price of US$5,350,000 (S$7,317,195), which comes to US$6,503,500 (S$8,894,837) with the buyer's premium. It was stiff competition with bidders from all over the world quickly throwing in their paddle. Bidding started at US$20,000 (S$27,354), met the US$50,000 (S$68,385) mark in seconds – the piece retails for US$52,635 (S$71,989) – before leaping to US$300,000 (S$410,310), US$400,000 (S$547,080) and US$500,000 (S$683,850). And so it continued to climb ascending into the millions. A remote bidder in Miami took home the watch – and you can bet this client won't have any trouble being spotted in the eggshell blue colour that is the signature of the American jeweller.
The proceeds from the whopping US$6.5 million (S$8.89 million) sale will be donated to The Nature Conservancy, a global environmental organisation located in Arlington, Virginia. For the rest of you looking to get your hands on what is said to be the final version of the famed Ref. 5711 Nautilus at the vastly more affordable (relatively speaking) retail price, you will have to start sweet-talking your Tiffany's sales associate, assuming you don't already have them on speed dial. Mere mortals will have to wait and get their hands on one in the secondary and expect to shell out a rather hefty sum.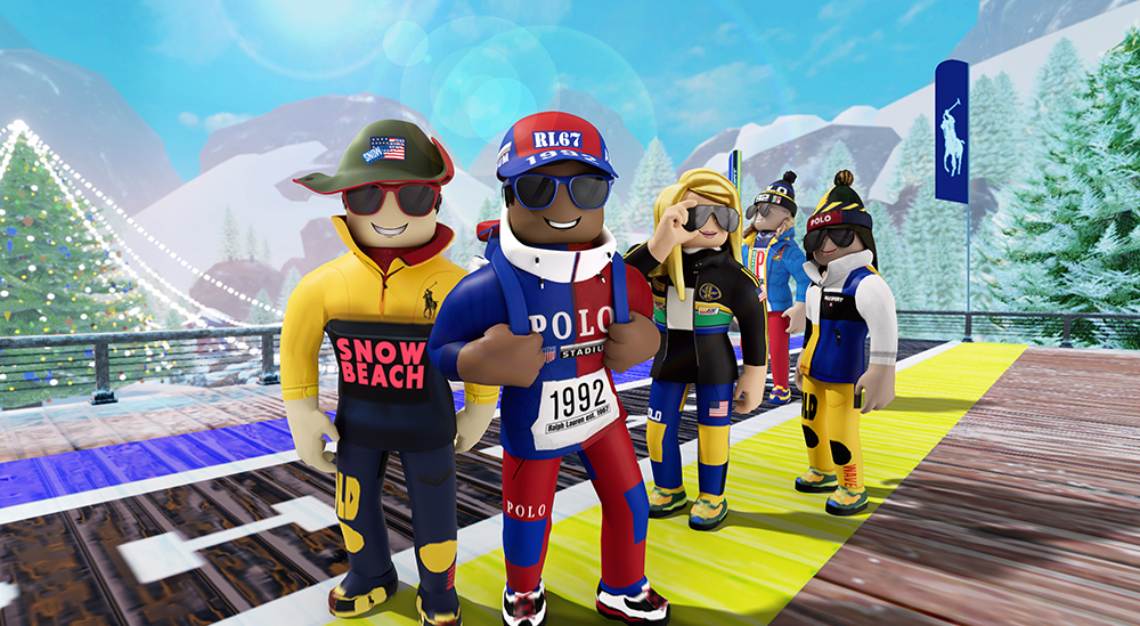 Ralph Lauren dropped an exclusive digital winter collection on Roblox
Why you should care: Ralph Lauren has taken its first steps into the metaverse by launching a digital collection of gender-neutral clothing exclusively for Roblox, an online gaming platform. Within the holiday-themed experience, dubbed The Ralph Lauren Winter Escape, the avatars can wear up to eight sportswear looks from the brand's Polo Sport, Stadium and Snow Beach archives. Select items from the current collections will also be available, with most of the clothing coming in bold colours and sporty graphics. Fans can expect new products to drop weekly, ranging from new looks to limited-edition accessories, and surprise bonus items.
Roblox was launched in 2006 and allows users to programme and play games created by others. The Ralph Lauren experience is set against the backdrop of a snowy alpine landscape and offers a variety of activities such as ice-skating, toasting marshmallows, a holiday treasure hunt and warming up next to the fire with customised hot chocolate from Ralph's Coffee Truck. You'll also be able to claim rewards by decorating the tree at the center of the winter wonderland alongside fellow players.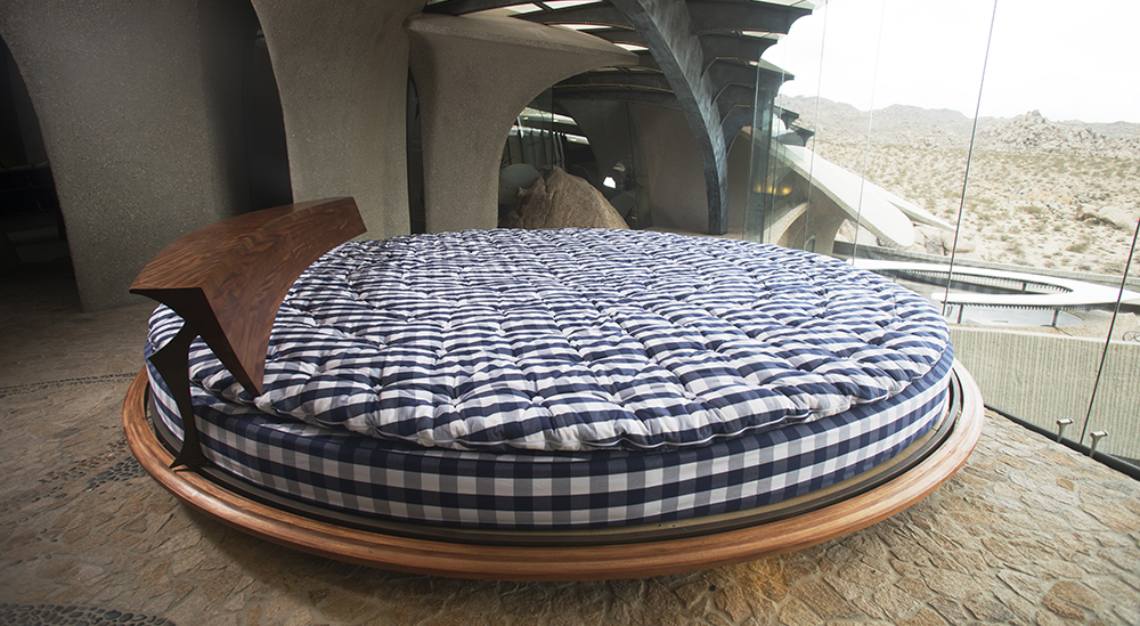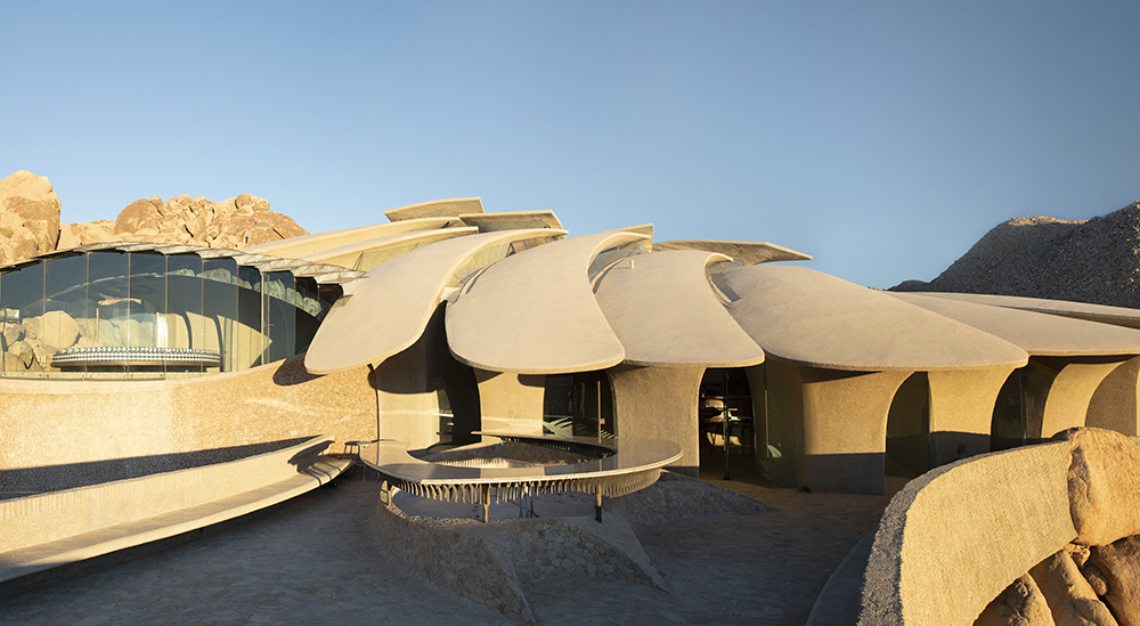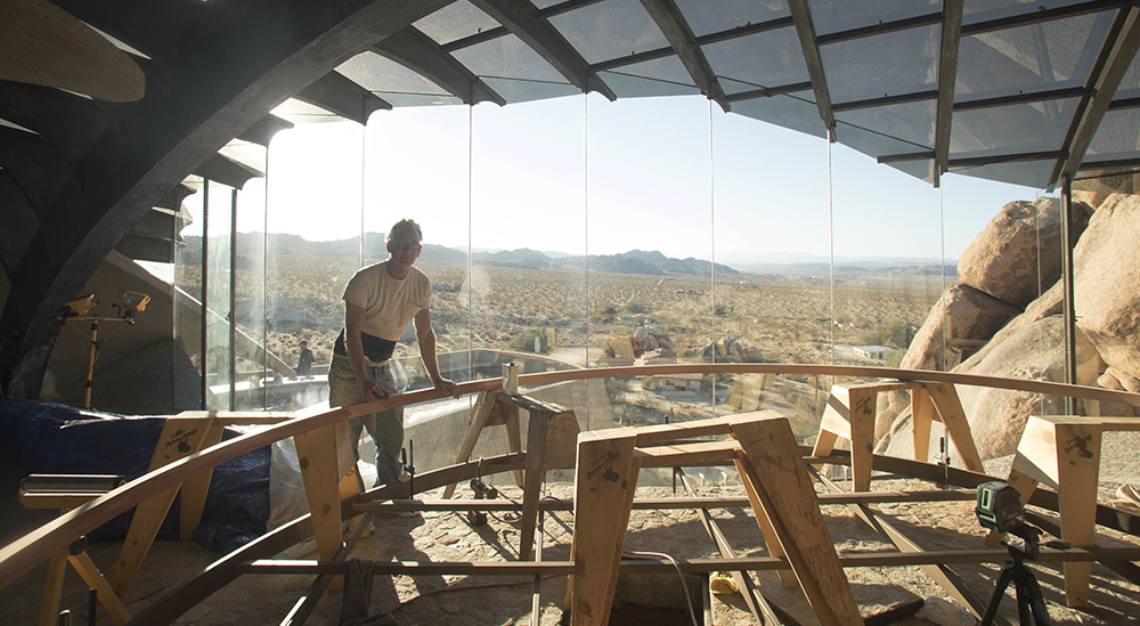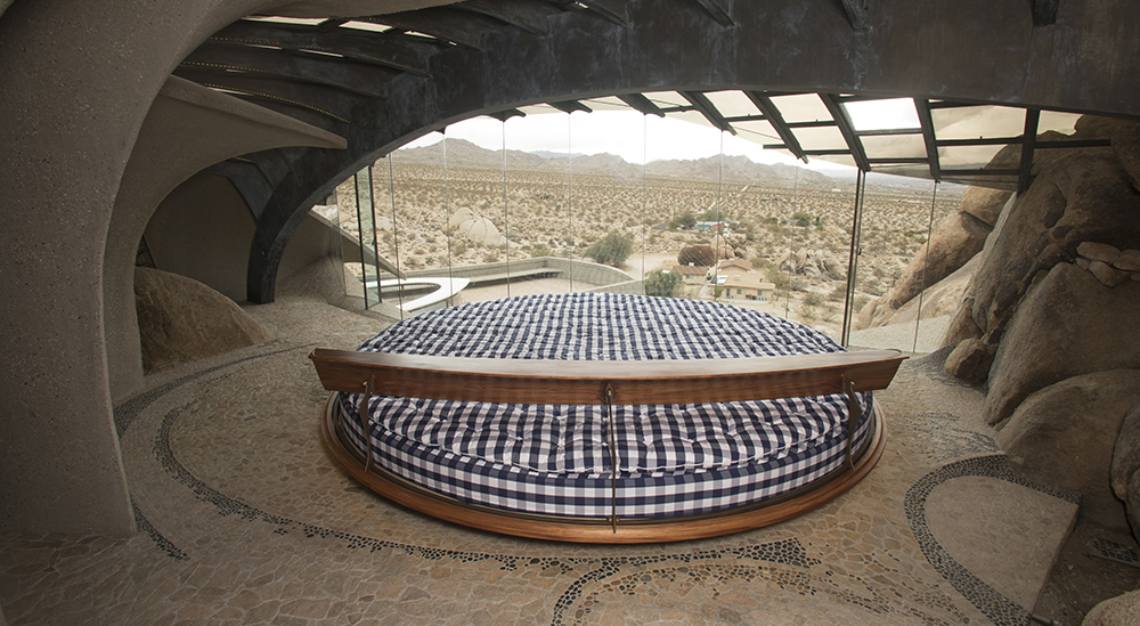 Hästens unveils its biggest custom mattress
Why you should care: The Swedish luxury bed purveyor, which has been crafting six-figure designs for more than a century, has just unveiled its largest custom bed to date in the organic architectural masterpiece that is Doolittle House. Located in Joshua Tree, California, this '80s abode was penned by starchitect Kendrick Bangs Kellogg for artist Bev Doolittle and her husband, Jay. The new owners wanted to add more sleeping space without disturbing "the poetic nature of the home," as they felt a responsibility to stay aligned with the Doolittle's original design. Adding new bedrooms was not an option, so the project's interior designer, John Vugrin, decided to turn an area that featured a small indoor pool into a communal room centred around a large bed in which guests could lay and soak in views of the national park.
"John turned to us and asked if we could create not just a circular bed of 4.2 metres, but the largest one in our 170-year history," Hästens partner Carl Larrson told Robb Report.
Hästens happily agreed to work together on the project, which took half a year to come to fruition. The team spent two months sketching and planning before the bed went into production; the handmade process then took four months and was overseen by master craftsmen at the Hästens "dream factory" in Köping, Sweden. At the same time, Vugrin hand-built an African mahogany wooden frame for the bed, which also took roughly four months to complete. As Hästens uses all-natural materials in every design, the bespoke bed aligns not just with the home's design, but with the surrounding landscape as well. The bed's foundation features a combination of cotton, wool, flax and horsehair. The horsehair was chosen because it creates a natural ventilation system, according to Larrson. Essentially, each strand acts like a miniature airway to channel away moisture and let in fresh air.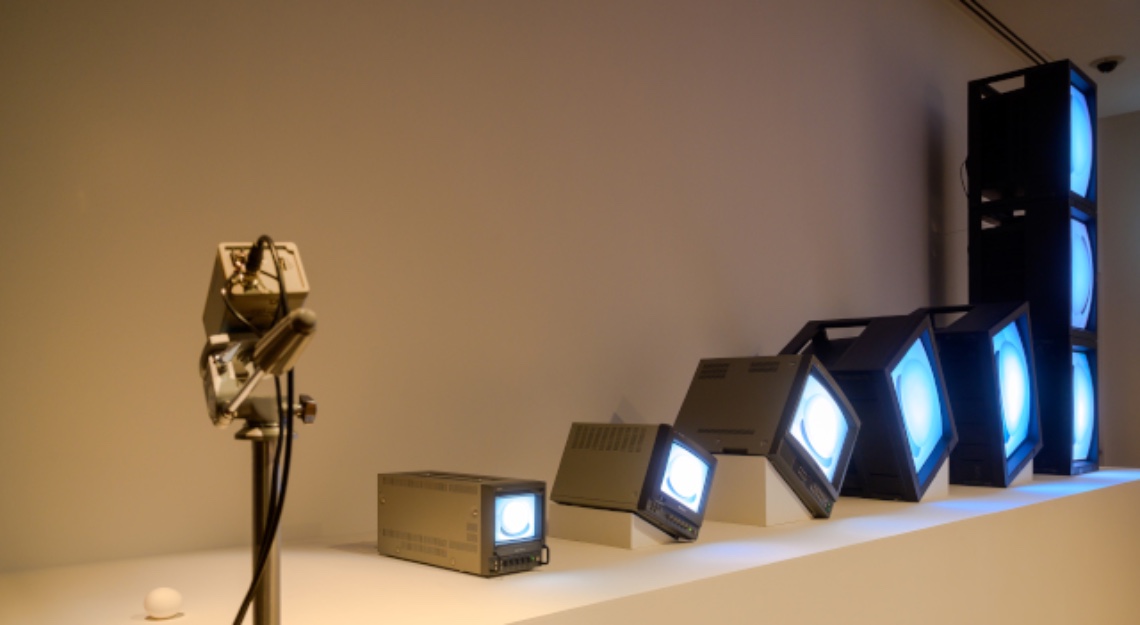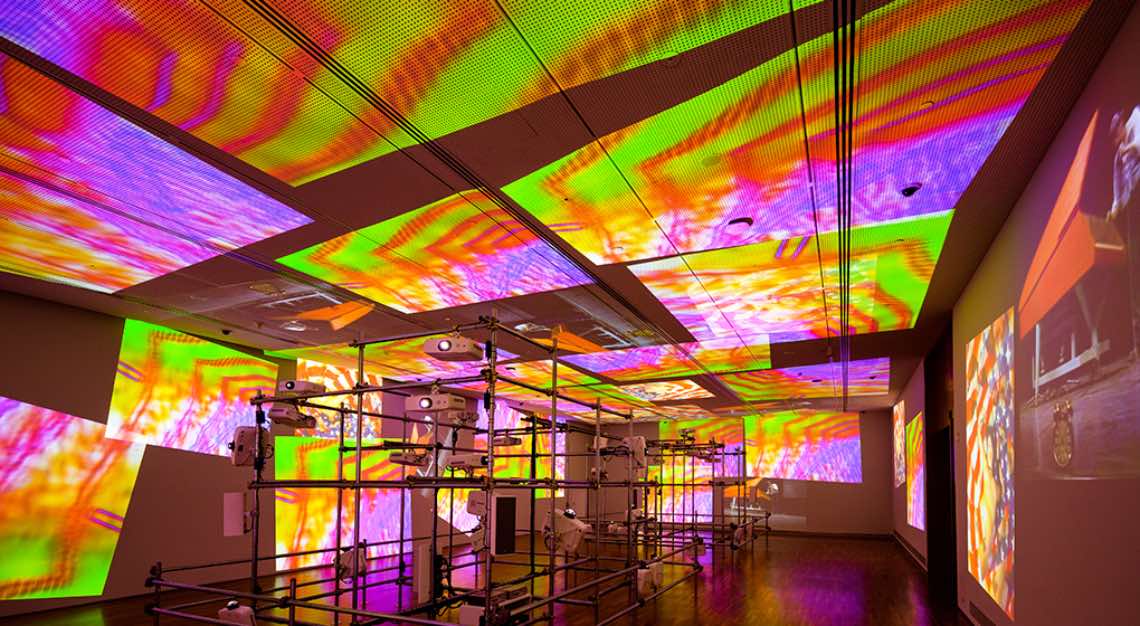 The Future is Now
Why you should care: With travelling and socialising slowly being in the clear, National Gallery is hosting its first major international exhibition in more than two years. Nam June Paik: The Future is Now has travelled far and wide across the world -– from London's Tate Modern to San Francisco's Museum of Modern Art – and concludes its tour here in Singapore, the only country in Asia to host it. Over 180 installations, projections, robots, and more will be showcased, and don't miss out on Sistine Chapel (1993/2021), which was the highlight of the late Paik's Venice Biennale exhibition. Running from now to 27 March 2022, tickets are available on the National Gallery website.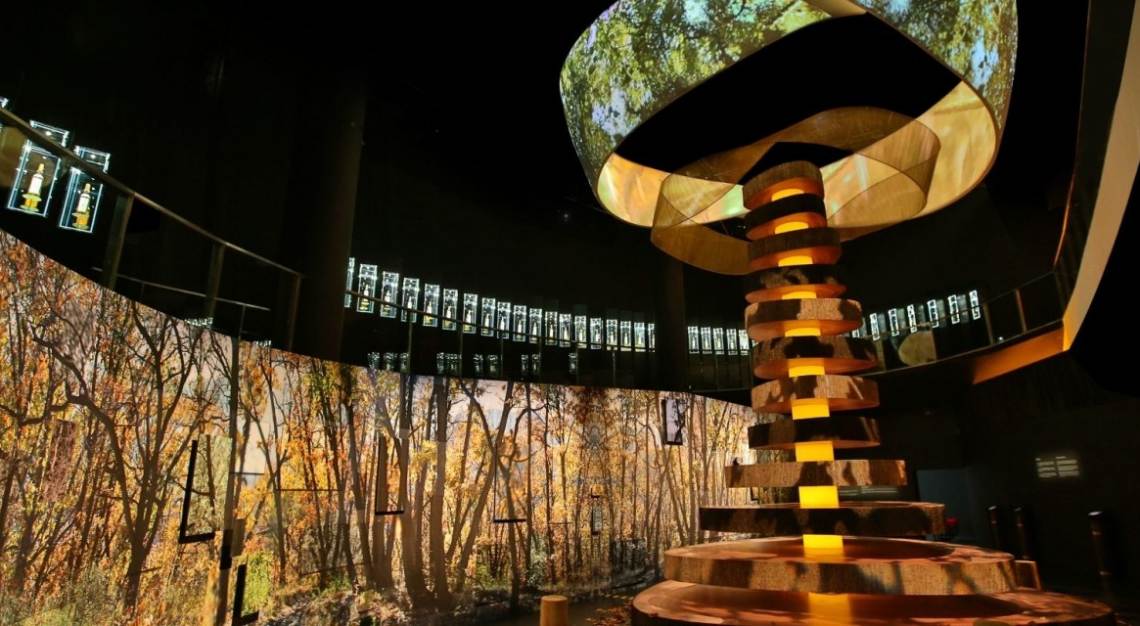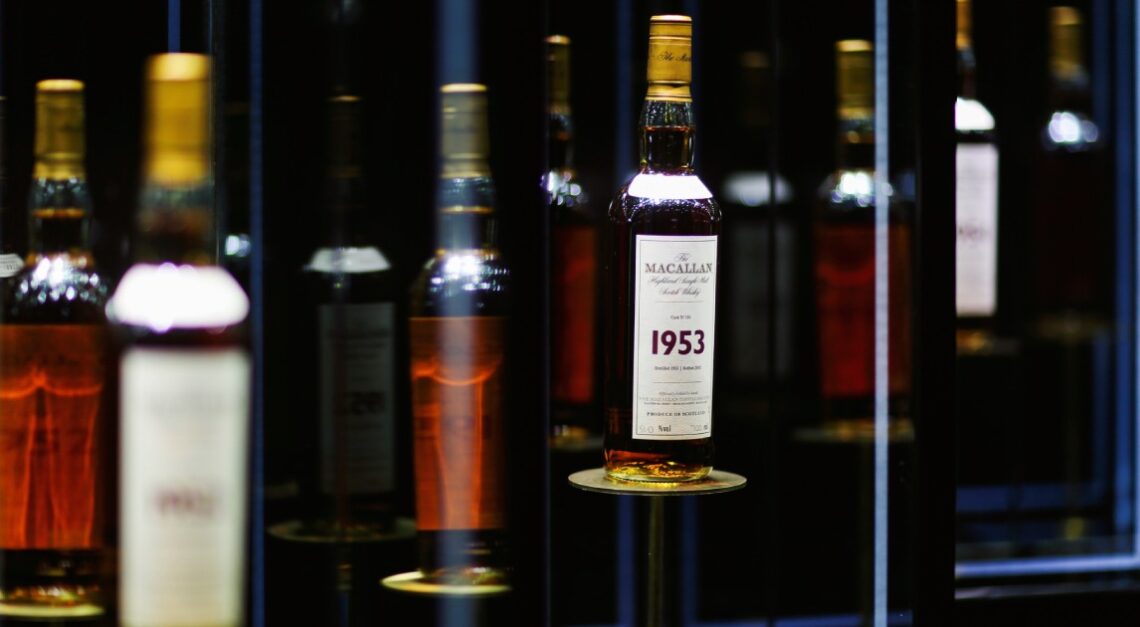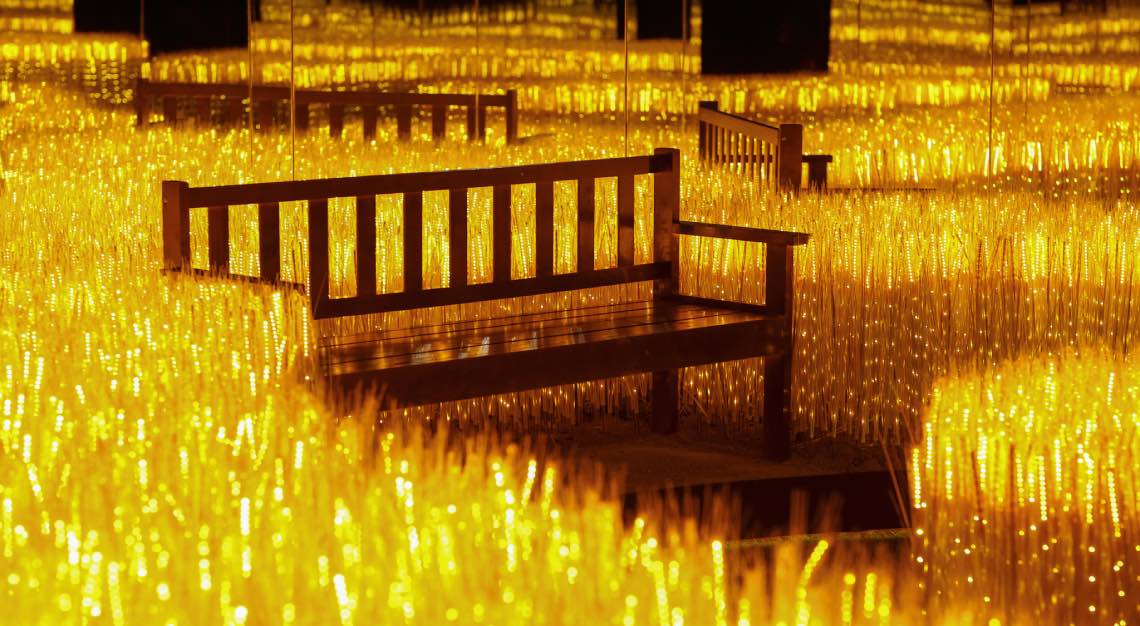 The Macallan Experience lands in Shanghai
Why you should care: The Macallan Experience debuted in Shanghai on 3 December 2021 at the Museum of Contemporary Art (MoCA). The 4,000 sqm exhibition space is the largest and most immersive experience for the brand to date. In collaboration with art curator Bao Dong, The Macallan features installations by three acclaimed Chinese contemporary artists, showcasing the history, philosophy and heritage of Macallan. It is also the first time that the entire collection of The Macallan Fine & Rare bottles will be exhibited in one space.
The exhibition holds two floors, with the first featuring River Spey, followed by Easter Elchies House, The Macallan's spiritual home, and on the second floor, The Barley Field. Visitors will also get a chance to try the whiskies to deepen their experience. The exhibition runs until 16 January 2022.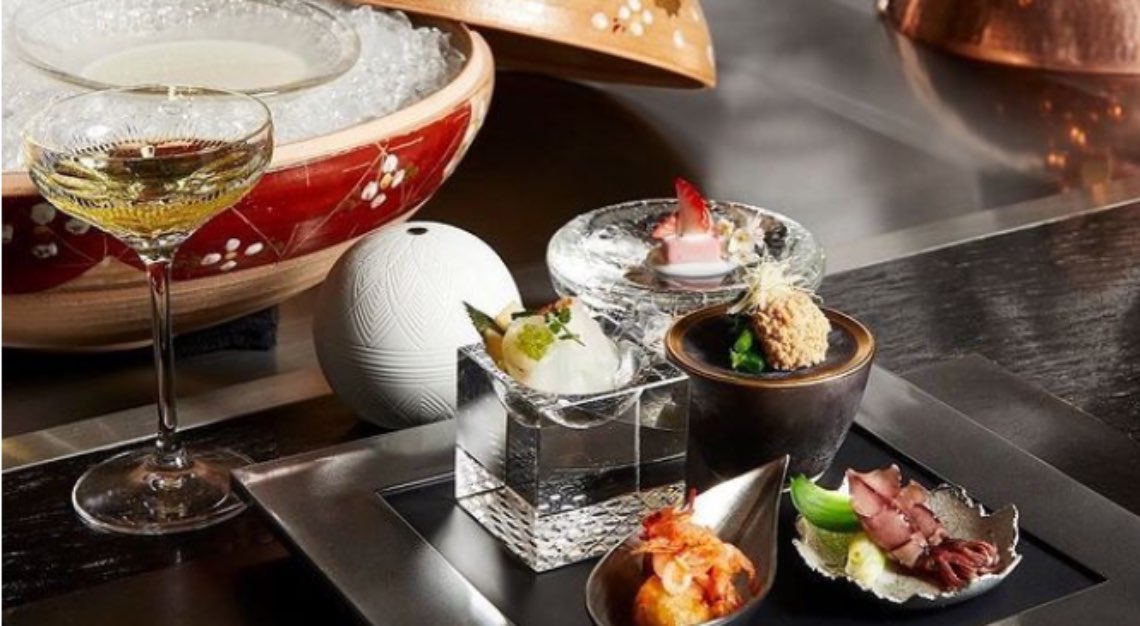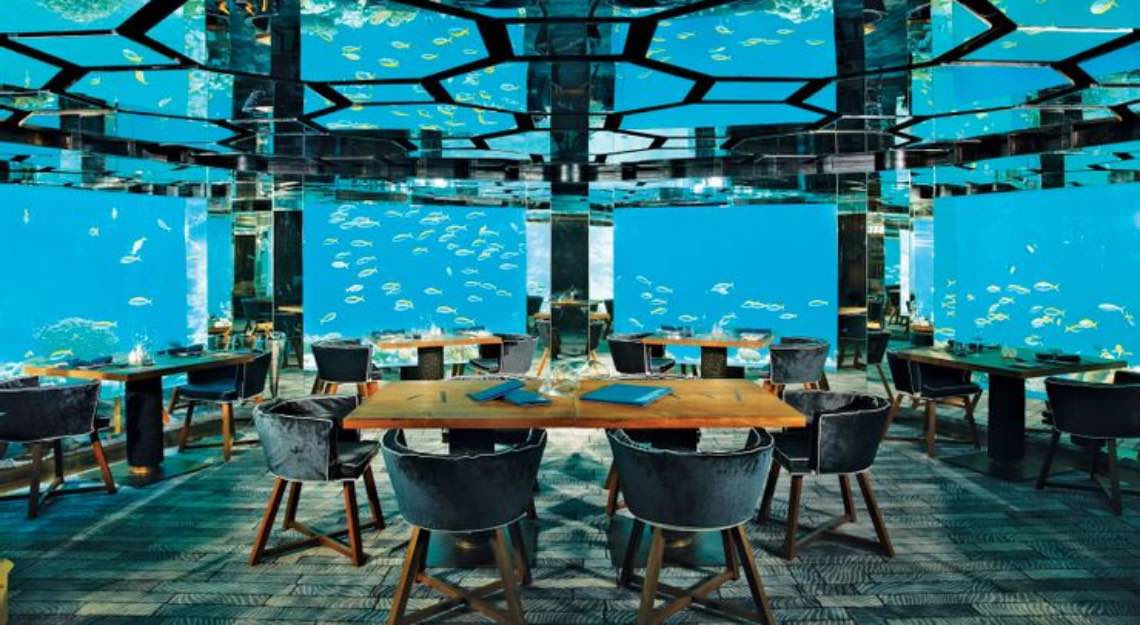 Enjoy a US$22,600 cocktail at The Ritz-Carlton Tokyo
Why you should care: What would your last drink be? One of these most expensive drinks, perhaps? Head to The Bar at The Ritz-Carlton Tokyo in Japan, where you may enjoy Diamonds Are Forever for a whopping US$22,600 (S$30,800). Made with Grey Goose vodka and a twist of lime, the extra–extravagant cocktail comes with a one-carat, US$16,000 (S$21,800) diamond, perched at the bottom of your drink. But until Japan opens its borders, maybe have the Ono in XS Nightclub in Las Vegas. Made with Charles Heidsieck Champagne Charlie 1981 and Louis XIII Black Pearl, this drink comes with a pair of men's silver cufflinks and a woman's 18k white-gold chain, and for US$10,000 (S$13,600), that's a thousand dollars a sip. Lastly, if simplicity is how what you want, then a glass of Hennessy should suffice if you're ever at the Subsix Underwater Bar in the Maldives. Savour the US$312 (S$427) Cognac while you gaze at the fish that swim by.
In case you missed it: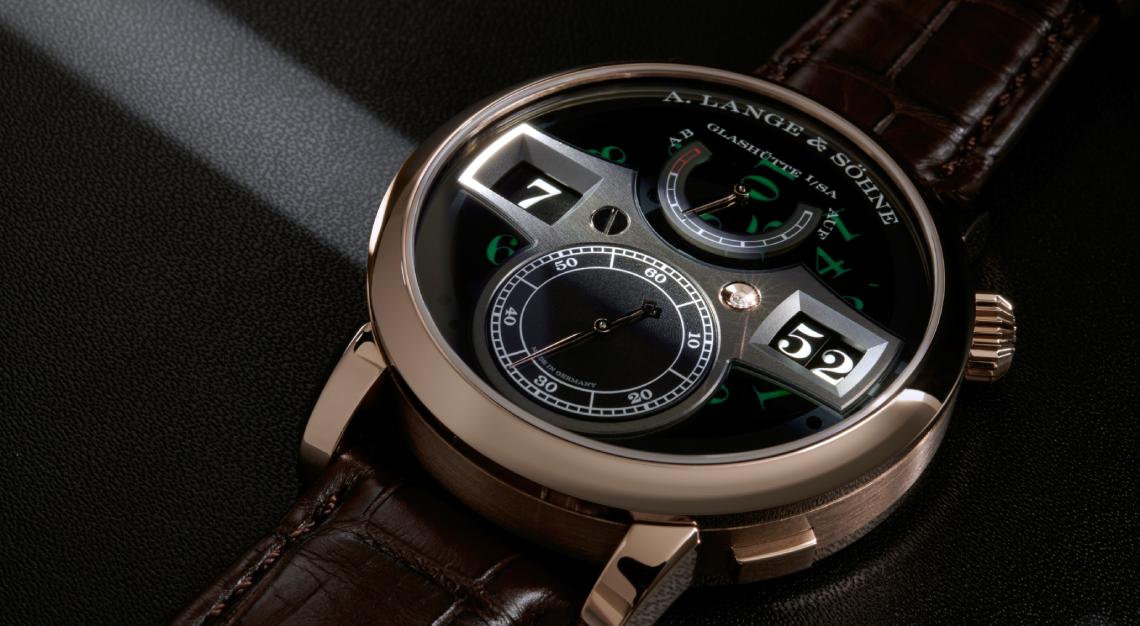 The A Lange & Söhne Zeitwerk Honeygold Lumen is a neat presentation of three of signatures
The A Lange & Söhne Zeitwerk Honeygold boasts a new movement that supplies up to 72 hours of runtime – double that of its predecessor.