Henry Jacques' Clic-Clac is a mechanical undertaking unlike anything the brand has ever attempted
Henry Jacques' Clic-Clac is, at first, an enigma. At rest, it is a rectangle that fits in the palm that is just a bit too small to be a business card holder. It is largely monolithic, but fineness is evident. Its faces are either lustrous titanium, sleek carbon fibre or warm rose gold. The metal versions have a brushed finish, but with gleaming, polished chamfered edges.
In the hand, it has some weight, and there is a reassuring, inviting solidity. It opens from the middle, and this must be from where it is named – a soft, positive, click with unmistakable feedback. It shuts somewhat more energetically, and even more satisfyingly – clack.
Opening the Clic-Clac reveals a coin-sized metal tray that holds a waxy, balm-like solid perfume. This can be swapped out for any of the 50 Les Classiques scents that are a signature of Henry Jacques. These solid capsules join the existing Brumes (spray) and Essences (liquid) offerings. "Each one of these variations is rich in nuances and very interesting to high perfumery lovers," describes Anne-Lise Cremona, the chief executive officer of Henry Jacques Perfume. Her father, Henry Cremona, founded the brand in 1975. "The Brumes brings forward the opening notes and will have a delicate, refreshing feeling. Essences and Solids are more skin perfumes. Their evolution through time will be particularly marked and will also change [depending on one's] skin. They are more sensual, very refined, warm, and delicate."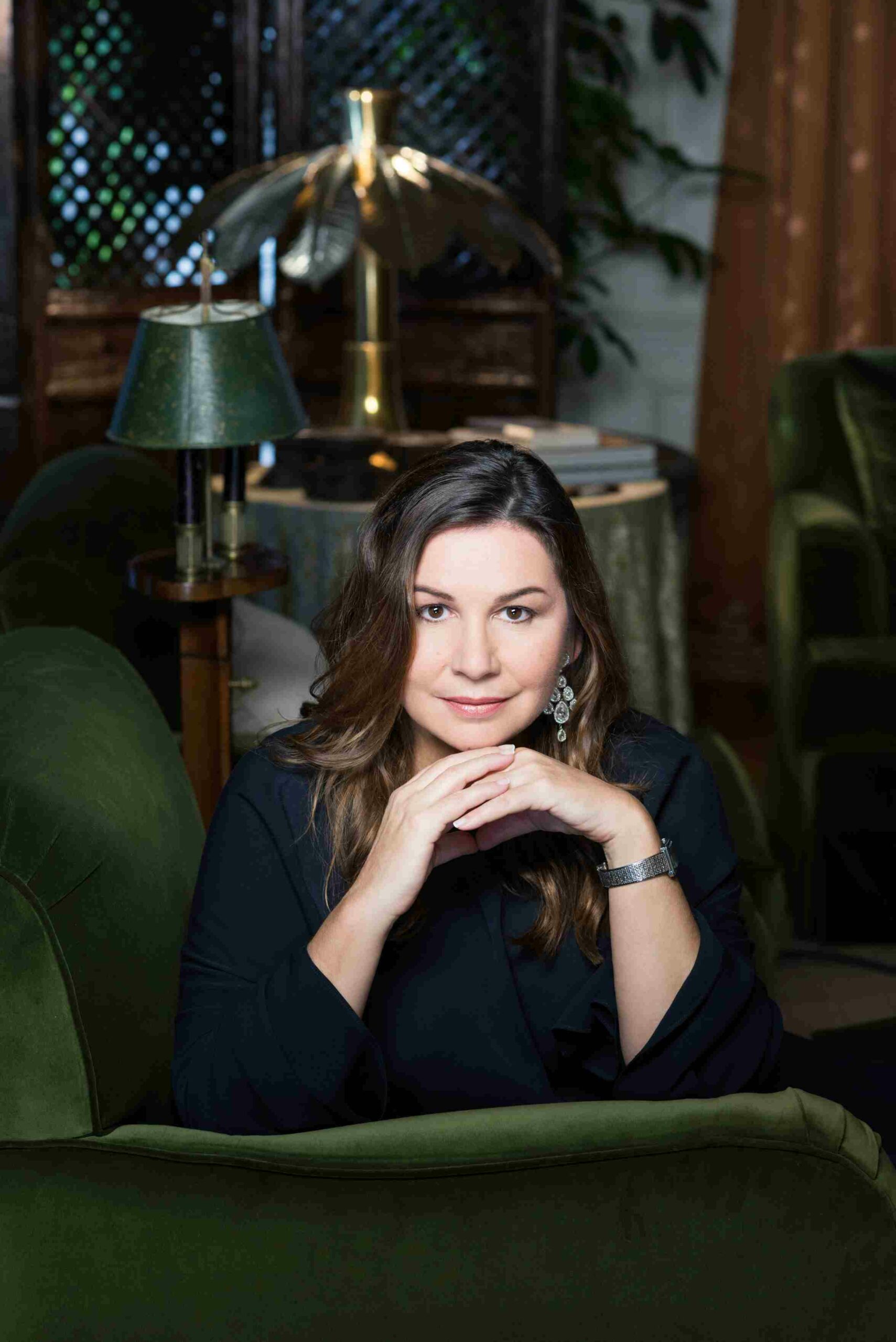 "We had been working with these incredible balms in the past for private clients," she adds. "Every time we would rediscover them, the pleasure and the astonishment were complete. They have been worked in line with Henry Jacques' perfume tradition, using complex and delicate processes. Their base is entirely natural. These exceptional skin perfumes are ecological, authentic and respectful of our body."
A new line of solid perfumes is noteworthy enough for an haute parfumerie Maison, but Henry Jacques is aiming higher with the development of the Clic-Clac. Its benefits are clear enough – it is eminently suited to pocket or purse, and solid perfumes are much less finicky to carry, making it easier than ever for a fragrance touch-up in a bathroom, car, or airport lounge.
But it is so much more than just a perfume container. The monolithic sides hide it completely, but the Clic-Clac is a mechanical undertaking unlike anything the brand has ever attempted. Indeed, it took nearly four years of development. The precise, consistent nature of its mechanics is not one that the user will think about much, but would immediately miss if it was not there. It required an extraordinary level of engineering, and testing which ran into repetitions of over 200,000 times of opening and shutting especially, to achieve the durability required for everyday use.
"Christophe Tollemer [our creative director] had, since the beginning, a very precise idea of what the object was going to be. Its size, shape, its material, the way we would hold it, the gesture linked with it. Within that size we needed to integrate interchangeable capsules of solid perfumes. This seemed at first impossible to realise," Cremona relates. "After several disappointments, we directed ourselves toward high watchmaking techniques. I was convinced that it was the only option to answer our different technical needs: a craft that would be precise enough to be able to create a completely new mechanism." It is not surprise also that the materials – titanium, carbon fibre, and rose gold – are common to watchmaking. "It was about creating a stunning daily life object, with a small factor, that would contain perfume and last for generations," she says, adding that this is the first time that perfumery and high horology have crossed paths.
Cremona also consulted with her uncle, a certain Richard Mille, who happens to know a thing or two about high watchmaking. "I have to say that he has been since the beginning the greatest fan of the object. This has been truly encouraging for us as you can imagine!" she says. Her uncle's critical eye and the resulting feedback shaped the results of the Clic-Clac's finishing.
The care in its design, and its understated audacity is meant to be a quiet but powerful statement by the user. It is a bold move from Henry Jacques, which is exploring new ways to express the finer points of connoisseurship and a sense of beholding a treasured objet d'art. "I am convinced that, more than ever, luxury needs to offer a sense of identity, a reference point," explains Cremona. "I think that true luxury becomes extremely rare and tends to disappear. We need to fight for it to remain in a world that goes way too fast. Young generations are aware of this. I fight every day to preserve know-how, pure creation. As a brand, we need to offer more than collections. We need to offer a place of sharing, a cultural place with a deep identity," she says, adding, "It is particularly crucial for perfume, which is for me, the ultimate luxury."
Yours for a starting price of S$44,475 at the Henry Jacques boutique at Marina Bay Sands.