Fiat's first all-electric car rolls in with bags of style (including a trio of over-the-top one-offs) and a range of over 300km
Fiat's first electric car, based on the 500 city car, is here, which is already a fairly seismic event, but in even more earth-shattering news, the new 500 will be sold only in electric form, and initially at least, will only be sold in a roll-top convertible bodystyle.
While outwardly similar to the old 500 – confusingly enough, that will still be sold alongside this one here – the new model touts a completely new architecture, built with electrification in mind. It's also a smidge larger, with the added 20mm in its wheelbase benefiting interior space and rear legroom. Still, Fiat says the new 500 still remains under four metres long. 
Power comes from an electric motor with 116hp, powered by a 42kWh battery pack, giving the new 500 a claimed range of 320km. Its main rival, the Mini Electric has to make do with a range of just over 200km, though in the Mini's defence, it's a combustion car adapted for electric use, and doesn't have the Fiat's bespoke electric architecture. 
And in keeping with the eco-conscious theme (and echoing what even luxury carmakers such as Bentley and Porsche are doing), the new 500 will have interior upholstery options made with synthetic leather or fabric made from recycled plastic recovered from the sea.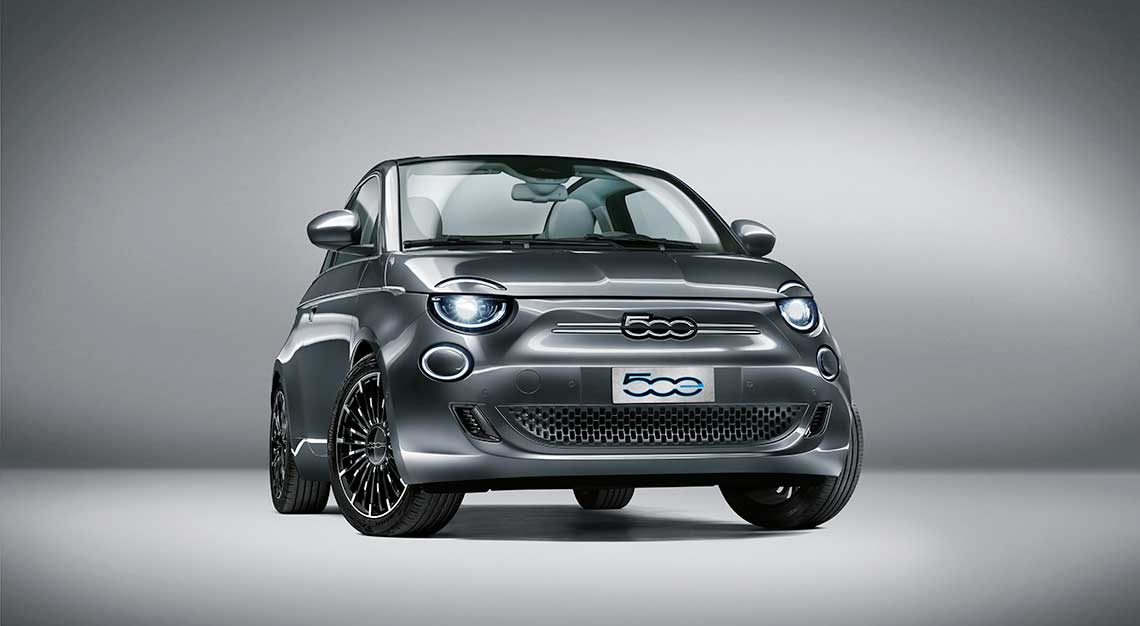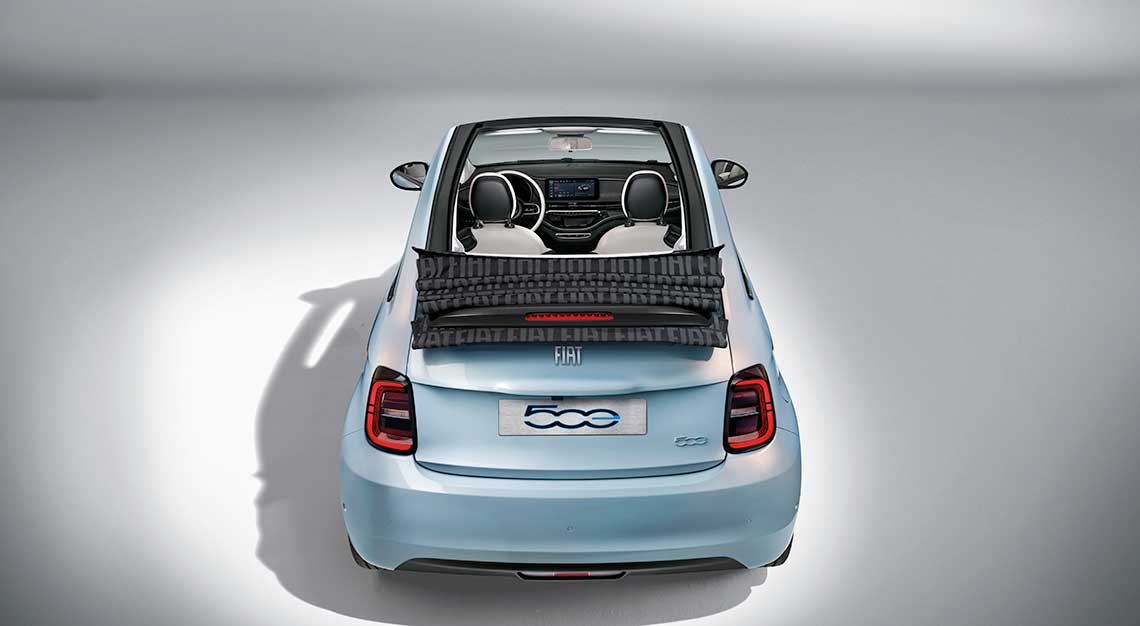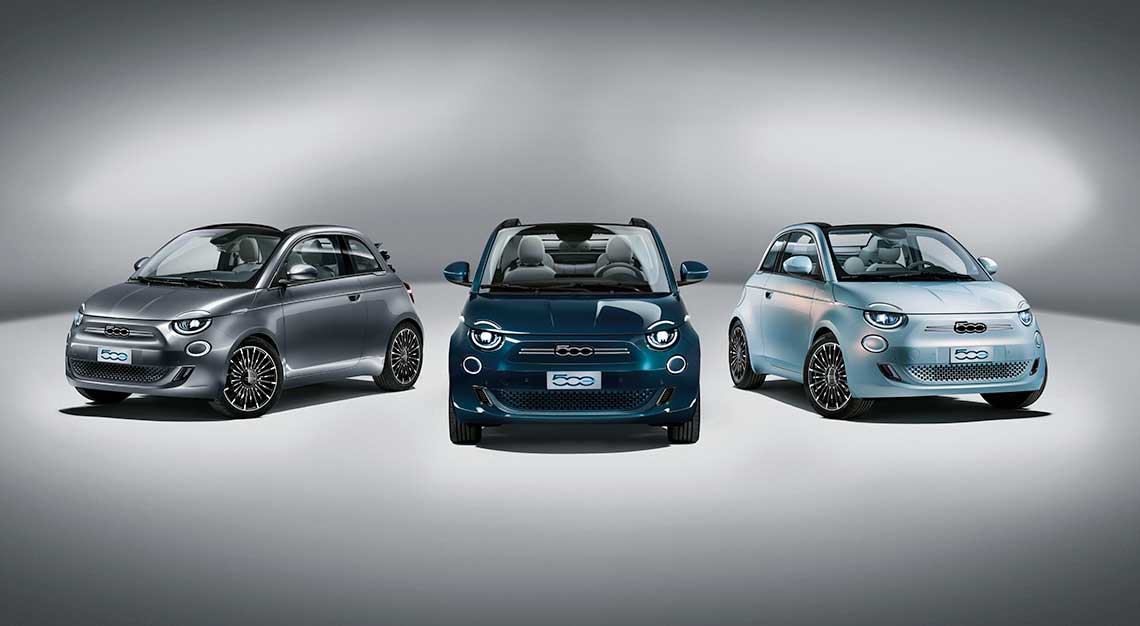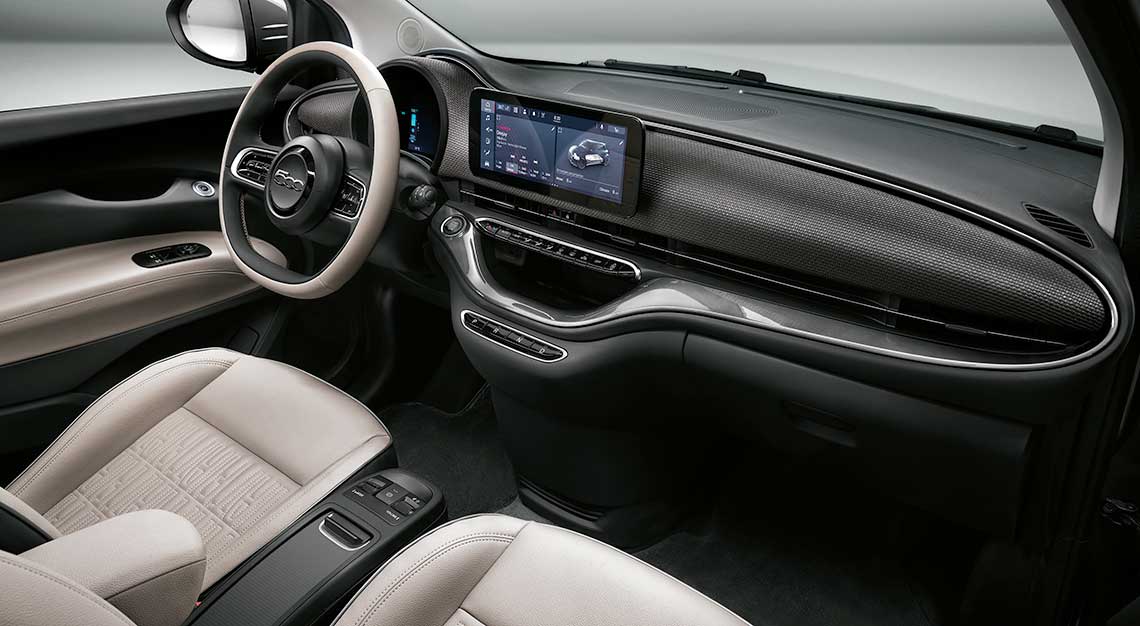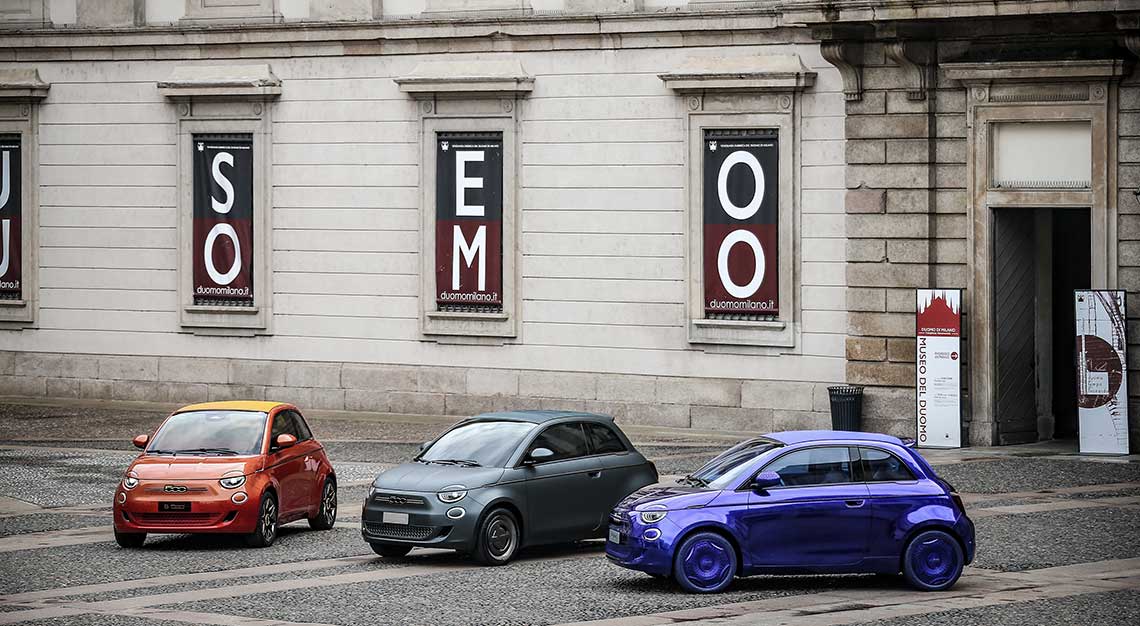 The new 500's debut comes not a moment too soon, since Fiat can't let the recently launched Mini Electric run away with all the sales in the premium city car segment. And we really do mean 'premium'. 
The 500, in its first-run La Prima edition, will come loaded to the rafters with such things as LED headlights, a Fiat-monogrammed soft-top, adaptive cruise control with auto-braking for cars, cyclists and pedestrians, and in three special exterior colours. Oh, and a plaque denoting its limited-edition nature of 500 units. 
Not enough? Well, you'll definitely want to bid on each of the three one-off 500 models Fiat created specially for its launch with "symbols of Italian excellence around the world", jeweller Bvlgari, fashion house Giorgio Armani and home furnishers Kartell.
Proceeds from the auction will benefit an environmental organisation chosen by Leonardo Di Caprio, another key collaborator in Fiat's push for the new 500.