Fresh from the mildest of midlife updates comes the Mercedes-AMG C63 S
Midlife refreshes are not for carmakers to make sweeping changes to their products. That is, unless you happen to be BMW – see the updated 7 Series if you want to get an idea of what I'm getting at.
But the car here isn't a BMW, it's a Mercedes-Benz (or more accurately, a Mercedes-AMG). And so, the changes to the most powerful compact car it has in the line-up is, to put it mildly, mild.
So mild, in fact, that even when comparing the two cars side by side, I had trouble telling them apart. Changes to the exterior bodywork are limited to a new grille with vertical chrome slats, reprofiled front bumper, chunkier side skirts, tailpipe garnish and thicker rear diffuser.
On the inside, the biggest change is the new digital instrument cluster. The faux carbon fibre dial background looked cheap for a car that Mercedes-Benz is asking just shy of a half-million dollars for.
Unfortunately, it still hasn't been able to do anything about the glossy carbon fibre trim panel that dominates the entirety of the centre console.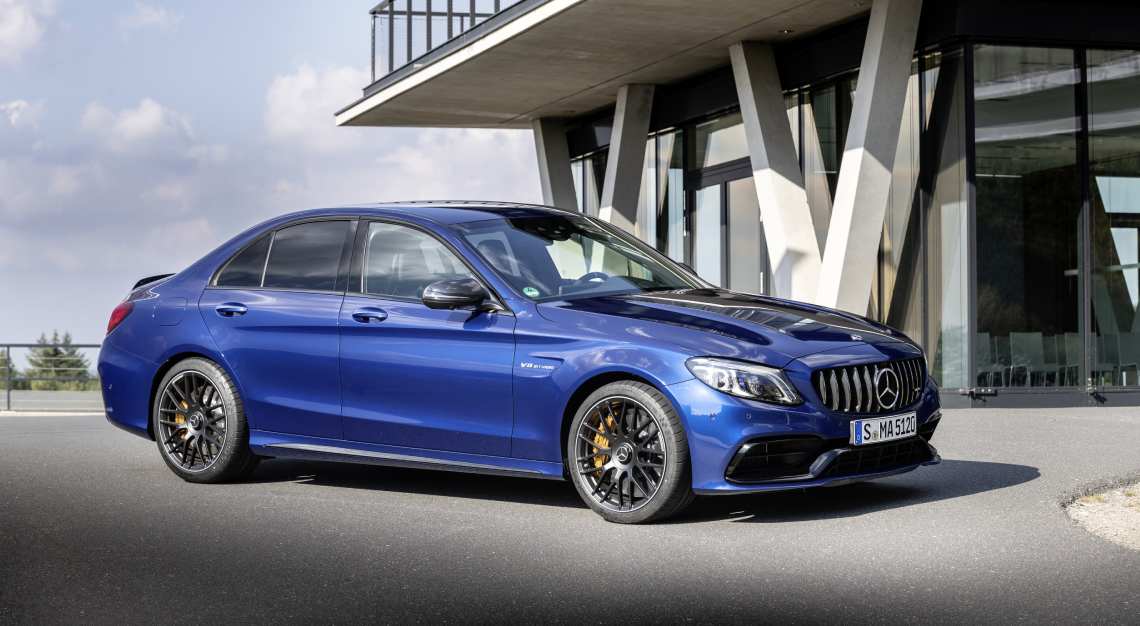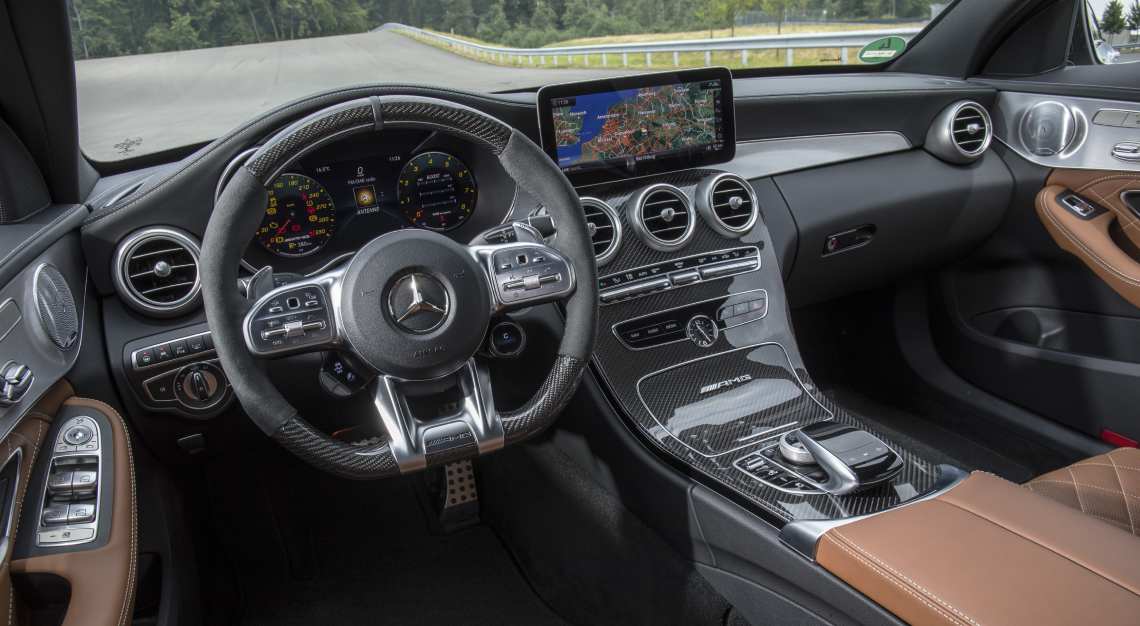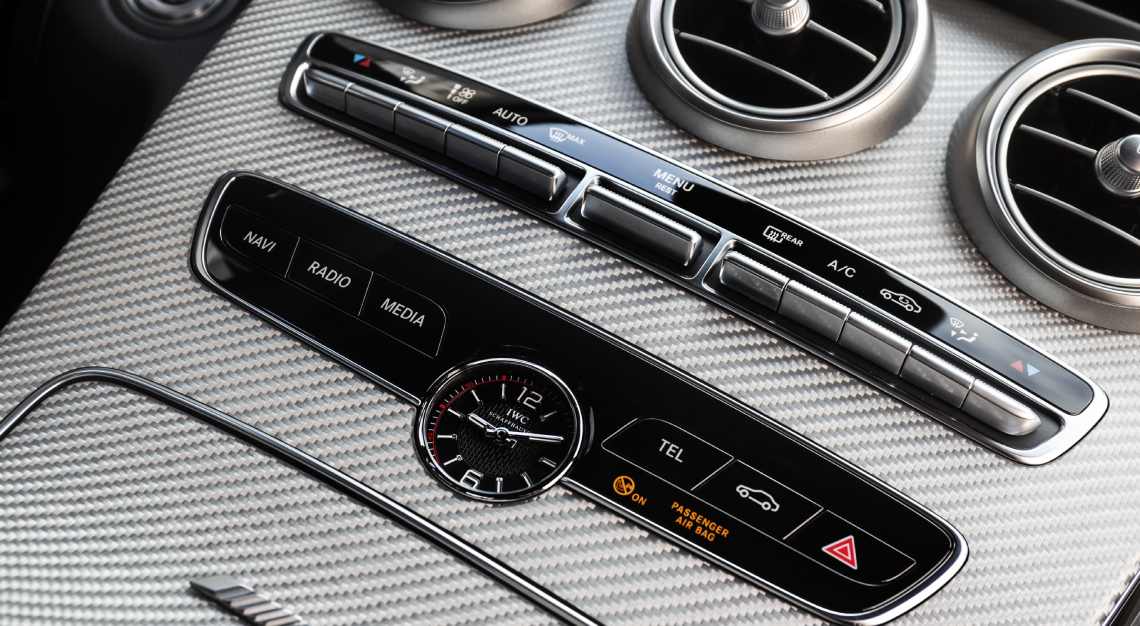 On the drivetrain front, the four-litre V8 with its twin-turbos and 510hp is carried over from before, though its seven-speed automatic gearbox has now given way to a nine-speeder. In keeping with the enneadic theme, there's a nine-stage traction control system, selectable through an F1-style rotary knob on the steering wheel that also controls the drive modes.
Speaking of new steering wheel functions, and in addition to the above, a new tab across from that knob controls various functions including the stability control, start-stop system, exhaust flaps, dampers and manual / automatic modes for the gearbox and the like.
The new knob / tab control scheme is probably the best new feature on the C63 S, relocating important functions to within easy reach and away from a cluttered and partially occluded (because of the infotainment system knob / touchpad) centre console.
Blink-and-miss changes to the C63 S aside, one thing most certainly hasn't changed, and that's the way it drives. This isn't a bad thing because it's still one of the most engaging and brutal compact saloons money can buy today.
The V8 pulls like a locomotive, makes a noise like a titan gargling rocks and the fact that it looks to the casual observer no more threatening than an entry-level C180 is just the icing on the cake.
Unlike other newer performance cars on the market today, the C63 S remains rear-driven only. This gives it a distinct sense of danger, and despite the presence of chunky tyres, 700Nm from 2,000rpm is a number that requires you to approach the car with some degree of respect. Stability control and a sophisticated traction control can only save you from so much stupidity.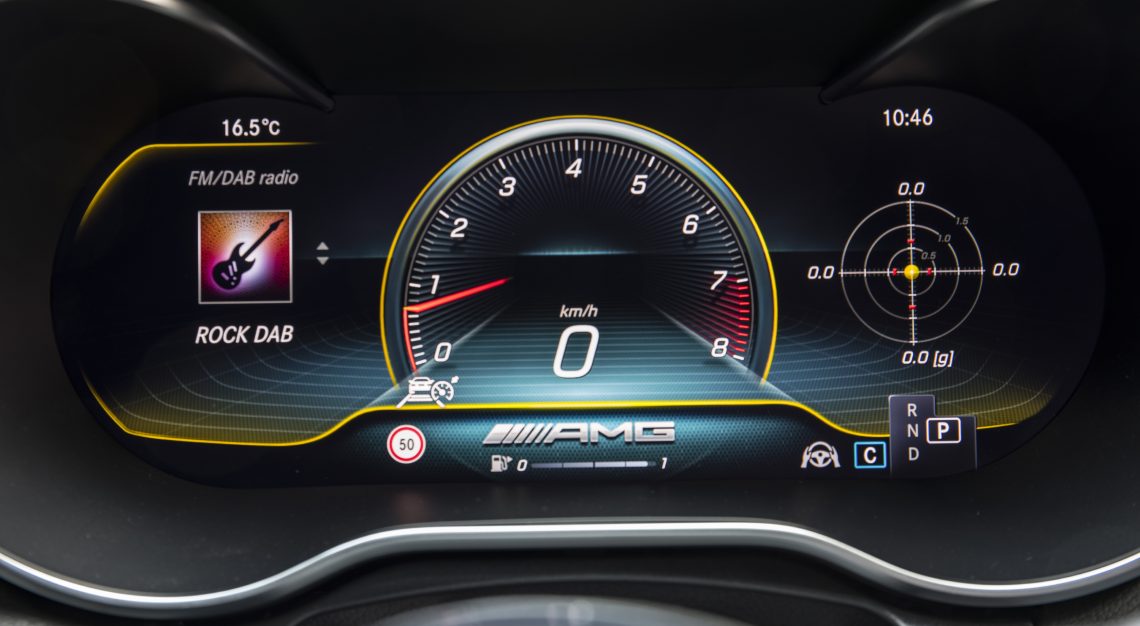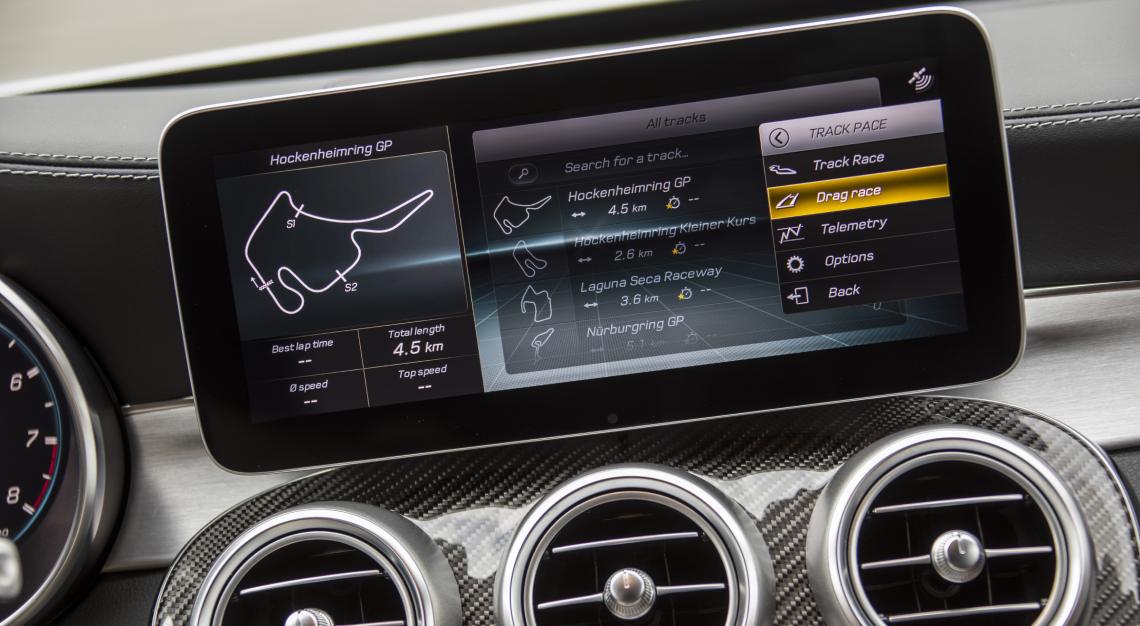 Its brakes are also worthy of special mention. Stopping power is terrific, as expected, and more than sufficient for street use, but more amazing is the amount of finesse they have.
Whether scrubbing off just a bit of speed to help you into corners or for big, stompy stops, the ability of the brakes is immense.
Of course, not all is perfect in the world of the C63 S, and much of that criticism can be levelled at its new nine-speed gearbox. Yes, it's exceptionally direct and has dual-clutch levels of shift crispness on both up- and downshifts, but it lurches at low speeds and it hunts on the kick-down.
And perhaps because of the number of ratios in the gearbox, something always seems to be happening with it. In Comfort mode, it shifts up so early that the merest flex of your right foot results in the kick-down, sometimes of up to two gears. And in Sport, it holds onto gears for far too long.
This is less of a problem in Sport+ or Race, where you actually do want to be in gear for as long as possible, but in Sport, which I assume is for spirited driving on public roads, it's just a little unbearable.
In spite of all that, the C63 S is a car I'd get in a heartbeat. I'd get two, come to that.
Specifications
Engine: 3,982cc, 32 valves, V8, turbocharged
Power: 510hp at 5,500-6,250rpm
Torque: 700Nm at 2,000-4,500rpm
0-100km/hr: 4 seconds
Top Speed: 290km/hr (electronically limited)
Transmission: Nine-speed automatic
Fuel Consumption 9.9 litres/100km
VES Band C2 (S$20,000 surcharge)
Price S$483,888 (including COE, excluding options)