Fiona Oakes, a guest speaker at the upcoming Singapore Vegan Festival, is living proof that whatever doesn't kill animals can make you stronger
It is easy to shudder at the idea of going vegan. It's a whole other lifestyle that takes effort and hard work, but that's not to say it isn't enjoyable. Fiona Oakes, a British marathoner with four world records, has been vegan since she was six, and she is here to show us how a meat-free diet can make you stronger. She's also a guest speaker at the upcoming Singapore Vegan Festival, where she will discuss athletic performance, recovery and nutrition with Pat Reeves, another accomplished distance runner, and Kuntal Joisher, the world's first vegan mountaineer.
Editor's note: The third Singapore Vegan Festival is happening this 27 August to 5 September 2021. Look forward to a series of masterclasses, workshops, talks, food tours and more. This includes a Peranakan food tour around the Joo Chiat/Katong area with Veg This City, classes with Damian Piedrahita (founder of the plant-based dairy company 4MY) and Saint Pierre's Emmanuel Stroobant, and a vegan market at Swissôtel The Stamford.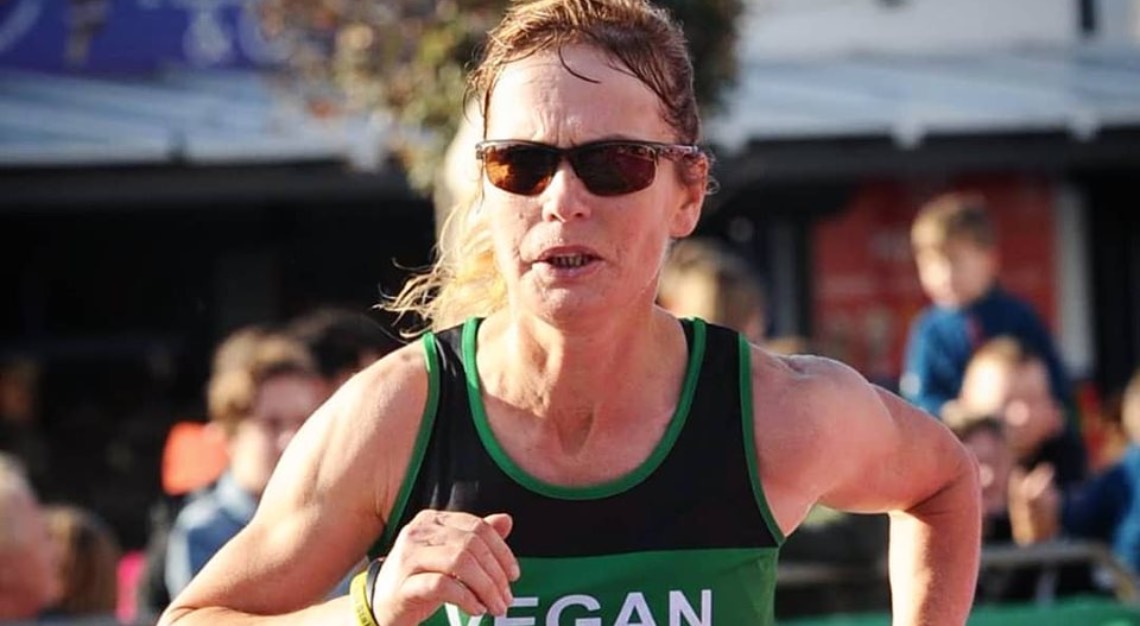 Hi Fiona, what's it like to be vegan since you were six?
It has been very easy for me because it is something I am called to for a very special reason – the animals.  That is what veganism has always been (and always will be) about for me.  All the other advantages that come from that one core motive are both a blessing and bonus. I am constantly thrilled to learn more about how my life choice has not just benefitted myself but also the planet, my fellow humans and my fellow non-humans alike.
What's your origin story?
None of my family was vegan, not even vegetarian. This was almost five decades ago when I grew up in a sleepy town in middle England – not some cosmopolitan or Bohemian hotbed for alternative thinking.  My father was a coal miner and my mother, a music teacher-turned-nurse. I wouldn't say veganism was a decision I made as I was far too young to make such a considered choice at that age. It was a simple reaction to my absolute horror at the thought of any animal suffering or being exploited for what would be considered my "benefit". At as young as three, I remember flatly refusing any meat products and then, beyond that, starting to question the origin of other animal products and by-products. By the age of 6, I had excluded them all from my life.  If you love something, you do not harm it or wish ill upon it, and if you can do anything to avoid causing harm, then that is the obvious choice to make.
What is your definition of a vegan diet?
It is plant-based food that's ethically sourced and consumed with love. So for me, it is about very basic products, cooked from scratch from raw ingredients which have been sustainably and locally grown. My diet is not about processed foods or purchasing exotic items shipped from around the world – it's more about appreciating the food I have, considering how lucky I am to live in a country where I have enough food.
Any myths about veganism that you'll like to debunk?
Where do I start? I have heard so many false claims and suggestions about veganism and vegans. For example, there seems to be the idea that veganism isn't suitable for children. This is ludicrous as I am living proof that a healthy vegan child will grow into an extremely healthy vegan adult. Also, the idea that vegans are weak, deficient and lacking of energy, is another set of wrongs that I've attempted to right by my actions and achievements. Apart from being an elite marathoner and ultra-runner, I spend almost all day, every day, caring for animals at my sanctuary, as well as being a retained firefighter in my spare time. I also take no medications or supplements.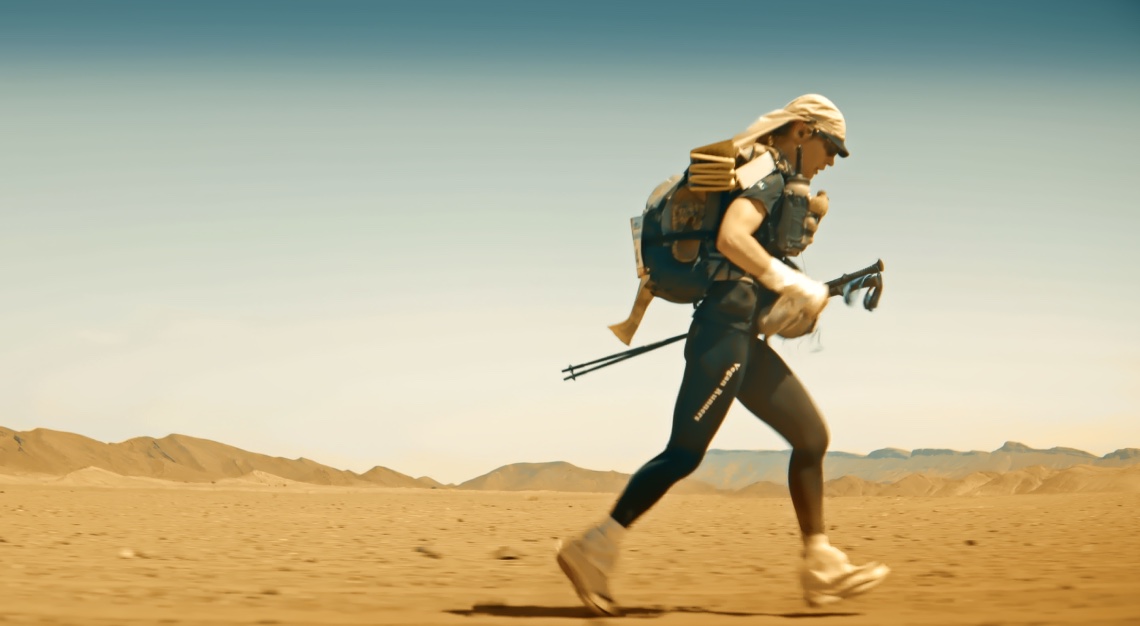 As a distance runner, how do you keep up the energy levels by subsisting on a vegan diet?
I eat a fairly "traditional" endurance-based diet which includes plenty of carbs – rice, pasta, whole grains, fruit, vegetables and nuts are pretty much a staple. But unlike most others, I only eat one meal a day, and in the evening. Some call this intermittent fasting or the "warrior diet". Whatever it is, it works for me and has done so for decades. I feel more energised by the year, but whether it's because of my diet or motivation to keep pushing boundaries, I don't know. With a daily routine that starts at 3.30am, my energy levels have to be sustainable and viable.
What kind of diet would you recommend to someone who wants to get jacked?
Personally, muscle growth and sustaining it have never been a problem, to a point where it has become a bit embarrassing. I don't look like a marathoner as I have a very defined upper body strength. But I guess this is, in part, due to my extremely physically demanding lifestyle. That said, beans and legumes, such as chickpeas, are some of the most effective protein-rich foods that can be incorporated for muscle building. Just a cup of chickpeas contains 40 grams of protein, 121 grams of carbs and 7.7 grams of unsaturated fat.
Alternatively, how does one go vegan without losing all the hard-earned muscles?
All I can say is be sensible and learn to listen to your own body and the messages it is sending you regarding how it is feeling, what it is needing and interpret this through your own individual performance. The feedback I mainly get from people is that the only bad thing about being vegan is that they didn't make the decision to do it earlier.  Many report on increased performance and muscle growth purely because they feel energised and motivated to train more since becoming vegan.
How does anyone keep a balanced diet in terms of the vitamins and other essentials that the body needs?
All the vitamins and minerals needed for a healthy and balanced lifestyle can be found in natural plant products or fortified vegan foods. If you feel unsure, why not try a vegan multivitamin that does the hard work for you? It's a great way of putting your mind at ease until you are confident to do it on your own. That said, I can assure you that it's a great adventure researching all the surprising plant-based sources with hidden and overlooked nutritional benefits. Check out spinach, kale, broccoli, sweet potatoes and peas for starters and never underestimate the value of herbs and spices such as turmeric, garlic, mint and tabasco peppers!
Do you eat to live or live or eat?
Definitely eat to live. I see food as a fuel – albeit a very precious one – which enables me to achieve the goals I have in life.  I always remember how lucky I am to have enough food on my plate, how blessed I am to have found veganism so early in life and thankful the choices I make on my plate help alleviate the suffering of others.
Okay, but is there such a thing as a "cheat day" in your dictionary?
I truly don't have cheat days. As for a cheat meal, that's another matter. I would say anything with peanut butter is a pretty good start for me. I am more than happy to fall back on a toasted peanut butter sandwich, followed by a huge slice of peanut butter and jam cheesecake. These are extremely naughty and only reserved for extreme emergencies or after an incredibly hard training session!
Name your favourite vegan restaurant ever.
I don't eat out much at all, and when I travel for races, I generally take my own food as I like to maintain control over my diet. However, I have been to Vantra in London several times and it is amazing. The atmosphere and ethical vibe are special and the food, wonderful and proof that the vegan lifestyle never has to compromise on taste or enjoyment.
The Singapore Vegan Festival is happening this 27 August to 5 September 2021