In our eight episode of At Home With Robb, Malcolm Lee of Candlenut shares an old family recipe starring crab. The live series continues with another episode (18 June, 9pm) featuring Mag Tang of Mag's Wine Kitchen. Sign up here
There's much to love about Peranakan food. As one of Singapore's richest cuisines, this perfect blend of herbs, spices and aromatics is ever so labour-intensive but ever so satisfying.
It is also not one for the faint-hearted, but there is one place where you can make the calories count – Candlenut, a Michelin-starred restaurant in Dempsey. There, you'll always be in the capable hands of chef Malcolm Lee. Frequent guests worship his Blue Swimmer Crab Curry and Westholme Wagyu Beef Rib Rendang, and those who want the full works would go for his omakase-style menus, available at both lunch and dinner.
What's not on the menu though, is Lee's great-grandfather's crab curry, a white stew of fresh coconut cream, rempah (a complex mix of spices) and readily shelled crab. If you're keen to try, here's the recipe. It's delicious and unlike most Peranakan dishes, rather simple to make.
Chefs tend to keep closely guarded secrets, especially if it's a family recipe. Why have you decided to share your great-grandfather's curry recipe?
Cooking is all about sharing our stories and our tastes. This time, it's nice to share this. It's quite a simple recipe so hopefully you'll get to try it. If you continue to cook it, just remember that it's from my great-grandfather.
How do you achieve harmony and balance when designing a complete meal?
It's just like creating a beautiful piece of music. Each note, chord and beat contributes to the melody of the tune, but if one overpowers the other, it can easily become noise. Similarly when it comes to designing a meal, it's a matter of proportions, having an intimate knowledge of flavour profiles – how they blend or clash – and slowly experimenting to find that harmony.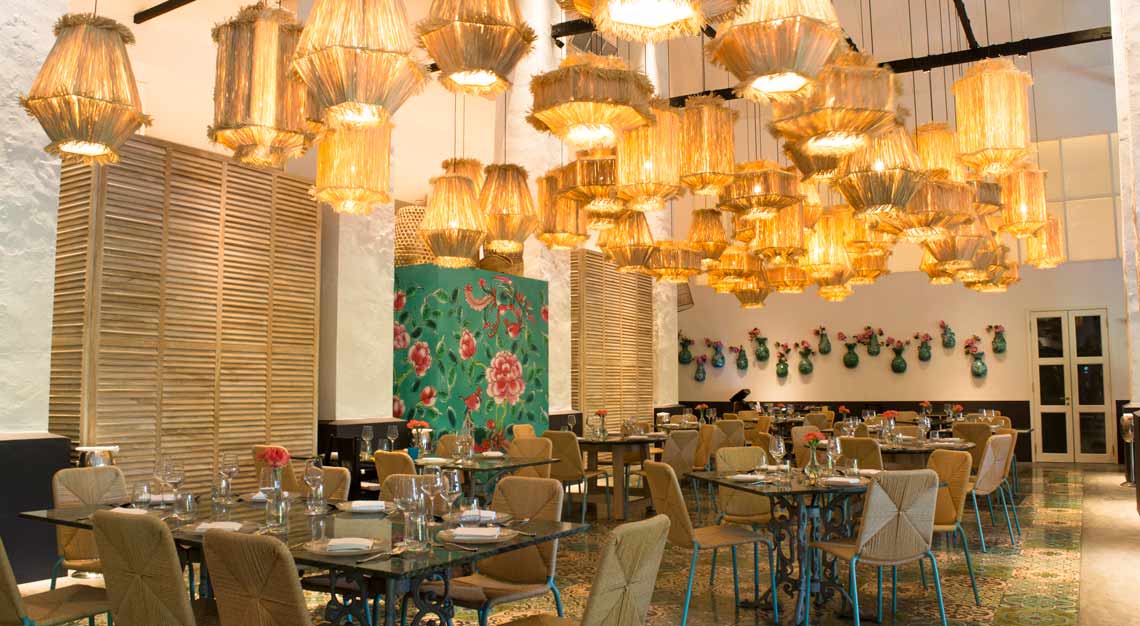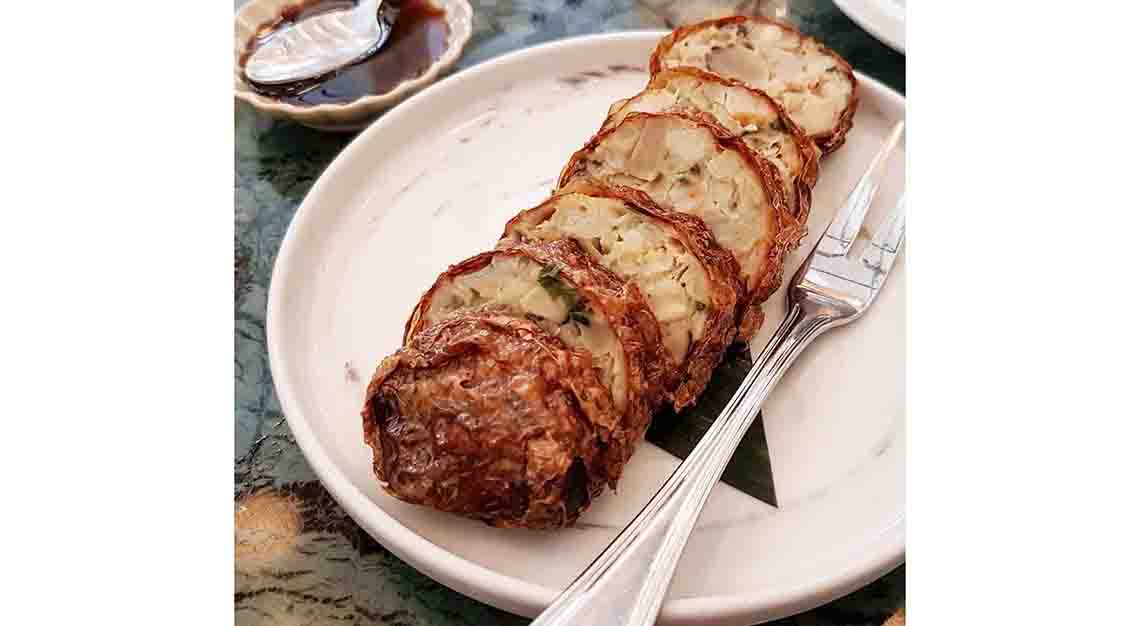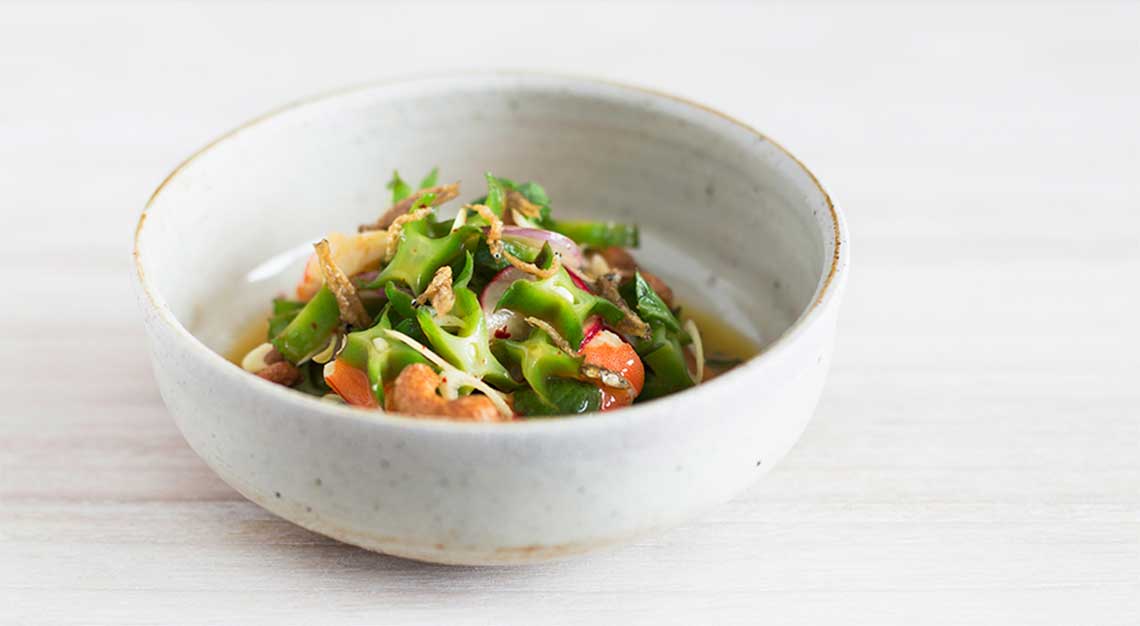 How do you keep it interesting?
Our Ah-ma-kase (omakase) tasting menu offers our guests a plethora of one bites dishes across five courses that showcases the full range of flavours, culture and collection of my stories. It takes me back to the days when I'd visit my 'ah ma' (grandma) and she'd surprise the family with a different feast each time.
What is the one thing you'd never cook for people?
Frozen IQF "jelly" prawns. I don't like the flavour and texture at all. It's nowhere near that of fresh prawns.
What's the most underrated kitchen tool, and why?
Mortar and pestle. A lot of people rely heavily rely on tools like the blender or food processor to do the heavy lifting in the kitchen, out of convenience. However, pounding the spices with a mortar and pestle can bring out the flavour of the spices differently, depending on how you pound it.
What's the one thing you wished people knew more about you? And what's the one thing you wished people didn't?
I wish people knew that I'm actually very shy by nature and possibly a little socially awkward. I generally don't talk much so if I come across as unapproachable, please know that that's just how I am and not because I don't like you.
I [also] wish people didn't know how much I like chocolates – just so they would buy less of it for me and I can save more calories.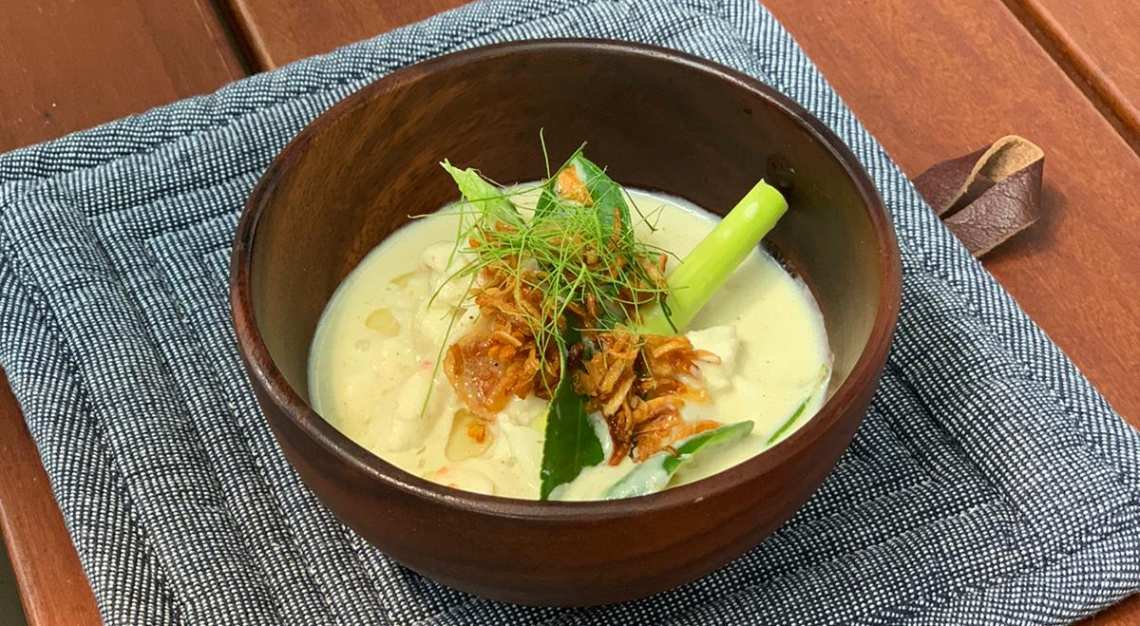 Malcolm Lee's Yeye Crab Curry
Candlenut
250ml fresh coconut cream (otherwise, the Kara brand is recommended)
500g crab meat, cooked and shelled
250ml water
5g salt
Spice paste

8g uncooked rice, soaked in water for one hour and drained
3g shrimp paste
50g shallots, peeled
20g garlic cloves, peeled
8g green bird's eye chillies
3g white peppercorns
8g lemongrass, the bulbous end sliced finely
3g galangal, peeled and sliced finely
2 kaffir lime leaves
Garnish
Kaffir lime leaf, finely sliced
Green chilli, finely sliced
Fried shallots
Place all the spice paste ingredients into a blender and process them into a fine paste.
Place this paste in a pot filled with water, coconut cream and salt, and simmer over a low heat for 10 minutes.
Add the crab meat and cook it lightly for another minute, just to heat it up. Take note not to boil the crab meat as it will overcook and end up stringy and dry.
Taste and season with more salt if necessary.
Lastly, dish out and garnish with fried shallots, sliced green chilli and kaffir lime leaf if desired.