HSBC's TravelOne credit card has made it all too seamless to satisfy your wanderlust
After the pandemic of cancelled trips and uncertain travel plans, the desire for international travel is at its zenith. With travel roaring back, the latest Mastercard Economics Institute report a recovery of 5.2 million resident departures in 2022 as compared to 830,000 in 2021 and 1.5 million in 2020. With the new HSBC TravelOne credit card, prepare to reclaim the skies as your travel plans turn from idle wanderlust to packed itineraries. 
Instantly redeem your card reward points and more
To answer your question about the necessity for a travel card, HSBC's TravelOne credit card will provide you a generous list of reasons.
With a mobile application that allows instant redemption of card reward points for a wide range of airline miles and hotel stays, convenience and variety are its twin pillars of appeal. There are currently nine participating airline programmes including Singapore Airlines Krisflyer and three global hotel partners such as Marriott Bonvoy. Building anticipation with an ambitious goal of over 20 travel partners by the end of 2023, the already star-studded list is but a roster waiting to be joined.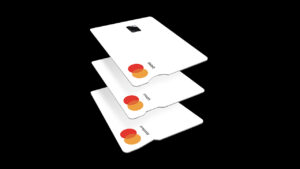 Glossing over the other perks, a 2.4 miles per dollar spending on purchases overseas is effectively coercing you to set your out-of-office notice and book the next available flight. And the excitement doesn't stop there: sink into plush recliners and enjoy the privilege of four complimentary visits per year to over 1,300 airport lounges. While sunk in the comfort of a premium array of amenities, comprehensive insurance coverage of up to US$100,000 will be sure to wholly dissipate your holiday anxiety.
An exclusive perk for the early birds
As with most product launches, HSBC has also thrown in an exclusive perk for its early-bird registrants. Simply apply for the TravelOne credit card before 31 August 2023 and hit the minimum S$800 monthly spending to receive 20,000 miles, or the equivalent of a round trip to Bali. For those who have been putting off their weekend getaways, HSBC, your financial and vacation planner, has moved it up the agenda. While the island is still drenched in the sun's embrace, apply now and immerse yourself in the allure of nature's intricate masterpiece where every sunset paints a postcard-perfect Bali.