friedman shares about pieces that are worth keeping and why
Horological expert, appraiser, curator, auctioneer, lecturer and presently Audemars Piguet's historian – Michael Friedman's extensive career in the world of watches has conferred him with amazing insights into the vintage market for timepieces.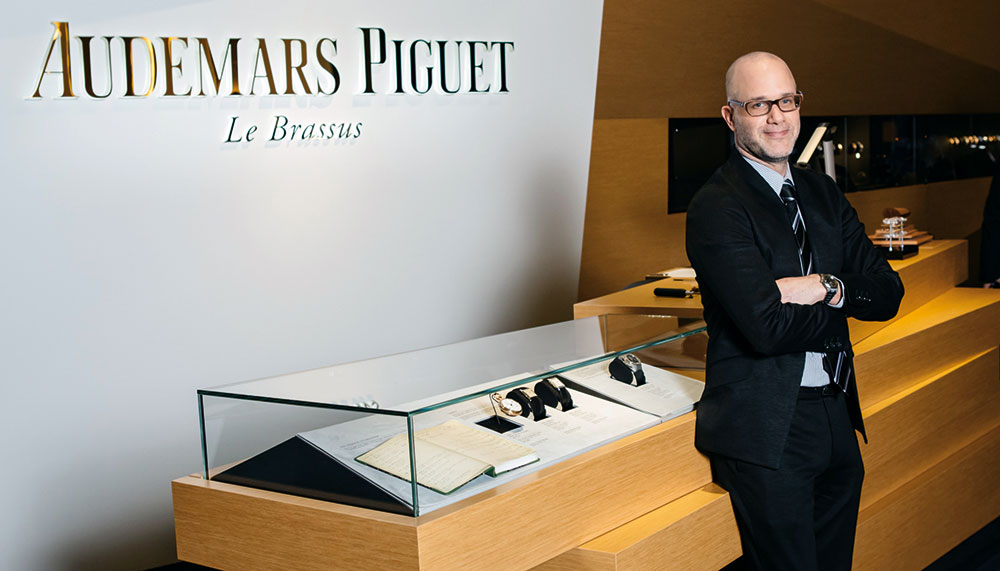 Watches are primarily valued on the vintage market if they have inherent quality and rarity. If we put the lens on complicated wristwatches, Audemars Piguet has only produced 550 pieces with complications from the first minute repeater in 1892 all the way to 1978 with the rebirth of complications.
The condition of these timepieces must be impeccable; any vintage watch from any brand should retain its original dial, printing, enamelling and have a case in excellent condition with no principal component of its movement changed or swapped.
Aesthetics plays a big part in demand. For a discontinued or vintage watch to perform well in the marketplace, it has to align with collecting trends. This is the reason why larger vintage watches are out-performing smaller vintage watches. Our 39mm Royal Oak perpetual calendars from the '80s and '90s have been going up in value because of this; we made them in different case materials such as full platinum, platinum rose and tantalum, and had some unusual dial combinations.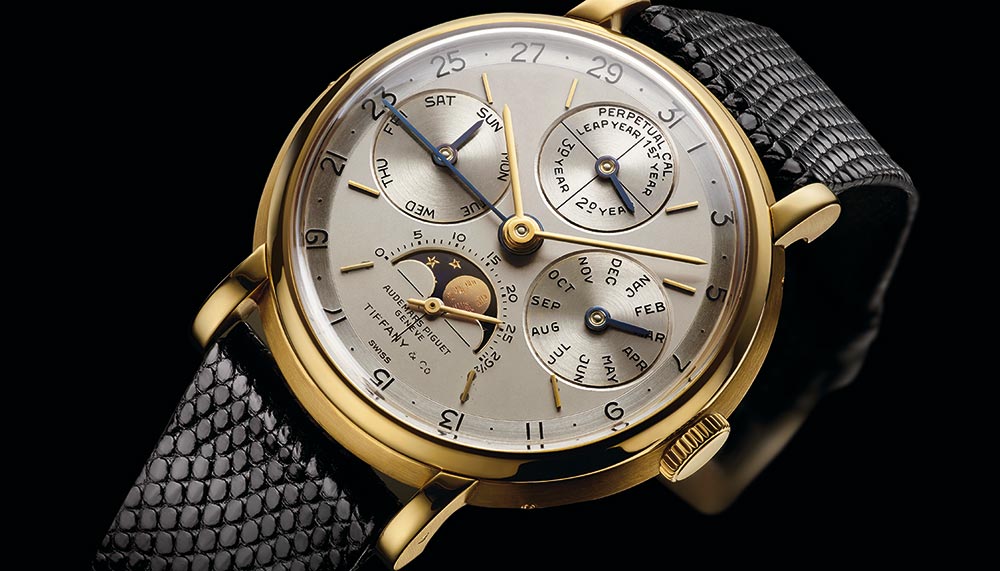 Generally speaking, ultra-complicated watches representing advancement in horology are the ones which cut through the 'timeline of acceptability'. Those of us who grew up in the '60s to '80s saw the iconography of our youth in the Porsches, Ferraris and also the early Royal Oaks – all of which are doing phenomenally well today. If you go back 20 years ago, it was the watches from the '50s which outperformed watches from the '70s.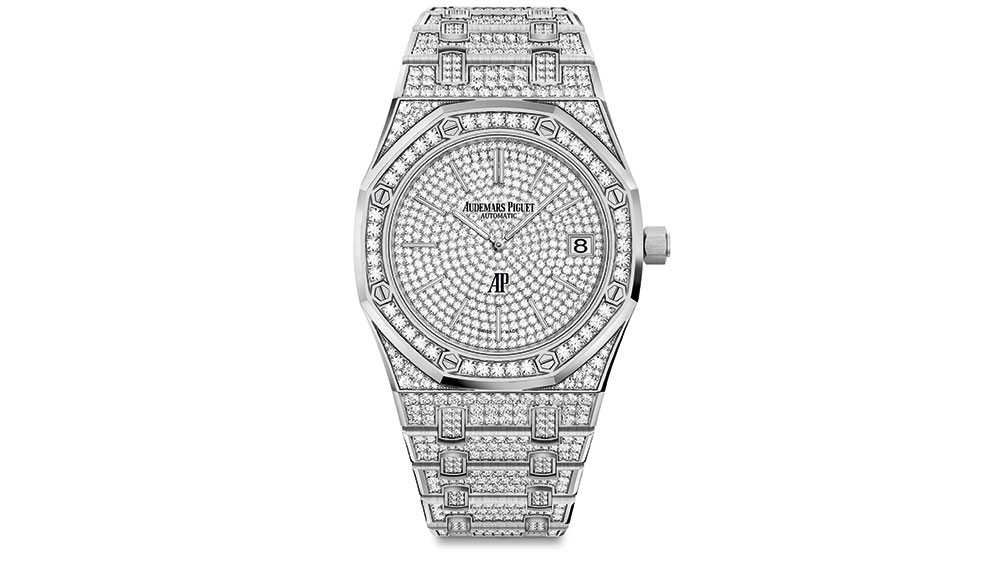 What we are seeing now is a resurgence of watches across the spectrum; more women are buying contemporary and vintage watches and it's opening a new market for the 32mm to 34mm pieces that are not just historically significant but also well-suited to their sense of fashion.
The beauty of Audemars Piguet being a family-run business is that the beauty of rarity is maintained even in recent times. Examples such as the 15202 time-only jumbo in stainless steel or the boutique-only Royal Oak Selfwinding 15400 with the blue dial are both entry-level pieces but extremely difficult to locate, thereby preserving the value of the brand and timepiece. A natural limitation is the hand-finished nature of our timepieces, something requiring specific training and techniques of the men and women making these pieces.