The Patek Philippe Reference 96 Quantieme Lune is among several historic artefacts to be offered for sale by Phillips in Association with Bacs & Russo
If every watch tells a story, one can only imagine what a Patek Philippe watch worn by the last emperor of China could reveal.
At the opening of its Asia headquarters in Hong Kong, renowned auction house Phillips in Association with Bacs & Russo unveiled a series of historic artefacts once owned by Aisin-Giro Puyi, the last emperor of the Qing dynasty. The items include a Patek Philippe Reference 96 Quantieme Lune, an inscribed paper fan, a manuscript notebook, watercolour paintings, and a leather-bound printed edition of Confucius' Analects.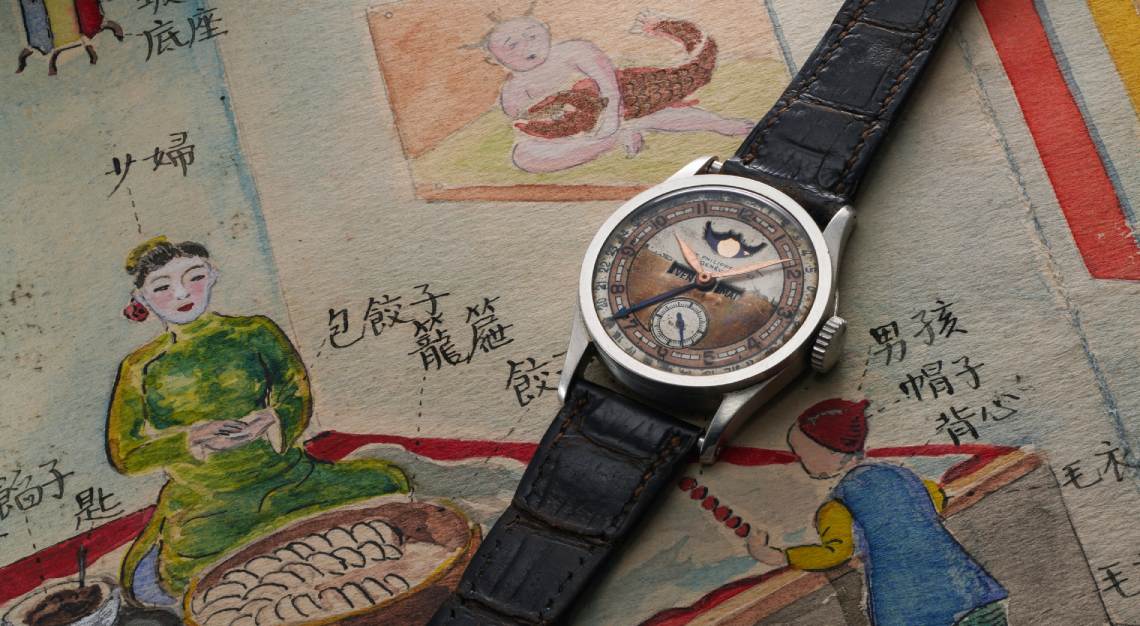 Aisin-Giro Puyi lived a life like no other. He became emperor at the age of three and got dethroned when the Japanese invaded China in 1945. Subsequently, he was held as a prisoner of war for five years in the Soviet Union. Puyi only returned to China as a 'new citizen' after Mao Zedong agreed to his repatriation when he visited the Soviet Union in 1950. Following his return to his homeland, Puyi served the government in a cultural capacity before his passing in 1967.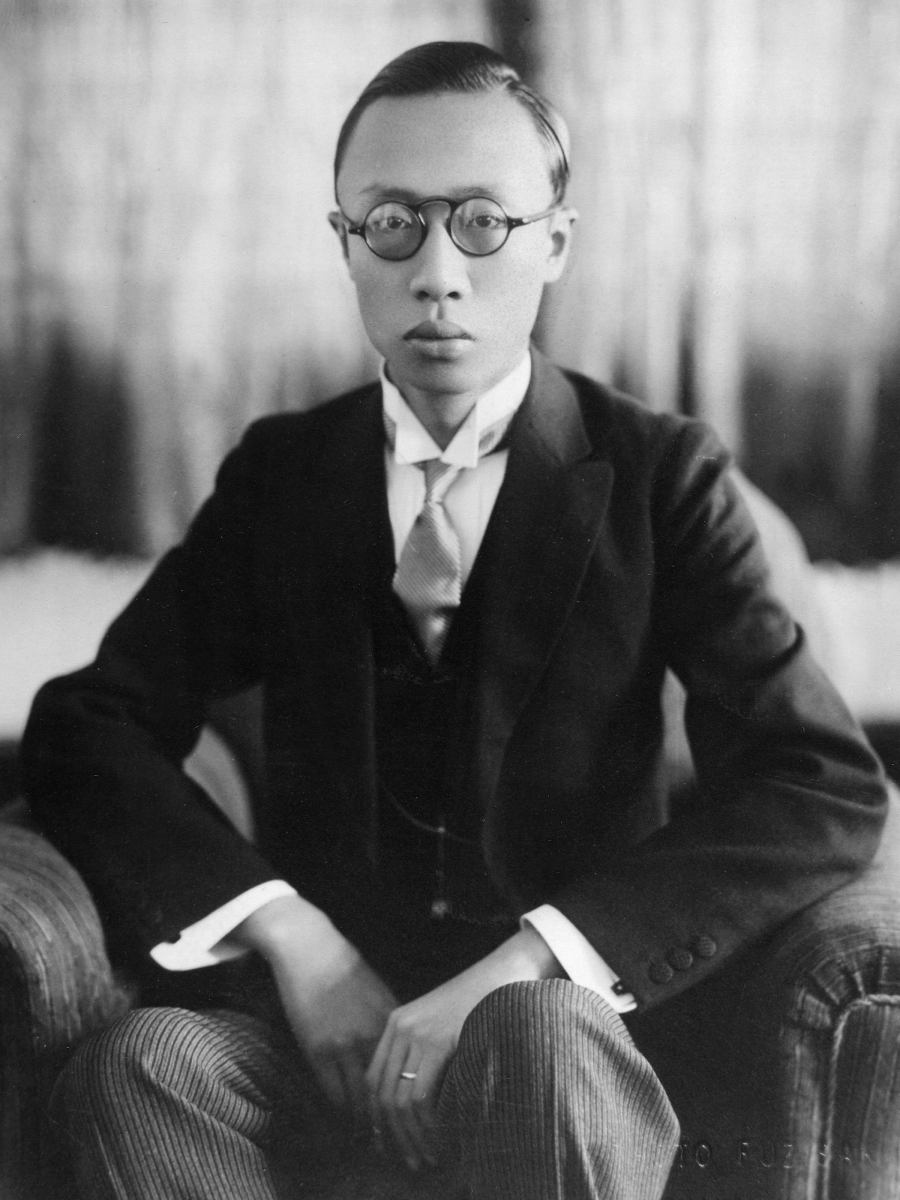 Although deeply personal to Puyi, each item bears a fascinating historical record and cultural significance. All eyes, however, are drawn to the Patek Philippe Reference 96 Quantieme Lune. Patek Philippe has made only eight Reference 96 Quantieme Lune watches—with the eighth being a new-to-market release.
The model owned by Puyi was introduced in 1937. Although it is not clear when or how Puyi obtained the watch, the timepiece accompanied him during his time in detention in the Soviet Union. According to first-hand accounts of his nephew, Puyi gifted the watch to his interpreter-turned-friend at after his release.
Puyi's Patek Philippe Reference 96 Quantieme Lune is an enthralling timepiece. Encased in platinum and distinguished by a 'Key number 4' stamp, it features an exceptionally patinated dial that bears the tracks of time. The dial's enamel Arabic 'Roulette' design is incredibly rare—only two watches with the exact configuration has ever been found. One is now part of the Patek Philippe Museum collection, and the second was sold to a private collector in 1996.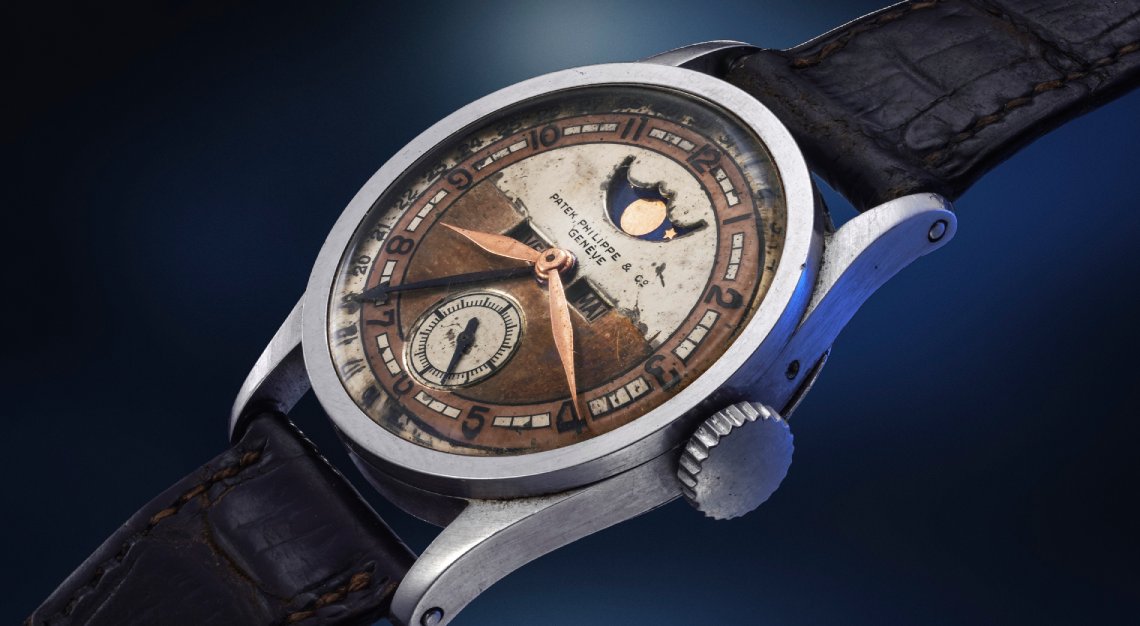 After exhibiting in Hong Kong, the historic artefacts will be on a global tour where they will travel to New York, Singapore, London, Taipei, and Geneva. Phillips has yet to announce a date for the auction. Going by previous similar auction sales, the Reference 96 Quantieme Lune could potentially fetch millions.