With his head on the Butcher's Block, chef Jordan Keao doesn't seem to be feeling the pressure when it comes to curating a fine menu
Tour de force (a definition): an extraordinary/exceptional achievement; a work/stroke of genius; a masterful performance; a magnificent display of skill and ingenuity. 
I'm not sure that I have ever heard something described as a tour de force… in advance. 
Generally speaking, it tends to be an assessment of something that has happened or been witnessed – a great stage performance; a manifestation of supreme sporting ability; that kind of thing. It's retrospective. Theatre critics, for example, could describe an actor's performance as a 'tour de force', but only once it's been accomplished, seen, and the curtain has descended.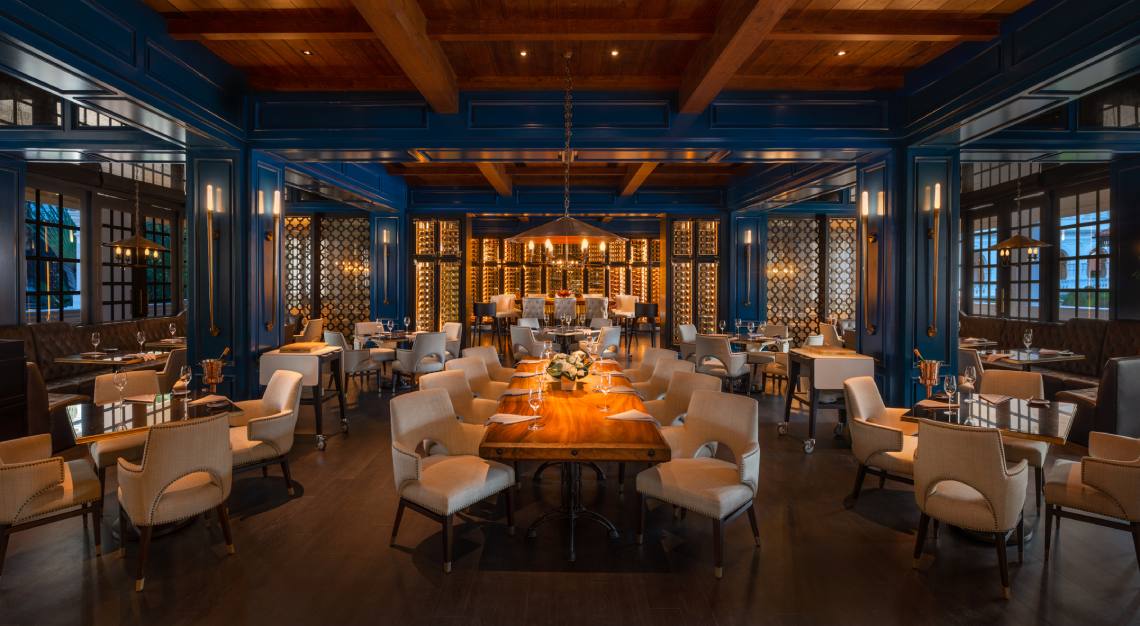 Theoretically then, when you describe what you are about to do as a tour de force, not only is it a tad highfalutin, but it's also a little bit dangerous. Expectations will be high and the few people in the world who care about semantics and have cynicism in their DNA – I, unfortunately, am one of those people – will be suspicious and hoping for a fall from the assumptive grace. Even using the term itself is serious talk. If you can't walk it, you could be in for a hard ride. 
With all that in mind, I donned my fleece and went like a lamb to the slaughter – I'd be in excellent company with the display at the restaurant – to Butcher's Block at the Raffles Hotel, to see just how the newly installed chef de cuisine was faring. The Tour de Force menu was on the agenda – hence the lengthy preamble – and I was curious to see how what is probably perceived as a 'steakhouse' was going to interpret the degustation concept. 
I have to report, unfortunately, that I was disappointed. But only because the entire experience was nigh on faultless, and I struggled to think of anything bad to say. I wanted to lay into the entire presumption, but I couldn't, because the food is so damn good.
Chef Jordan, quite simply, knows how to cook. This seems obvious, but it really isn't. This man's prowess applies to basic ingredients that he knows well and appreciates exactly how to get the best from. It doesn't have to be fancy or complex or involve a number of ingredients that go into the double digits. Drawing all the right flavours out of something ostensibly simple by cooking techniques alone, however, is a great skill and speaks to the understanding of that ingredient and its potential when treated well and given the right complements. It is about care, after all.  
From the Wagyu Tartare, Caviar and Beef Tendon Chicharrón snacks, and the Smoked Unagi (nori rice cracker) onwards, the food is precise and delicious. Chef Jordan's Baby Corn with preserved black bean is ridiculously moreish, and the Smoked Sashimi (contradiction?) with seaweed and herb dashi is delectable.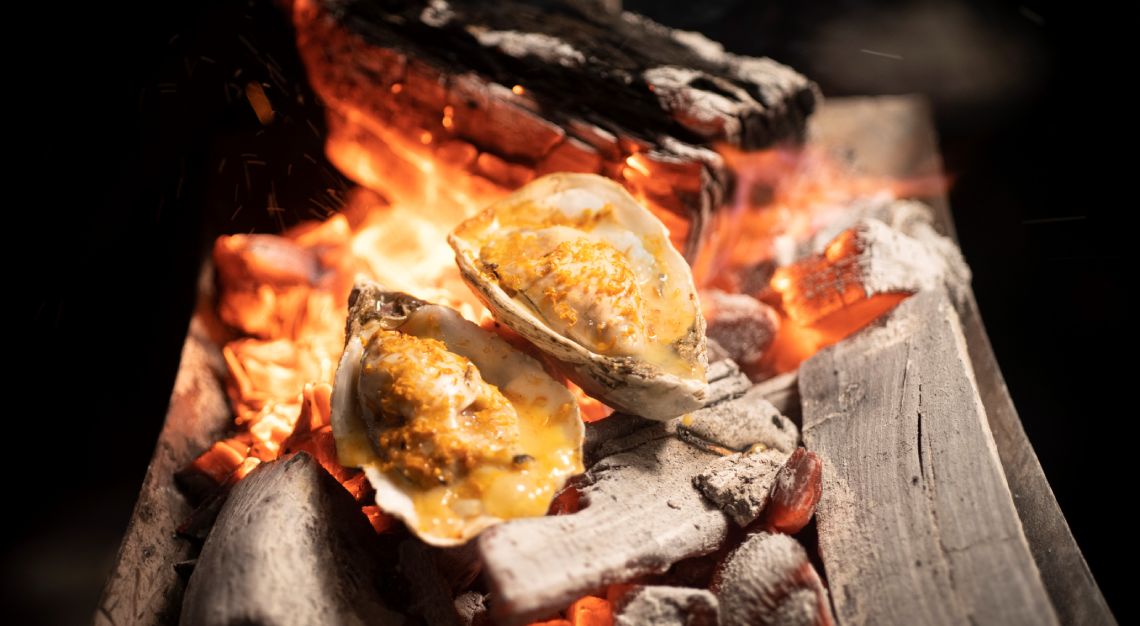 And we're just getting started. All degustation menus work their way up. You start with the delicate and palate enlivening, and then end with the meaty, protein-driven big guns. This menu follows a Wagyu Sukiyaki (smoked egg yolk), with a grilled oyster. And why the hell not? The following Dry Aged Duck was so good that I kind of wanted to end the meal there, go home, and think about what food actually means, but I resisted the temptation. Surrounding the perfectly cooked, luscious, mildly gamey slivers of duck was a crispy, salted skin that so complemented everything else on the dish that every mouthful was a delight. It was almost outrageous. 
Oddly enough, at this stage of the meal, we hadn't even encountered a cow – notwithstanding the tartare opening salvo. Following the seabass with a preserved black bean beurre blanc – my least favourite dish if truth be told, despite the lovely alliteration. Chef loves his black beans, but this didn't work for me. The fish and the sauce were like two kids in a playground, with neither seeming keen to engage the other in anything that may have been fun. I have to have something to carp about, and I may as well do it on the fish dish. See what I did there?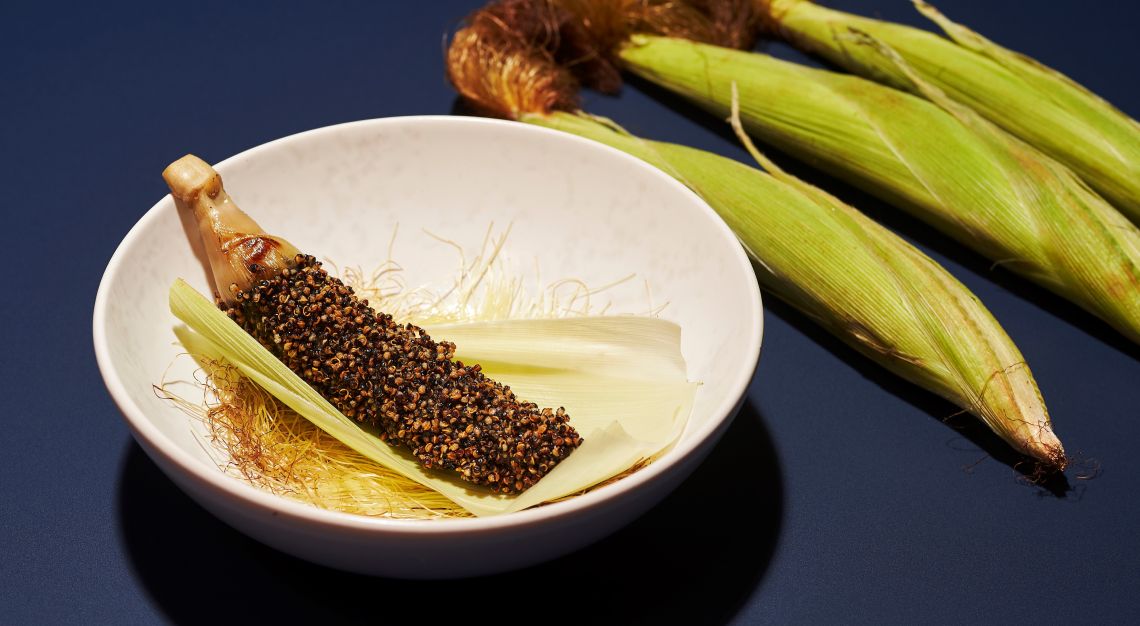 Many diners will flock to Butcher's Block for hunks of meat, and they're unlikely to be disappointed. Chef Jordan and his cohorts are adept enough and sufficiently well-stocked to give even the most avid carnivore a good fix. When dining à la carte, however, the restaurant caters for smaller eaters by allowing them to choose the quantity they feel comfortable with, and I, personally, think this is a great idea. 
For the Tour de Force menu, however, we get 100 grams of Australian Wagyu Tenderloin that has been gracefully licked by the wood-fire which characterises much of chef Jordan's cooking techniques. It will come as no surprise that in terms of 'doneness', it was spot on – just an infinitesimal fraction shy of medium-rare, bringing out all the flavours and not even beginning to scare those who don't like blood on their plate. Perfectly seasoned with a nicely reduced demi-glace, it's a perfect savoury end to a very well-balanced meal that will leave the diner feeling replete but not stuffed. 
There was dessert to follow – Sourdough Ice Cream and Autumn Truffle – which was pretty good, but the damage to my argument about presumption and having to walk the walk had already been done. The Tour de Force menu does what it says on the tin. More importantly, it's tremendous fun. In eschewing the froufrou, this restaurant serves up redoubtable food in which excellent ingredients are treated with the respect they deserve. Chef Jordan believes that it's a genuine honour to feed people, and he relishes the process. The feeling is mutual.
Butcher's Block
328 North Bridge Road
02-02, Raffles Arcade
Singapore 188719
Tel: +65 6337 1886
Editor's note: For more Date Night stories, click here