Treat yourselves to Japan's fall harvest and flavours with this five-course Aki Matsuri Menu, which includes seasonal salmon grilled over air-flown magnolia leaves
Japanese cuisine has become a staple in our diets, but there are never short of new experiences to be had with the land of zen — be it the 18-course omakase at Sushi Chiharu, or the latest five-course set lunch menu by Waku Ghin. While we don't have the four seasons, we have restaurants like Fat Cow bringing in the best of Japan's autumn bounty.
Available only till 10 November, this five-course Aki Matsuri Menu ($198++, Mastercard holders enjoy 15 percent off) starts off with Madai, Asari Suimono, a clear soup of sea bream and Japanese clam, brightened with a native lime called sudachi.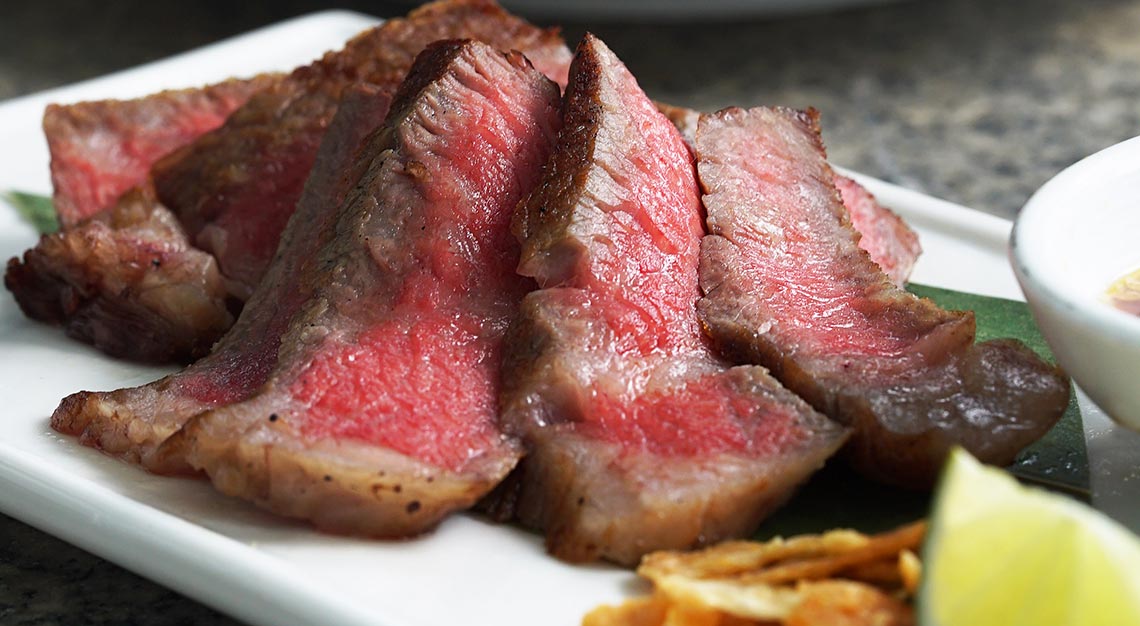 The tangy sweetness of the amuse bouche will have you craving for the first course proper, Mejina Yakishimo and Wagyu Yukke. Here, seasonal Girella fish is lightly seared to bring out its natural sweetness. Alongside, marinated wagyu beef is topped with a quail egg yolk and a freshwater crab that can only be found during fall.
Next, a crunchy trio of sea urchin, king mushrooms, and ginger flower make up the Uni Norimaki, Eringi and Myoga Tempura. You'd wish you could snack on these at every movie.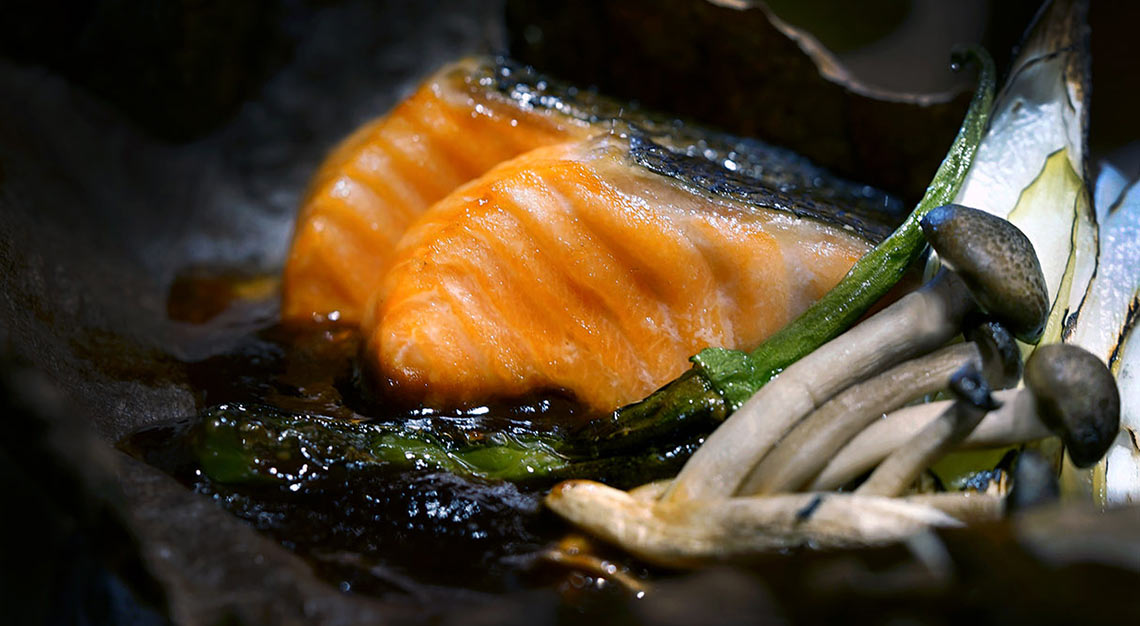 The autumn dream spirals deeper with Aki Sake and Kisetsu Yasai Hobayaki. Imagine the rusted leaf of a magnolia tree falling gently onto your clay, upon which head chef Shigeru Kasajima will carefully grill an autumn salmon with Hatcho Miso.
We'll leave you to witness the stage set for the Bincho-tan Grilled Wagyu Beef, which will be concluded by an extremely fragrant musk melon dessert harvested from Shizuoka. Oishii desu!
Fat Cow
#01-01/02
Camden Medical Centre
1 Orchard Boulevard,
Singapore 248649
Tel: +65 6735 0308