The Japanese omakase restaurant cements its position in the fine dining scene serving a multi-course menu using five tried-and-tested techniques
The last time — which was also coincidentally my first — I paid a visit, Kappo Shunsui had been open for a mere three months. Executive chef, Tomo Watanabe, had closed his Japanese Bib Gourmand restaurant, Shunsui in Tokyo, to set up shop in Singapore. Word had it that he wanted to earn his stripes (or star, in this instance).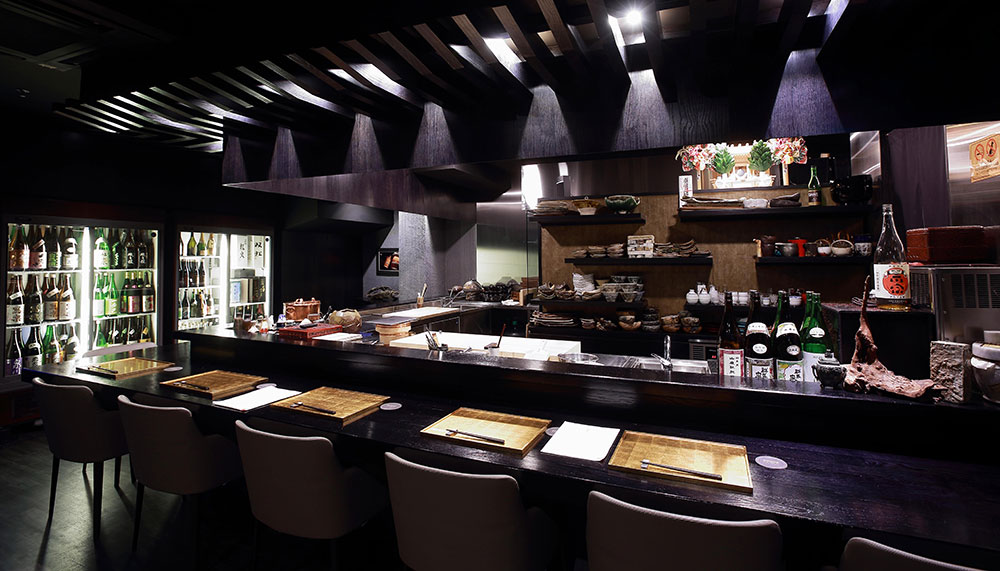 My brain is jolted awake the moment I step in, keen to pick out any differences. The decor hasn't changed and the Japanese restaurant still sits 19, in the exact same layout. Neither has the concept, which sees you enjoying a nine-course omakase menu for $250 (it used to be 10 for $299). There's also a more wallet-friendly eight-course option at $150, where a different set of dishes are served. What's different though, is newly appointed executive chef Nishi Nobuhiro taking the reins.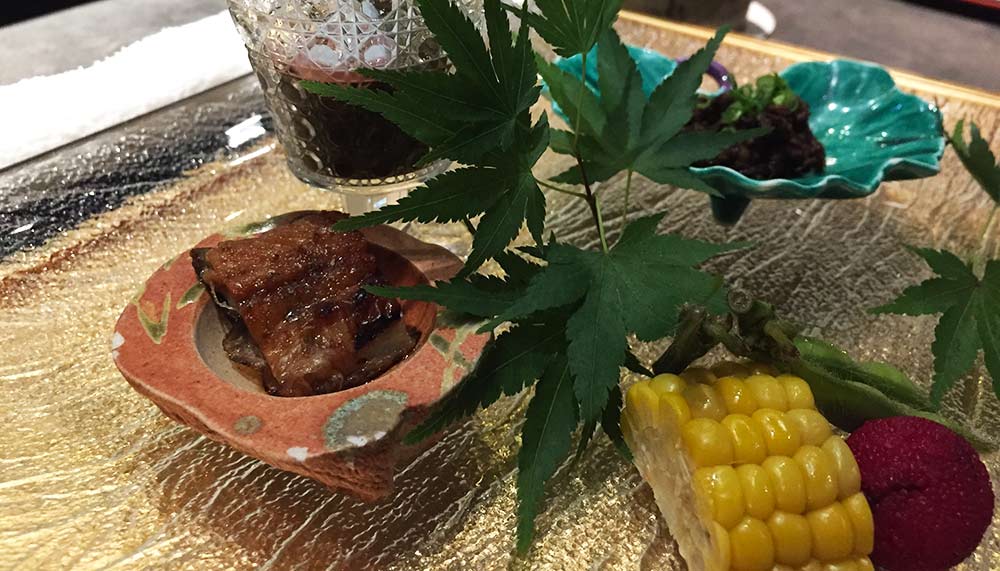 By the time I've arrived, chef Nishi is already hard at work, serving a rather rowdy table and doing prep work for mine. In between preparation, he meticulously plates each dish, sometimes redoing what has already been done. I'm served a platter of appetisers to start, each setting the stage for what's to come. Of the six, my favourites are the unassuming sweet corn kernels and the A4 Kagoshima beef with peppercorn. The latter reminds me of a beef brisket mince simmered in soya sauce, and it's the sort of comfort food that'll pair perfectly with a bowl of steamed short-grained rice.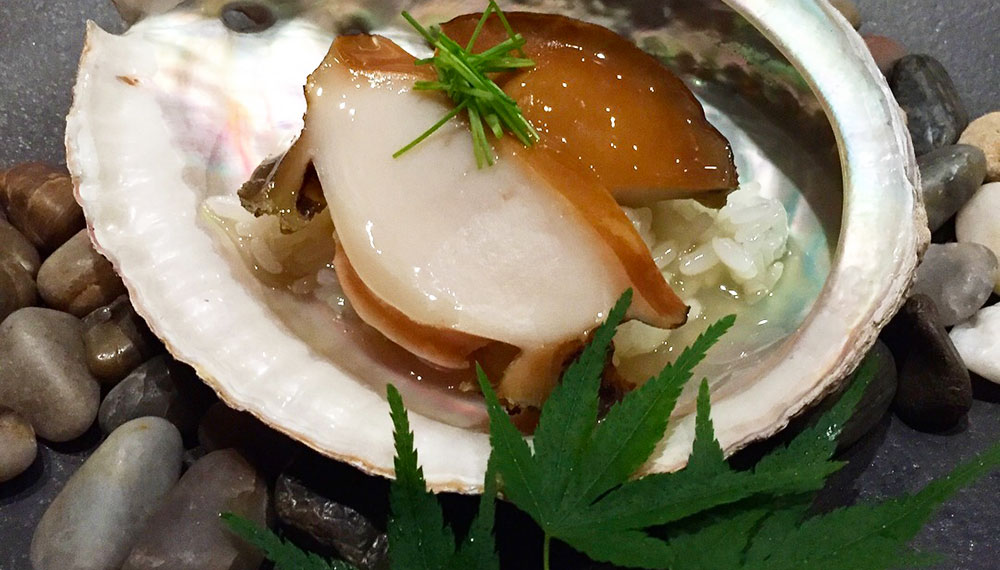 The abalone in thickened dashi is served in an abalone shell and hints of a gentle ocean breeze. Its accompanying sticky rice seems rather heavy considering I'm only on the second course, and I make a conscious effort to leave some on the plate.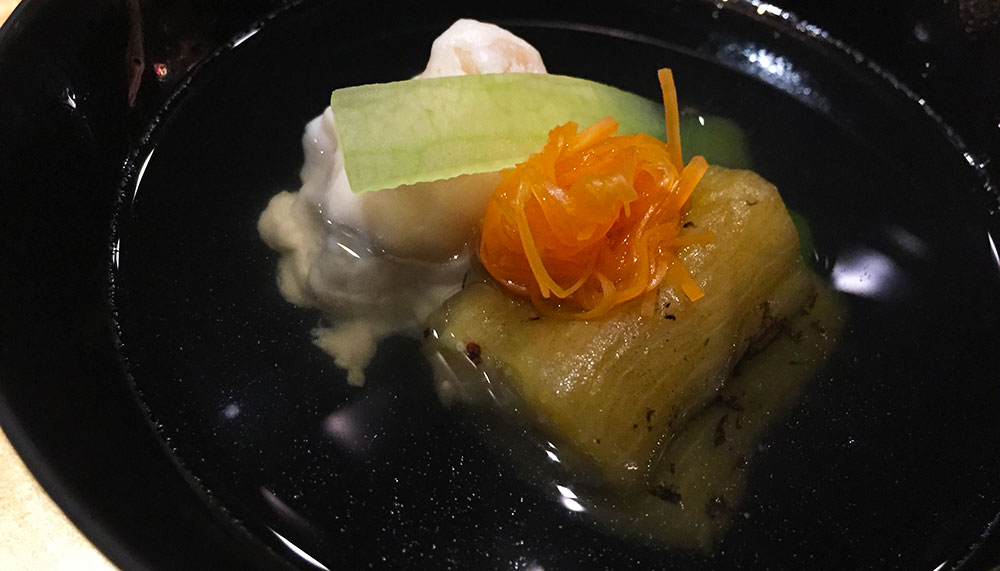 The owan (soup dish) helps regain the right momentum with eggplant, winter melon and a fish cake made of scallops and fresh mince. Chef Nishi marries the flavours and textures perfectly; the grilled eggplant teases with a hint of char, while the firm fish cake adds the right amount of bite to an otherwise one-dimensional dish. The magic, I'm told, lies in the broth. Konbu and bonito flakes are soaked in mineral water for a day before being simmered at a precise temperature of 90 degrees Celsius to ensure that the broth retains its sweetness without becoming overpowering. I clearly have plebian tastebuds, but perhaps one day I'll recognise the superiority of using mineral water to make soups.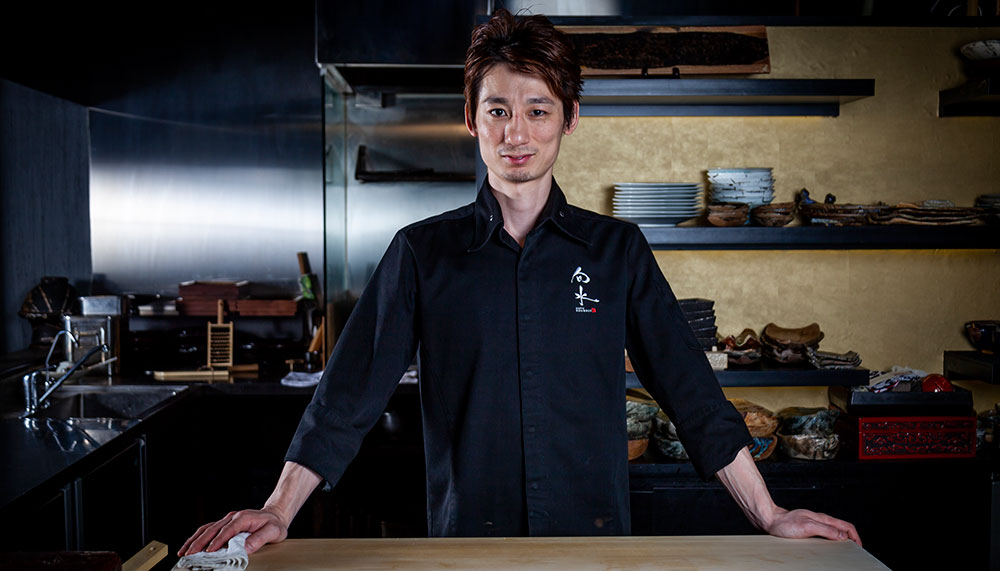 Chef Nishi doesn't speak much during dinner, choosing instead to focus on his craft. But actions speak louder than words, and his dishes certainly speak volumes. The chef who's in his 30s boasts a fairly impressive list of accolades, including cutting his teeth at three-Michelin star restaurant Kagurazaka Ishikawa in Tokyo. It certainly doesn't hurt that he's the sixth-generation chef in his family. The Fukui native's ancestors were fishermen who set up shop selling sashimi. The business flourished into a kaiseki restaurant, with his father helming its reins.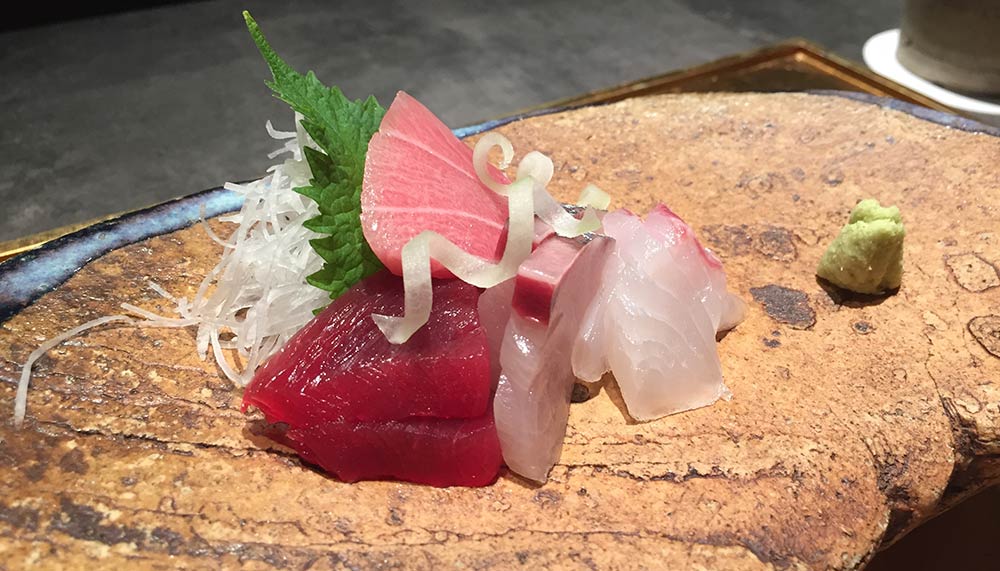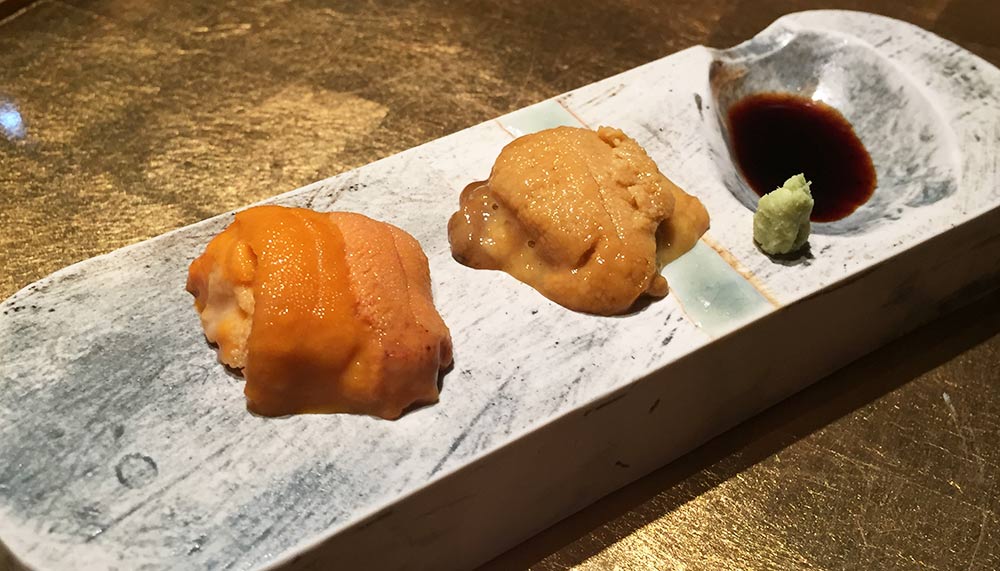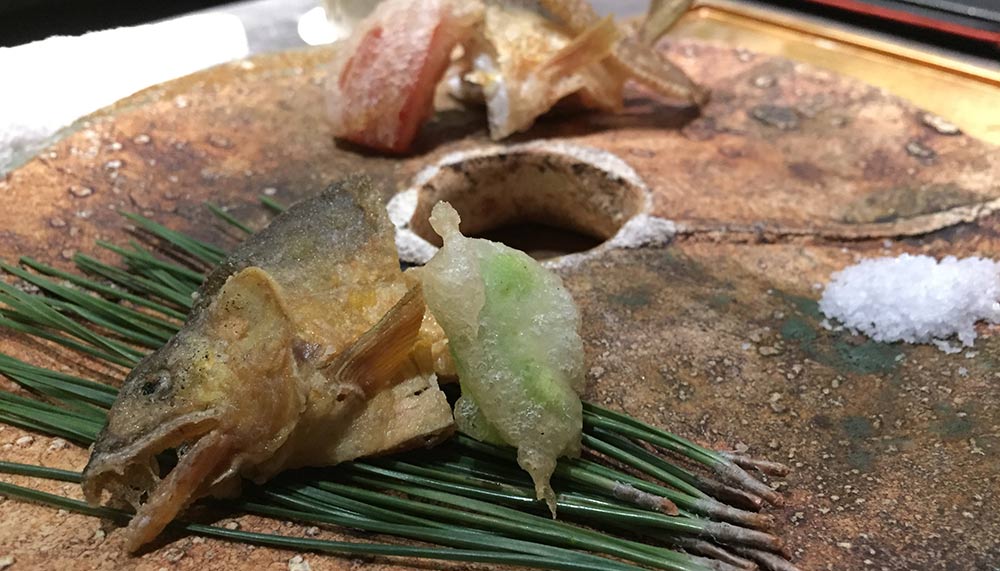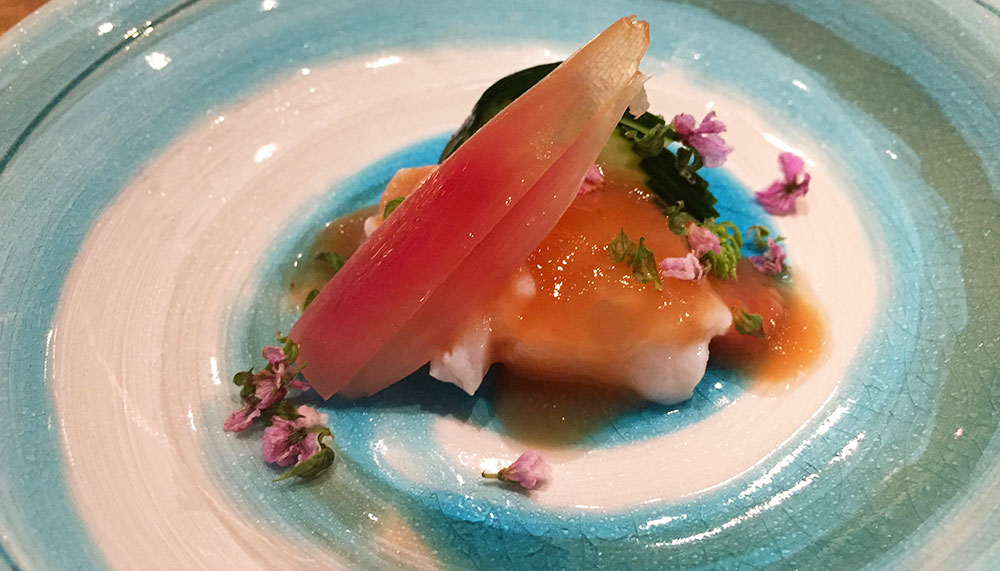 The subsequent dishes sing songs of the sea: there's a platter of sashimi including two types of uni, Bafun and Murasaki; deep-fried Ayu (sweetfish) with a side of Amera tomato and blanched octopus with cucumber and ginger flower. They're not stars of the night, nor do they aim to fill you, but are fairly palatable. These dishes are also best had with sake ($59++ for a sake pairing menu), with nearly 100 varieties for your picking. Of course, chef Nishi will be more than glad to give recommendations.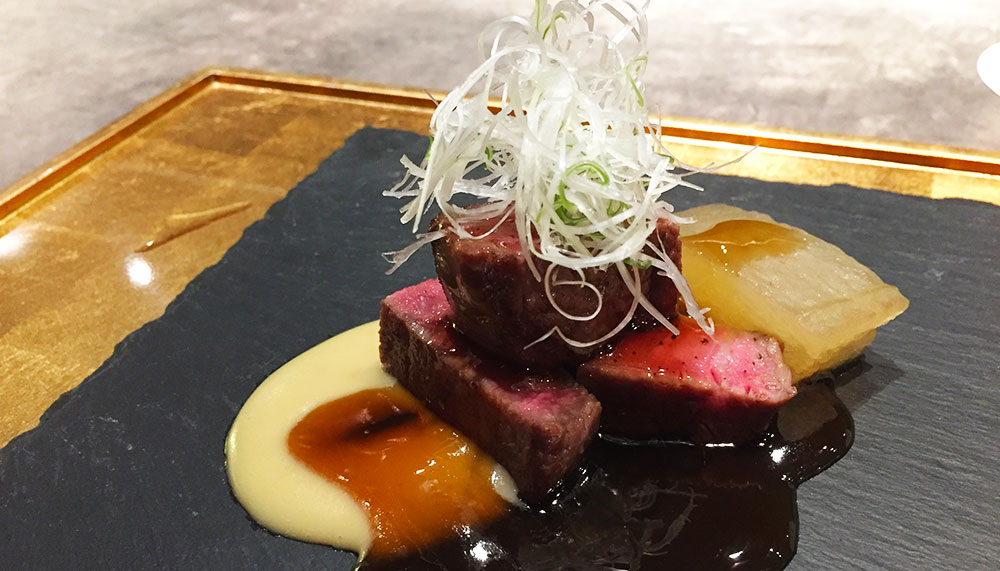 Then comes the grilled dish, pan-seared Kagoshima wagyu. The accompanying winter melon melts in your mouth, as does the perfectly marbled cubes of steak. That said, I'd have liked a few more cubes of beef, along with the oh-so-buttery mash.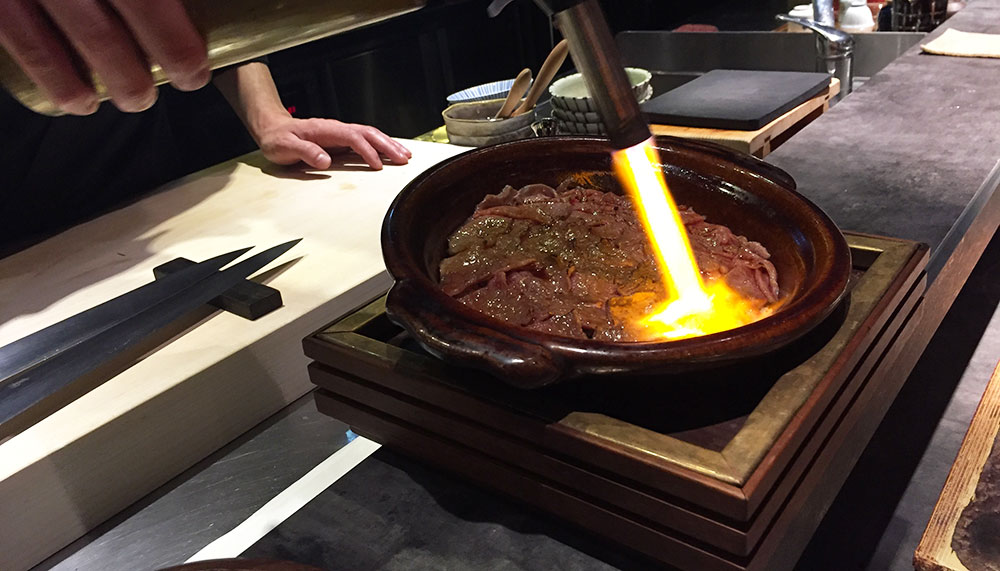 Of course, it's highly unlikely that you're full at this point, thus enters the eighth course: claypot rice done two ways. The first is topped with thinly sliced Kagoshima wagyu and carefully torched, and the second, ladled with plump globes of ikura. I lean towards the former for it hides the Japanese Sancho pepper — similar to the Sichuan pepper — which lends a light fruity aroma to the rice, while numbing my tongue ever so slightly.
The above two dishes will successfully fool you into believing the entire dinner has been portioned appropriately. Unfortunately, it also preps the scene for two rather forgettable desserts, ginger pudding and Furano red melon. It's not that they weren't pleasant, but rather, after a successful plot buildup, the experience came to a sudden halt with two bowls of rice, leaving little room for anything else.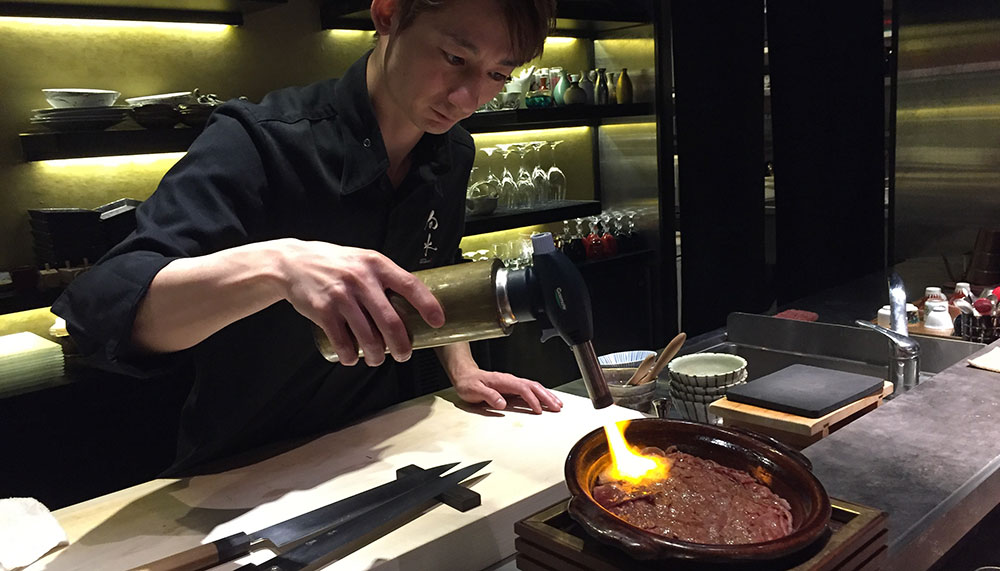 Despite the slight anti-climatic ending to our meal, for what it's worth, chef Nishi has certainly provided an experience worth reminiscing. If not for him, I'd have not have the chance to try the Ayu, which saw me chomping on the entire fish, head and tail included. Neither would I have imagined that I'd be killing for another bowl of his family recipe's scallop fish cake.
The big question is: how does the food fare, in comparison to what I had previously? Both menus left me fairly satisfied and given time, I believe chef Nishi will not just maintain the standards of Kappo Shunsui, but propel it to greater heights.
Kappo Shunsui
#04-02
Cuppage Plaza
5 Koek Road
Singapore 228796
Tel: +65 6732 0192