I spent four hours on a $450 dinner by Björn Frantzén, and I absolutely enjoyed it
When Restaurant Zén by Björn Frantzén opened in Singapore last year, it caused a bit of a stir. It filled the empty shophouse left behind by Restaurant Andre, with a nine-course menu that commanded $450++, the same price as two-Michelin-star restaurant Waku Ghin (but with one less course).
It's been seven months and the restaurant is still going strong, judging by the fair share of regulars, too. It proves that Frantzén – Sweden's only three Michelin-star chef – has the ability to please the local palate while keeping things in line with authentic Nordic cuisine, which leans towards a slightly savoury and tart palate.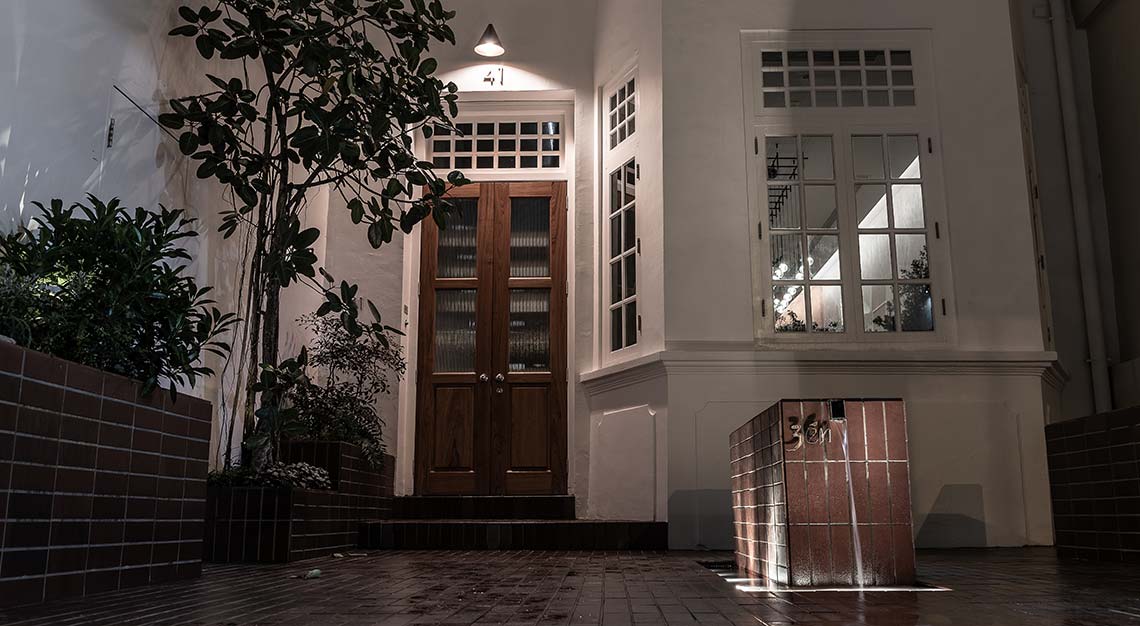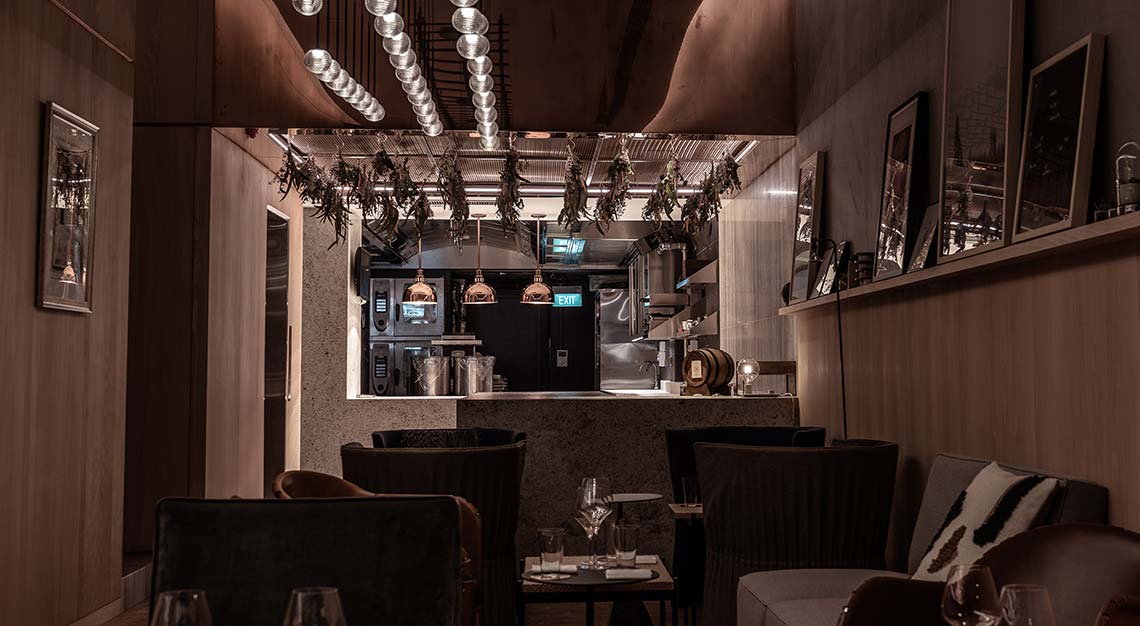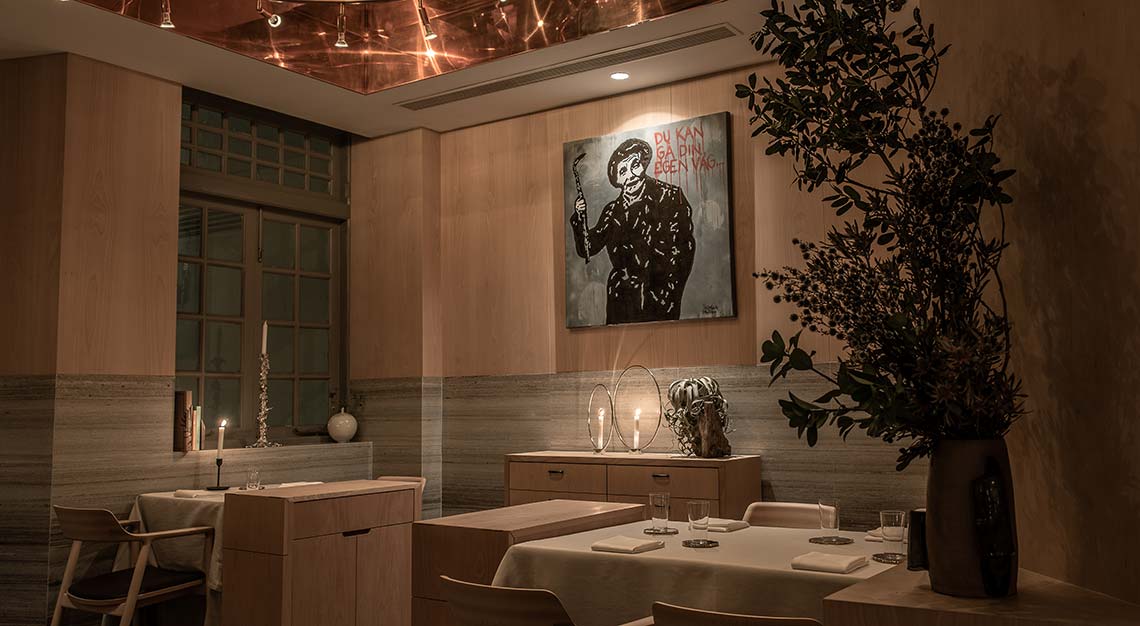 There is a light that never goes out
Zén, the suffix of Frantzén's surname, is everything the name suggests. It's got a calm quality, from the water feature located at the entrance to its Japanese and Scandinavian interior. Materials, colours and texture are also kept to a minimal. You've got pale wooden tables, linen and leather chairs, intimate curved sofas, copper-toned fixtures and dim candlelight.
There is plenty of thought put into the interior. Each table also comes with its own serving station, allowing staff a quick change of cutlery after every course. And if you're feeling chilly, there is cashmere draped over chairs in the dining room for guests to use. The living room, where you're directed to after dinner for dessert, features throw blankets that you can huddle under while sipping on hot tea.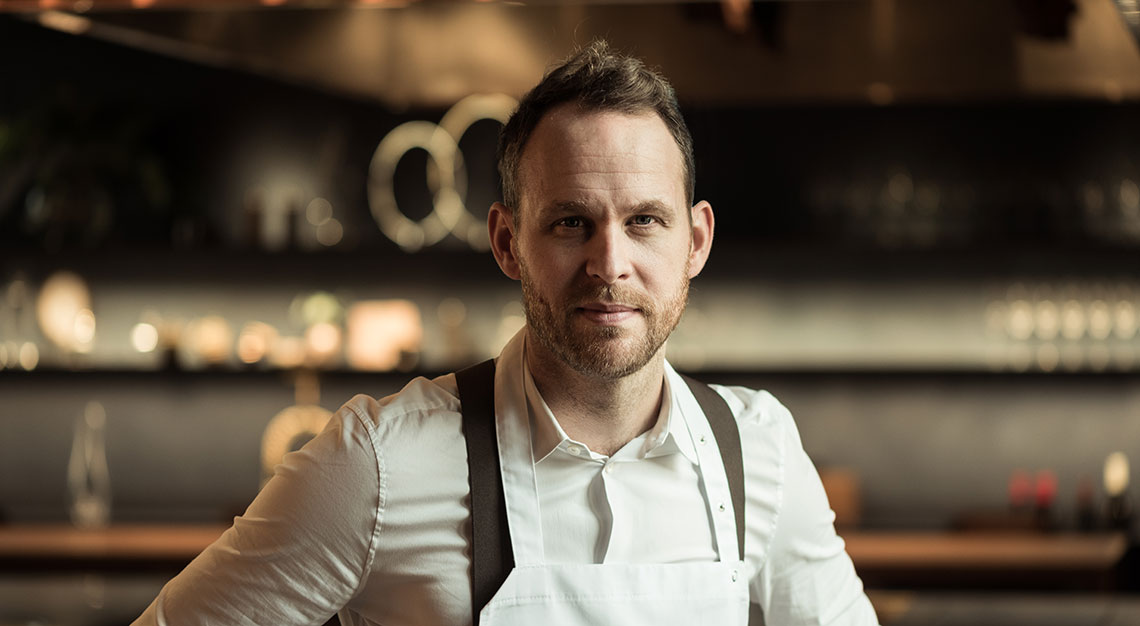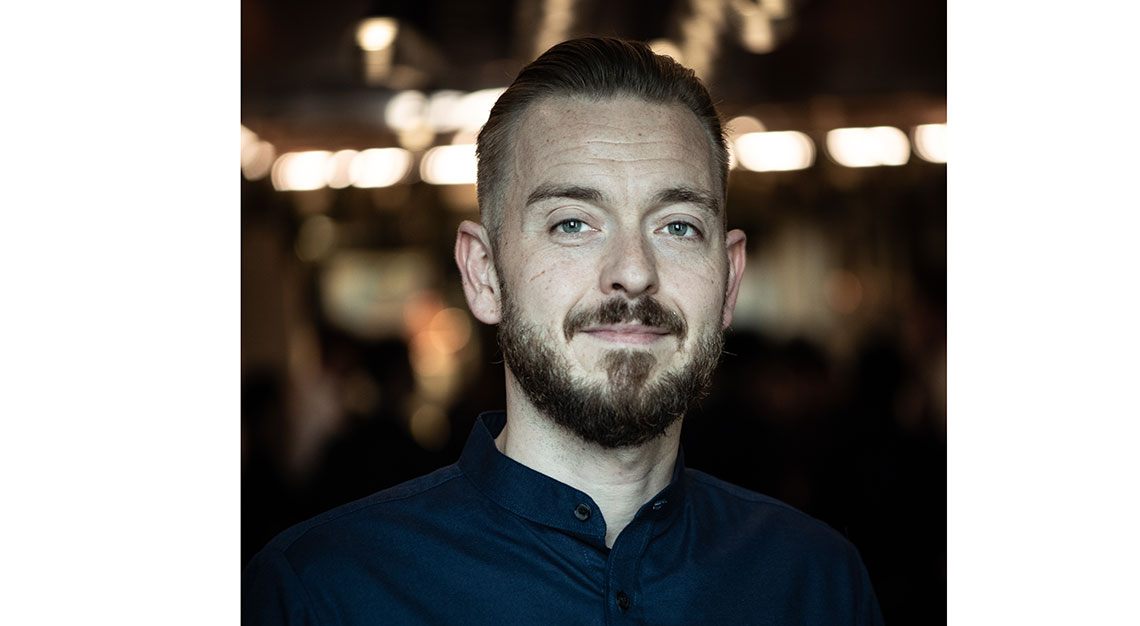 Come as you are
Step into the three-storey shophouse and you'll immediately feel at ease, as if you've returned home. And you won't have to worry about being loud while dining – boisterous laughters are a regular occurrence here – and if anything, the choice of music should get diners pumping. It's the same playlist that Frantzén curated for his restaurant in Sweden. I enjoyed my welcome snacks with Queen's Under Pressure playing in the background, which felt like a bit of a tease as executive chef Tristin Farmer and his team busied themselves in the kitchen.
Just can't get enough
It's best you set aside four to five hours to have dinner at Restaurant Zén, and $250++ more to pair your meal with wine.
But if for some reason you're off alcohol that night, there's always the $125++ non-alcoholic option, where juices are infused with unlikely ingredients — think oxidised granny smith apples with rice puffs and oolong tea, or carrot juice with smoked maple syrup. The juices are tried and tested every afternoon to ensure consistency, and don't you worry about sticking out like a sore thumb among the wine drinkers. Juices are served in decanters, if you cared enough.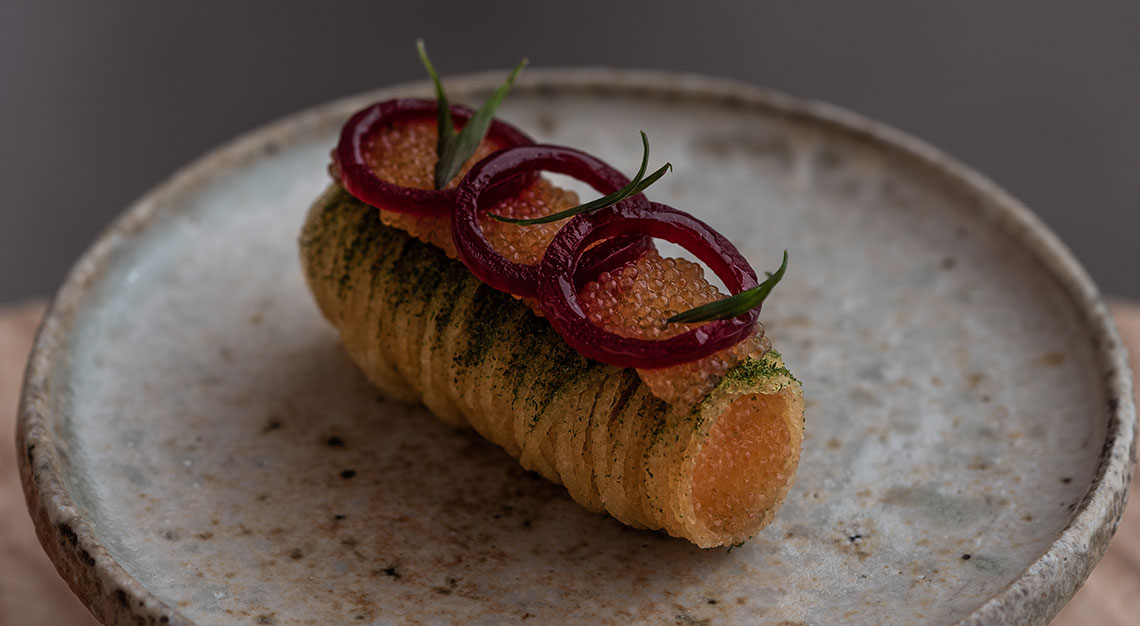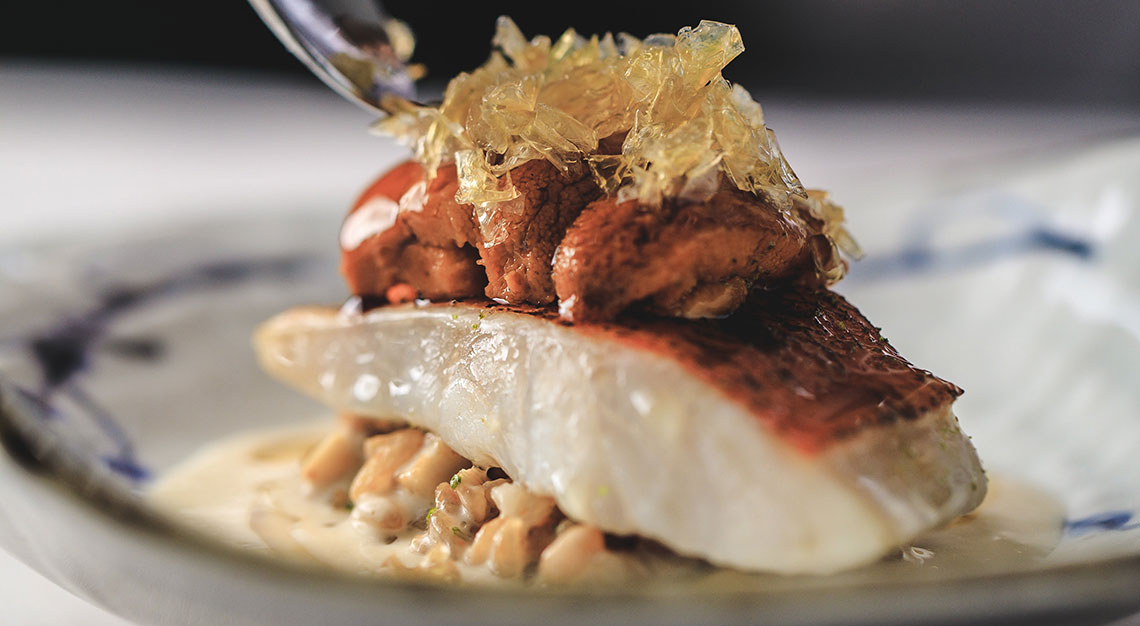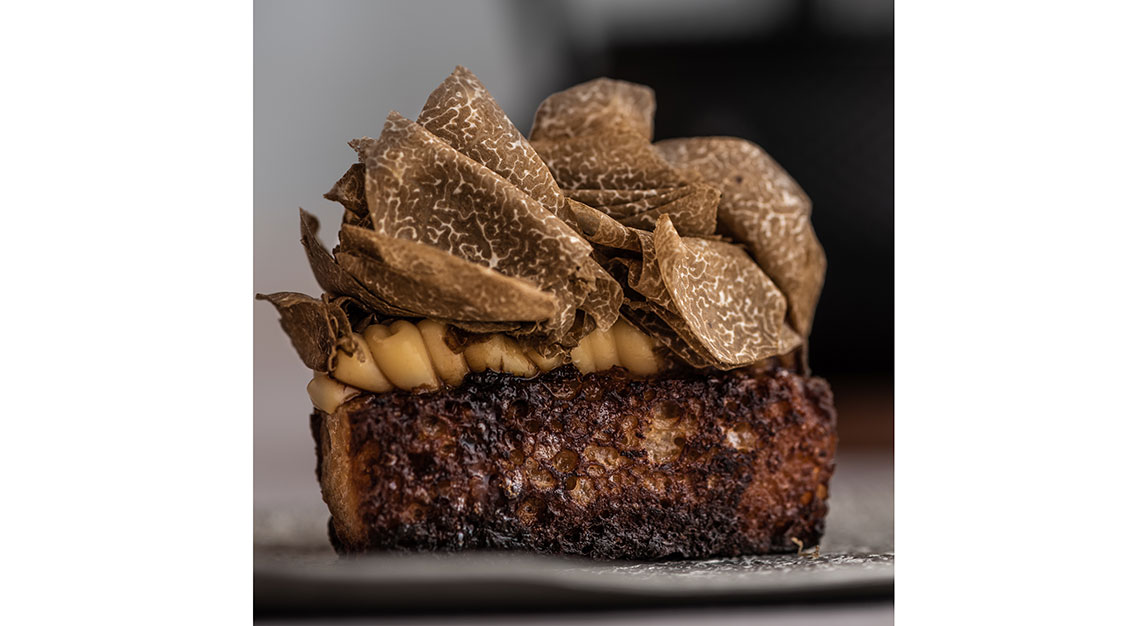 I didn't, and I thought the pairings were sublime. The Barbecued Pigeon, which would normally go with a 2007 Clos Pepe Pinot Noir, went incredibly well with my beetroot-mushroom juice. Beetroot is first baked, smoked, then infused with boiled beetroot juice. A few sips in and you'll notice a hint of earthiness, courtesy of a brown button mushroom tea and cherry wood. Alternate your sips with bites of the pigeon jus to cut the sweetness of the beetroot.
Another winning pairing for me was the heirloom tomato juice that came with grilled marron. It's a burst of umami in each sip, with notes of verjus and plums for that hint of acidity.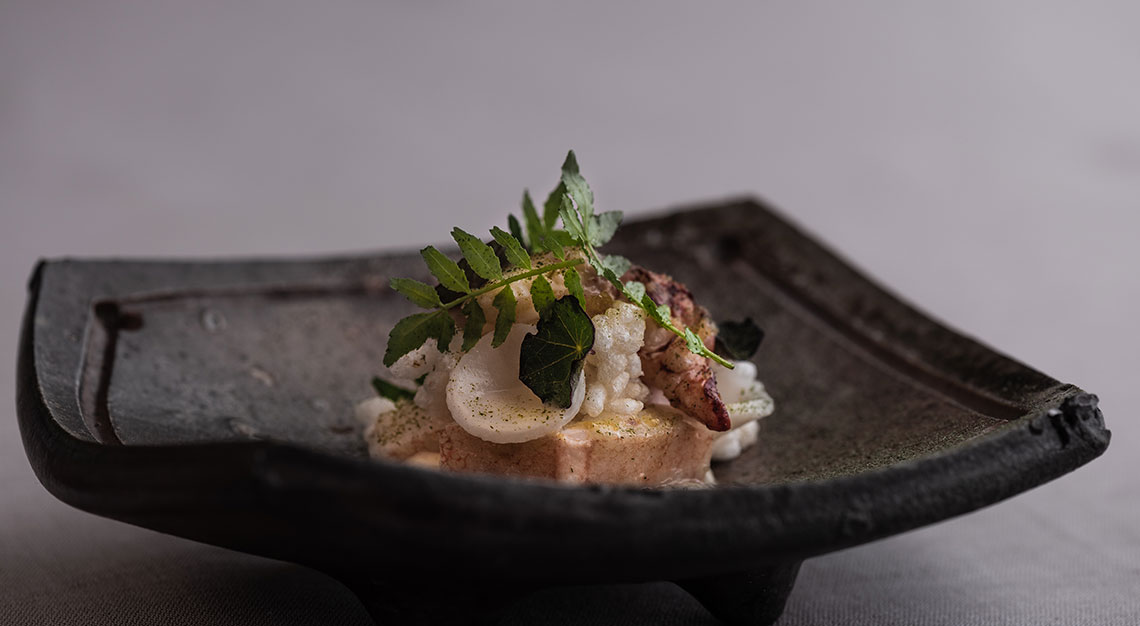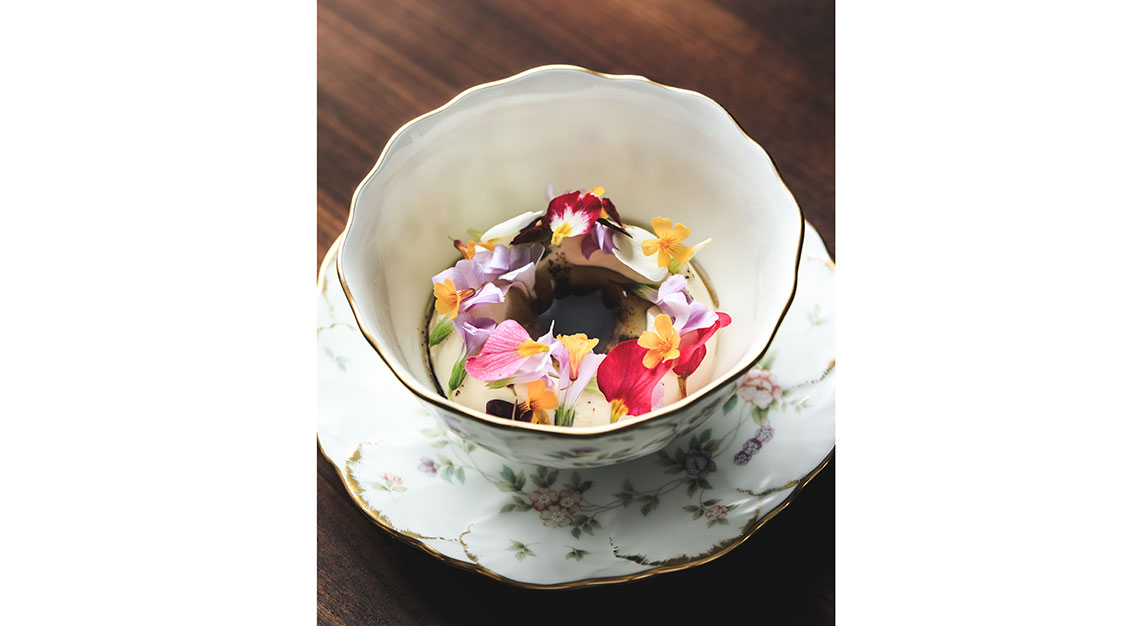 You'll enjoy all, if not most dishes, but be prepared that the flavours are sometimes a tad heavy. The Marron, which sat on a bed of butter emulsion, would have been fine for a fifth or sixth course. But the creaminess felt too rich, too soon, for a second course. The Chawanmushi, served generously with caviar, also felt like an overkill. This was unfortunate, because beneath the salty pearls lay a fluffy custard and beautiful pork dashi, and that would have been perfect on its own.
Save space for dessert and nine kinds of petit fours. The Black Garlic and Liquorice Fudge can be quite a mouthful, as can the Salted Cepe Ganache and Walnut Praline.
People have the power
Service is nothing short of outstanding. Throughout the night, staff flit from table to table, engaging in casual conversation and sharing anecdotes while preparing and plating dishes at the tableside.
In all, is Restaurant Zén worth the splurge? Premium ingredients and a highly respected chef aside, the attention to detail, creative spins on pairings and great service are more than enough to make it a resounding yes.
Restaurant Zén
41 Bukit Pasoh Road
Singapore 089855
Tel: +65 6543 8880