A Perfect fit
Owning a pair of bespoke shoes is a major milestone in the curation of a luxurious wardrobe. That said, the actual process of having a pair of shoes hand-crafted for you can often be intimidating. With this in mind, Robb Report sat down with bespoke director Patrick Verdillion and master bootmaker Paul Wilson of John Lobb — a British brand known for its painstakingly crafted bespoke shoes — to help de-code what to expect when ordering your first pair.
Why order a pair of bespoke shoes?
Wilson: You're looking at comfort. A pair of bespoke shoes is made specifically for the customer, and for each foot separately. An off-the-rack shoe is always made on a generic last [a 3-dimensional wooden or plastic mould upon which the shoe is constructed], so there is always going to be a compromise in the fitting. A bespoke shoe is also a much higher quality than a ready-to-wear shoe. Everything is stitched by hand — even the threads are made by hand — and done by a John Lobb craftsman.
Verdillon: It is exactly like haute couture, meaning that the client can define precisely what he has in mind. The customer can be the designer, and [with each shoe] we at John Lobb are starting completely from scratch.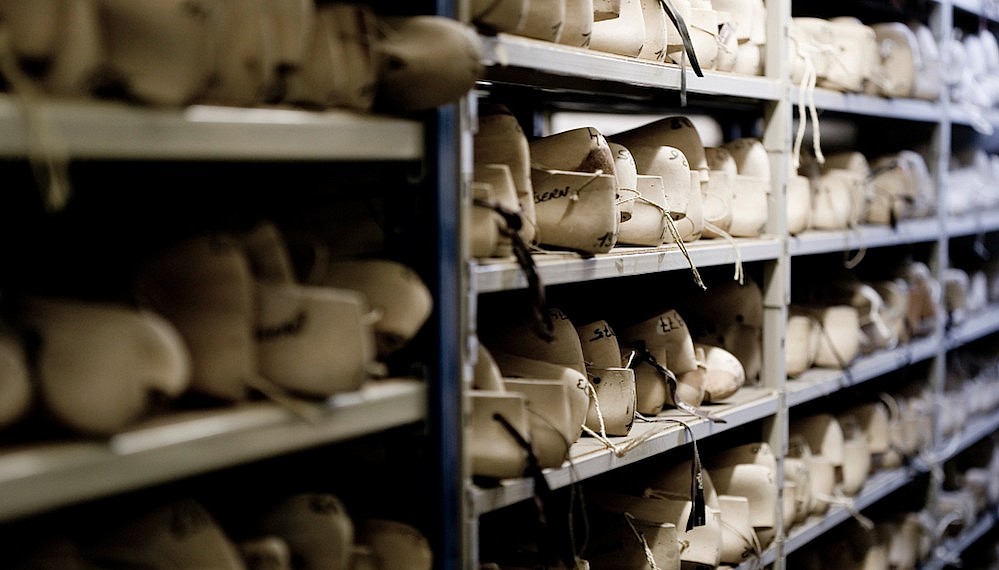 Do you suggest John Lobb clients design a classic style or something bolder when ordering their first pair of bespoke shoes?
Verdillion: I would always recommend that the customer go for a classical shoe to begin with. Something that is going to be timeless and that he can wear with any outfit — something that's going to be versatile. If he then decides to go and order more shoes, then we can start thinking about something a little bit more unique.
Wilson: Even if [a client] requests a classic shoe, it can be [designed] with a twist. Some really unique details, like monogramming, can be done.
What do you think clients should know before ordering their first pair of bespoke shoes?
Verdillion: It takes anywhere from six to nine months before your first pair of John Lobb shoes [are delivered], with three appointments minimum [to ensure the fit and overall design is accurate]. It will then take two to three months for any new order to be delivered.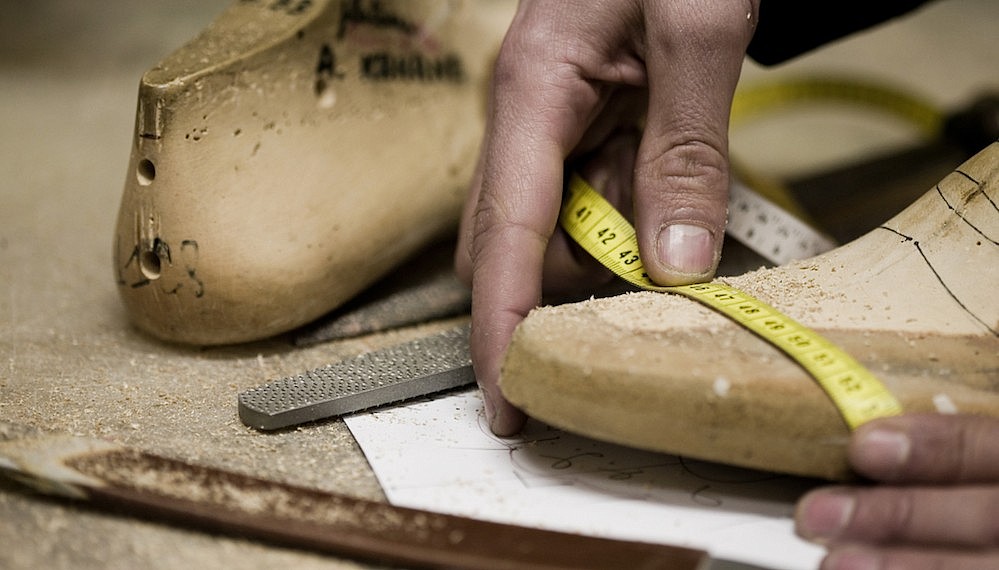 Can you explain the process of creating a bespoke shoe?
Verdillion: Once the [client's] measurements have been taken, they will be sent to the last-maker. He will then use those measurements to create a wooden form of the customer's foot. This will be sent to the pattern cutter — who will choose the leather that the costumer has specified, and make a pattern for the client's particular last. No two patterns are the same. Those pieces of leather will go to what is called the closer, where they will be assembled into the upper of the shoe. This will then be stretched over the customer's last, and [a shoemaker will] nail that into place, and will hand-welt the upper to the sole and heel. It will then go to a specialist in the polishing department who will polish [the leather] and attain the patina that the customer has requested.
How long will a pair of bespoke shoes last?
Wilson: If they are well looked after by the customer, they can last anywhere from 20 to 30 years. But if a customer is going to wear his shoes every day, in all kinds of weather and terrain, then the shoes will not last that long.
How can customers best care for their bespoke shoes?
Wilson: Bespoke shoes all come with shoe trees — which are made specifically to the measurements of the customer — so, by making sure the shoe trees are kept in there and by keeping the leather well creamed, the shoes can last 20 years easily.