The limited-edition VaporWaffle – the latest in the ongoing and highly sought-after Nike x Sacai collaboration
Collaboration sneakers to the resale market is akin to what clout is to a hypebeast – extremely vital. Demand always outweighs supply, and when they finally drop, they're sold out in mere minutes, sometimes even seconds.
But not all collaborations are built equal, and none has been more exalted in the sneaker world than Nike's partnership with Japanese label Sacai. The collaboration is fronted by Comme des Garçons alumnus Chitose Abe, the creative director best known for her signature aesthetic of deconstructed pieces, finding innovative ways to juxtapose different textures, silhouettes and fabric combinations to give clothing a creative and fresh spin.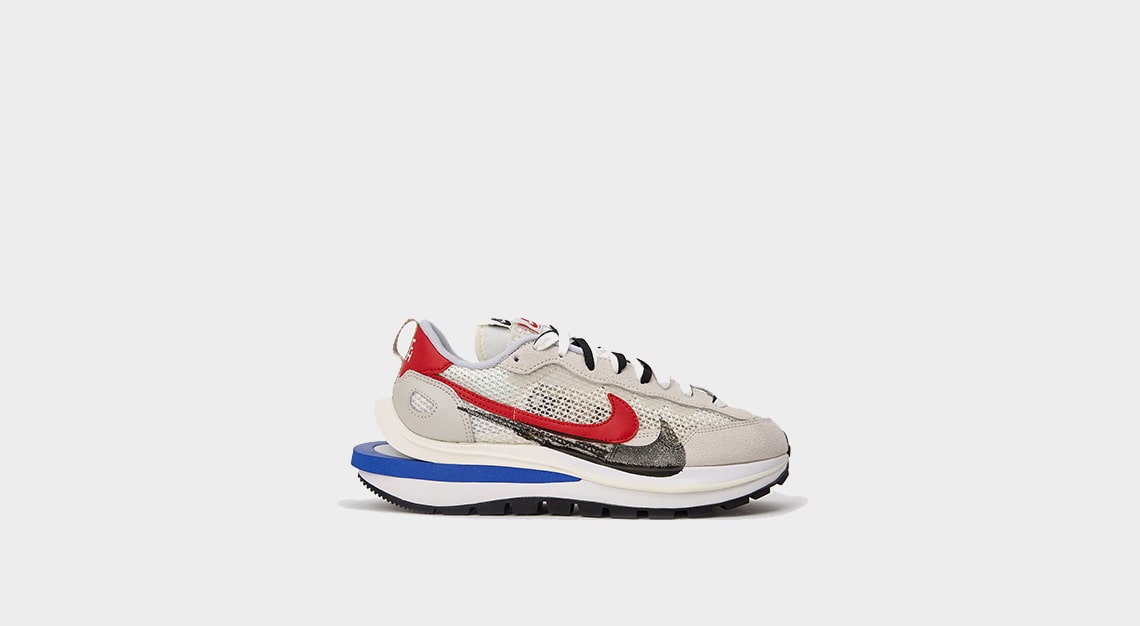 Abe is one of the few designers who has managed to master the sartorial dichotomy of casual and formal, allowing her to seamlessly integrate the runway with street. And this has been proven with her Nike sneakers, resulting in one of the most successful and highlight anticipated collaborations of the season, eclipsing even Nike's collections with Off-White and rapper Travis Scott.
SS20 saw the success of LDWaffle and Blazer Mid, marking Abe's first collaboration with Nike. Vaporwaffle followed soon after at Sacai's AW20 runway show during Paris Fashion Week, much to the delight of sneakerheads. Initially thought to be called the VaporPegasus, Sacai representatives eventually confirmed the name change.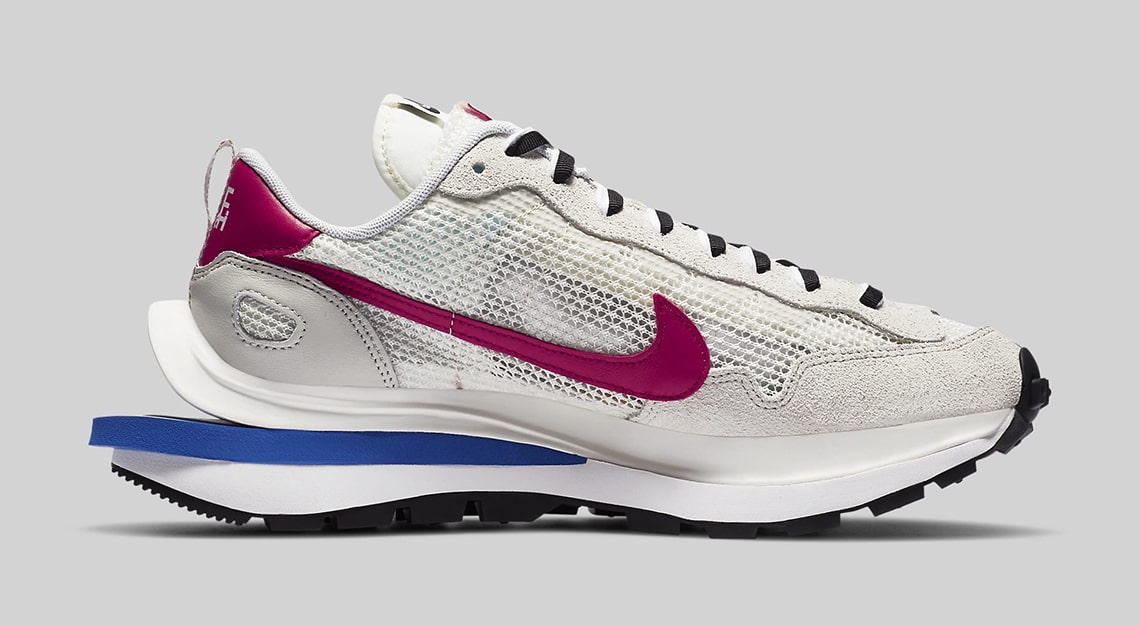 Just like its predecessors, Abe's design will have fans seeing double. The shoe features double Nike swooshes, tongues, laces – each of which boasts contrasting colours. Abe's signature design elements such as mixed materials and contrast design are also present, with the shoe using mesh and nylon fabrics, along with printed and leather logos. Satin laces are added on as finishing touches, reflecting the Japanese label's love for luxe aesthetics. The exaggerated waffle sole (hence the name) remains a key feature.
Four colourways are available; apart from the subdued black-and-white version, the other three – white with pops of fuchsia and blue, maroon and neptune green, tour yellow and stadium green – are unique and bold, perfect for those looking to make a statement.
If the popularity of LDWaffle can act as a prediction of what's to come (some are still listed on sneaker resale sites such as StockX for up to triple their original price), it seems like lightning really does strike twice for Nike.
This story first appeared in the December 2020 issue, which you may purchase as a hard or digital copy