Walk in guilt-free comfort and style
Sneakers, which have steadily become more fashionable in recent years, are possibly more indispensable than ever in these pandemic days. Comfortable, versatile and stylish, is it any wonder that they're becoming so ubiquitous? I mean, Nike alone made over US$24 billion (S$31.89 billion) in global sales last year. Problem is, conventional sneakers are primarily made from virgin plastic and toxic dyes, and when they reach the end of their life-cycle, are notoriously difficult to recycle. They therefore end up in landfills, where they literally take up to a millennium to biodegrade, whilst inevitably polluting the environment. Thankfully, more brands, including the behemoths, have made moves towards sustainability. Nike, for example, claims to have incorporated recycled materials into 71 per cent of its footwear and apparel products. Here are some other brands which have taken strides towards more ethical kicks.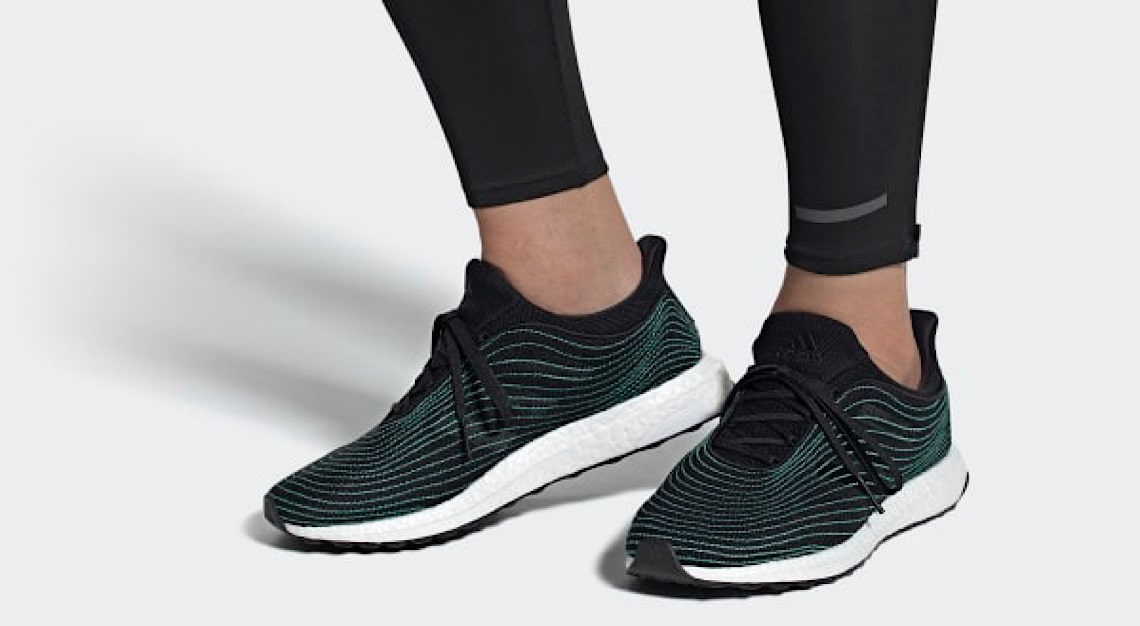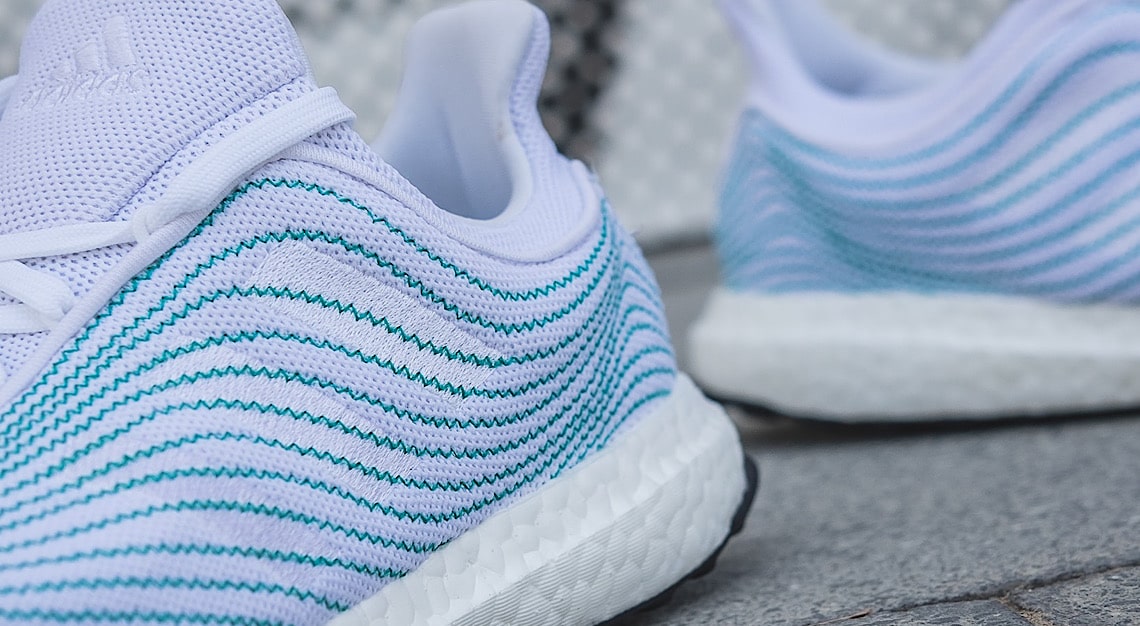 Adidas x Parley
Ultraboost DNA
In a landmark partnership with environmental group Parley For The Oceans, sportswear giant Adidas created the Ultraboost shoe with reclaimed marine plastic waste, not only helping to remove polluting plastics from the ocean, but also reducing the need for virgin plastics. The prototype, presented at the United Nations in 2015, was made with yarns and filaments upcycled from ocean waste and illegal deep-sea gillnets, the latter which are responsible for more than 100,000 marine mammal deaths every year. The Ultraboost DNA Parley shoes, which celebrate the 5th anniversary of that prototype, feature the same Ocean Plastic in striped "waves". Quite the fitting tribute.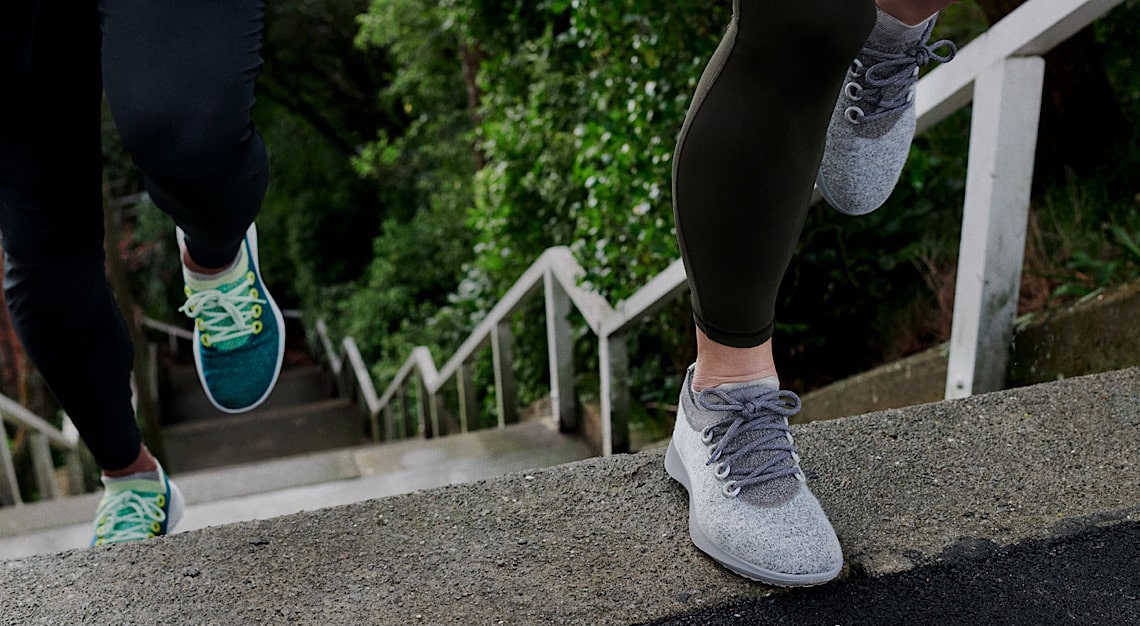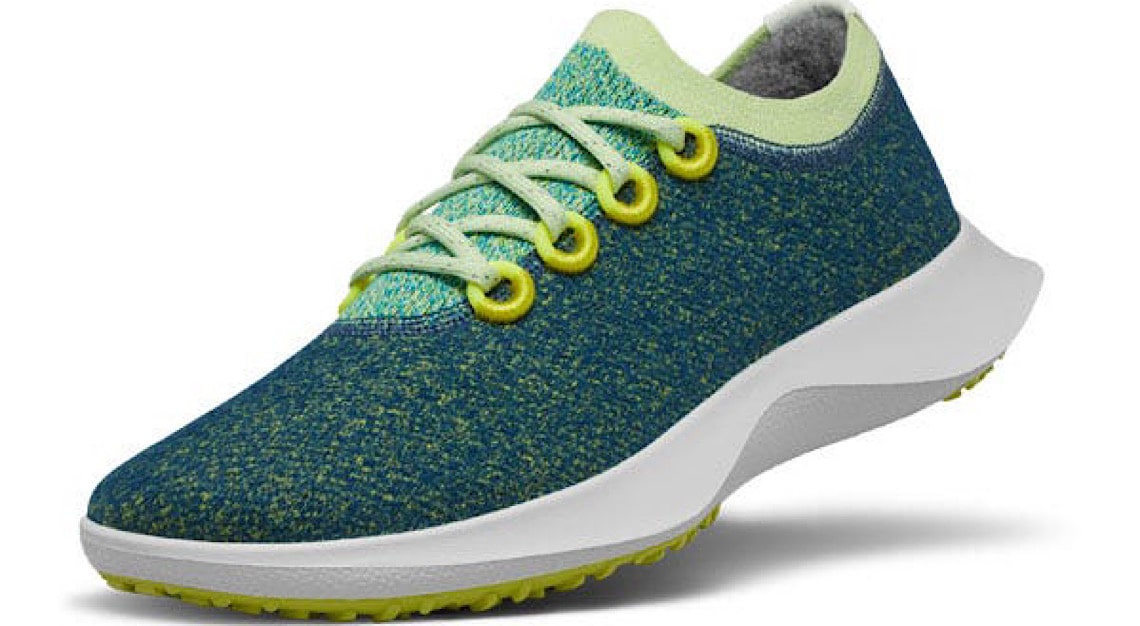 Allbirds
Wool Dasher Mizzles
"Silicon Valley's favourite sneaker" claimed Wall Street Journal of San Francisco-based Allbirds. The footwear brand, a certified B Corporation, was the brainchild of New Zealander Tim Brown, who with Joey Zwillinger, an engineer and renewables expert, created a revolutionary wood specially formulated for shoes. Their newly launched Wool Dasher Mizzles is a water-resistent, all-weather performance sneaker. Its ZQ Merino wool upper is naturally breathable and odour-resistent, ethically sourced and uses 60% less energy than traditional synthetic shoes. The Puddle Guard coating used to keep feet dry is Oeko-Tex-certified and fluorine-free. Their dual-density SweetFoam™ midsole is made with the world's first carbon negative green EVA, a rubber-like polymer, and FSC® Certified natural rubber treads provide extra grip on rain-slick surfaces. No wonder the carbon-neutral shoe it's such a hit with the tech crowd.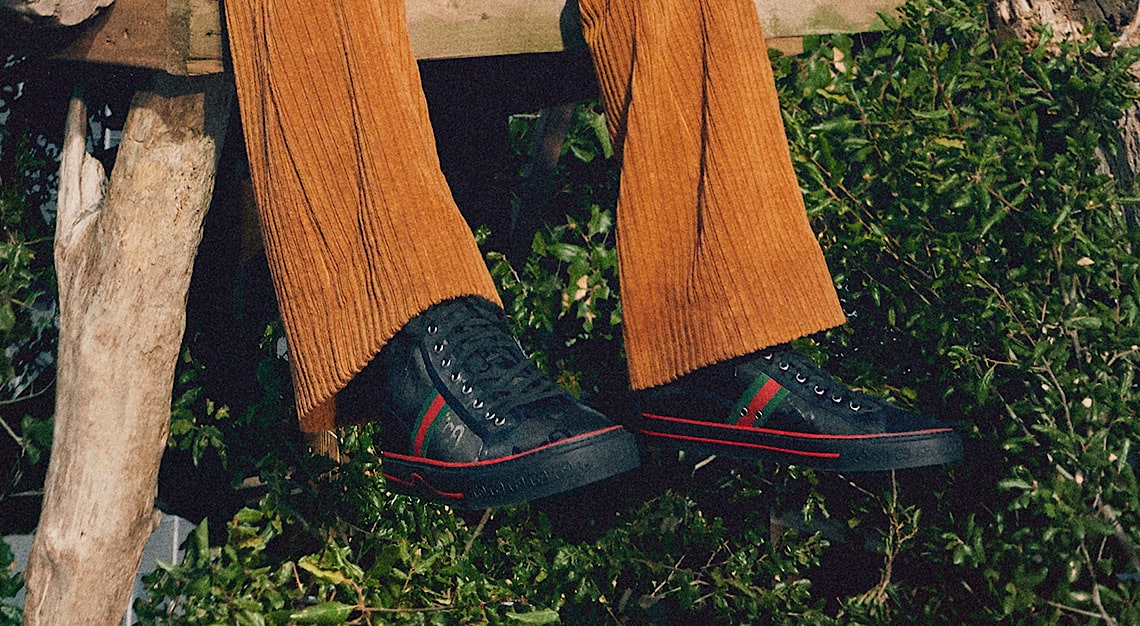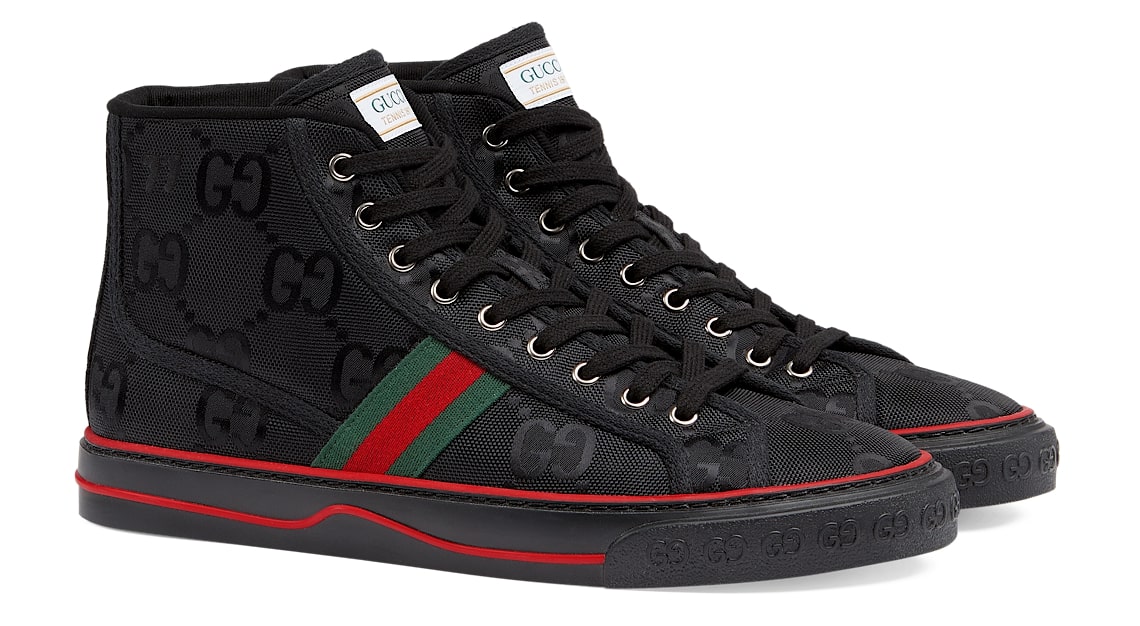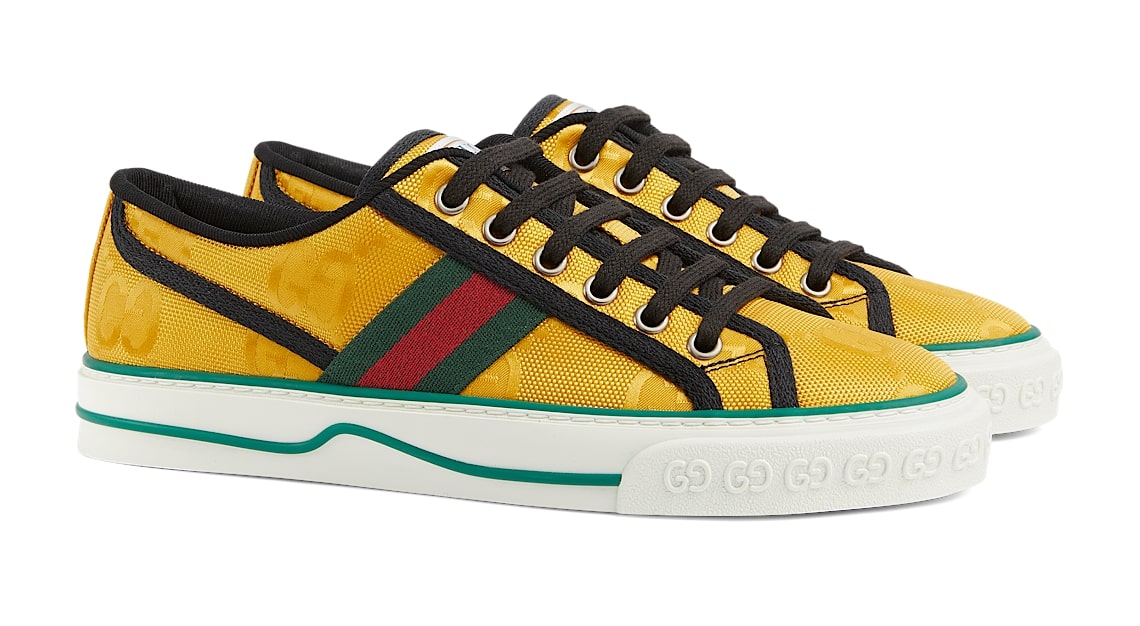 Gucci
Off The Grid Sneakers
Off The Grid is Gucci's first "green" collection and its premier from Gucci Circular Lines, a sustainability initiative from the fashion house aimed at circular production. Launched earlier this year, Gucci Off The Grid only uses recycled, organic, bio-based and sustainably sourced materials. The low-top sneakers are part of the Gucci Tennis 1977 collection, a silhouette updated from the archives for a new generation. The shoe's black nylon is made from Econyl in the brand's bid to lower their carbon footprint. It also uses recycled polyester, recycled steel and organic cotton, as well as a viscose lining made from sustainably sourced wood pulp. Even the packaging is sustainable – each pair of sneakers will be accompanied by a FSC-certified recycled gift box and recycled nylon flannel dust bag.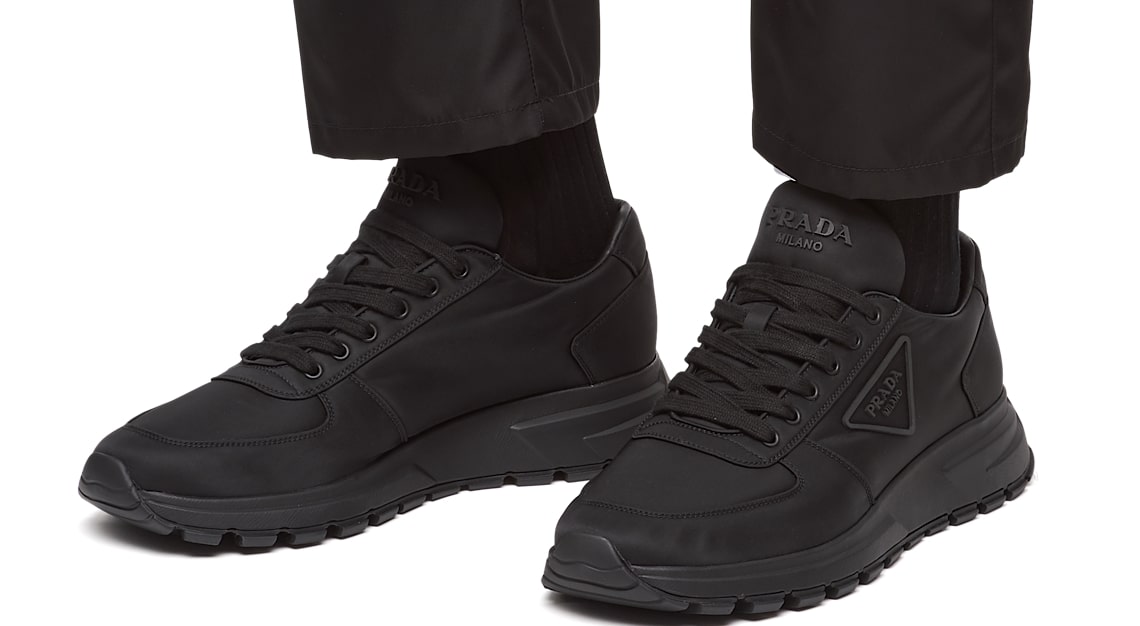 Prada
Re-Nylon PRAX 01 Lace-up Sneakers
If there's a fabric synonymous with a luxury fashion label, it's nylon at Prada. Miuccia Prada found inspiration in the unlikely material, incorporating it into her designs in the 80s, shaping out if it signature bags and trendier-than-thou shoes. Nylon remains as relevant as ever in the brand's DNA, but in 2019, the brand kicked off a sustainability-driven line named Re-Nylon. The collection of ready-to-wear, accessories and footwear uses Econyl (also used by Burberry and Gucci), a eco-nylon made entirely from ocean and landfill waste like industrial plastic, fabric scraps and "ghost nets". The chic monotone Prax 01 sneaker is made from Re-Nylon garbadine that's woven on silk looms, light yet incredibly durable.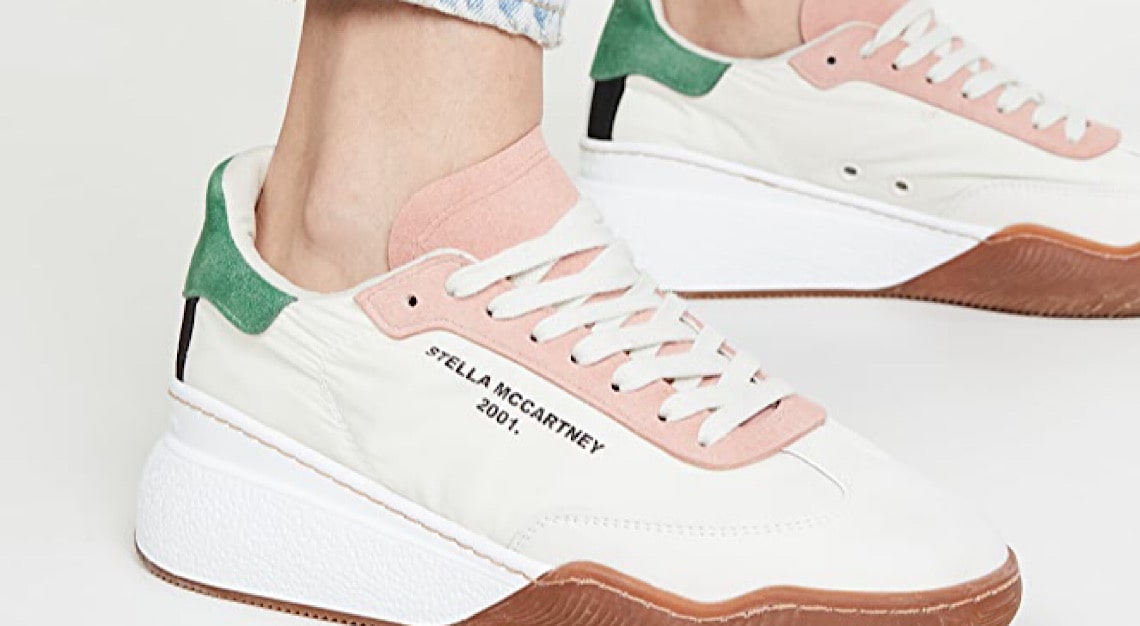 Stella McCartney
Loop Lace-up Sneakers
British designer Stella McCartney proved, despite initial skepticism, that responsible luxury was possible; her successful eponymous fashion label has remained leather- and fur-free since its inception in 2001. The vegetarian daughter of Paul McCartney has racked up quite a few collaborations including Parley For The Oceans and Taylor Swift (!), and was also responsible for creating Adidas's first vegan leather Stan Smiths in 2018, but we're more impressed with the Loop sneaker she's designed for her own brand. A result of 18 months of research and development, the stylish trainer uses an innovative new technique to attach the upper to the sole without glue, which means that the shoe is fully recyclable. Made with 90% recycled polyester, it's a potential game changer for the industry.