Fulfil your racing ambitions with the Huracán STO, Lamborghini's most powerful, street-legal supercar yet
Editor's note: More car reviews here.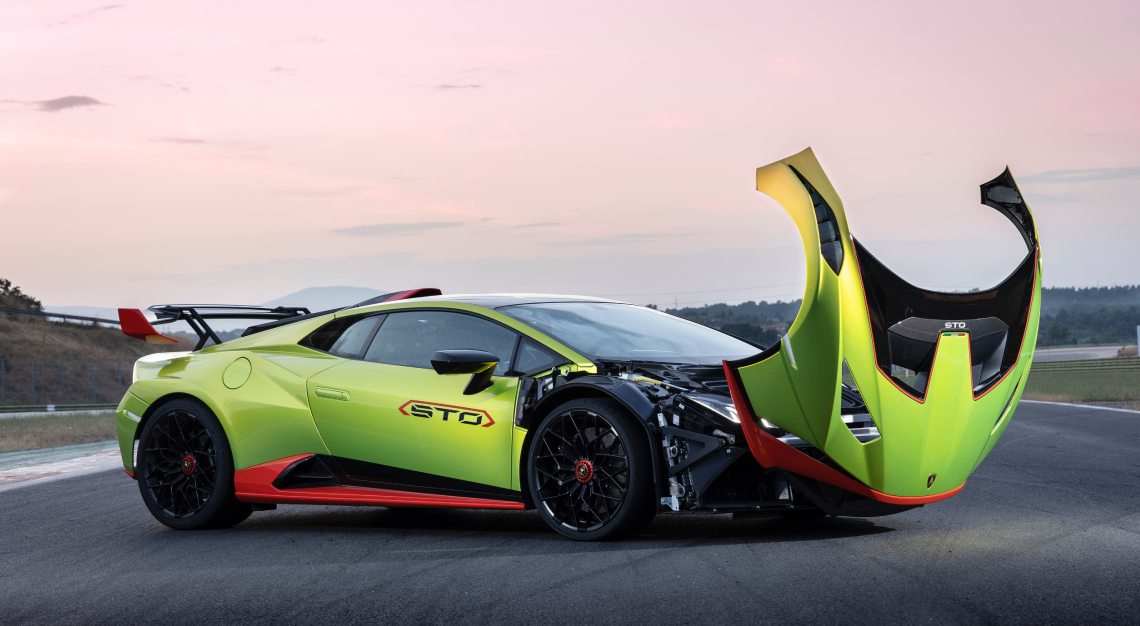 Are supercars made for city driving? The answer, ostensibly, is often a resounding no. But along comes the Lamborghini Huracán STO and one could just about imagine parting with a cool S$1.3 million for this naturally aspirated V10. This street-legal Lamborghini is a direct descendant of the Italian carmaker's Super Trofeo race cars—hence the 'STO', which is short for Super Trofeo Omologata.
So expect a veritable beast that wields astonishing power, is impossibly quick, and corners faster with remarkable surefootedness, thanks to a new integrated 'shark fin' on the rear bonnet (plus a few other nifty features, too). It doesn't get much better than this. 
At a dry weight of just 1,339 kg, the Huracán STO is an aerodynamic marvel that's 43kg lighter than the already lightweight Huracán Performante. More than 75 per cent of its architecture is constructed in carbon fibre, and the use of this lightweight material continues throughout the pared-down, driver-centric cockpit. So obsessed were Lamborghini engineers in shaving off weight that even door handles have been replaced with a synthetic cord you tug to open the carbon fibre door. These guys mean serious business in the quest for the holy trinity of aerodynamics, performance and speed.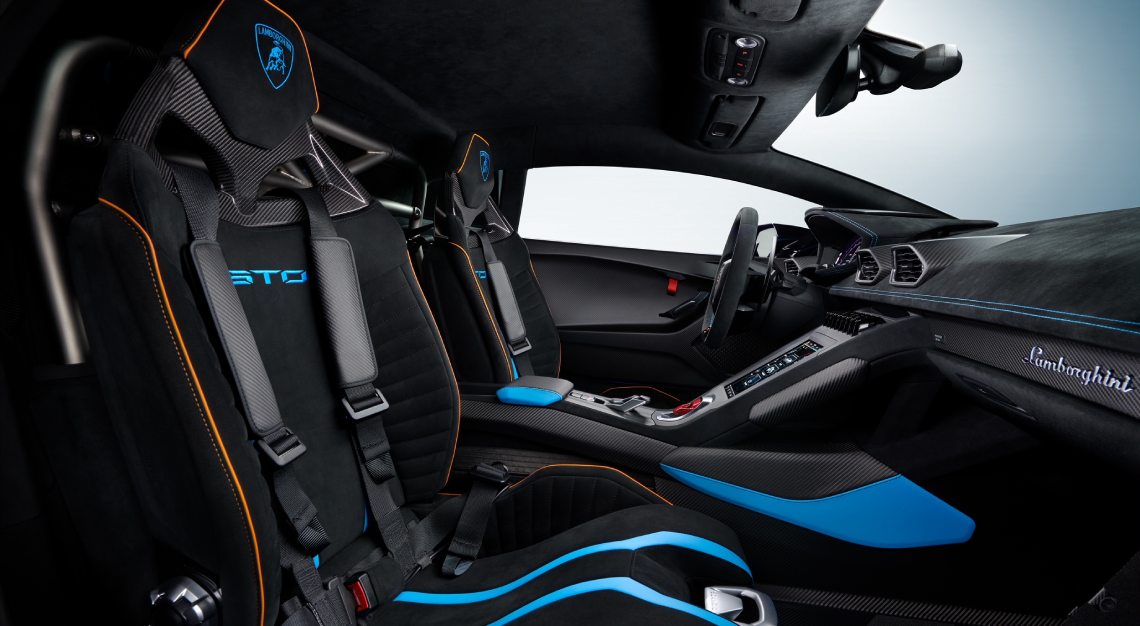 In fact, the Huracán STO boasts a 37 per cent improvement in overall airflow efficiency, and a 53 per cent increase in downforce over the Huracán Performante—thereby blasting the competition with the highest level of downforce in its class. The result is a track-worthy two-seater, two-door coupe that rockets from standstill to 100km/hr in a mind-numbing three seconds, all to a delicious soundtrack that summons the power of 640 horses and 565 Nm on tap.
As loud as its roar is a Lamborghini's fierce profile, fronted by that unmistakable shark nose; this one in particular inspired by the Lamborghini Miura and more recent Sesto Elemento. No matter the colour or livery, a Lamborghini always screams look-at-me. And look they must, as you flex like an F1 driver behind the wheel of one of the most dynamic drives of your life—on or off the track.
Engine: 5,204cc V10 IDS+MPI dual injection
Power: 640 hp at 8,000 rpm
Torque: 565 Nm at 6,500 rpm
0-100km/hr: 3 seconds
Top Speed: 310 km/hr
Transmission: 7-speed dual-clutch submission
Fuel Consumption: 13.9 L/100 km
Price: From S$1.3 million (without COE)