Some select customers and media got to see the Huracán STO in the flesh, plus an interview with Lamborghini's new regional boss, Francesco Scardaoni
The hardest-core Lamborghini Huracán ever made. And that's really saying something, since this car's predecessor, the Huracán Performante was no slouch in that department. 
But what Lamborghini has done with the Huracán STO is essentially take its Huracán GT3 race car, shorn it of decals and given it the briefest of nods toward legality on public roads. If you were one of the lucky few in Singapore to set eyes on the limited-edition supercar last weekend at a "small private preview showcase for loyal Lamborghini customers", you'd see what we mean.
At any rate, the limited-edition, race-ready, street-legal supercar, is already sold out globally, according to Lamborghini's new regional boss, Francesco Scardaoni. The Huracán STO's new owners are expected to take delivery of the car in the next couple of months (though you can still get the brilliant Huracán Evo RWD). 
Still, it's just nice to admire how completely bonkers the Huracán STO' is. Its front-end (bumper, bonnet, fenders) is comprised of a single carbon fibre piece, a feature lifted from racing cars and the ultra-lightweight Sesto Elemento concept car.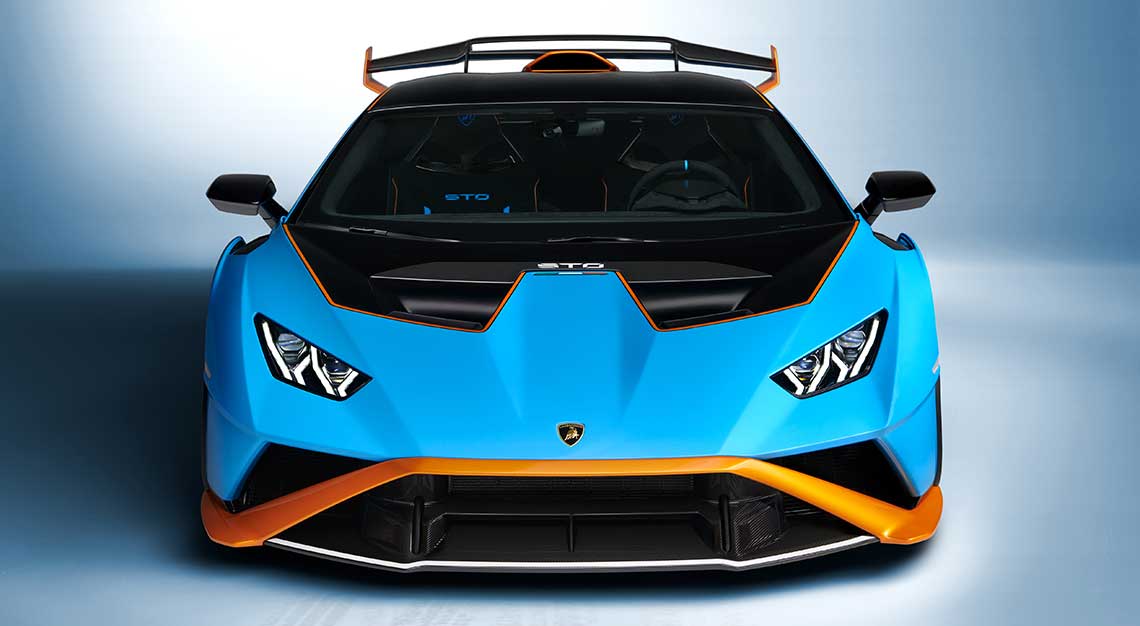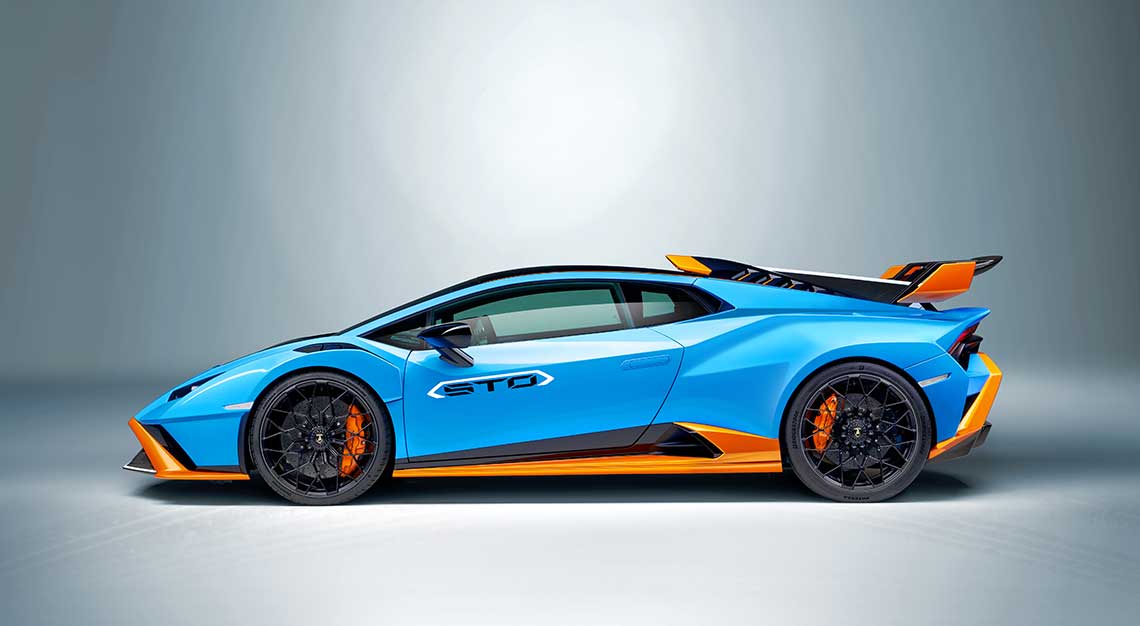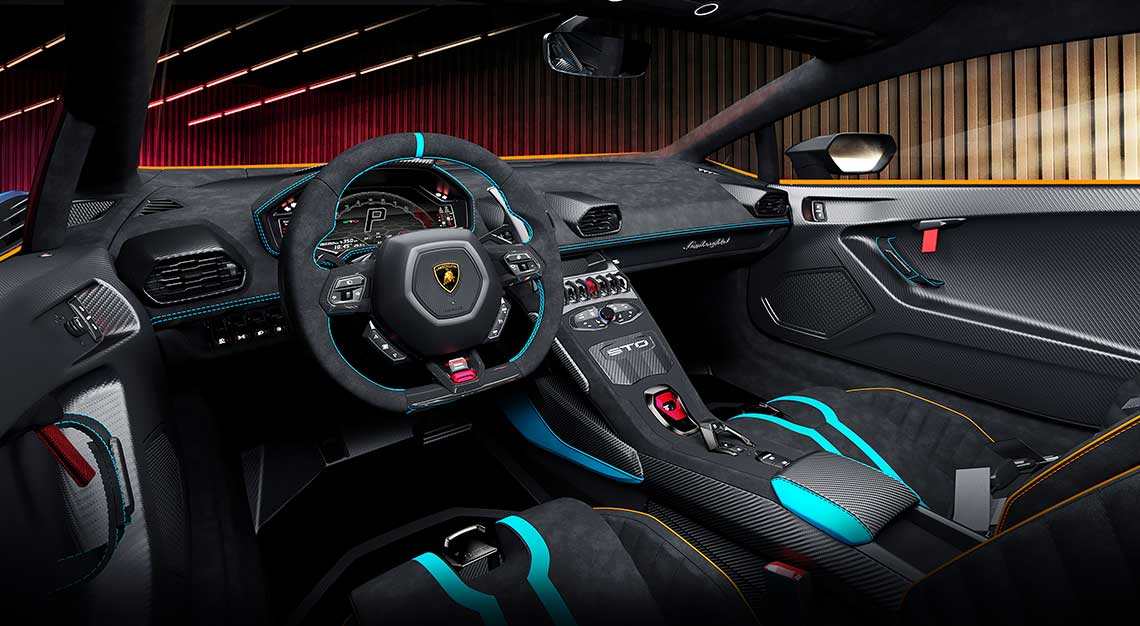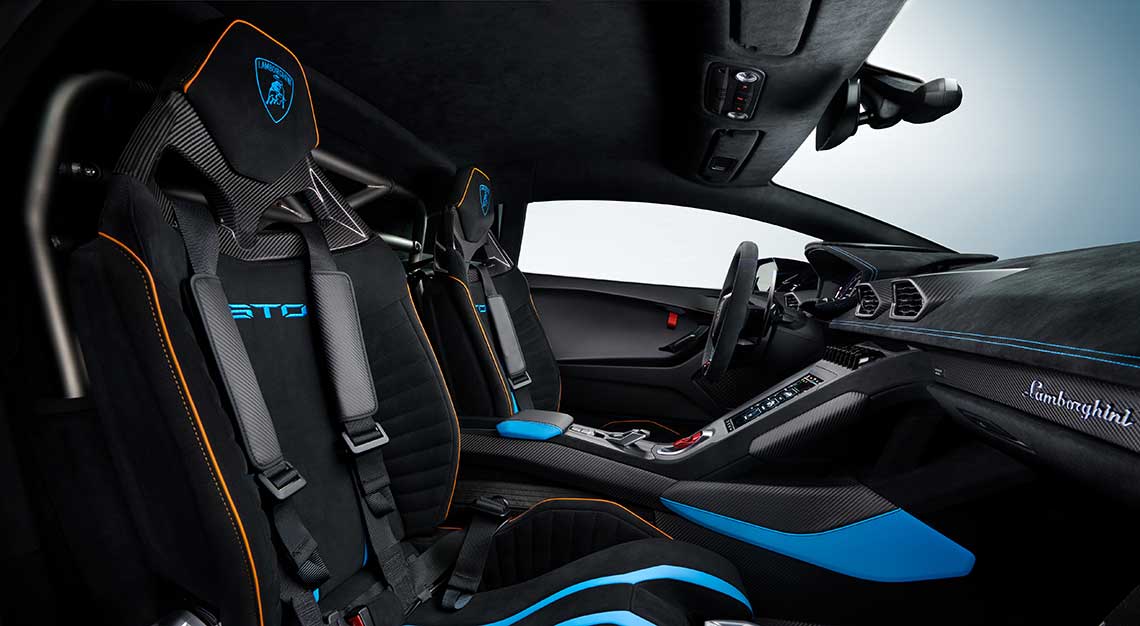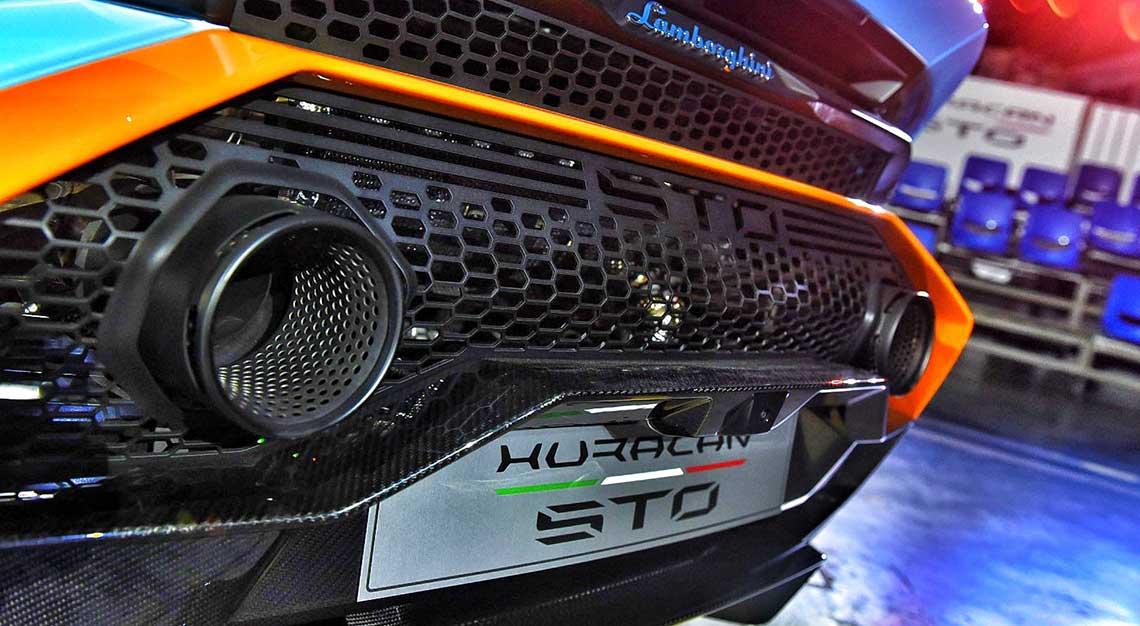 There's a roof-mounted air scoop that feeds air to the 640hp V10 just behind the driver, a race car-inspired 'shark fin' is supposed to help increase cornering speeds and there's that monster rear wing. 
That wing is adjustable, of course, because what self-respecting race car doesn't have tweakable aerodynamics?
Also, as with any good race car, and as with its exterior panels, the Huracán STO has a cockpit with an almost unhealthy amount of carbon fibre. The seats are carbon fibre, the doors are carbon fibre, the trim is carbon fibre and even the carpets are made of the stuff. 
But not all the interior is carbon fibre, because there's an integral structural reinforcement behind the driver made of titanium. 
The Huracán STO is quite something indeed, we're sure you'll agree, even if you didn't manage to get your hands on one. 
Three questions with Francesco Scardaoni, regional director APAC, Automobili Lamborghini

Where does the Huracan STO sit in the Huracan lineup and what role does it play?
The STO is positioned at the top of the Huracán model line. With the Huracán STO we want to offer a car with a unique combination between racing and road technologies to create the best road-legal track machine.
In 2020, the Huracán GT3 EVO has surpassed all competitors in the 24 hours of Daytona and won this famous race for the third time in a row, as no other did. Lamborghini's years-long motorsport know-how, intensified by a winning heritage, is concentrated in the new Huracán STO. We transferred this racing knowledge into a road legal car, to provide not only race-like solutions and latest technologies, but also bring forth true racing emotions, and therefore the closest experience one can get to a real racing car.
Therefore, we say the Huracán STO is based on a true story.
Lightweight specials are a fairly new thing for Lamborghini, so why the decision to make them?
Every aspect of the Huracán STO draws on the aerodynamic efficiency and lightweight technologies demanded in motorsports. From design to weight, we focused on extensive use of lightweight materials typical of a race car (e.g., CFRP; Carbon fibre reinforced polymer, titanium, Alcantara and magnesium).  In order to create a sense of racing excitement and to express pure performance, adopting a lightweight approach and functional design was therefore important.
However, limited editions are not a new thing. What role do they continue to play to Lamborghini?
The Huracán STO is not a limited series but a limited production and we wanted to offer a car for all to experience the technology and emotions of a genuine race car in a road-legal model. While emotions cannot be measured, they can be explained from those who make professional racing their job, emphasizing here the technological transfer from racetrack to road.
We wanted our customers to know that they do not have to be a professional driver or race to enjoy racing emotions. In fact, thanks to Lamborghini's advanced vehicle dynamics technologies (like LDVI) everyone can experience a unique feeling of driving. So, with the new STO we want to reach out to all who are in search of this unique racing feeling.