The Range Rover Sport is lean, mean and back with a bang
Following its debut back in 2005, Land Rover's Range Rover Sport has evolved nimbly and is now well into its third generation. The latest iteration proves that good things do indeed come in threes, firmly establishing itself as a formidable contender in the competitive midsize luxury SUV segment. While it may not possess the same imposing presence and ruggedness of its larger sibling, the classic Range Rover, that's precisely the point. Setting its sights on delivering a sportier (read: livelier, more dynamic) driving experience, the new Range Rover Sport achieves this with ease, seamlessly placing cutting-edge technology and utmost comfort at the fore.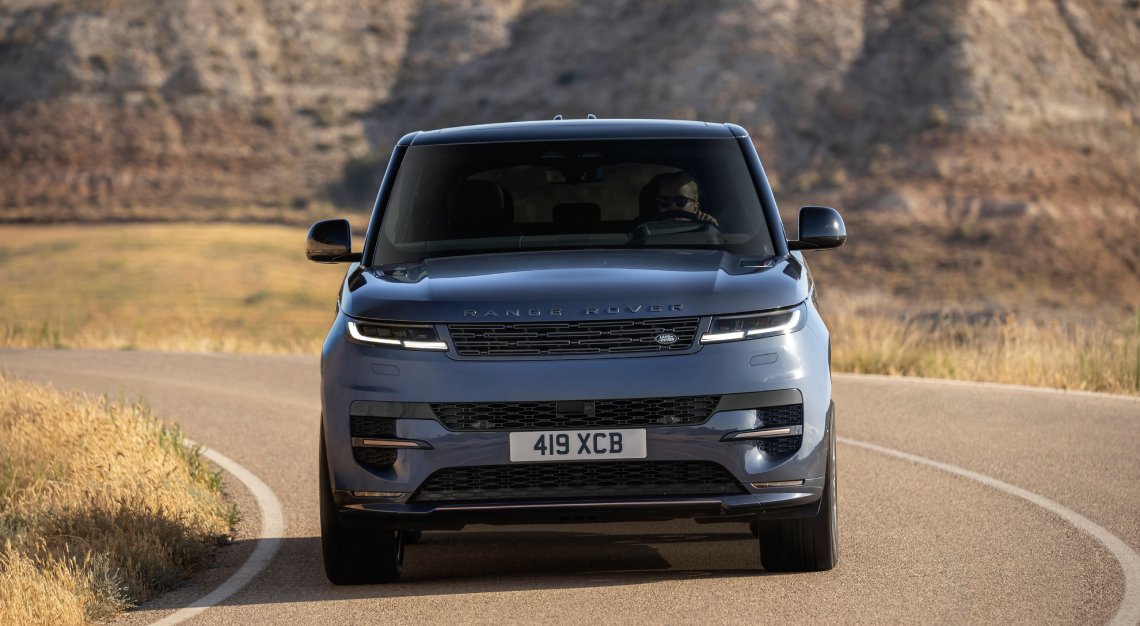 Where a regular Range Rover might feel expansive and open, the new Range Rover Sport feels comfortably cocooned, fronted by a gorgeous 13.1-inch touchscreen at the dashboard. Akin to a floating iPad, it's equipped with the award-winning Pivi Pro infotainment system that controls just about everything from the navigation to media and vehicle settings. Its minimalist sensibilities are further demonstrated by two large rotary dials that regulate the air-conditioning, providing just the right amount of tactility; as well as a wireless smartphone charging pad conveniently tucked beneath the infotainment screen. While the interior's lightweight Ultrafabrics in duo-tone colourways are admittedly a vibrant touch, they can also be swapped with grained Windsor or soft Semi-Aniline leather for a more upscale effect, complemented by Moonlight Chrome finishes.
Even at a standstill, it's hard to miss the new Ranger Rover Sport's athletic, winsome build, flaunting a sculpted front fascia with slimmer headlights and grille openings, blacked-out A-pillars and imposing 23-inch alloy wheels. In the absence of crude edges or rectilinear forms, you'll find a smoothly tapered roof, high beltline and seamless flush glazing, steering clear of excessive body lines.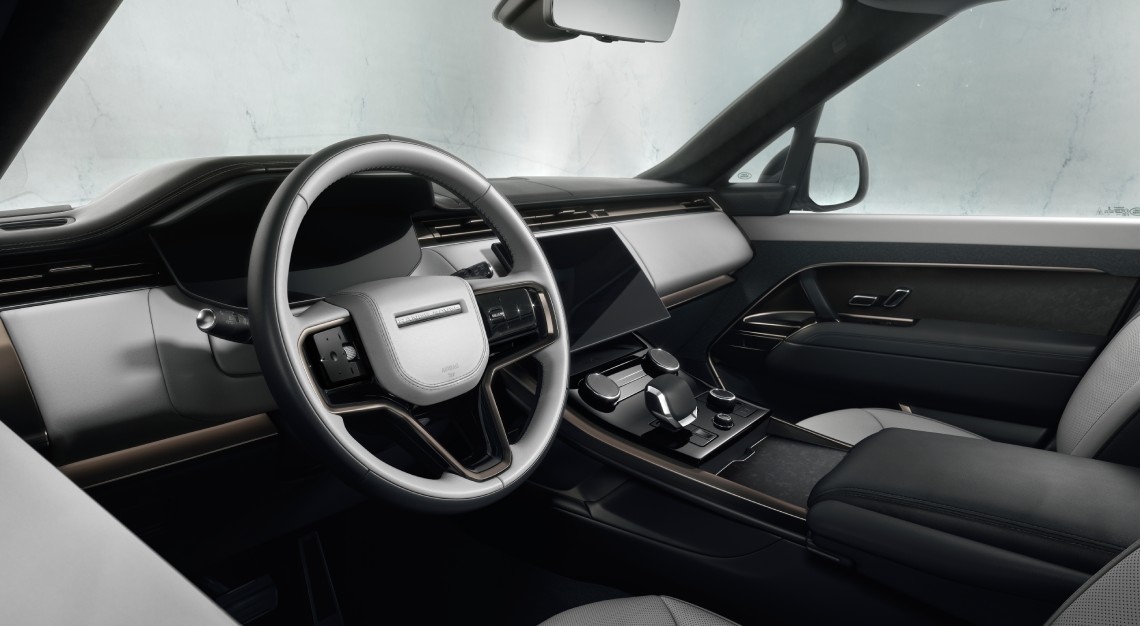 True to its name, the new Range Rover Sport packs a load of brawn, including a pair of extended range electric hybrids and a potent V8 twin turbo—an all-electric version is also slated for release next year. Until then, the high-performance three-litre P510e powertrain will amply suffice for those who prefer a bit of punch, but wish to stay on the greener side. The six-cylinder, plug-in hybrid produces 700Nm of torque and 510 hp, hitting zero to 100 km/hr in a neat 5.4 seconds. Featuring rapid DC charging capacity, its 38.2kWh battery will reach an 80 per cent charge within the hour, providing an electric driving range of nearly 113 km.
Should you decide to switch things up a notch in 'Dynamic' mode, the new Range Rover Sport will perk up noticeably with verve, giving a miniscule purr that's hardly discernible owing to next-generation active noise cancellation. This being the most advanced Meridian Signature Sound system yet—with a total of 29 speakers creating personal sound zones—you'll be bubble-wrapped in luxury as you cruise effortlessly, soothed by heated, massaging front seats. It's also a happy side effect of an eight-speed automatic transmission, all-wheel drive and adjustable air suspension featured across all new Range Rover Sport models, so it anticipates and evens out any bumps and snags on the road with ease.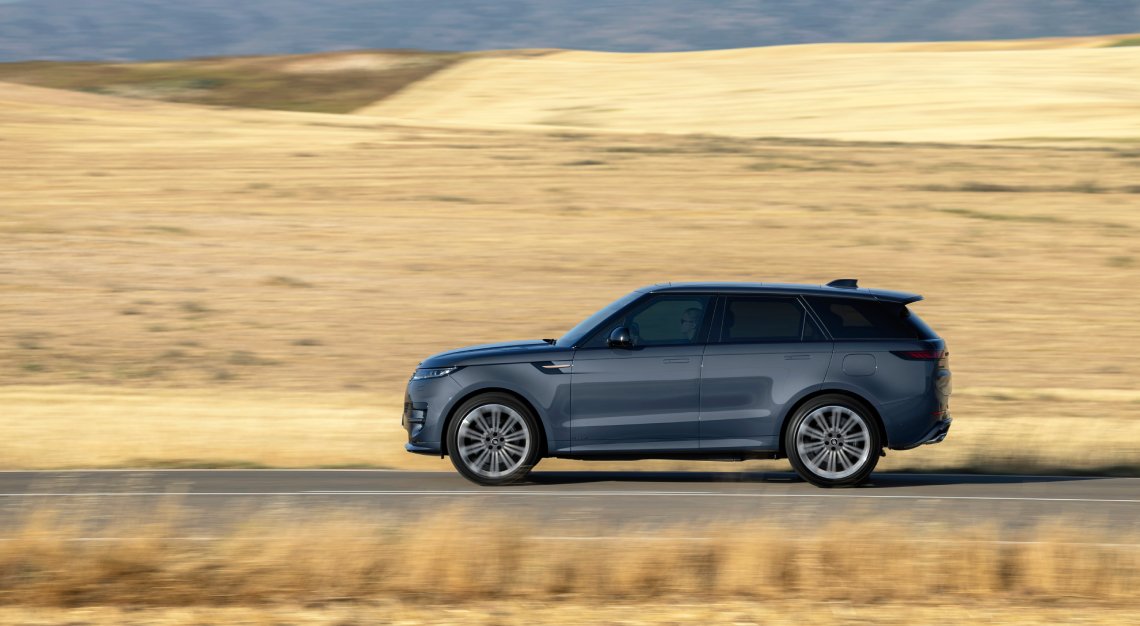 And though it's a shame you'll rarely put the new Range Rover Sport's adept off-road capabilities to the test, a host of nifty driver-assistance features (such as remote park assist and a 360-degree exterior camera system) will prove far more relevant in the local context, especially when steering your way out of tight corners. At such times, you'll be in absolute control of a far more lithe, agile Range Rover Sport than what you're accustomed to in a vehicle of similar stature.