The Leica Cine 1 is the German brand's first foray into home entertainment, and it is as attractive as its cameras
Mention Leica, and the first thing that comes to mind would no doubt be cameras. But that may soon change, as the German brand just made its first ambitious move into home entertainment systems.
Enter the Leica Cine 1, a laser TV projector that looks poised to become Leica's answer to OLED TVs. The brand claims that its new product, which uses advanced triple RGB laser technology, is more energy efficient than its OLED counterparts.
To up its chances of success in the new market segment, Leica has enlisted the help of Chinese electronics giant Hisense in the product development. What's truly Leica is the Summicron lens, which has been engineered to be perfectly compatible with the projector's image size. Picture quality is further enhanced by Leica's own image processing, or Leica Image Optimisation (LIO), to achieve superior colour reproduction.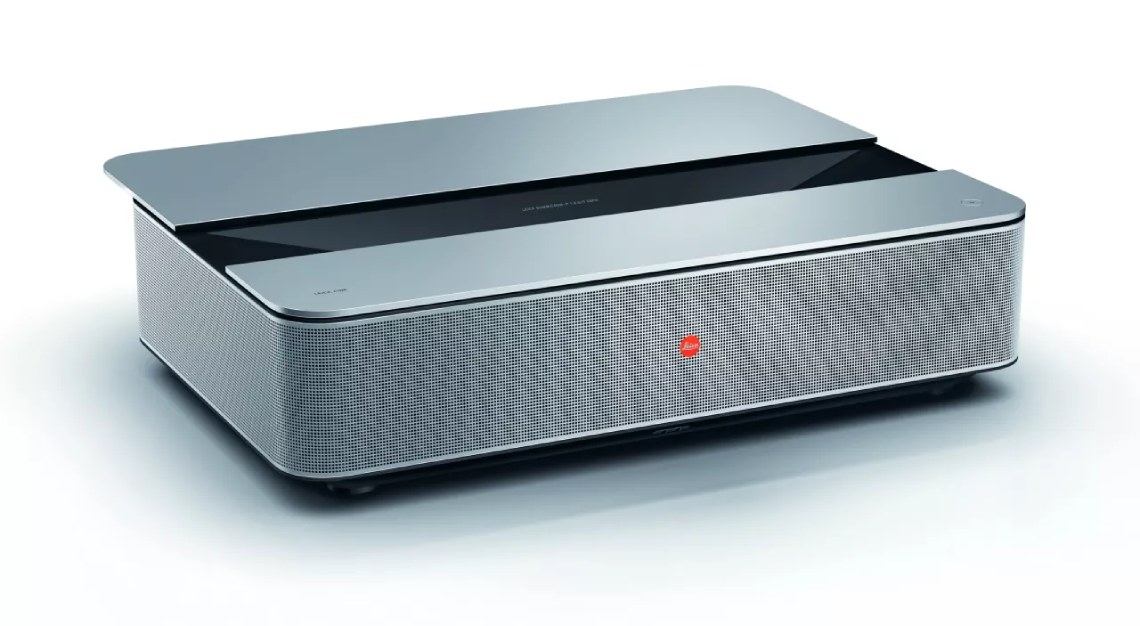 The 4k-quality projector can render images in 100- or 120-inch sizes to suit different wall sizes. It's an ultra short throw projector, which means that you can conveniently place the unit almost right next to the wall you wish to project on. Once that's set up, Leica claims that the Cine 1 has been built to provide more than 25,000 hours of entertainment.
Completing the viewing experience is the two-speaker, 50-watt integrated Dolby Atmos audio system. But if that's not enough for you, it's simple enough to hook up additional speakers to create a full surround-sound effect. The Cine 1 offers great connectivity, including three HDMI ports and two USB ports. It's also equipped with a smart TV launcher and an internal TV tuner so you can also stream, game, and watch live-action content.
These features come packaged in a sleek aluminium unit that's perfectly ventilated, so that sound is unobstructed. And when you're done with it, a dust cover will automatically slide in place to protect the lens, before your next movie night at home.