Luxury rental developers capitalise on the COVID-19-induced exodus from the office, adding a new amenity to our list of must-haves when looking for an apartment: co-working spaces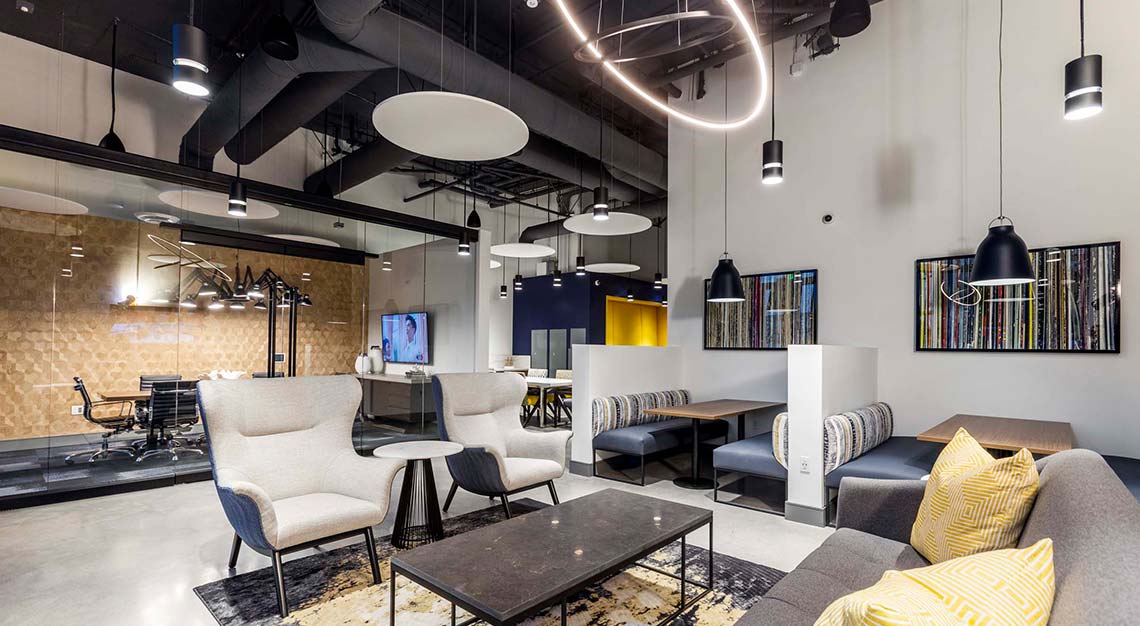 Remote working is here to stay, and luxury developers of rental buildings and condos have now entered an amenities war in a bid to provide the most convenient, accessible and comfortable working spaces within their buildings.
Around the world, there are now buildings fitted with their very own private offices, podcasting booths, meeting rooms, and even devices like wall-mounted monitors, cameras and microphones—which means access to a professional space for work just five minutes away from your bed. 
At DivcoWest's upcoming Park 151, co-working spaces make up a significant portion of the amenity package. The 20-story multi family complex in Cambridge, Massachusetts, set to open in the third quarter this year, will feature a common area that includes five dedicated work-from-home spaces and conference rooms.
One Wall Street by developer Macklowe Properties will also see elevated technological devices. At its co-working space, now branded as One Works by Wall Street, there will be microphones and cameras for virtual meetings and booths for podcasting.