The hypercar was first unveiled in concept form in 2020
What better place to show off what a track-only hypercar can do than at one of the world's most important race circuits? 
The much-anticipated Bugatti Bolide recently made its public debut at the 100th anniversary 24 Hours of Le Mans. The outrageous speed machine didn't compete in the race itself, but it did take a lap around the legendary Circuit de la Sarthe before it started. 
The driver tasked with showing off the Bolide was Andy Wheeler, who won Le Mans in 1988 and has been one of the marque's Pilotte Officiels since 2011. In a video posted to social media, the hypercar can be seen ripping around the 13.6-km oval with impressive ease. The most striking aspect of the clip, though, is the sound. The Bolide's W-16 emits a thunderous roar just like that of a jet engine, something Bugatti was all too happy to highlight by ending the clip with a shot of the pre-race flyover.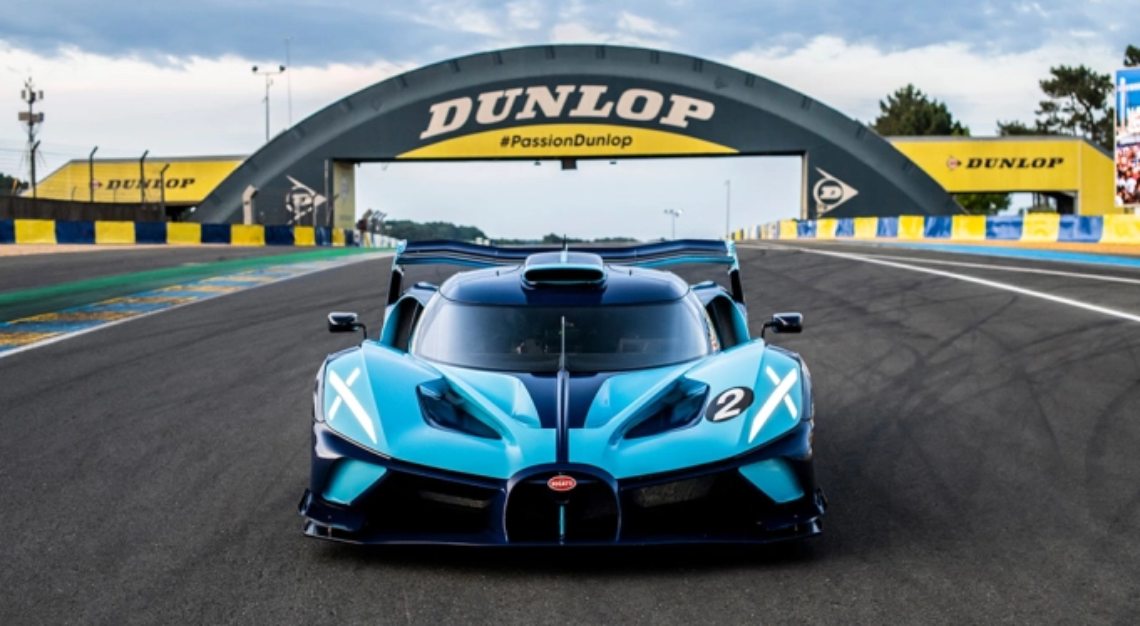 Although first unveiled in concept form way back in the fall of 2020—and teased countless times since—it was the first time the public has seen the production Bolide flex its muscle. Unsurprisingly, the vehicle looks to be a true beast. In addition to a daring design that's extreme even by Bugatti standards, the hypercar has a quad-turbocharged W-16 that pumps out a stunning 1,578 horses and 1,560 Nm of twist. The vehicle also tips the scales at just 1,450 kg, meaning it has a shocking weight-to-power ratio of close to 0.9 kg/hp. 
"There can be no better way than to celebrate 100 years of Le Mans by debuting a Bugatti tour-de-force that is simply unlike anything we have ever done before," marque president Christophe Piochon said in a statement. "Bugatti and the 24 Hours of Le Mans have a deep and long held connection—we were there at the very first race 100 years ago." 
Unfortunately, the Bolide's entire 40-car production run has been sold out for well over a year now. Still, we wouldn't be surprised to see an example—or even a build slot—end up on the auction market at some point. Just be prepared to spend more than the car's €4 million sticker price.