A look at three of the newest, stand-out models from Sanlorenzo's asymmetric SL range
Symmetry has always been a central tenet of yacht design. Still, that hasn't stopped Sanlorenzo from redefining the traditional way of living on board, with the introduction of the world's first asymmetrical yacht—the SL102—at the 2018 Cannes Yachting Festival. The revolutionary design was conceived by Chris Bangle—previously head of design for BMW—in collaboration with Zuccon International Project, the studio tasked with developing subsequent iterations of the Italian shipbuilder's increasingly popular asymmetric SL range. By dividing space in an unconventional manner, each model embraces a sense of openness and flow atypical to what you'll experience on yachts of similar sizes, all while boasting refined, made-to-measure interiors tailored to an owner's specific requests.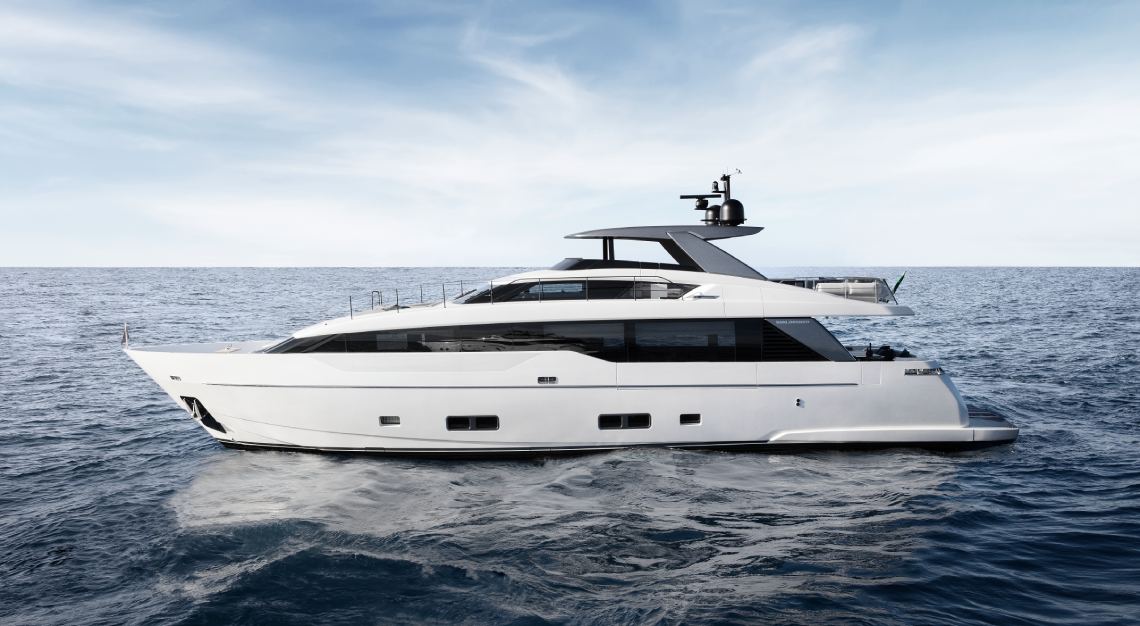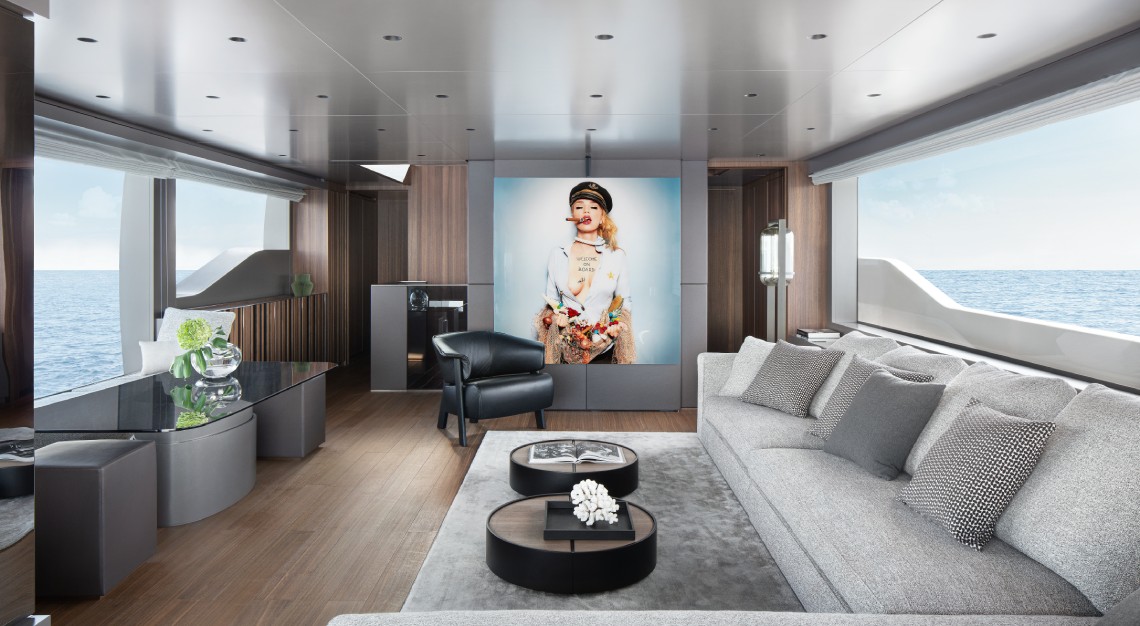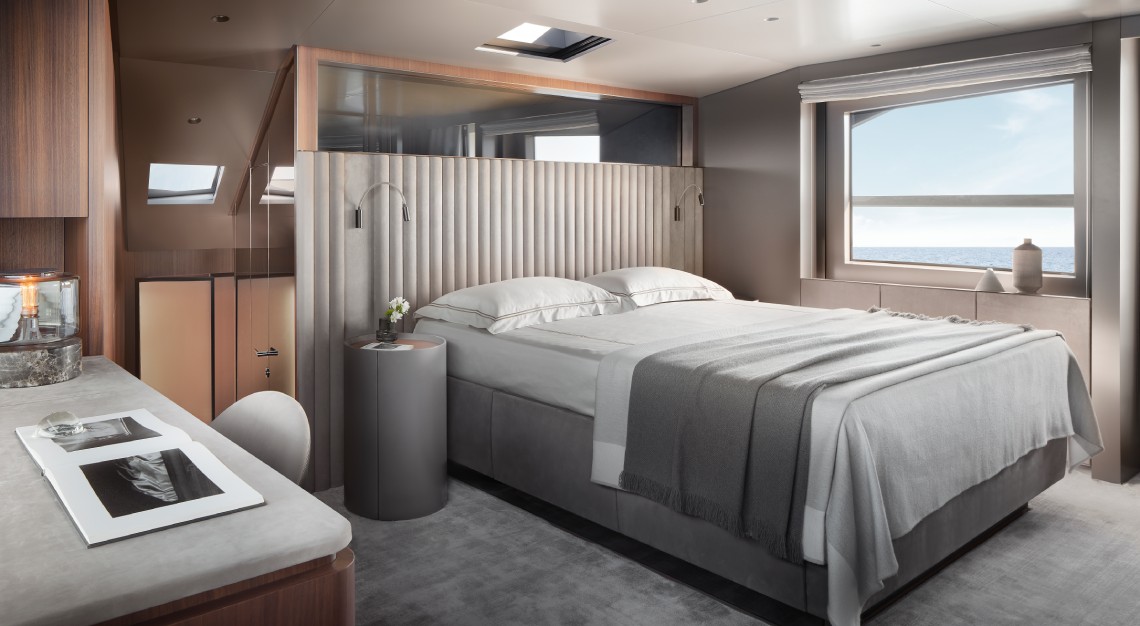 SL90A
At 27.6-m in length, the SL90A clocks in as one of the smaller builds in Sanlorenzo's Asymmetrical line, though the efficient utilisation of space means you'll hardly tell the difference. Characteristic of fellow asymmetric models, the SL90A retains only the starboard side deck, allowing for an enlarged main saloon. This also means that the owner's cabin can be fitted on the main deck, an option usually reserved for larger yachts. The asymmetric configuration has also been applied to the flybridge—spacious enough to include an outdoor jacuzzi—where a walkway at the starboard side leads to forward sunpads.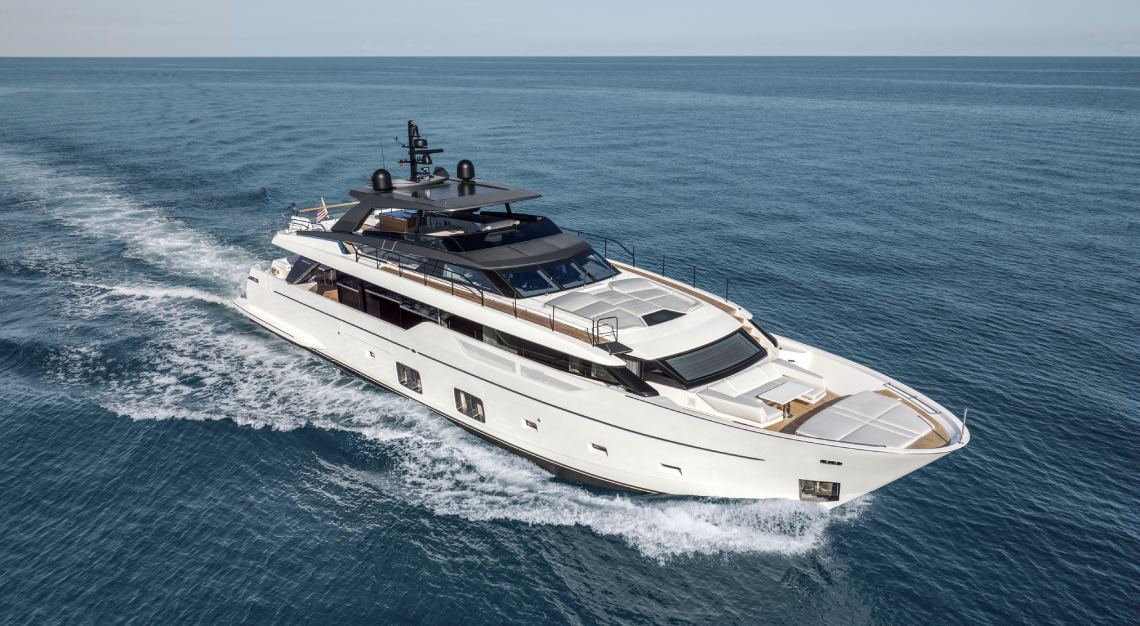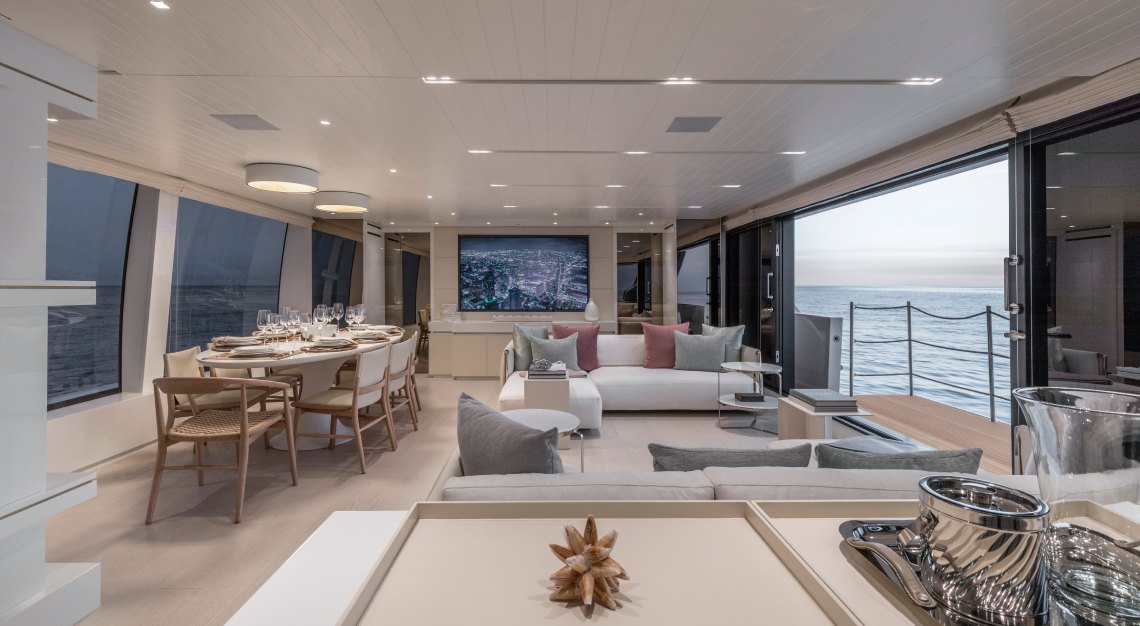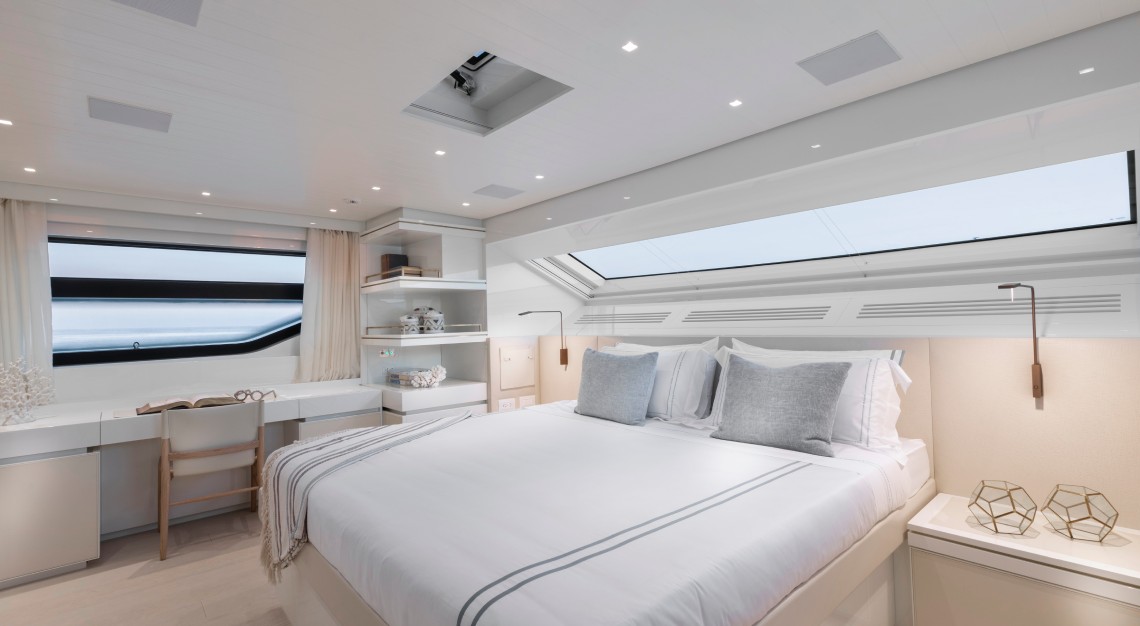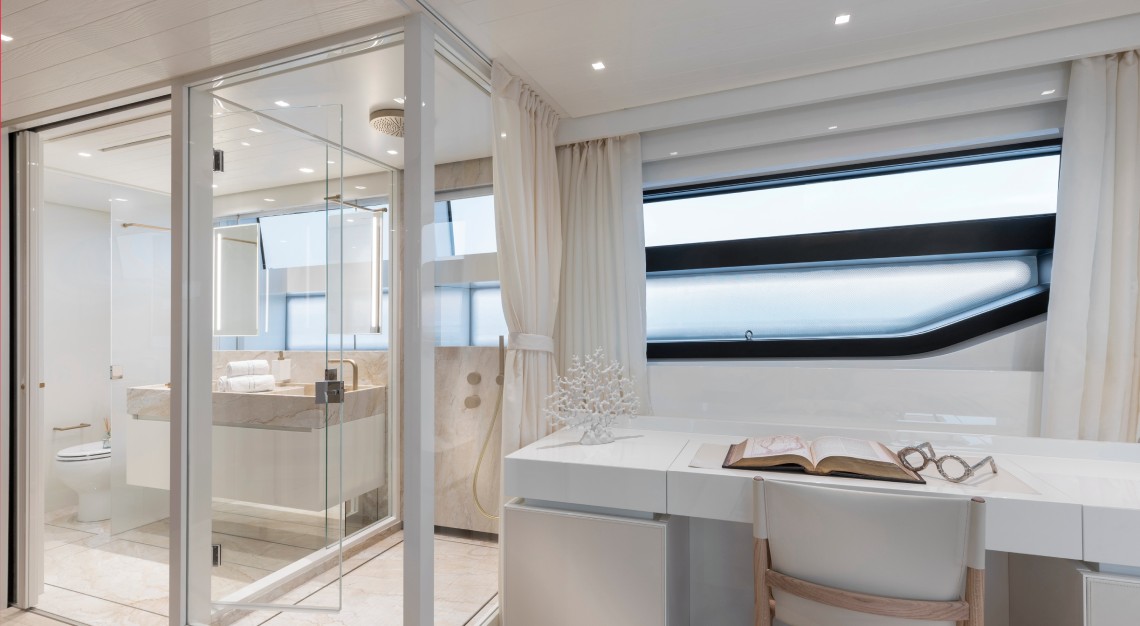 SL106A
Much like its younger sister, the SL90A, the SL106A sports the same asymmetrical concept onboard, foregoing the port side deck for an wider main saloon with full-height windows and a fold-down terrace. Besides an extended garage space at the stern for housing water toys and a tender, the forward deck has also been reworked to incorporate a convertible dinette and sun loungers. Notably, the SL106A also sees the introduction of a one-way glass design that merges seamlessly with the hull, so as to accentuate its sleek profile.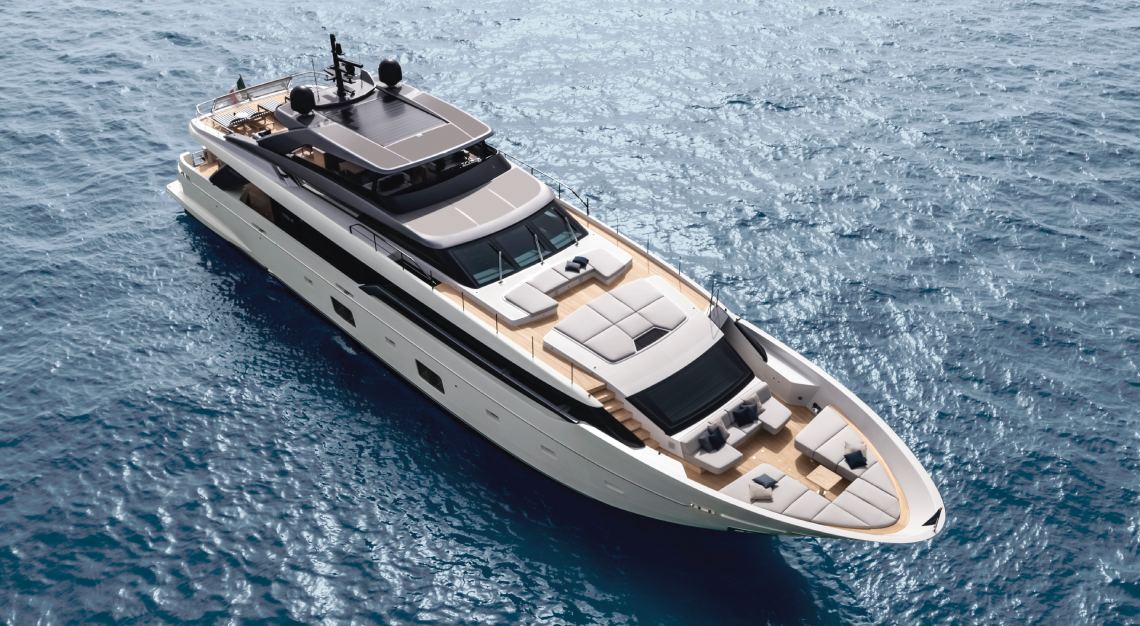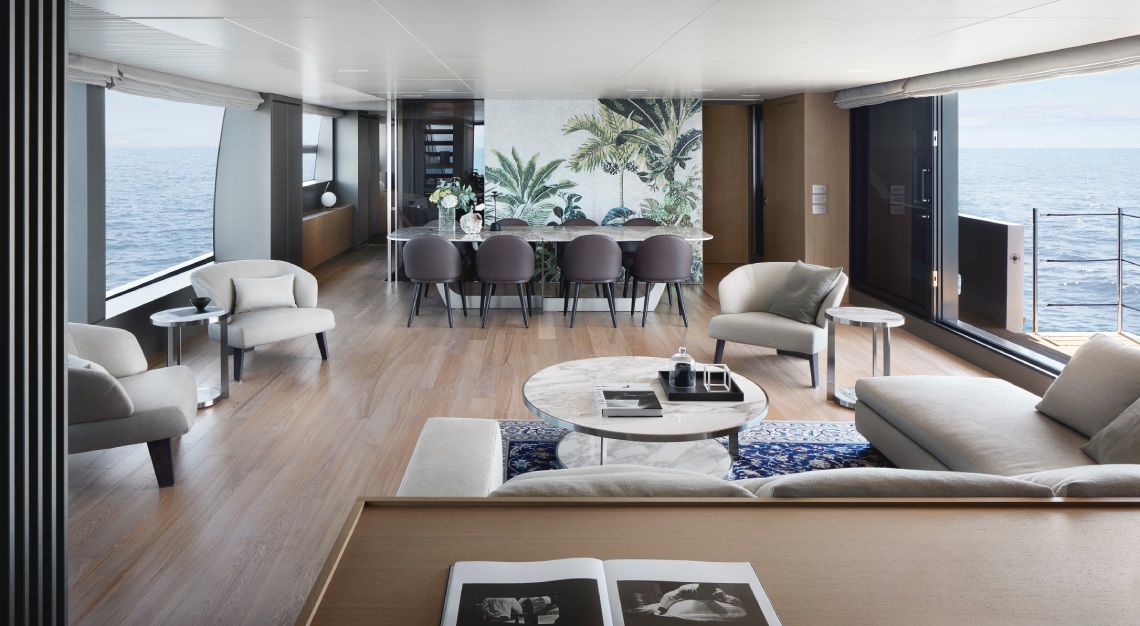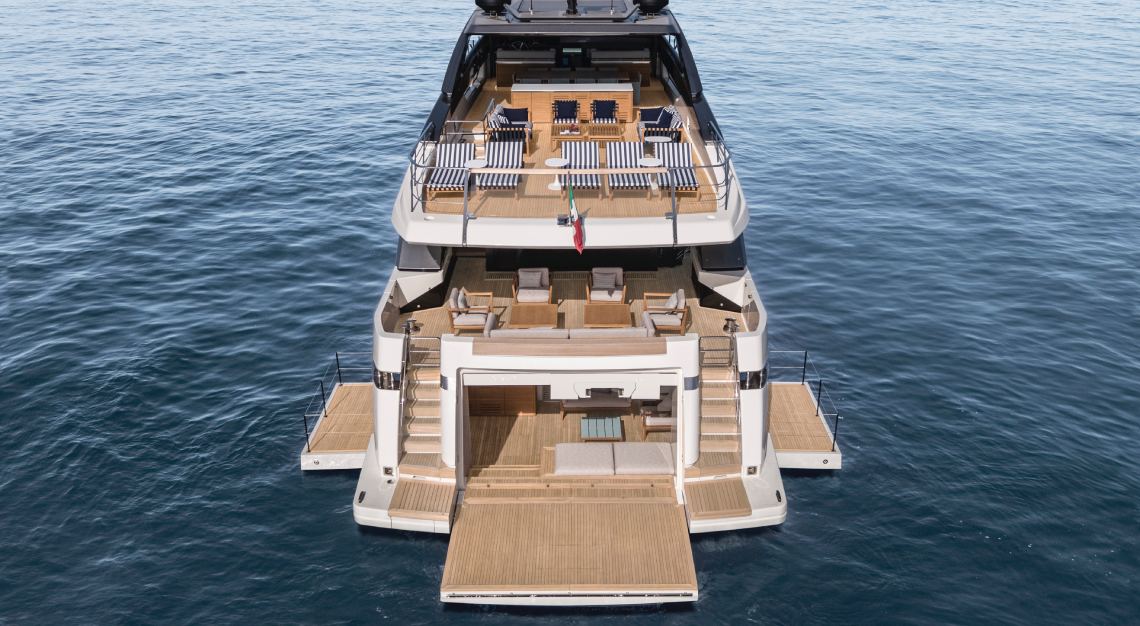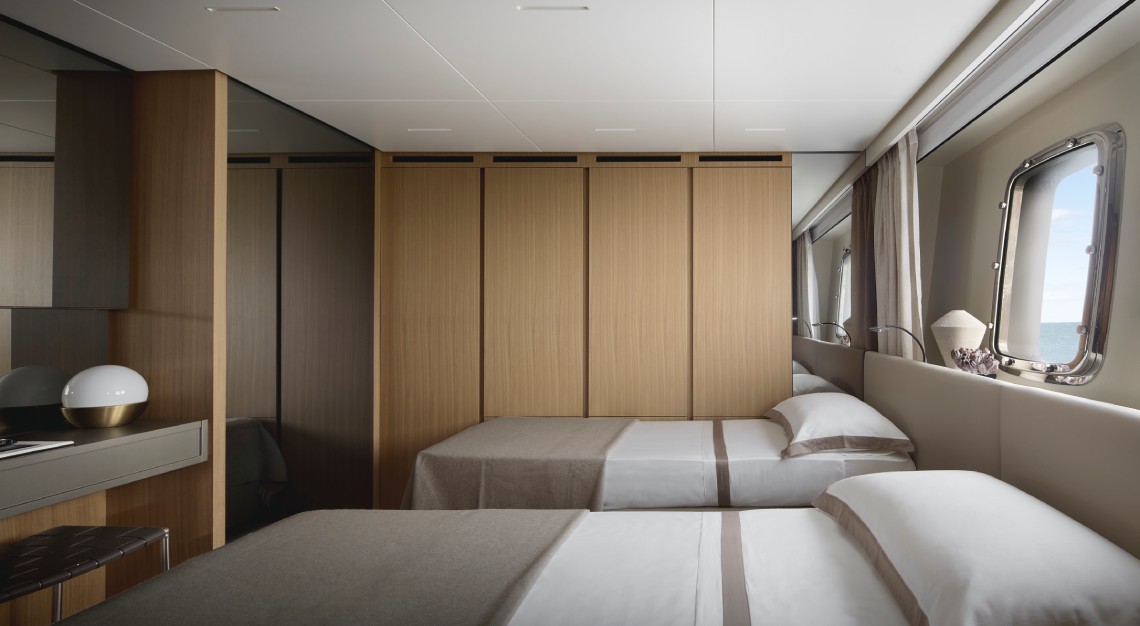 SL120A
As befits the flagship model of Sanlorenzo's asymmetric SL range, the roughly 37-m SL120A offers the greatest freedom when it comes to experimenting with novel spatial layouts. This time around, the starboard side deck has been eliminated to free up ample space for a sizeable dining room with floor-to-ceiling windows, providing unobstructed views of the sea. Venture further and you'll find the full-beam master suite, which enjoys direct access to an outdoor lounge at the bow. Most impressively, the garage at the stern doubles as a stunning 45-sqm beach club, which opens up to reveal a large swim platform aft and two foldout decks on either side—offering plenty of communal spaces for up to 10 guests onboard, accommodated across four ensuite double cabins.