Telmont has also committed to promote biodiversity and develop organic farming, pledging to convert 100 per cent of its 25-hectare estate to organic agriculture by 2025
Champagne Telmont recently welcomed Academy Award-winning actor and dedicated environmentalist Leonardo DiCaprio into the company, not as a run-of-the-mill celebrity spokesperson, but as a shareholder with an equity stake. The A-lister has long been a tireless climate activist, establishing the Leonardo DiCaprio Foundation in 1998 to raise funds and awareness for climate change. His commitment to the environment is shared by the century-old Champagne brand, Telmont.
Under the guidance of Ludovic du Plessis, Telmont's president, the Champagne maker rolled out a series of sustainability initiatives under its In the Name of Mother Nature manifesto last year. The house has committed to promote biodiversity and develop organic farming, pledging to convert 100 per cent of its 25-hectare estate to organic agriculture by 2025. According to its recent sustainability report, Telmont has reached 83 per cent of its goal.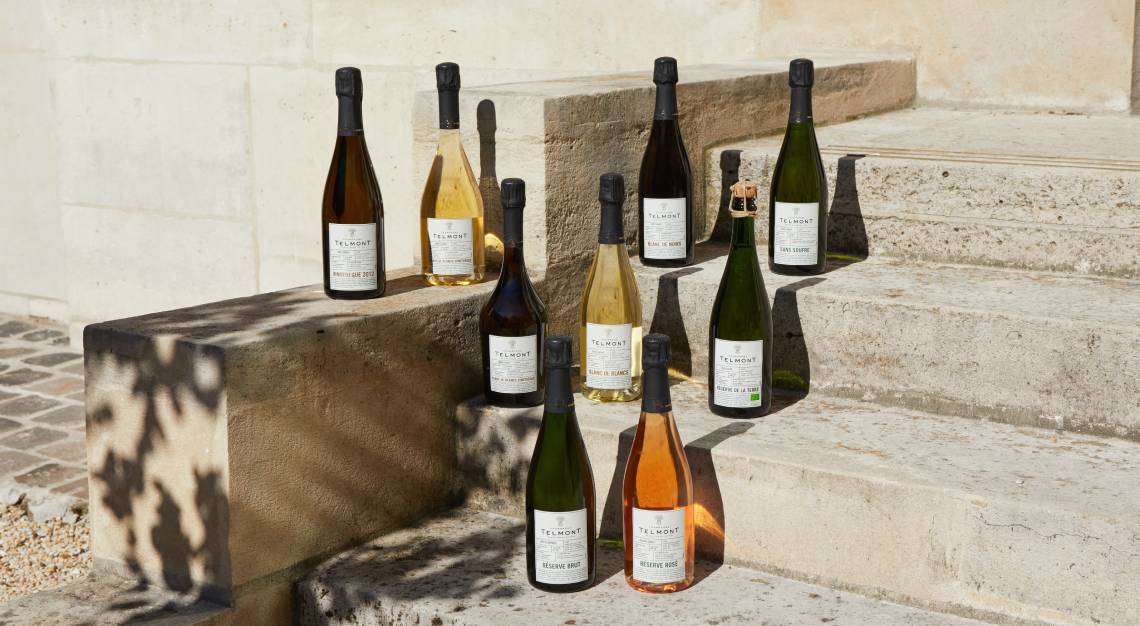 It was also du Plessis who brought DiCaprio, whom he'd met over 15 years ago in Los Angeles, on board. "Leonardo DiCaprio's decision to become a shareholder sends Telmont a strong message of support that will encourage us as we carry out our ambitious plans. We share the same convictions and the same commitment to protecting the environment. The House has one foot in tradition and the other in modernity, but both firmly rooted in the terroir! We aim to act in the name of Mother Nature in everything we do."
In a bid to lower the environmental footprint of the Damery-based Champagne house, 100 per cent of electricity purchased for its site is from renewable sources. The company has also switched from transparent bottles to green ones, which are made from 86 per cent recycled glass. In April, a pioneering experiment to reduce the weight of the glass bottles from 835g to 800g was announced. Success would mean a significant reduction of its carbon footprint; currently, the glass bottles account for about 20 per cent of Telmont's carbon emissions. By eliminating the use of gift boxes, the carbon emissions to produce each bottle is reduced by eight per cent. The Champagne house has also done away with air freight for all its supply and distribution, and will select transporters based on their corporate social responsibility (CSR) score. By 2024, shipping to the US will be via Neoline sailboats.
"Champagne Telmont, together with its partner winegrowers, has set its sights on producing 100 per cent organic Champagne, ensuring a completely sustainable production lifecycle in the coming years. From protecting biodiversity on its land to using 100 per cent renewable electricity, Champagne Telmont is determined to radically lower its environmental footprint, making me proud to join as an investor," DiCaprio said.
A new vintage we love:
Telmont's Blanc de Blancs Vinothèque 2006
The Blanc de Blancs Vinothèque is the creme de la creme of the pure Chardonnays, where only the best crop from Côte des Blancs make the cut. Only the first press fraction—the cuvée—is used as it represents the purest juice from the fruit. Rich in sugar and acids, the cuvée is notable for its ability to transcend into wines with finesse and excellent ageing potential. Cellar-aged to perfection for 14 years, the Blanc de Blancs Vinothèque bottles are still, as per tradition, riddled by the hands of an expert cellar master before they are disgorged. The result is a delightful Blanc de Blancs characterised by its elegance and underscored by a freshness and complex vanilla.
Nose: The first nose gives way to fleshy peach with a hint of white tobacco, followed by a burst of vanilla as well as toasted toffee.
Palate: The first mouth is a vivacious palate of exotic fruit, pineapple, mango and pear, with a lifted acidity and lychee finish.
Recommended pairing: Elegantly aged Parmesan.