In recent years, English sparkling wine has been steadily gaining traction in the wine market. We talk to Cherie Spriggs, head winemaker at Nyetimber, who's at the forefront of it all
When it comes to sparkling wine, Champagne reigns supreme – or at least it used to. Its indomitable rule in the realm of sparkling wine – that lively, bubbly kin of still and regular wines – is now challenged by a contender that's no less worthy.
Once deemed the obscure, relatively subpar cousin of Champagne, English sparkling wine has been consistently on the rise since the past decade or so. This is in part due to ideal climate and geography, where chalky soils and long, mild summers in England form pristine conditions for producing delicate and complex wines.
But that's only half the story. The other, arguably more substantial factor that accounts for the rise of English sparkling wine, can be traced to the growing expertise in viticulture and winemaking amongst English winemakers. Notably, winemakers such as Cherie Spriggs, who was named Sparkling Winemaker of the Year at the International Wine Challenge 2018, and the first person outside of Champagne to claim the prestigious award.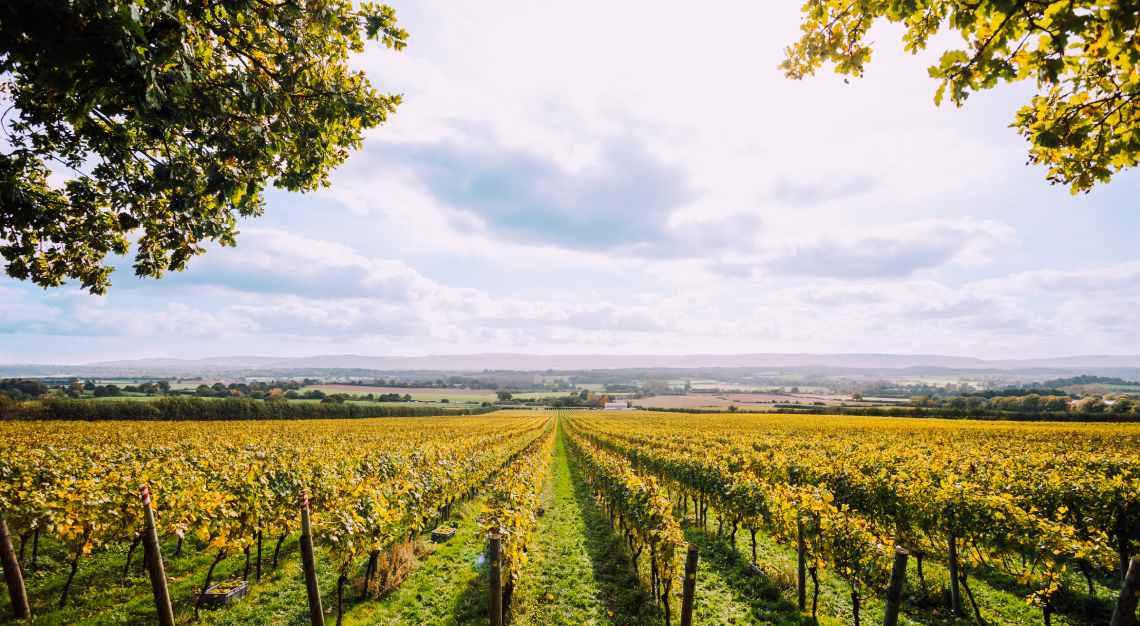 Together with her husband Brad Greatrix – also a fellow winemaker – Spriggs oversees the production of sparkling wine at Nyetimber, one of the more established wine producers in England, and with over 260 hectares of vineyards across Sussex, Hampshire and Kent. The quality that Spriggs and Greatrix bring to the table, is evinced in the fact that Nyetimber has attained gold medals for every vintage that it's produced since 2006.
While there's still an unmistakably long way to go before Champagne is abdicated from its effervescent throne – and Spriggs will tell you that herself – the foreseeable future of English sparkling wine, at least for the time being, isn't just bright… it's sparkling.
How did your interest in making sparkling wine begin?
It began while I was still an undergraduate, when Brad (who's my husband now), his parents and I used to sit together and enjoy a nice bottle of wine on Friday evenings. My interest in wine grew and I began to fall in love with the world of wine.
Before joining Nyetimber, Brad and I had both worked in various wine regions around the world. While we were considering long term winemaking positions, it just so happened that Nyetimber was also looking for winemakers. We moved to England to join them and have worked there ever since. We've seen the English wine industry grow from what was really a cottage industry back in 2007, into what it is today.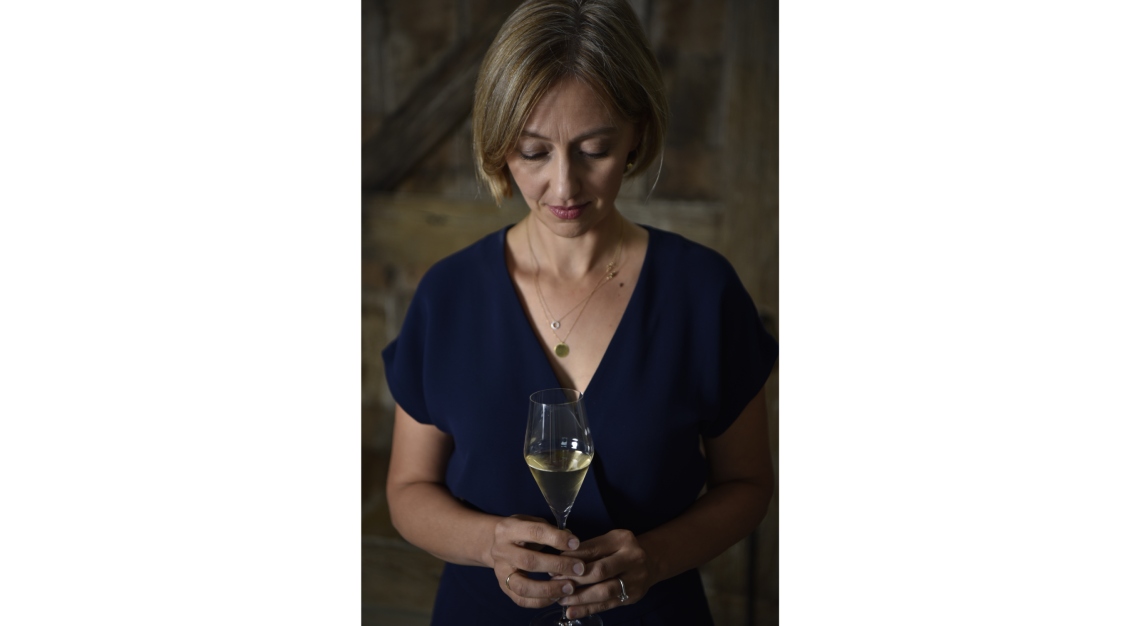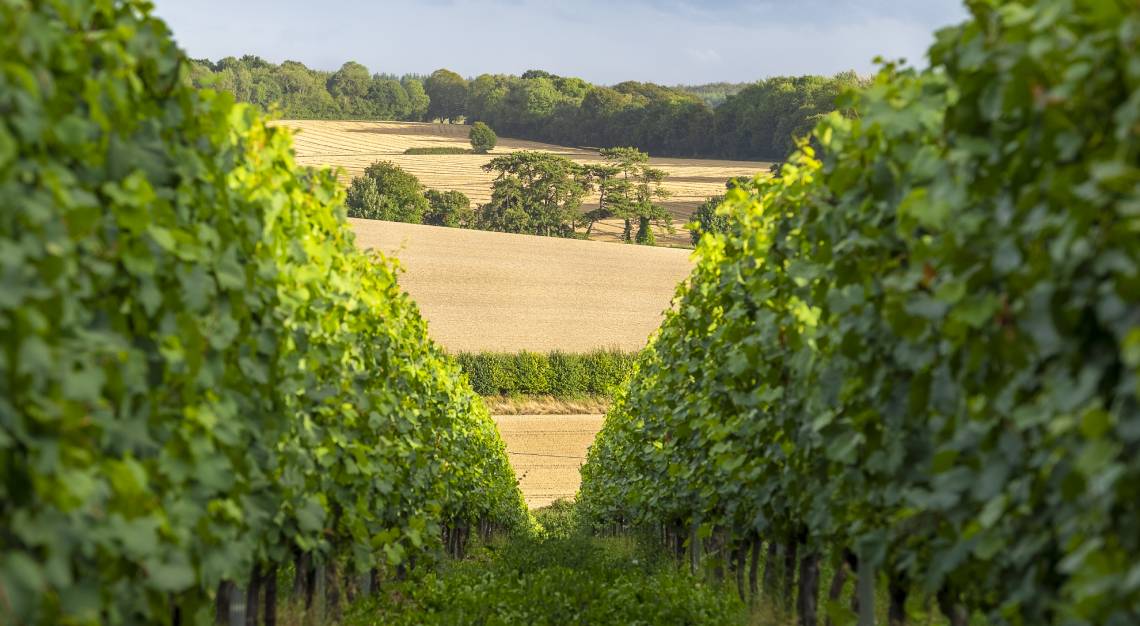 What's it like working together with your husband as top winemakers at Nyetimber?
Working as a winemaker gives Brad and I the wonderful opportunity to blend our love of science, with the creative aspects involved in making exceptional sparkling wine. When you're doing something you love with someone you love, every day is a joy and we [usually] work very well together. The ultimate goal is to spread joy, pleasure and celebration – that's why we do what we do.
Tell us more about what it means to win the Sparkling Wine Maker of the Year award.
I was overwhelmingly flattered to receive the award, and it was truly an honour. It also gives an indication of the direction this industry is headed in and [I'm] proud that England was the first country in the world to take the award from France, after decades of only Champagne winning. Our multi-vintage wines were a project that took years in the making and we're thrilled with the results.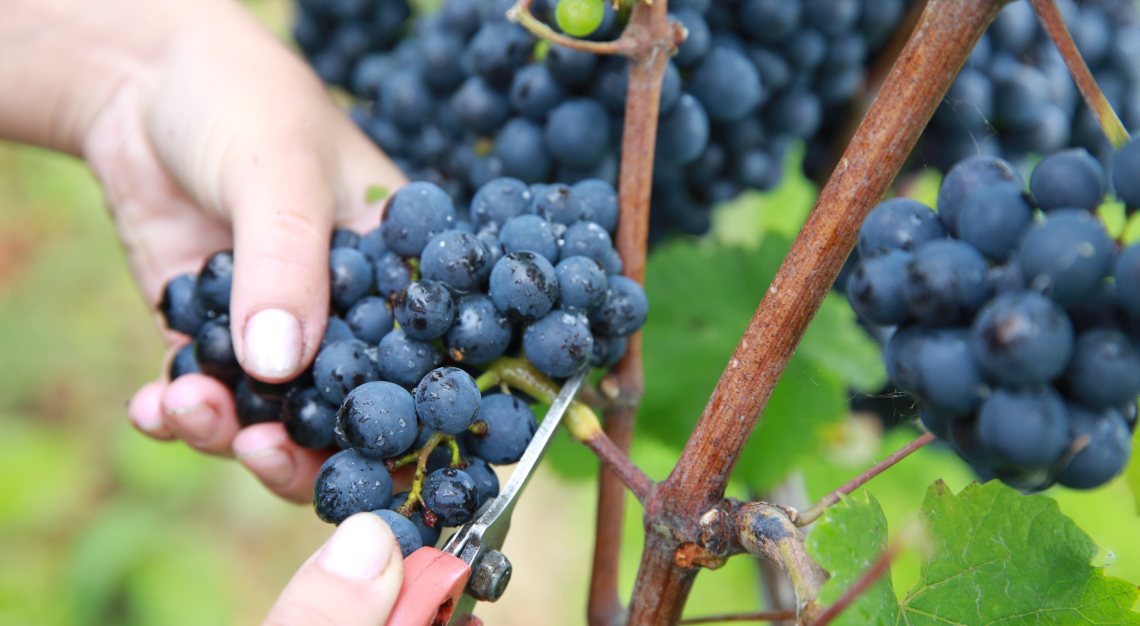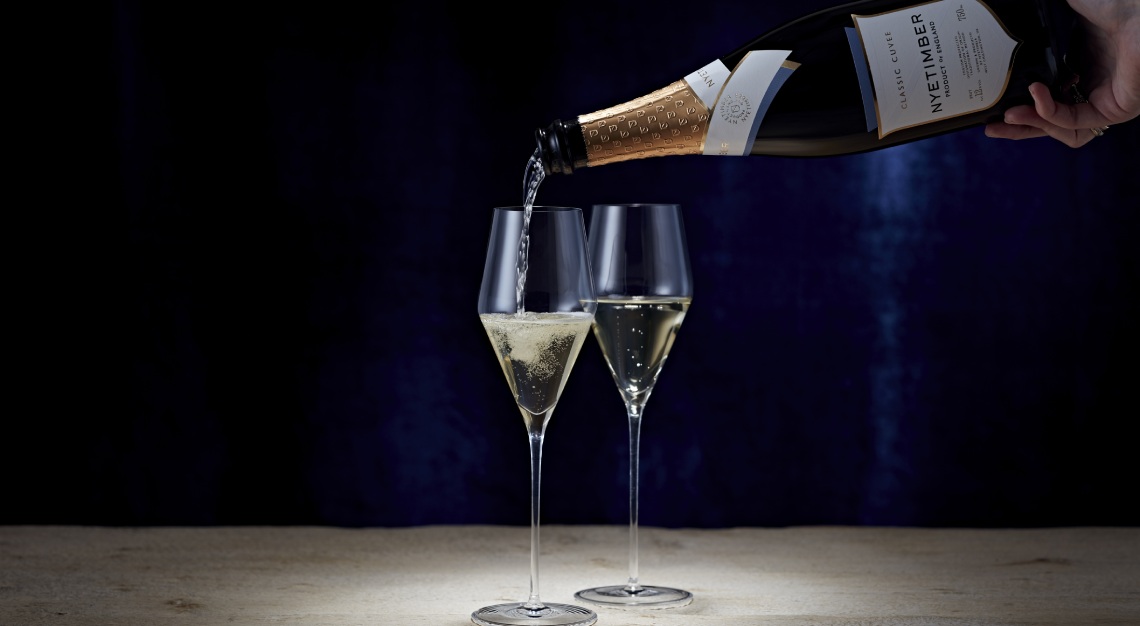 How does Nyetimber produce sparkling wine?
At Nyetimber, we use the traditional method of producing sparkling wine, which is tried and tested and delivers the best quality of wine – we don't need to reinvent the wheel. We also age our wines on the lees for much longer than is required. Our Classic Cuvee, for example, ages for about three years before release, which allows different flavours and complexities to be unlocked over time.
What makes English sparkling wine so special?
English sparkling wine is relatively new, but it's grown by leaps and bounds since the late '80s. Obviously, the style of wine differs from producer to producer, but the best examples encapsulate a certain elegance and delicacy.
The cool climate here in the South of England makes our wines very crisp and clear, with wonderful acidity. But it's also very important that the acidity is balanced. One thing we need to be careful of in England is that if we hang our hat too heavily on acidity, the wine can be good on the first sip but difficult by the end of the bottle. That is why we age our wines for a significant period of time, to let it develop in complexity and finesse.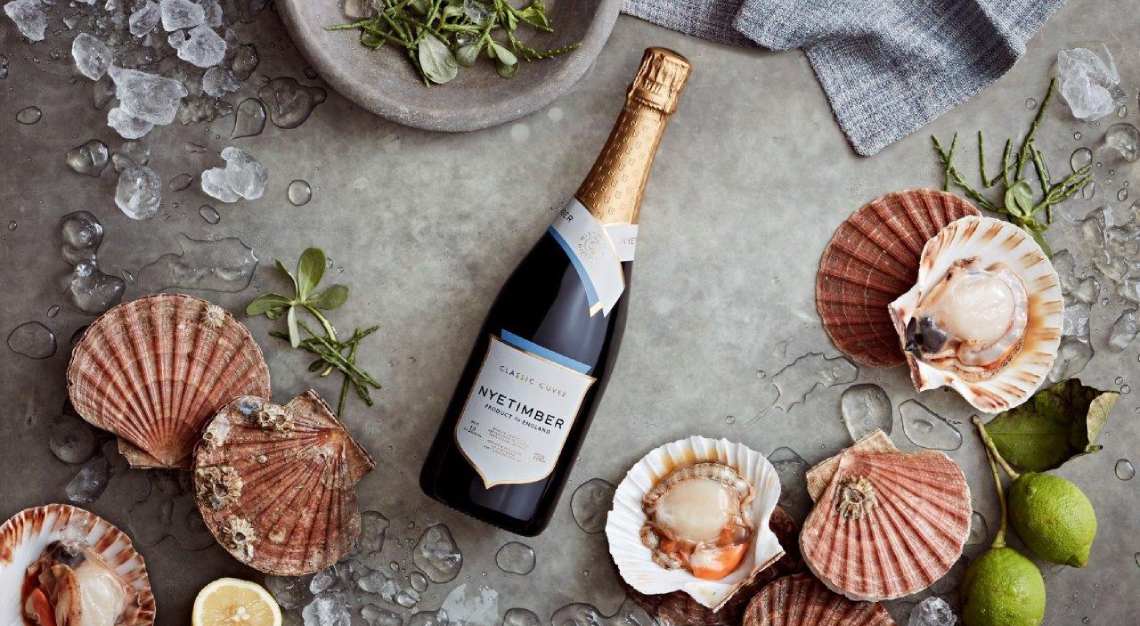 How has English sparkling wine been received in Asia, particularly in Singapore?
Although there are many knowledgeable, sophisticated wine drinkers and oenophiles in Asia, the awareness of English sparkling wine was relatively low when we launched in Singapore last year. Champagne brands being very well established in the market definitely pose a challenge.
That being said, I'm really happy to observe that Nyetimber's presence has been growing in Singapore. Our wines are served in top bars, hotels and restaurants, including Jaan where chef Kirk Westaway is reinventing British cuisine, as well as Odette. Chefs and sommeliers in both Singapore and Hong Kong have been very receptive to Nyetimber thus far, and this definitely helps as the rest of the population becomes increasingly aware of English sparkling wine.
What is the future of English sparkling wine?
What is being achieved by English wine producers is significant, as it's never been done before outside of Champagne. That being said, quality English sparkling wine is still a recent revelation and time is needed for it to properly grow and gain recognition. There are now over 650 vineyards producing sparkling wine in the UK and there will come a point when production levels increase. But for now, we only make a fraction of what's made in Champagne and there's still lots of work to be done.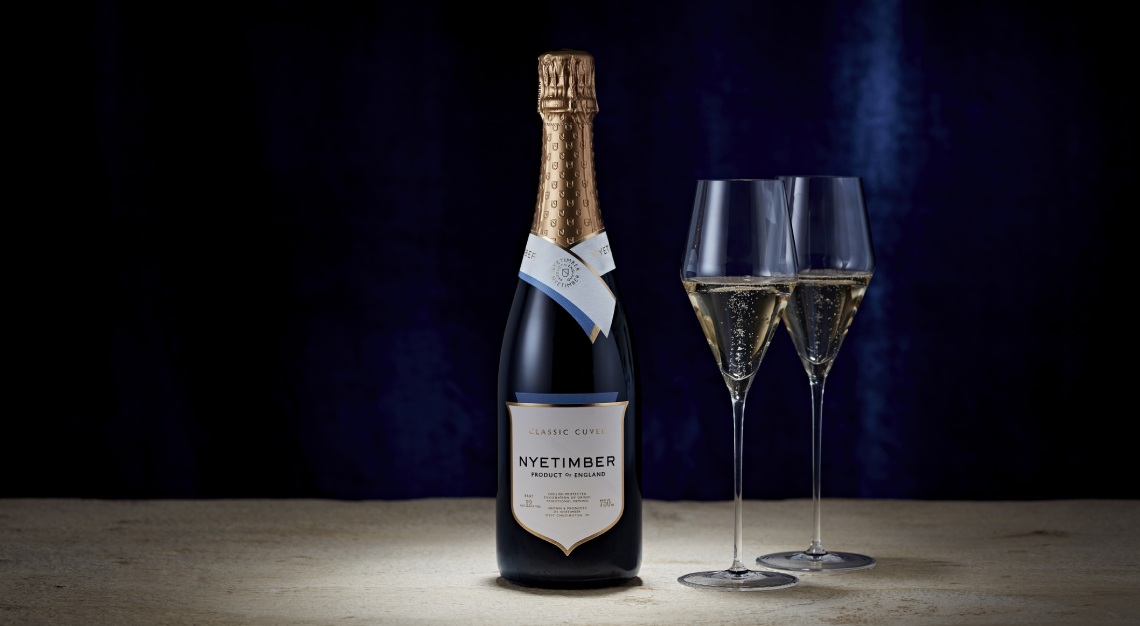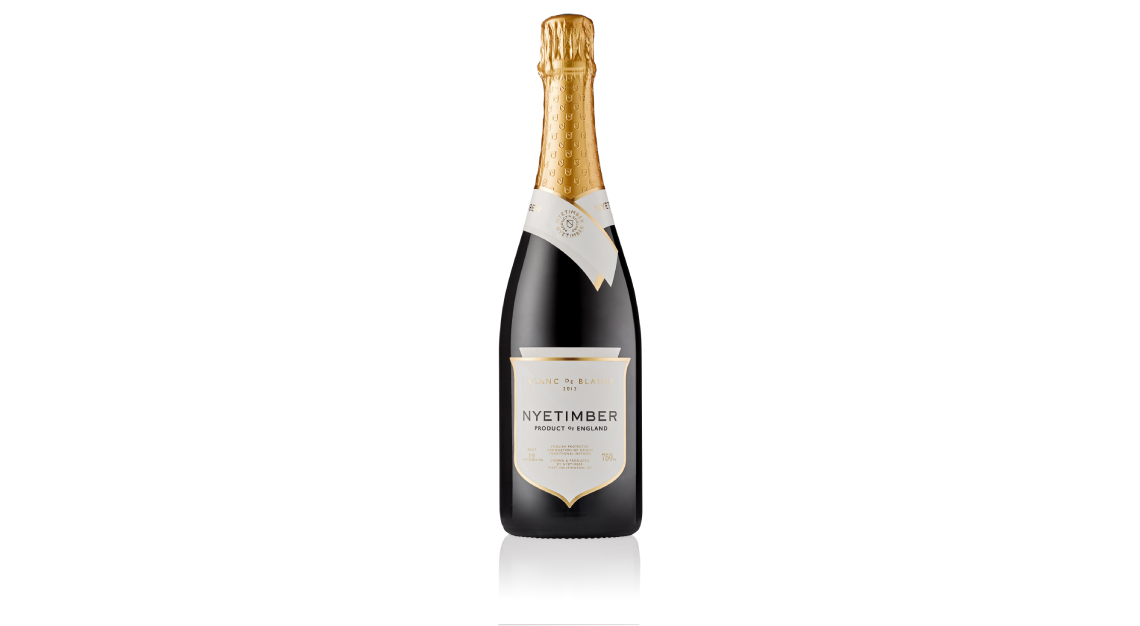 What recommended food pairings can you leave us with?
Nyetimber wines are very versatile and they each have some excellent pairings to be enjoyed with. Our Classic Cuvée is perfect with smoked salmon and oysters, while the Blanc de Blancs is wonderful with fresh seafood and shellfish.
Currently, I'm most intrigued by the savoury pairings for Cuvée Chérie (our demi-sec wine). That's great with fragrant, lightly spiced dishes more commonly found in Hong Kong than London. The subtle sweetness pairs excellently with dishes such as hairy crab xiao long bao, tuna belly sashimi, Unami kabayaki and laksa.