haute couture viticulture

The Louis Roederer estate occupies a very special place in the Champagne region. The Musigny de la Champagne, as it is called by locals, is a terroir which has been described as 'whiter than white' due to the prodigious levels of chalk in the ground. These white rocks refract the sun's rays onto the Grand Cru Pinot Noir and Chardonnay grapes which flourish in the cool boundary of oceanic and continental climates, before being selected for blending into the Cristal vintage.
As the first ever prestige cuvee in the history of Champagnes, back in 1876, the exceptional Cristal Champagne was birthed to meet the tastes of emperor Tsar Alexander II, who grew so fond of it that he had his personal sommelier stay in Reims to ensure that this exclusive wine continued to be developed by Louis Roederer. To hold this unique drink, a flat-bottomed, transparent lead-crystal bottle was crafted, with the luminous material bequeathing its name to the Champagne. Today, the Cristal legend continues to grow, with the purity of the Champagne now protected – since 1983 – by a thin cellophane film against ultraviolet rays.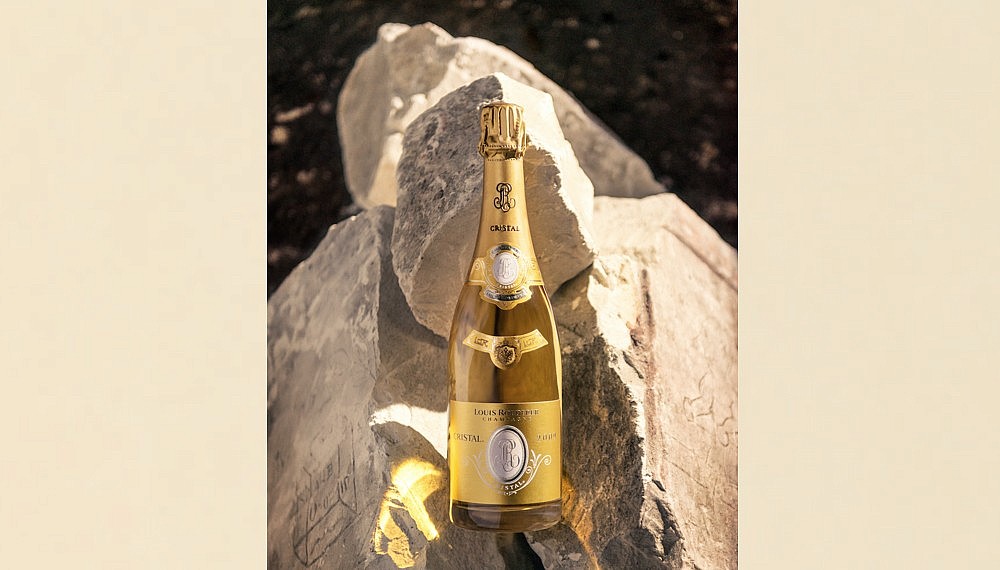 Since the year 2000, principles of biodynamic cultivation have been practised by the family – the house possesses the largest biodynamic estate in Champagne. "We have to relearn how to feel the soil, its density, and be in contact with it," says Louis Roederer's cellar master and winemaker Jean-Baptiste Lecaillon. The final result is a sophisticated wine; deep, radiant and fresh with the unhurried style of maturation with an inimitable silk texture and fruity aromas – good to be conserved for over twenty years without losing its freshness and character.